In 2007, an NGO called Friends of African Village Libraries asked David Pace to photograph in some remote villages in Burkina Faso. The organization had just gotten NGO status and needed some photos of the libraries they'd built. "I had no idea what I was getting myself into or what I was doing, but the founders were friends of mine and I trusted it was a good thing," he said.
The first library Pace photographed was in the small village of Bereba, population about 5,000. It had no electricity and no running water, and photographing there, which included working with a French translator, was difficult. But Pace immediately fell in love with the place and started seeing images everywhere he looked. "The landscape is very simple. It's very flat and plain and it's an agricultural region so nothing really stands out. If you were to go there as a tourist, you'd say there's nothing there," he said. "I was captivated by how people live, how they dress, how they move around in the landscape. The more time I spent there, I discovered small beautiful areas where I could do portraits."
Pace knew he had to return. Between his first and second trip, he spent 11 months learning French. Ever since, he has gone back to the Bereba every year for an average of two months to work on series of projects that show everyday life in the village. "I've learned so much from living in the village and I want to share that with people here. A lot of our conceptions about Africa are misconceptions," he said. "We never really see what life is like on a day to day basis."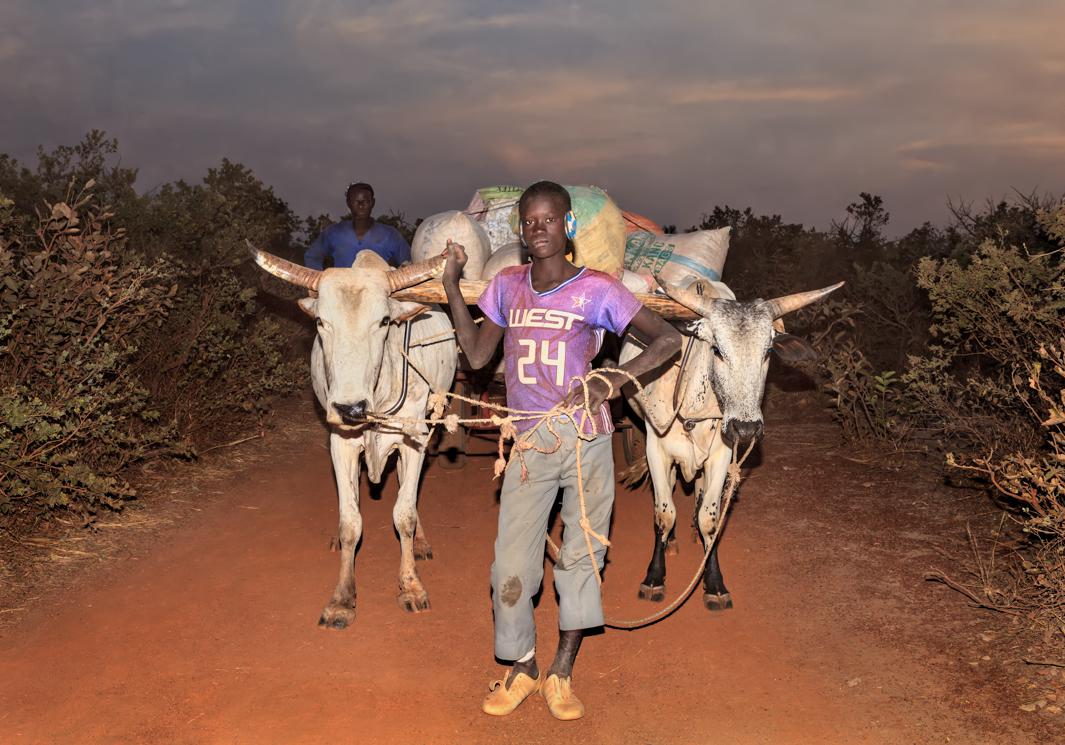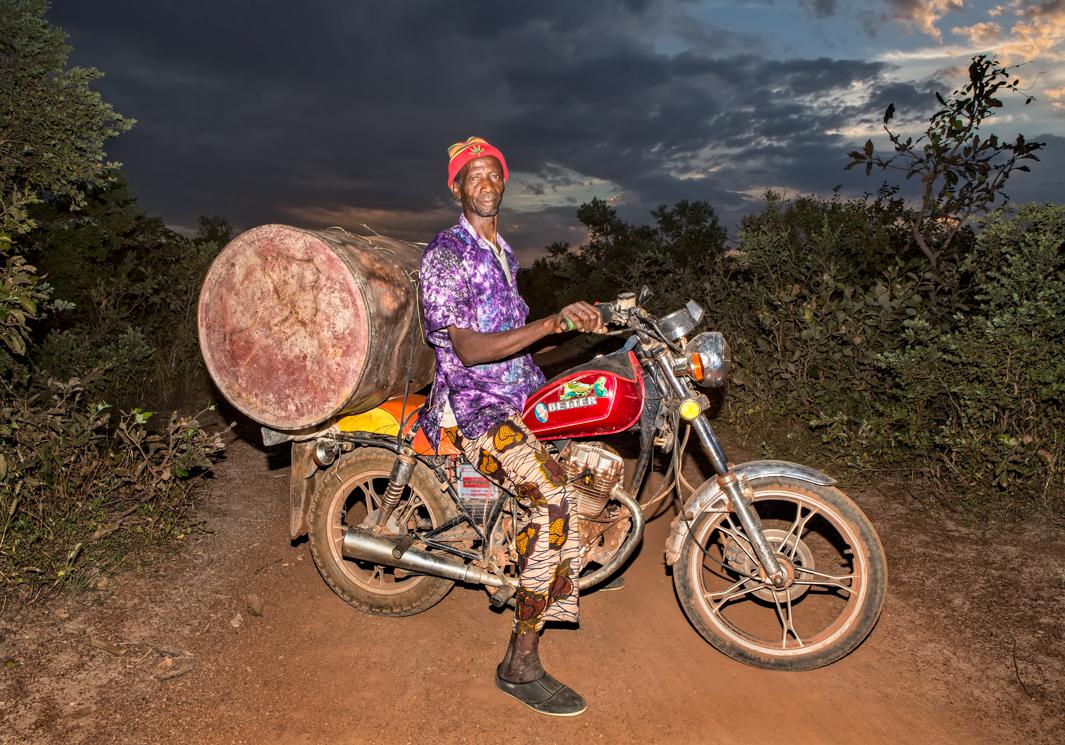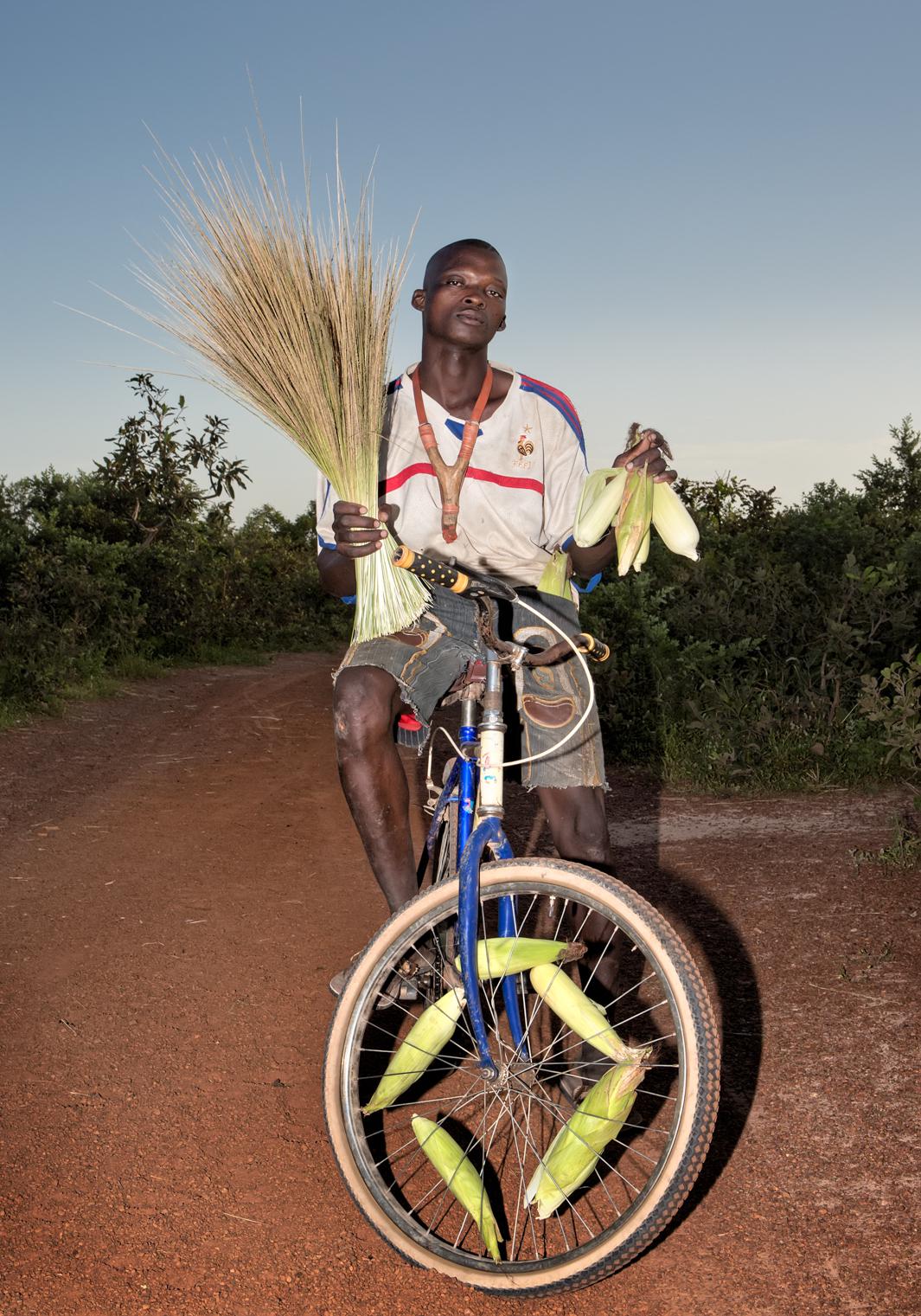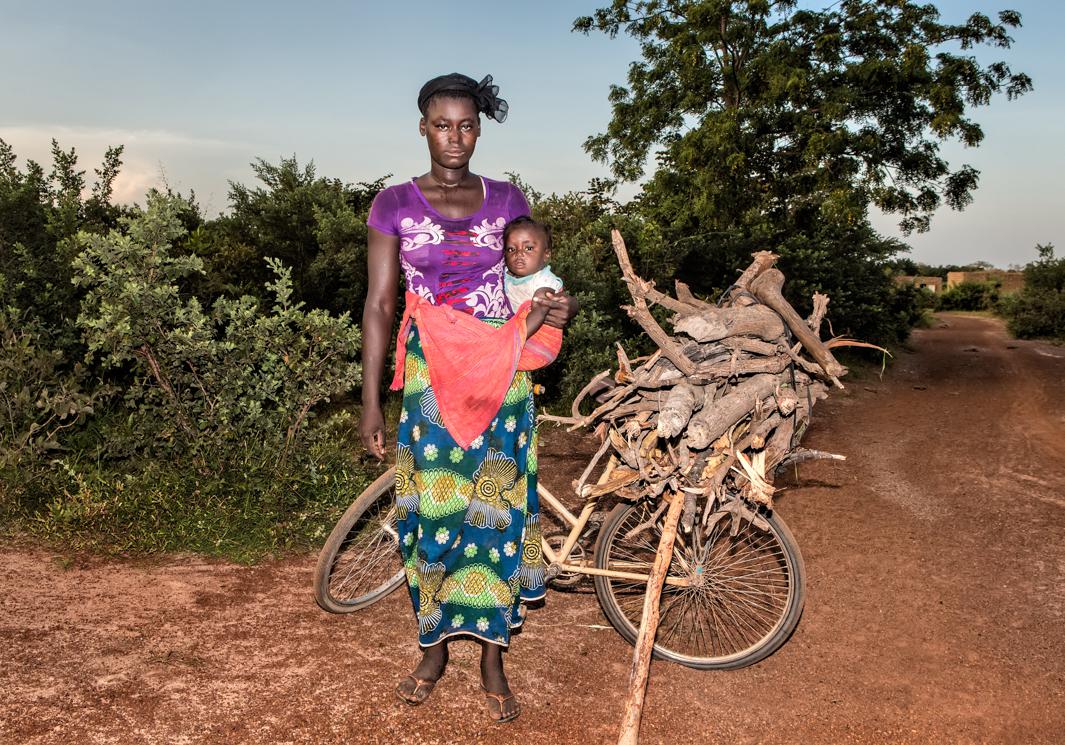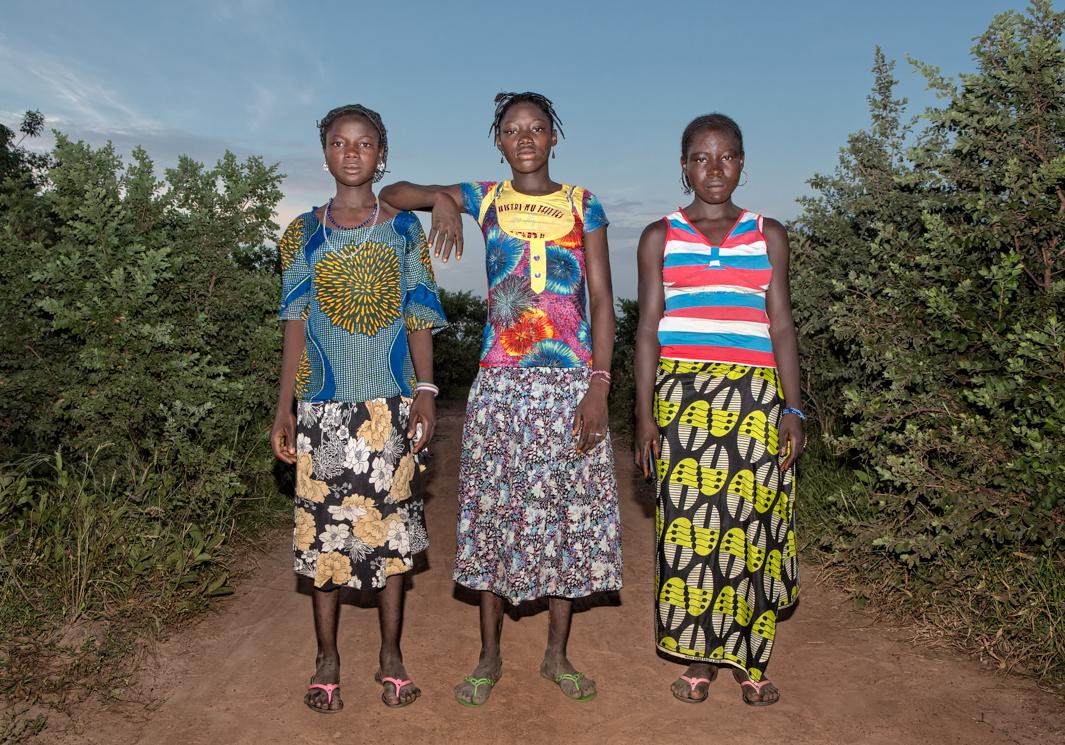 When he stays in Bereba, Pace lives in a house on the outskirts of the village along a dirt road where people walk to their farms and fields in the morning and in the evening. One night about five years ago, Pace started taking photos as the people walked past. "The first photo I took, there was a young girl maybe 9 of 10 years old who had gone to gather firewood. She was walking down the path with her firewood, which she'd assembled into a ball on her head. The stack was half as tall as she was. It was this amazing sculptural hat. It just blew me away. I ran and got my camera and took a photo," he said.
Once he started hanging out by his door and paying attention, Pace started noticing a more or less steady stream of people coming down the path on foot, on their bikes and motorcycles, or in carts drawn by donkeys or oxen every night from just before sundown until just after sundown. Sometimes, they came with firewood, other times with pots full of food they'd harvested. Most of the time it was pretty dark when the procession started, so Pace began using a flash, which gave the photos in his series, "Sur La Route," (which means "On The Road" in French) a surreal, cinematic look.
Before Pace arrived, cameras were not very common in the village. Most people would go to a local photographer who took formal baby and family photos. Pace said it took some time for people to get used to having a digital photographer around. "It was a little difficult the first year or two, only because they were not used to having someone come from the outside to take pictures for other reasons than for themselves. At first they weren't clear why I was photographing and what I was going to do with the photos. The first year I was there it took a 15 minute conversation through a translator before I could take a picture," he said.
Now, Pace said, people come by dressed up with their children asking to be photographed. And people coming down the road by his house see Pace outside with his camera, they know he's there to take their photo. "When they come down the path they stop and I take their picture and they go on. Sometimes I don't even have to say anything."
Pace's work is on view at Blue Sky Gallery in Portland, Oregon until Aug. 3.