This post contains nudity.
David Hilliard's vibrant, multipanel images find a delicate and unique balance between fact and fiction. Combining frames from his four-by-five view camera shot at different times, Hilliard creates composite panoramic images that are seemingly fluid, but instead form a narrative that shifts between time and place. These escapist photographs focus on the ideas of masculinity, identity, and personal relationships through a cinematic style of portraiture.
"Photography, with all of its mechanical dumbness, is believable, right? But when you piece [images] together, there is a lot happening between the moments that you just don't know. It could be a day or a second. That was amazing to me when I first started to figure it out," Hilliard said. "[This style] seemed to be the best of everything. It could be cinematic, it could be photographic, it could be fiction, and it could be performance."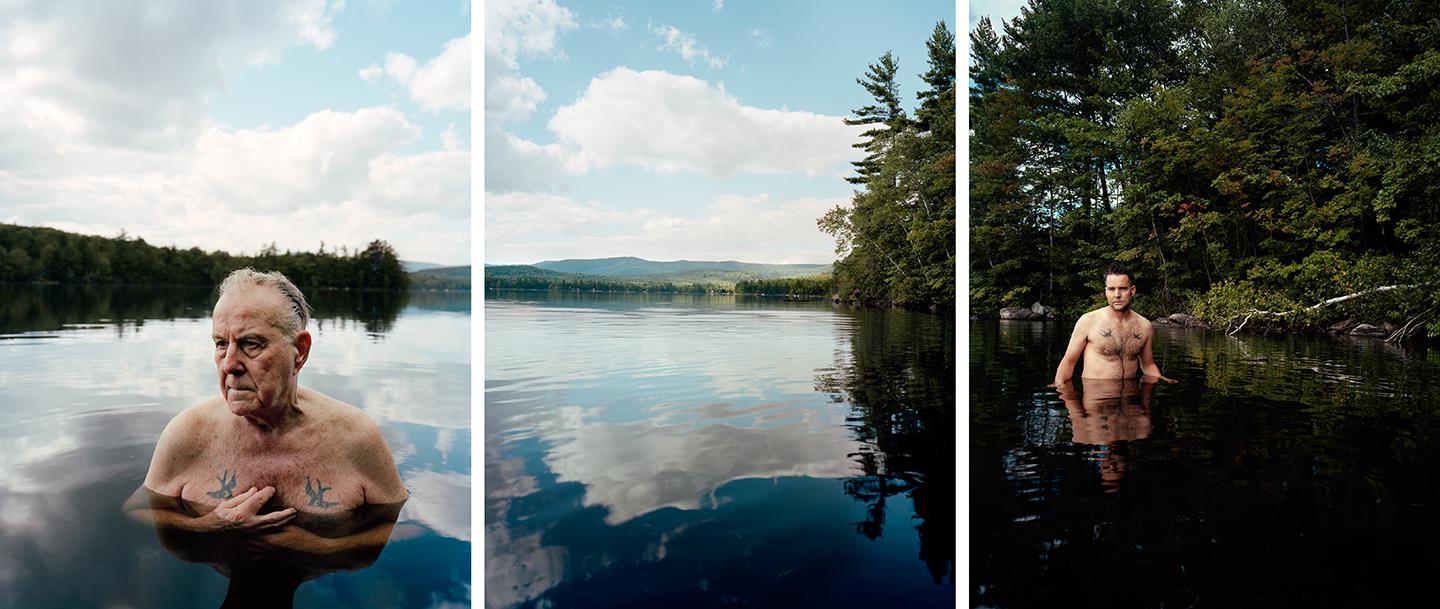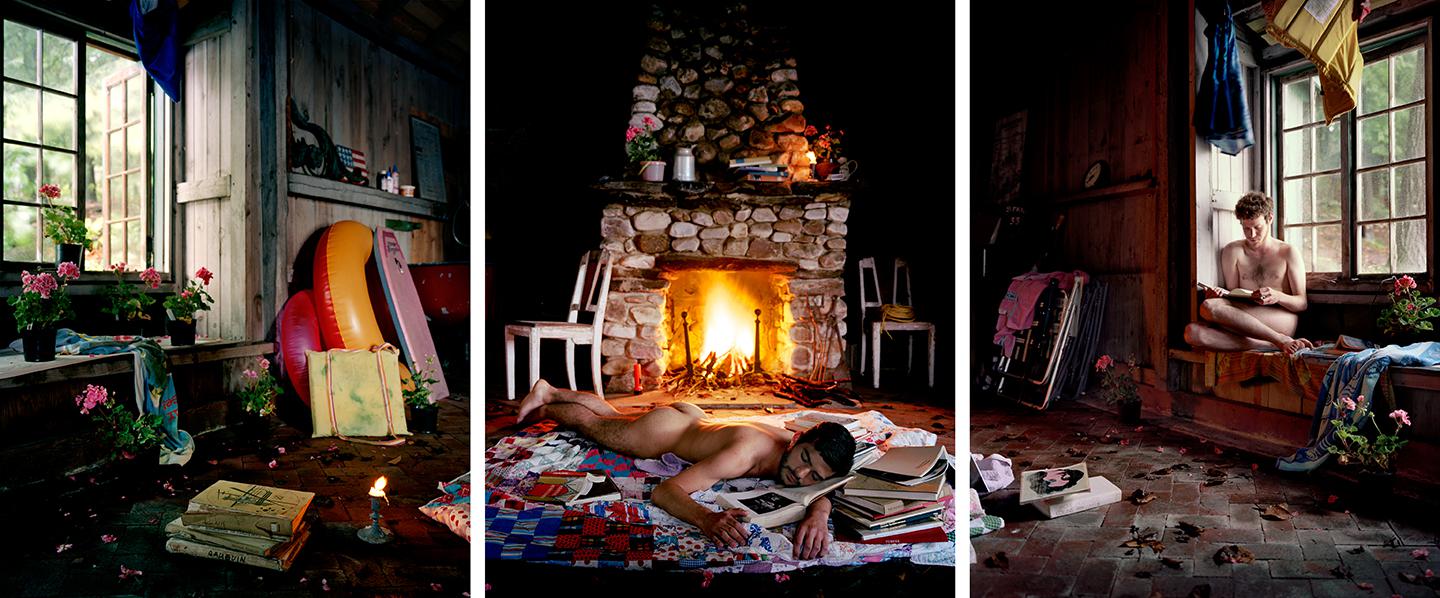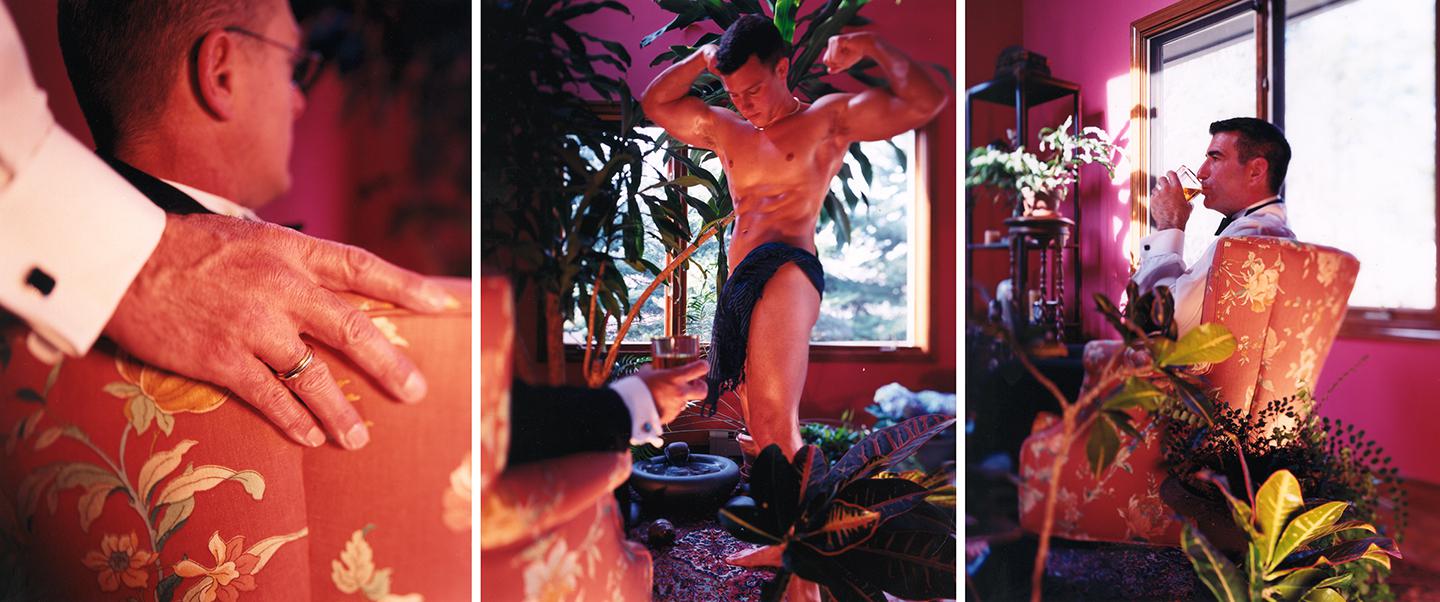 Although both his father and grandfather were hobbyist photographers—his father even cut and pasted photos together in a similar style—he wasn't always interested in photography. Hilliard was inspired by an attempt to rise out of the boredom of his lower-middle-class suburban childhood in Lowell, Massachusetts, and he originally attended Massachusetts College of Art and Design in the late '80s as a film student.
"My films were very static. I realized my favorite parts were the most mundane, when I would linger on an object, because I liked to stare at something rather than move through it," Hilliard said. "It was politely suggested that I was in the wrong department."
Thus Hilliard came to photography and the multipanel style. Later, while getting his MFA at Yale, he studied with photographers who shot in the panoramic style, and he gradually honed the technical aspect of the medium. The growth of his personal connection, which has kept him shooting in the medium, began around the same time with one of his first three-panel images.
"When I was in college I made a triptych of my parents, the three of us having dinner together. But my parents had been divorced for years and they would never be in the same room," Hilliard said.
It shows Hilliard in the center with his mother and father in separate panels on either side.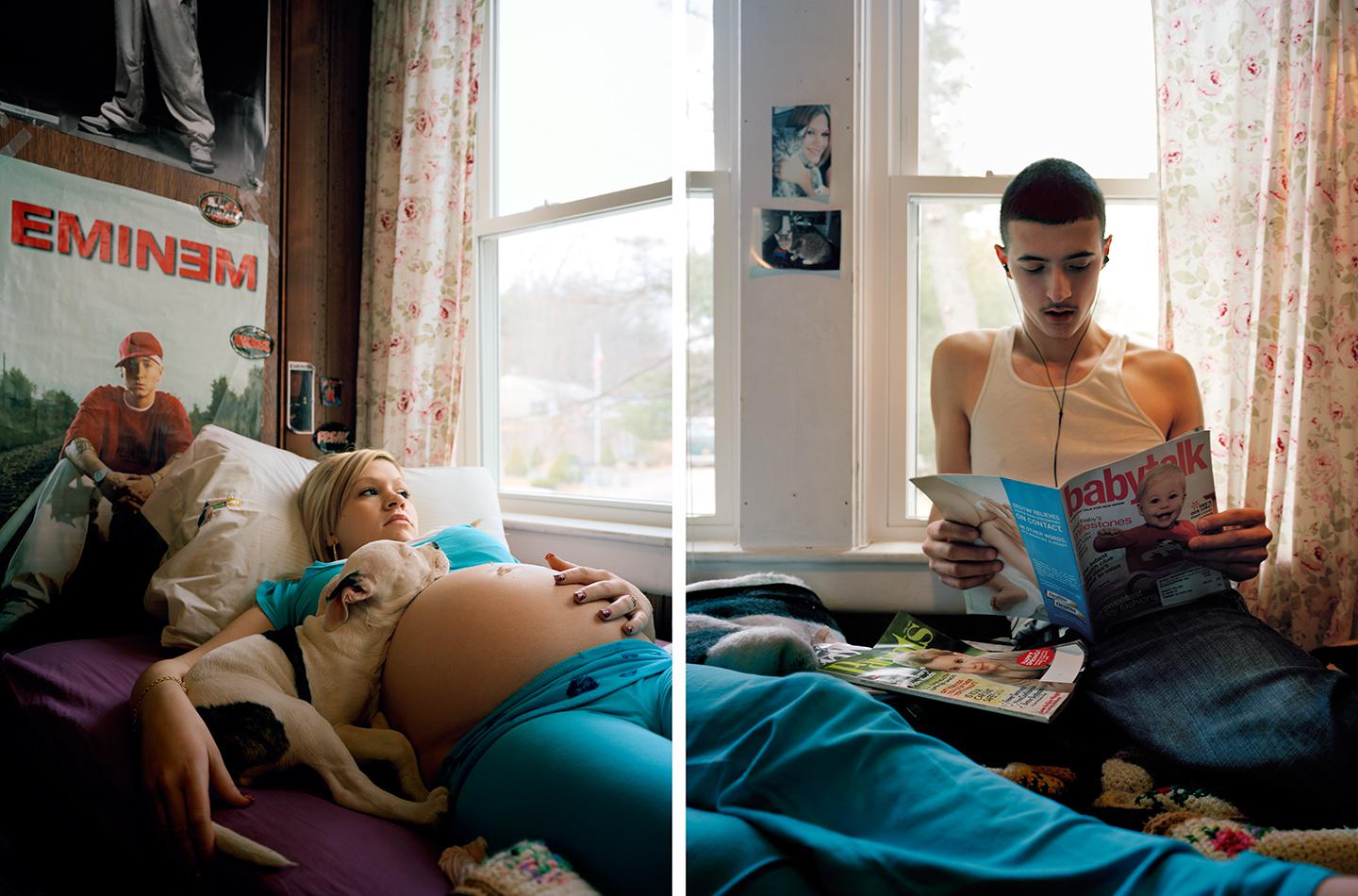 "I loved it. It was so empowering for me to create this theater. And in the end it was a truth, in that I wish it could've been that way, but it wasn't," Hilliard said. "It was almost like I created this therapeutic photograph that acted as closure."
Hilliard's intimate association with this style of work is still very present. The vague, elusive narratives are a careful look at the human condition in which viewers can project their own experience.
"If you break [my photographs] down, yes, they are different moments in time. But I don't know if I think that much about it. It's just about delivering an identity. It's about leaving the viewer with a feeling," Hilliard said. "My work, I hope, at its best, strikes a balance between a truth and fiction. In the end it's a truth, but there is an element of theater that leads to that truth."
Minor Matters Books will publish Hilliard's newest monograph, What Could Be, in November. The semi-autobiographical book looks at different pockets of his work focusing specifically on family, personal discovery, and the nuances of masculinity.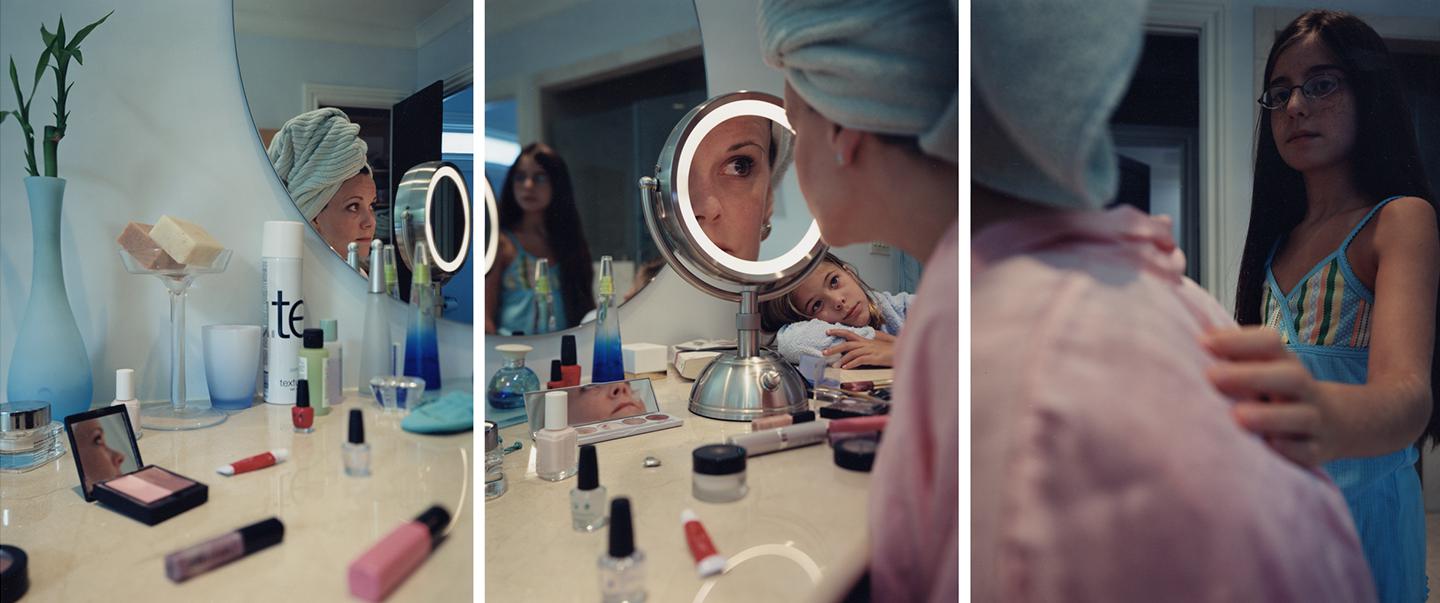 A selection of his photographs will also be on display at the Schoolhouse Gallery in Provincetown, Massachusetts, from Aug. 29 to Sept. 17.