Photographer Ben Thomas first visited Tokyo in 2008 and was completely in awe of the size and scale of it. "The culture, architecture and pop culture are on such an extreme scale. It can be scary, fun and complex at the same time," he said via email.
Thomas thought it would be the perfect location to photograph with tilt-shift lenses, which allow selective focusing to simulate miniature scenes. In 2012, he returned to the city to shoot more photos for his book, Tiny Tokyo. "Anything that makes you look at the familiar differently is a fantastic thing. To look at an image that is instantly familiar, but also just a little bit strange causes you to look a bit deeper and explore the scene with fresh eyes," he said.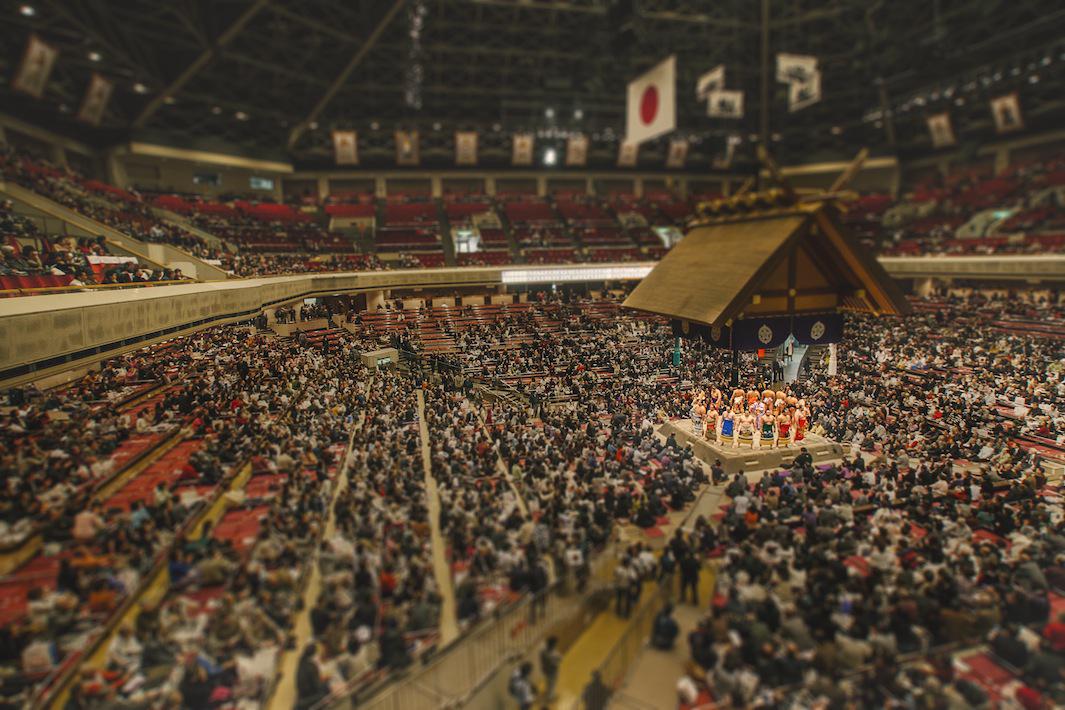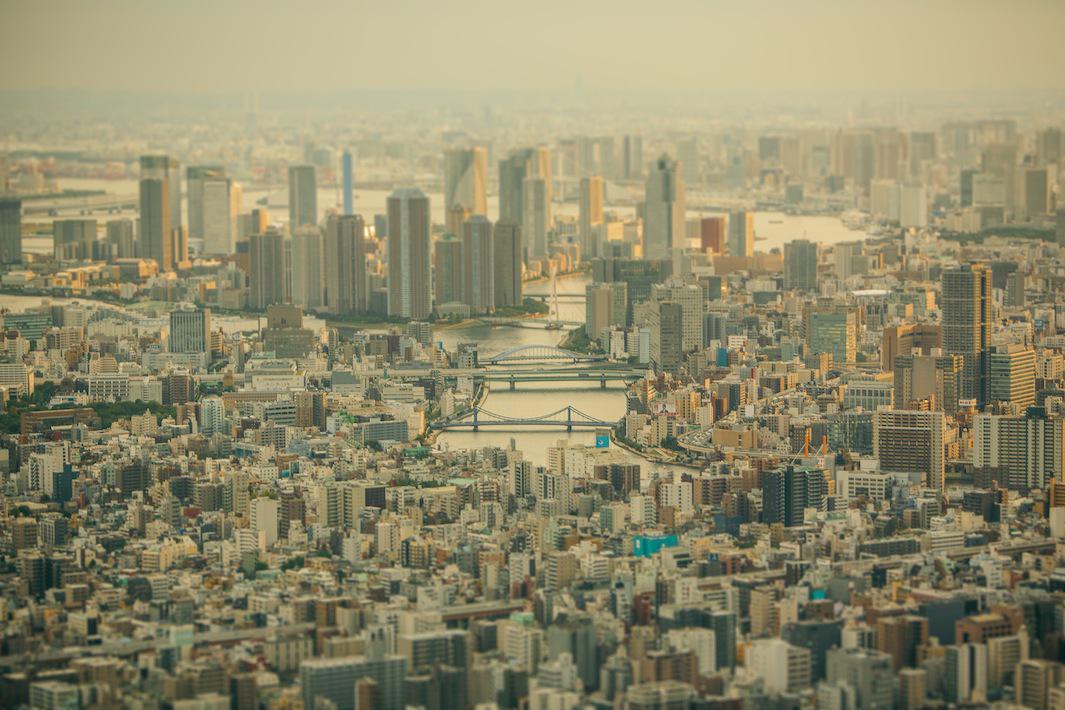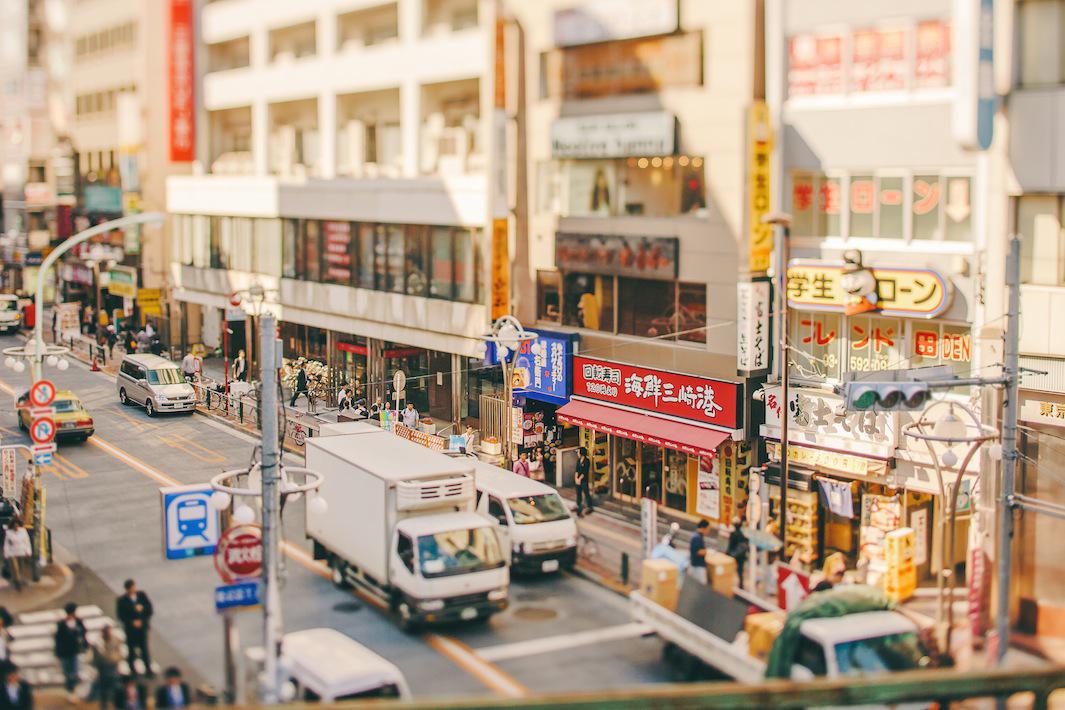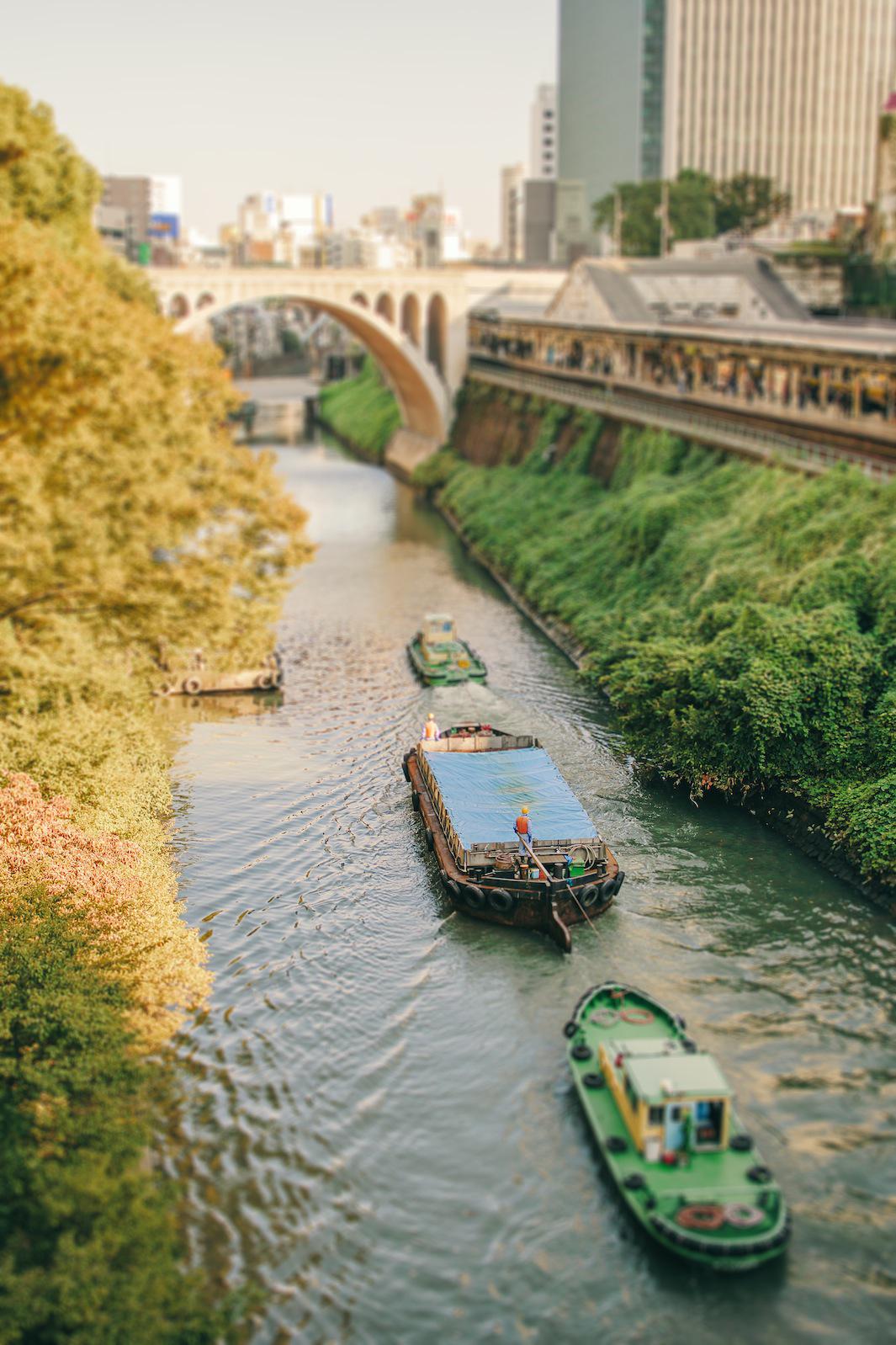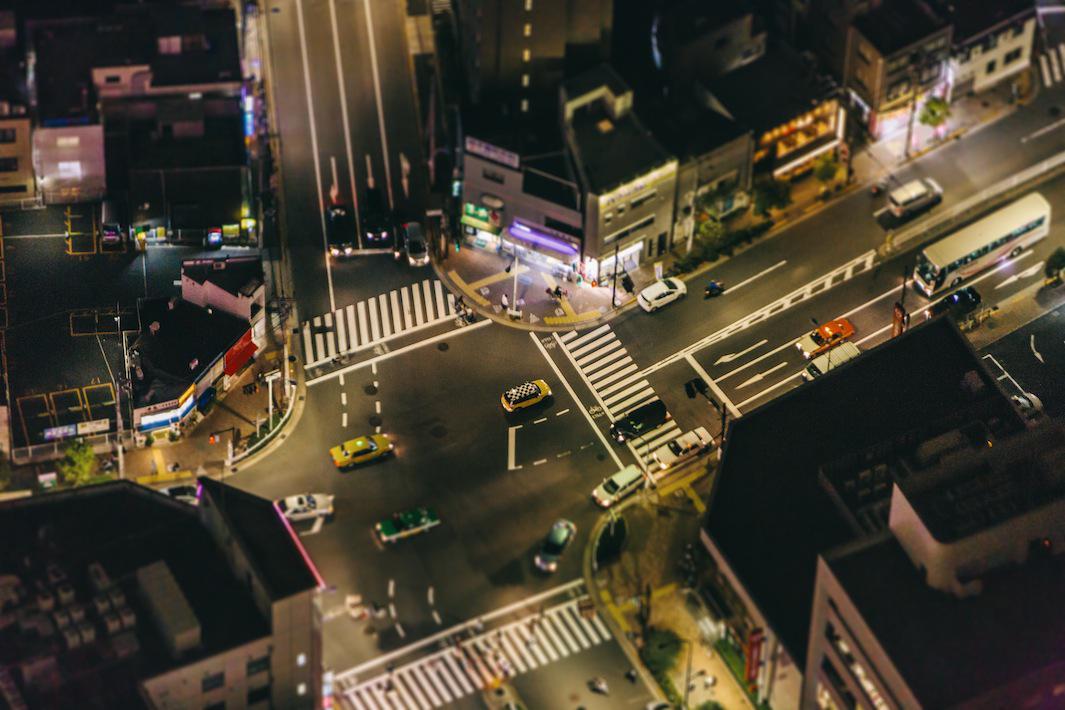 Thomas started using tilt-shift about 7 years ago, when he moved to Melbourne, Australia and wanted a unique way to explore the city through photography. "Tilt-shift at that point was mostly used for architectural photography. The idea that that you could get such a drastically different effect from the lens caught my attention," he said. "Showing Melbourne in a new way, in miniature, taught me that taking a shot can do more than capture an image. It can tell a story."
Thomas spent three weeks in Tokyo shooting the city from a birds-eye view. Before beginning his project, he spent about three months researching rooftops, bridges, and towers from which to shoot. "It wasn't just a matter of finding locations that I liked, I wanted to show all the aspects, that I see as making up the beating heart of Tokyo," he said. "Logistically, I needed to get the right type of access to shoot. Tilt shift is typically shot from above, so getting the types of angles needed took a whole heap of planning and a little luck," he said.
When all else failed, Thomas took to a helicopter to get the shots he needed, an experience that promised a combination of an adrenalin rush and queasiness.  "Unfortunately, while I've got better with it over the years, motion sickness doesn't take long to set in for me, particularly when you are trying to change lenses in a tiny cramped space concentrating on not dropping a lens out of the open door," he said. "For Tiny Tokyo I spent around a hour flying a specific flight plan with two assistants both checking off locations and spotting for ones that we hadn't planned to shoot."
Tilt-shift is no longer a new process. There are camera apps and filters available for smart phones and Photoshop techniques that reproduce the effect, some of which Thomas used when distance prevented him from getting the exact shot he needed. The challenge now, he said, is finding a way to use tilt-shift in a way that reveals something distinct about the character of a location. "A successful shot will always be reliant on the subject matter, and the technical strength of the image — the light, the shapes and color — but it has to also have charisma," Thomas said.