Zun Lee didn't set out to create a photography series that shattered the stereotype of black men as menacing, absentee fathers. Instead, Lee began "Father Figure," a study of black men in positive relationships with their children, as a personal journey. A decade ago, Lee discovered his biological father was a black man with whom his mother had a brief relationship. Lee was raised in Germany by his Korean mother and her husband, a man Lee assumed was his biological father, and who was also extremely abusive. Once Lee learned the truth about his biological father, he felt pain and rejection from the man he never met. For Lee, that pain reinforced the stereotype of the absent black father.
As a photographer, Lee had focused primarily on street photography, but he began working on "Father Figure" after he was encouraged during a photography workshop to try to tackle a long-form project. He did, and recently turned the work into a book, due to be released by Ceiba Foto this September.
Lee found the fathers profiled in the series through friends and social media. Sometimes he was introduced to fathers by their children, other times mothers who connected to his story invited him to photograph different fathers.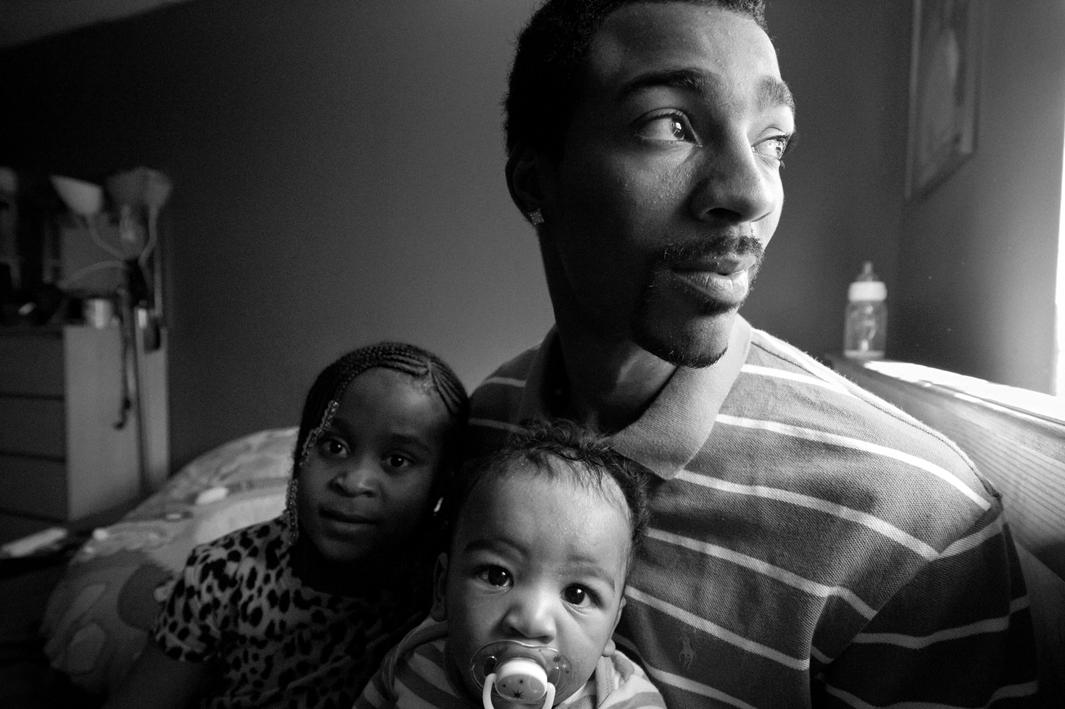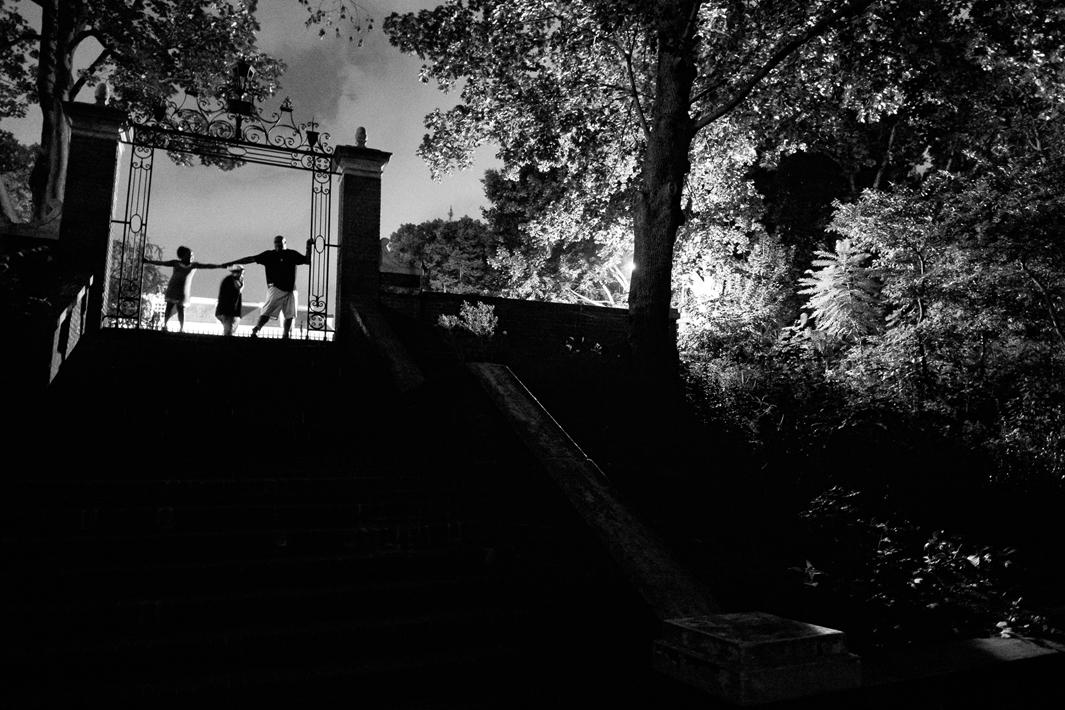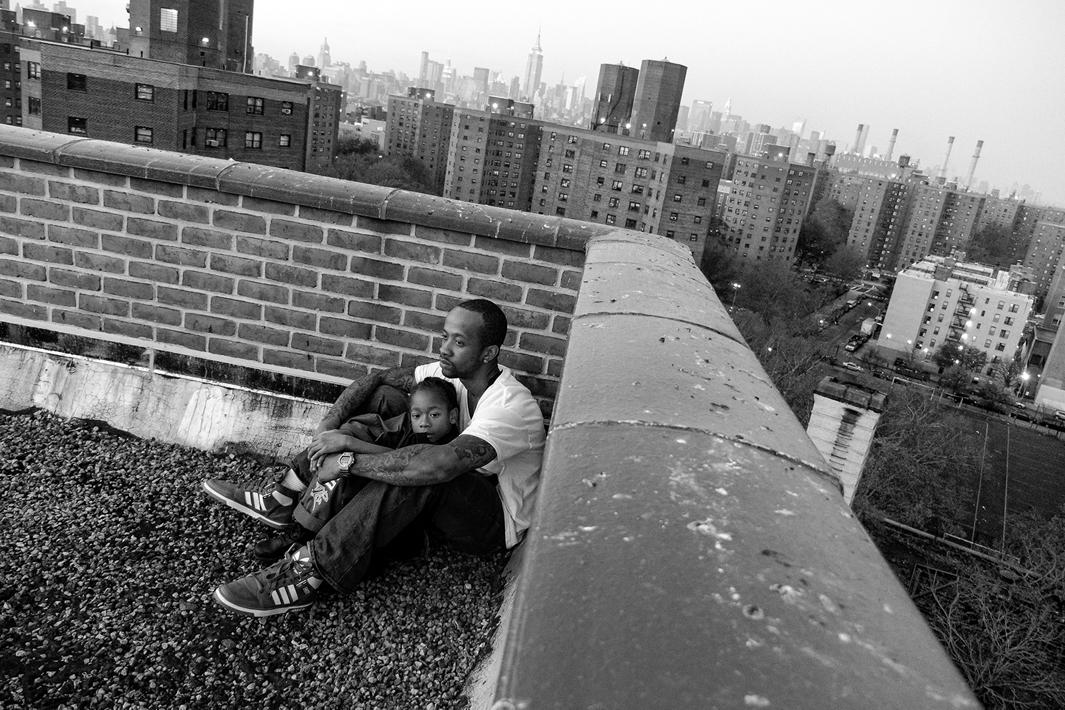 Building relationships and trust with the families is paramount to Lee's work. He sometimes spends weeks or even months with the families to help build trust, to bond with them, and to get an idea of their patterns and habits. Even once he starts shooting, there is still a back and forth between his role as photographer and friend. "I have to insert myself into a situation so that by the time [I begin shooting] they're used to me," Lee said. "I can't just focus on the photography: I help with the dishes, then shoot a little, help make dinner, then shoot a little bit more … you have to help out and that's fair."
It is often difficult for Lee to see fathers who show love and affection for their children, since those moments were absent from his upbringing. So when he photographs them, he has to push through those feelings to get the work done.
"It can be confusing," Lee said about seeing the relationships. "If it's something I find puzzling, I pull out my camera and start shooting and try to make sense of it later." Many of the fathers are aware of Lee's background and sensitive to him, often giving him a heads up if they feel they might be doing something with their kids that would be difficult for Lee to see.
The work has also evolved into something bigger than a personal project. Lee said he is not only trying to shatter the stereotype of black men not being good fathers, but also the idea that black men are people to fear, something Lee said is obviously connected to racial profiling.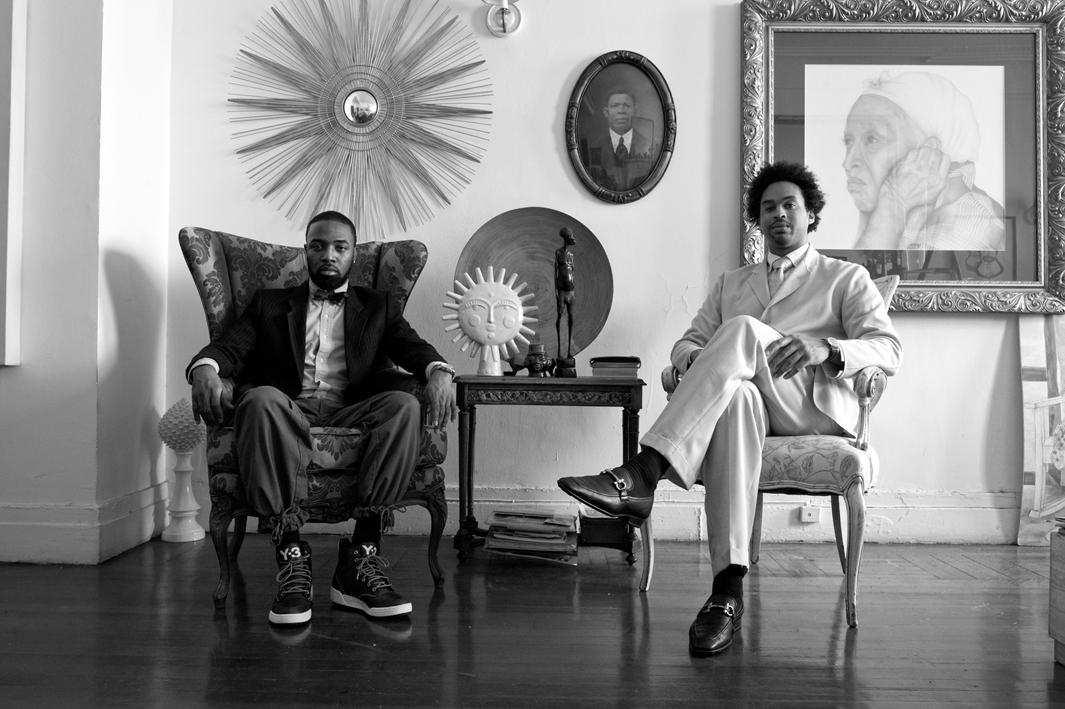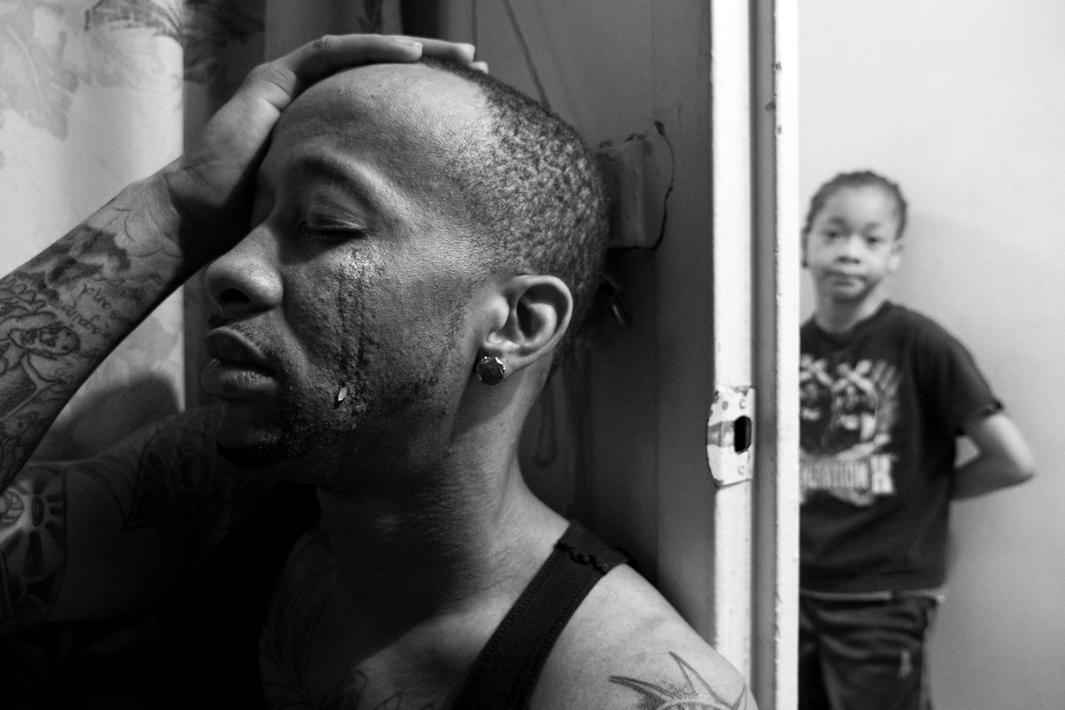 "Basically, the statement I'm making is the reasons people assume black fathers are absent are the same reasons people assume black men are threatening," Lee said. "People say [when looking at his work] 'These are not the men I thought would be affectionate,' and it confuses them to see these men with tattoos and muscles as being nonmenacing."
"I wanted to invite people in, to get curious about what's going on and not hit them over the head with something overly political," he added about his work. "At the same time, the very fact that I'm photographing black fathers in this manner is by its nature very political."
Lee said he had wanted to shoot the work in color when he first started working on it, but felt black and white helped keep the focus on the fathers. "I wanted a uniformity with the initial work," Lee said. "I wanted people to focus less on the environment and more on the emotion."
Since he began showing the work, Lee said the feedback has been positive with most people sharing their need to see black men portrayed as Lee has shown them. 
"I realized there is a hunger out there for the images. People instinctively know why this is important or relevant and I want to keep shooting and  promote awareness about the issue … this has definitely grown beyond photography."