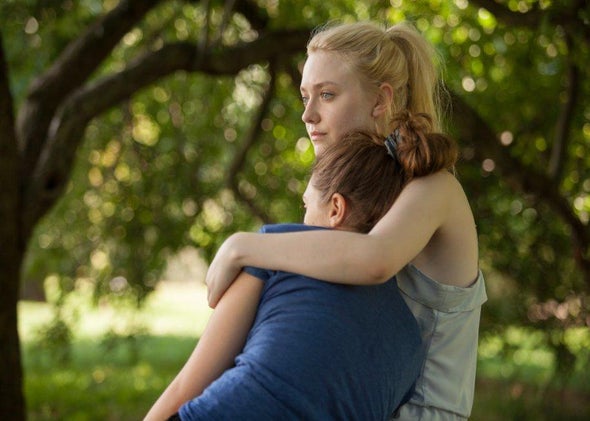 For those who pine for the days when teen movies were the summer genre, Very Good Girls will come as a welcome relief. The premise: high school friends Gerry (Elizabeth Olsen) and Lilly (Dakota Fanning) make a pact to lose their virginity before graduation, but both fall for David, a hunk who seems to double as ice cream vendor and street artist. The challenge: to take a familiar, bildungsroman plot and—like last year's The Spectacular Now—inject it with some original and nuanced insight.
That task is made decidedly easier by a stacked cast—Olsen and Fanning are two of the most talented actresses of their generation, and here they're helped by Demi Moore, Richard Dreyfuss, and Ellen Barkin. The director is Naomi Foner, the Oscar-nominated screenwriter perhaps better known as mother to Jake and Maggie Gyllenhaal. Very Good Girls is available on demand June 24, and hits theaters July 25.
Correction, June 5: This post originally said that Very Good Girls hit theaters June 24. 
---