Defending World Cup champion Spain heads into this year's tournament attempting to do what no other team has done before. Actually, it's trying to do a whole bunch of unprecedented things. For starters, Vicente del Bosque's side hopes to become the first team to win a fourth consecutive major title. The team is also trying to become the first European team to win the World Cup in South America, and the first nation to repeat as champions since 1962. And they are attempting to do all this out of the tournament's most difficult group—one that includes 2010 runners-up Netherlands and a potent Chile side led by a man who knows Spain's style of play intimately in FC Barcelona winger Alexis Sánchez.
To achieve this very unlikely set of goals, Spain will probably have to go through tournament hosts Brazil. The Brazilians are the odds-on favorite to win the championship: FiveThirtyEight gives them a 45 percent chance to take the World Cup compared with Spain's 8 percent. That makes sense given that Brazil routed La Roja 3–0 in last year's Confederation's Cup final in Rio.
The Spanish national team overlaps a great deal with the 2010 World Cup squad with 15 of 23 players returning, and age could play a factor later in the tournament. Spain has an average age of 28.2, the eighth-oldest at the tournament. Spain's lynchpin from the previous three triumphs, sublime playmaker Xavi Hernandez, is its oldest player at 34 and coming off of his worst season with Barcelona in recent memory. Johan Cruyff, and later Barcelona manager Pep Guardiola, may have been the respective inspiration and brains behind Spain's famous possession-and-passing-based brand of soccer, tiki-taka, but Xavi was its quarterback both at the club and national level. But based on his current form, Barça might not even want Xavi back next season.
The tournament also gets underway after a European campaign in which serious doubts were raised about the effectiveness of tiki-taka. Barcelona finished a disappointing second in La Liga after falling short at home on the final day of the season and failed to reach the Champions League semifinals for the first time since 2007. Guardiola's current team, Bayern Munich, which plays a similar possession-based style to the one he developed at Barça, was taken apart by a tactically superior Real Madrid in the Champions League semifinals. The German champions had dominated the competition under a different tactical system one year earlier, crushing tiki-taka-playing Barcelona 7–0 in the two-leg semifinal.
Though I'm making the case for why Spain will not win this year's tournament, it's not because I don't want them to. A Spanish quadruple would be one of the greatest achievements in the history of team sports and would be a fitting final run for one of the greatest teams to ever play the game. This team is also better than Brazil. But Brazil is hosting, and with that comes certain advantages.
Whether or not Spain is able to achieve its unlikely dream, one thing seems certain: This is the last gasp. That's not to say that Spain won't contend in 2018 in Russia or in 2022 in wherever. The Spanish side is so full of talent, young and old, that it will be a power for years to come. The team has the base of a star-studded future team in César Azpilicueta (24), Koke (22), Jordi Alba (25), Sergio Busquets (25), Pedro (26), Juan Mata (26), and Diego Costa (25). Stalwarts Cesc Fàbregas, Sergio Ramos, David Silva, and Gerard Piqué are all also under 29. The excellent Spanish youth system, and more importantly Barcelona's La Masia youth academy, will continue to crank out soccer wunderkinds.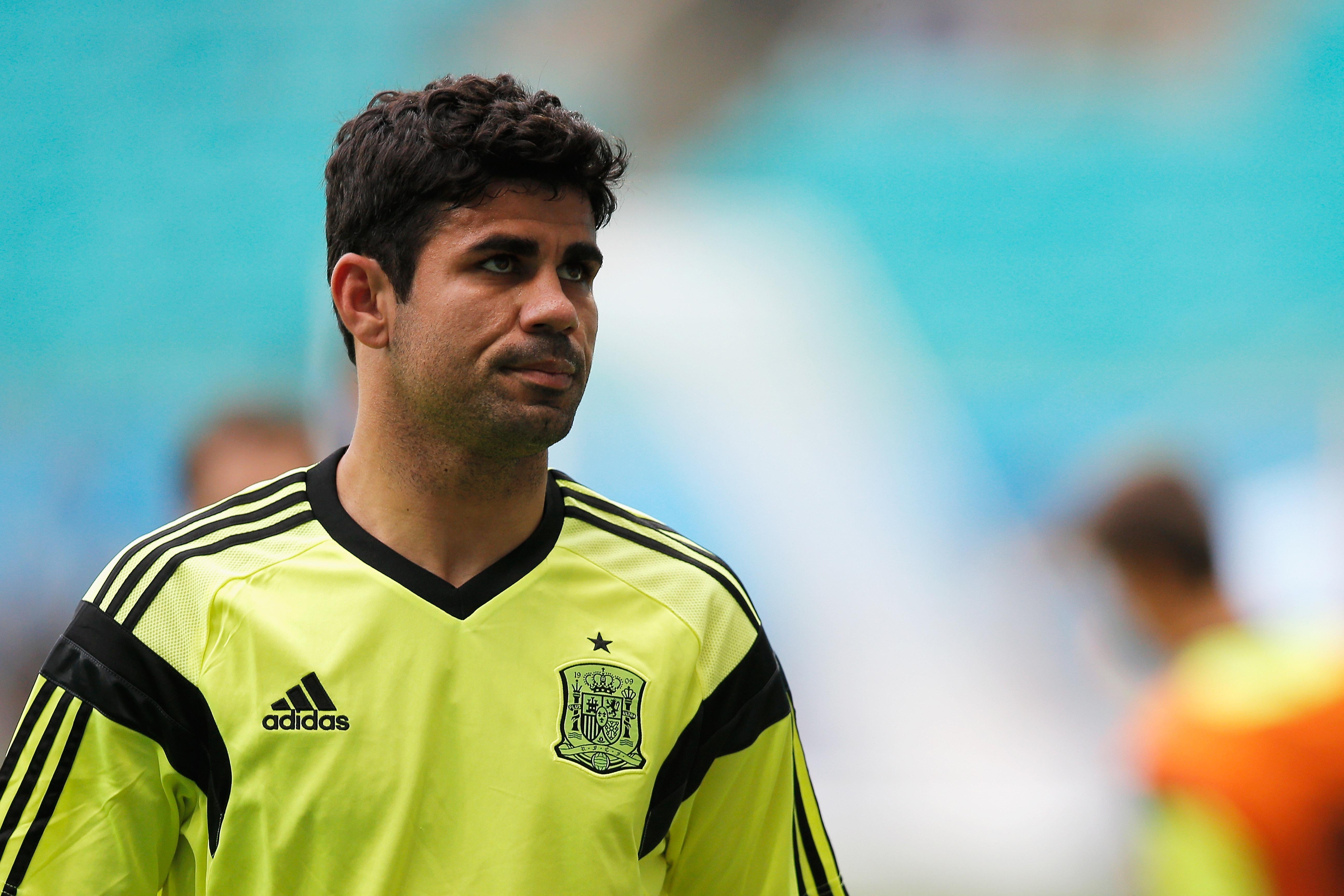 But for this particular golden generation of players playing this particular golden brand of soccer, this will be the last hurrah. Xavi is 34. Andrés Iniesta, who scored the winning goal in the 2010 final and is Spain's other on-field tactical leader, is 30. Strikers David Villa and Fernando Torres are 32 and 30, key defensive midfielder Xabi Alonso is 32, and goalkeeping captain and World Cup final hero Iker Casillas is 33. If that doesn't sound old to you, consider this: a key to the tiki-taka possession game is constant, frantic pressure. This sort of perpetual possession and ball movement requires an intense level of fitness across the entire team. The Barcelona core of Spain's national side—the 2010 starting 11 was made up of a majority of Barça players—began to show it was lacking that fitness last year.
The other factor in tiki-taka's descent is that other teams have adapted. As the Guardian's Jonathan Wilson described wonderfully earlier this year, soccer tactics are constantly evolving. Guardiola's extreme possession-based football was a revolutionary tactical shift. But in 2010, then Inter Milan manager José Mourinho seemed to discover the antidote to extreme possession soccer: extreme anti-possession soccer. His team conceded possession for huge stretches of the game, waiting for Barcelona to make a mistake, and they won. "Barça were reduced [at times] to endless sideways passing, bereft of imagination and verticality," Wilson writes. "One team is voracious in its appetite for the ball, the other has no interest in it, and the result is that one side can have 75-80 percent of possession—and this is the crucial part—without ever really being in control of the game."
This perfectly describes what happened to Guardiola's Bayern Munich in its crushing 4–0 Champions League defeat against Real Madrid this year. As the Daily Telegraph's Henry Winter put it, "Bayern had 71 percent of the possession, but Real had 100 percent of the goal." Guardiola's men dominated possession in both legs of the 5–0 aggregate semifinal loss, but looked completely impotent in attack.
I was reminded of this performance in watching Spain defeat CONCACAF minnows El Salvador in its final pre-World Cup friendly at FedEx Field last week. The Spaniards dominated the game, mind you, ultimately winning a meaningless warm-up match 2–0. But El Salvador, who didn't even qualify for the World Cup and were never a threat to beat the world champions, held Spain 0–0 through the first half despite the Spaniards' 80 percent possession. Vicente del Bosque admitted that his team looked underwhelming after the match: "I thought we were lacking a bit of rhythm," he said. "We also lacked a bit of cutting edge in the final third."
This was a match that Spain didn't care about and could have won by five goals if it had wanted. Still, they did not look like the same team that took apart Italy 4–0 in the 2012 Euro Cup final in one of the greatest team performances of all-time. They looked tired, and their tactics looked tired.
In one of the final lines in his ode to the Spanish national team, La Roja: How Soccer Conquered Spain and How Spanish Soccer Conquered the World, Jimmy Burns described tiki-taka's greatest potential weakness, which was visible even at the height of its power: "Spain had developed an exceptional, mesmerizing style of play with supreme artistry on and off the ball that demoralized and exhausted the opponent. If there was a potential flaw, it was that possession might turn into an end in itself."
There's one more factor behind "the end of Spain." The two oldest players on the team are Casillas and Xavi. The two have been friends for years, going back to their days representing Spain as teenagers. This friendship and the example it set for the rest of the team has largely cured the team of its long history of internal squabbles, one fueled by the rivalry between mega-clubs Real Madrid and Barcelona. The root of the hatred between Spain's top two national teams goes deeper than sports, delving into Catalan nationalism and the abuses of Franco's dictatorship. Xavi and Casillas have managed to transcend that. In 2011 that alliance was nearly fractured when Mourinho, this time as Real Madrid manager, acted as the provocateur in a touchline brawl between his side and Barcelona that nearly tore the national team apart.
Del Bosque credits his captain Casillas and his quarterback Xavi with putting an end to the feud, uniting the team, and leading them to their most imposing championship run of the three at Euro 2012. Without these two great leaders around, it's difficult to see who will keep things together the next time the Real-Barça rivalry devolves.
All of these issues—the age, the tired tactics, the internal team dynamics—aren't necessarily major problems yet. Who knows—Spain could go on a dream run to the final and avenge their Confederations Cup embarrassment by defeating Brazil at Maracanã on July 13.
There are two more likely scenarios. In the first, Spain struggles to a second-place finish in a very difficult group and gets eliminated by the Brazilians in the tournament's second round. In the second, more-likely scenario, Spain win that very difficult group and make it all the way to the semifinals or final before losing to South American favorites Argentina or Brazil.
Whatever happens over the next month, you should take every opportunity to watch maybe the greatest team in soccer history perform on the sport's biggest stage. Enjoy it, because it will be your last chance to see Spain at (almost) the height of its powers.