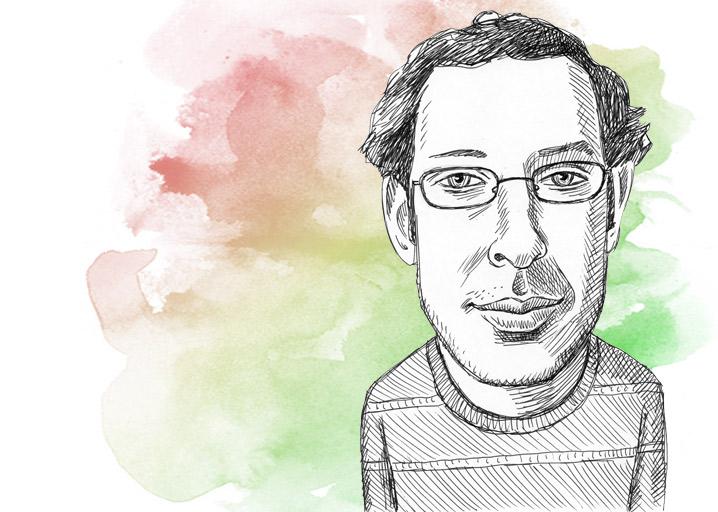 Good, honest, and hardworking people of Slate Plus,
I come bearing excellent news: Slate was great this week. OK, admittedly I think Slate is great pretty much every week. (Well, there was that one week back in 2008—the less said about it the better. I think the coffee pot must have been broken in the D.C. office.) I have amazing colleagues, and I marvel at the stories and podcasts and videos that they type up and spit out and shoot. But this week I'm doing more marveling than usual. My favorite reads—hopefully soon to be your favorites, too—showcase the site's depth and breadth, its smarts and whimsy, its authoritativeness and weirdness. Relax, put on some music (perhaps an Iggy Azalea track), and grab a snack or 10. If you click on all the links below, you'll have so much great stuff to read that you'll never leave the house. Ready to make that kind of commitment? If so, let's press on.
I'm Slate's sports editor, and I host our weekly sports podcast Hang Up and Listen, so I'm going to start you off on the basketball court. My colleague David Haglund has written a brilliant, thoughtful 10,000-word feature on the former NBA player Delonte West, looking at whether he's been exiled from the highest level of pro basketball due to the league's stigma against mental illness. It's a great sports story that transcends the pat narratives that infect so much sports journalism—I give it my highest recommendation. This is one of our "Fresca" projects, a long, research-intensive story that David spent many months putting together. As an exclusive for Slate Plus members, David wrote an insider's account of how he managed to corral the Delonte West story, and I also interviewed him about the reporting and writing process in a special behind-the-scenes podcast. Slate Plus-ters can also listen to David read his story aloud—it's 53 minutes long and will make your commute fly by.
The World Cup is also kicking off next week, and you can get your daily fix on The Spot, a new soccer blog managed by our senior editor Jeremy Stahl. My favorite Spot post this week was Alan Siegel's in-depth look at the greatest soccer parody of all time, the Simpsons episode "The Cartridge Family." (Simpsons fans will know what I mean when I say: "Holds it! Holds it! HOLDS IT!") I was also very pleased, if I do say so myself, with our interview with former U.S. national team coach Bob Bradley on this week's episode of Hang Up. After he got fired by U.S. Soccer, Bradley went on to coach the Egyptian national team, and his account of his time in the Middle East is definitely worth a listen.
Our longtime math columnist Jordan Ellenberg has a new book out called How Not to Be Wrong, which is absolutely fantastic. Buy it! If my use of an exclamation point in the previous sentence doesn't convince you, you'll certainly be roped in after you check out Jordan's "How Not to Be Wrong" blog. So far, he's written posts defending the "number sentence" and explaining the mathematical concept that reveals why handsome men are such jerks.
Emily Bazelon's impassioned essay on President Obama's failed promise to close Guantánamo is strongly worded and convincing. Emily's last two sentences have stuck with me: "Bush created this monster. But it will haunt Obama, too, if he doesn't slay it."
I was also fascinated by Dahlia Lithwick's piece arguing that the free market could help spur gun control measures, at least in certain fast casual restaurants. As a regular Chipotle patron, I was heartened to learn that the chain is telling people not to bring their guns within shooting distance of the guacamole.
Jody Rosen, who's written a lot of great pieces about music for Slate over the years, has an amazing, sprawling story about the biggest pop song of 1909. Jody describes "Oh, You Kid!" as the "O.P.P." of the Progressive Era, a sexed-up ditty celebrating the pleasures of adultery. "Oh, You Kid!" indeed.
I love Willa Paskin's TV writing, which is consistently wise and hilarious. The problem is that I'm always so behind on my TV watching that I can't enjoy her pieces the day they come out. Orange Is the New Black, I vow to get to you at some point in the next decade.
I have, though, managed to keep up with Louie. So, thank you, Balint Zsako and Ayana Morali for translating the words of Louie's Hungarian girlfriend Amia.
Our Slatest czar Ben Mathis-Lilley is a fantastic tour guide to the news of the day. He also makes me laugh, a lot. My favorite BML post of the week: "The American Nazi Party Is Also a Grammar-Nazi Party."
Have I used up my exclamation point quotient yet? I haven't? OK, then: Listen to The Gist with Mike Pesca!!! It is amazingly good. Mike is a national treasure. If you are not listening, then you hate treasure. And nobody hates treasure. QED.
Have a great weekend, and I hope you enjoyed this week of Slate as much as I did.
Remember Zelmo Beaty, and thanks for reading,
Josh
---