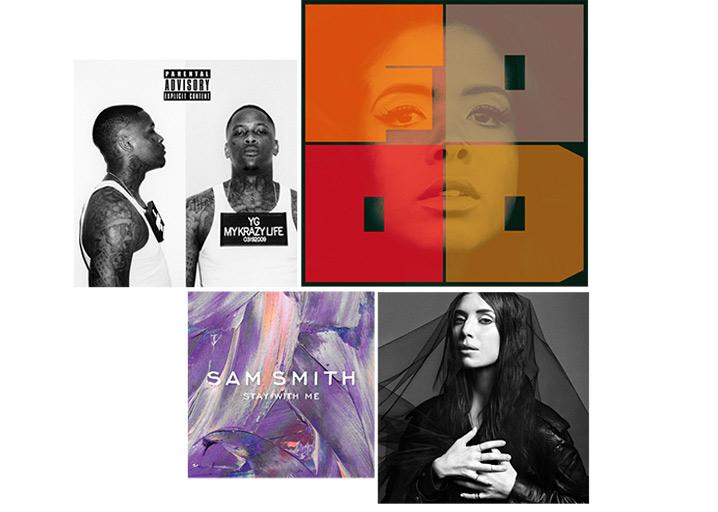 Editorial assistant Dee Lockett covers a lot of music, among other things, for Slate's culture blog, Brow Beat. Here are four songs Lockett thinks you should be listening to right now.
Sam Smith – "Stay With Me"
Before his SNL performance, I wrote "Here's What You Need to Know About Sam Smith." I've been listening to the young Brit for more than a year now—ever since his standout guest spot on Disclosure's "Latch"—and I suspect, if he plays his cards right, he'll have a career akin to Adele's. At the very least, he has the potential to. The songs he's most known for are sort of cloaked in throwback deep house. But his solo work, as demonstrated on "Stay With Me," features proper ballads, spotlighting both the emotional vulnerability in his lyricism and those powerhouse vocals.
Kelis – "Friday Fish Fry"
You can't have a classic BBQ, cookout, block party, or whatever your tradition without the perfect soundtrack. Kelis has you covered with "Friday Fish Fry" off her excellent new album Food. It's a playful, seductive song that encapsulates her newfound retro soul sound, assisted by TV on the Radio's David Sitek, who produced the album. And Kelis, joined by her band, just kills this song live. I dare you to watch and not break into some sort of dance.
Lykke Li – "No Rest for the Wicked"
It's often the case that devastating heartbreak births an artist's strongest, most poignant work. For Swedish singer Lykke Li and her breathtaking new album I Never Learn, that sentence rings true. Now on her third album, Li's songs have never resonated with listeners this much before, and her voice is at its absolute best, equally polished and raw, dripping in the resulting anguish of a breakup. "No Rest for the Wicked" is a captivating gut punch that will leave you awestruck.
YG ft. Kendrick Lamar – "Really Be (Smokin N Drinkin)"
After 2010's "Toot It and Boot It," I wrote YG off as another cliché rap one-hit wonder. He then re-emerged with last year's megahit "My Nigga," which piqued my interest once again. This time around, on his debut album My Krazy Life, YG has forged a creative partnership with L.A. producer DJ Mustard to reinvent, to a degree, the kind of early '90s West Coast vibe Snoop and Dre cemented. On "Really Be," YG teams up with fellow Compton native Kendrick Lamar for a blistering, breezy track produced by another rising California star, Ty Dolla Sign. You'll want this on your playlist for every summer road trip.
---