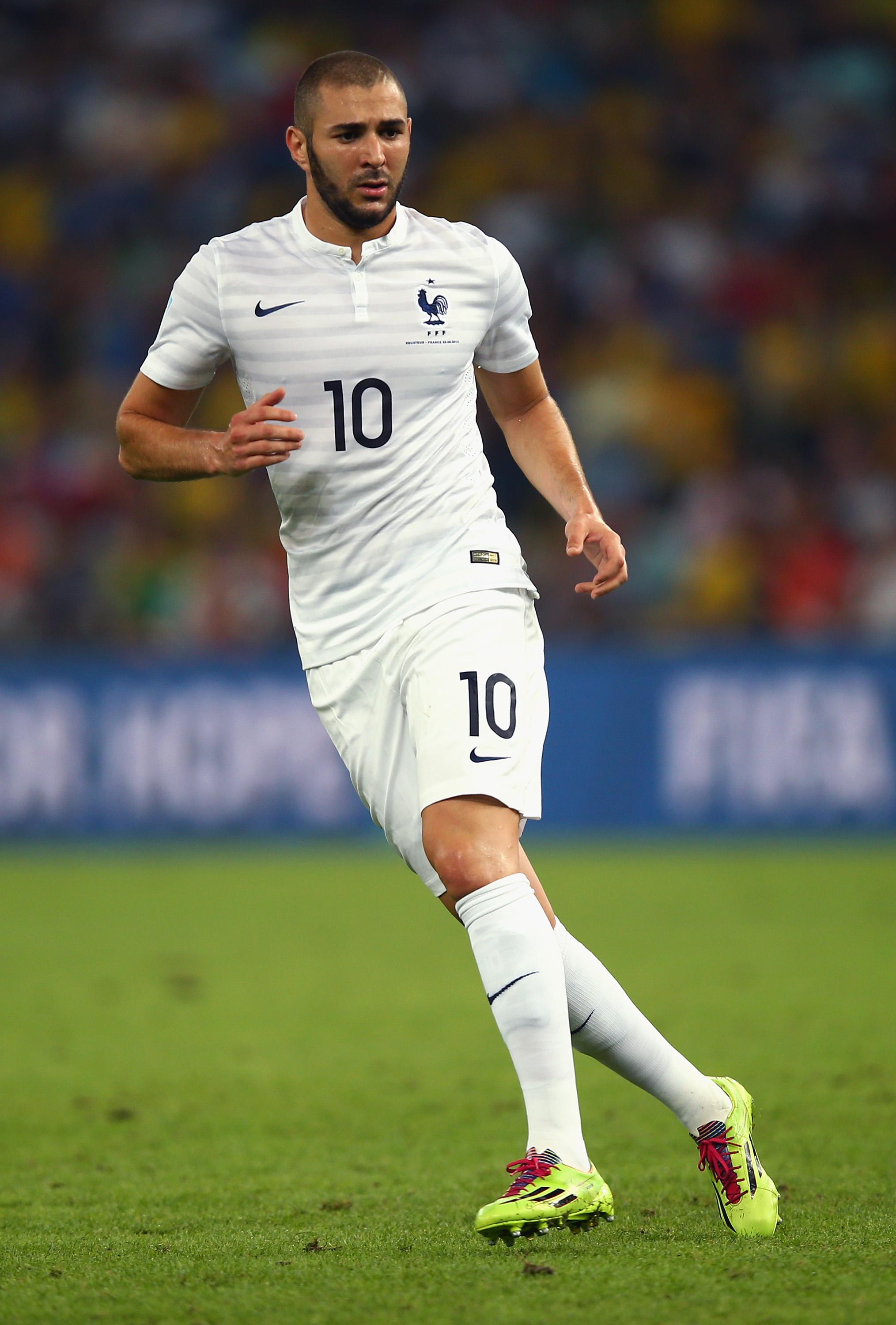 The World Cup's knockout stage is set to begin on Saturday just as millions of Muslims prepare to celebrate the holy month of Ramadan, an observance commemorating the initial revelations of the Quran to Muhammad. Religious doctrine requires that practicing Muslims fast from dawn until sunset. Could star Muslim players like France's Karim Benzema hobble their performance by abstaining from food and water?
First off, not every Muslim player fasts for Ramadan. "I will not take part because I am working," said Germany's Mesut Özil. "Fasting?" Côte d'Ivoire midfielder Yaya Touré asked Emirati newspaper The National incredulously. "Have you seen the weather? I would die." (Touré doesn't need to worry—Côte d'Ivoire has already been eliminated from the World Cup.)
But for those who do fast, research suggests that the effects on athletic performance might not be so bad.
In a 2012 paper published in the Journal of Sports Sciences, researchers based mostly in Tunisia led by Dr. Anis Chaouachi of Tunisia's National Center of Medicine and Science in Sports examined 22 studies on athletic training and competition during the Ramadan fast. While much of the explored data was rendered inconclusive by athlete-to-athlete differences in coping strategies and other factors, the "well-controlled studies" the researchers analyzed "suggest that few aspects of physical fitness are negatively affected, and where decrements are observed these are usually modest." The researchers also found that the effects of the perceived fatigue and stress caused by fasting were also negligible. They concluded that "athletes who maintain their total energy and macronutrient intake, training load, body composition, and sleep length and quality are unlikely to suffer any substantial decrements in performance during Ramadan."
Interestingly, the paper suggests that tapering off training regimens in an attempt to help fasting players could harm performance more than fasting itself. Coaches that make slight adjustments for fasting players while ensuring their nutritional and sleep needs are met can expect performance to stay largely the same, while those that make training much easier could create a performance-impairing "detraining" effect.
Still, the paper's authors say more work needs to be done to definitively ascertain the effects of Ramadan fasting "on elite athletes competing in extreme environments" at "the most challenging events." They might as well have been talking specifically about this year's World Cup, which pits the best soccer players in the world against each other in games played at high temperatures. Another scorcher like this past Sunday's U.S. vs Portugal game, played in the rainforest city of Manaus, could have fasting players pining for another unprecedented water break. But otherwise, there's reason to believe they'll be just fine.
---