Since he was a child, Peter van Agtmael has been interested in going to war, though he admits he wasn't sure exactly what he would be doing once he got there.
It turned out he would go to war as a photographer. Some of his work from both Iraq and Afghanistan, taken from 2006–13 has recently been published as a book titled Disco Night Sept. 11 by Red Hook Editions. The images, some graphic, others poignant or subtle, deal not only with conflict in both countries, but also with the reaction and consequence to the wars in the United States from the view of soldiers, their families, and regular American citizens.
Disco Night Sept 11. isn't only a collection of Van Agtmael's images. It is also filled with first hand stories and anecdotes that provide background information about the images. They include a haunting image of a soldier with his family we learn is leaving for his fourth deployment to Afghanistan where he will be killed, to a more lighthearted and awkward moment in Iraq when American soldiers tried to ride a family's donkey. Van Agtmael also discusses his own shift from an eager young man ready for war to the anger and numbness he felt after experiencing war firsthand.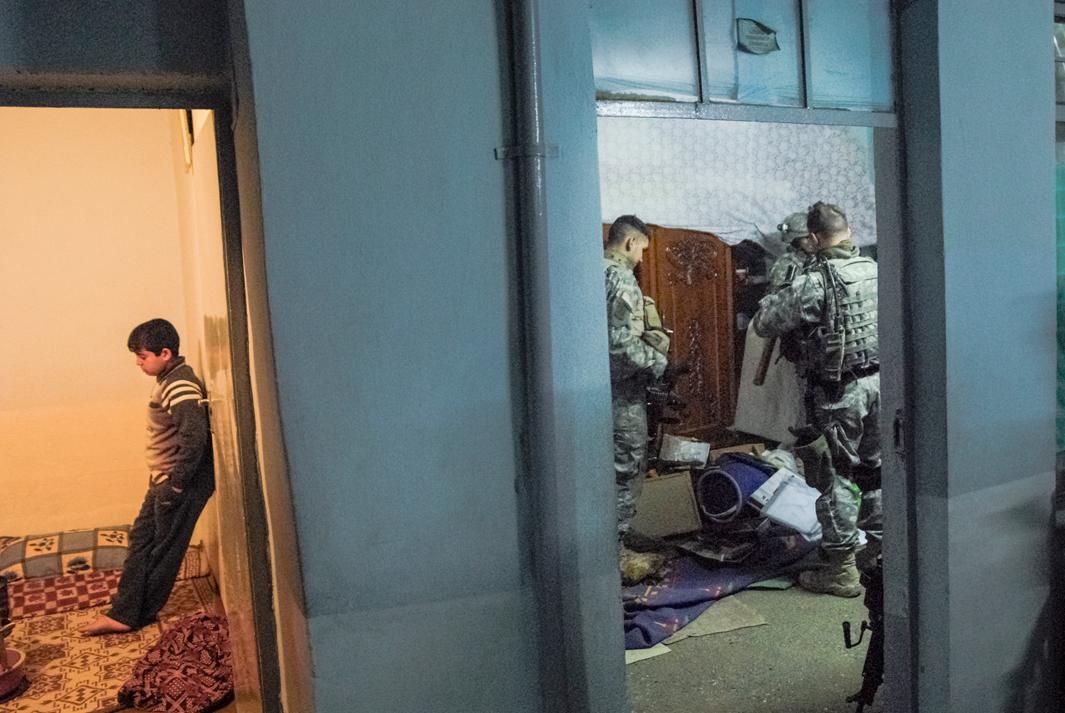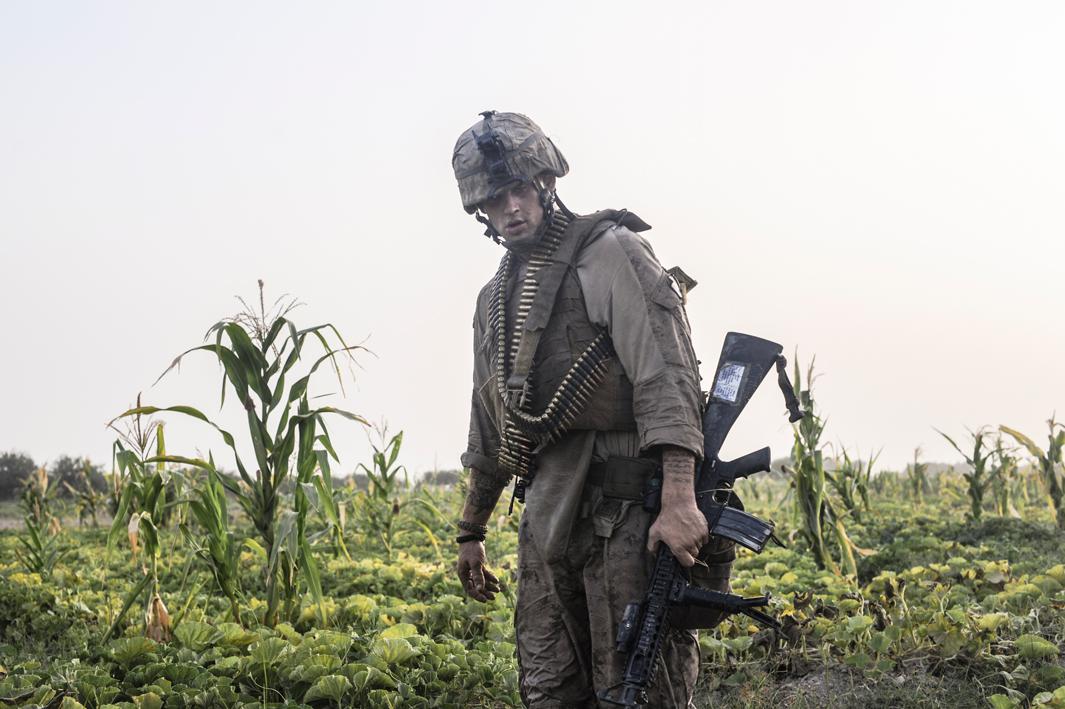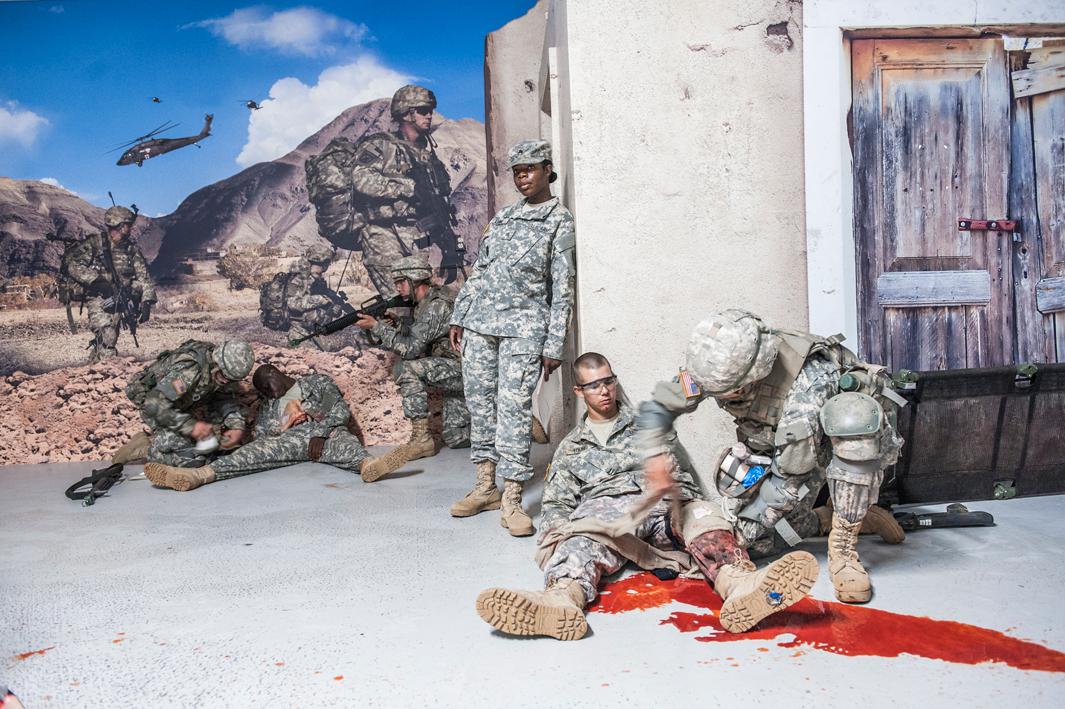 In much the same way as his feelings have shifted, so to have the feelings of many Americans who were invested during previous wars, including World War II and Vietnam, and now seem detached or, at times, disinterested in what's happening in Iraq and Afghanistan.
That might be due to a few things, Van Agtmael said. "My guess is—and I'm sure I'm missing out on a lot—is, one of the overriding factors is we have an all volunteer army and the military is in some ways kind of ghettoized in small towns and far off places, far away from power structure of this country."
He added that since less than 1 percent of Americans have served in Afghanistan and Iraq compared to 10 percent during World War II and Vietnam, which were also wars that had a draft, the connection to the recent wars isn't as strong.
"In an all volunteer force, it's easier to fall into the margins because it's a small number of people bearing the burden," he added.
While covering conflict, Van Agtmael's style also developed into one based more in nuance than in what might be considered an obvious photograph.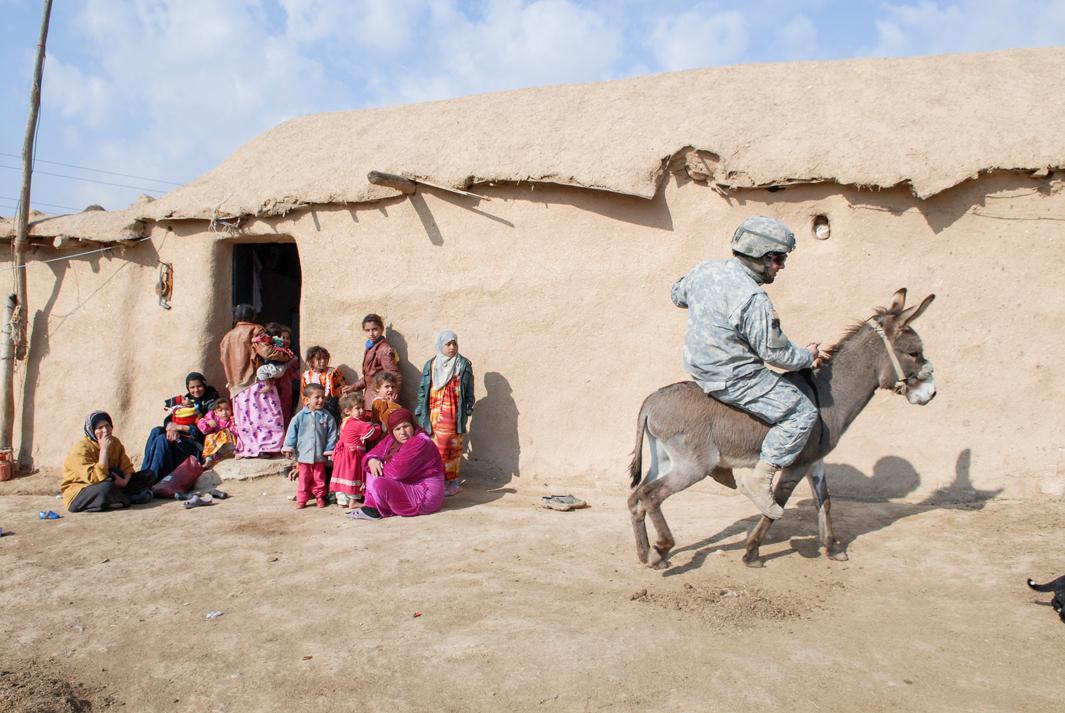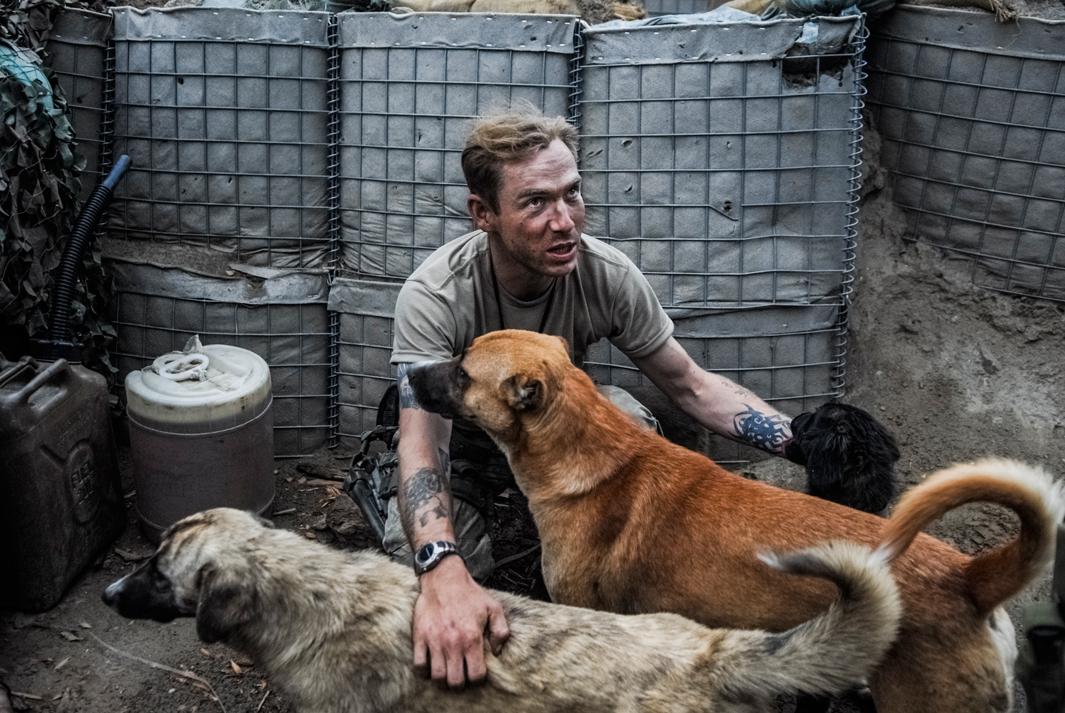 "At first I focused on the kinetic stuff to prove to myself I could do it," he said. "But as time progressed and I went back and started working more I started repeating myself so I began looking for kind of pictures between the pictures … things that would inform a more personal and maybe accurate war story."
Van Agtmael said that he is constantly trying to improve his work and much like his feelings about war, seeing Disco Night Sept. 11 in print for the first time after working on it for so many years filled him with elation one night followed by feelings of smallness the next morning. Today he said those feelings have balanced out to somewhere in between.
In the book, Van Agtmael writes that for the first time in his life, he has no desire to be at war, and ends his introduction reflecting on his experiences.
"For every story that is recorded there are nearly infinite ones we'll never know. The real weight of destruction is still happening constantly in anonymity across Iraq and Afghanistan and America, in endless repetition of all that has come before. If I found any truth in war, I found that in the end everyone has their own truth."