Mark Gerald is a photographer, but he's also a psychoanalyst. So ask him how he got the idea for his portrait series of his colleagues in their offices, "In The Shadow of Freud's Couch," he'll tell you his motivations were both complex and, to some extent, deep-seated. "Offices were always of interest to me growing up. My father was a CPA and he had his own office. I loved going to his space and seeing the frosted glass door and his name stenciled across the front and all of the adding machines and ledgers and containers with sharpened pencils. It was really another world," Gerald said.
As an adult, Gerald realized that few people get to see inside the world of psychoanalysis, a sphere often obscured by its confidential nature and clouded by outdated stereotypes. "I found psychoanalysis extremely vibrant and current and yet it was being talked about in popular culture and some mental health circles as very passé—something of the 19th century, something that had really seen its heyday and was over. I didn't feel that way," he said. "People I saw coming into the field were a very diverse group of people and that wasn't being shown in pop culture and the movies. It was always the old European-voiced white man with a beard silently taking notes. I wanted to show what I was experiencing," he said.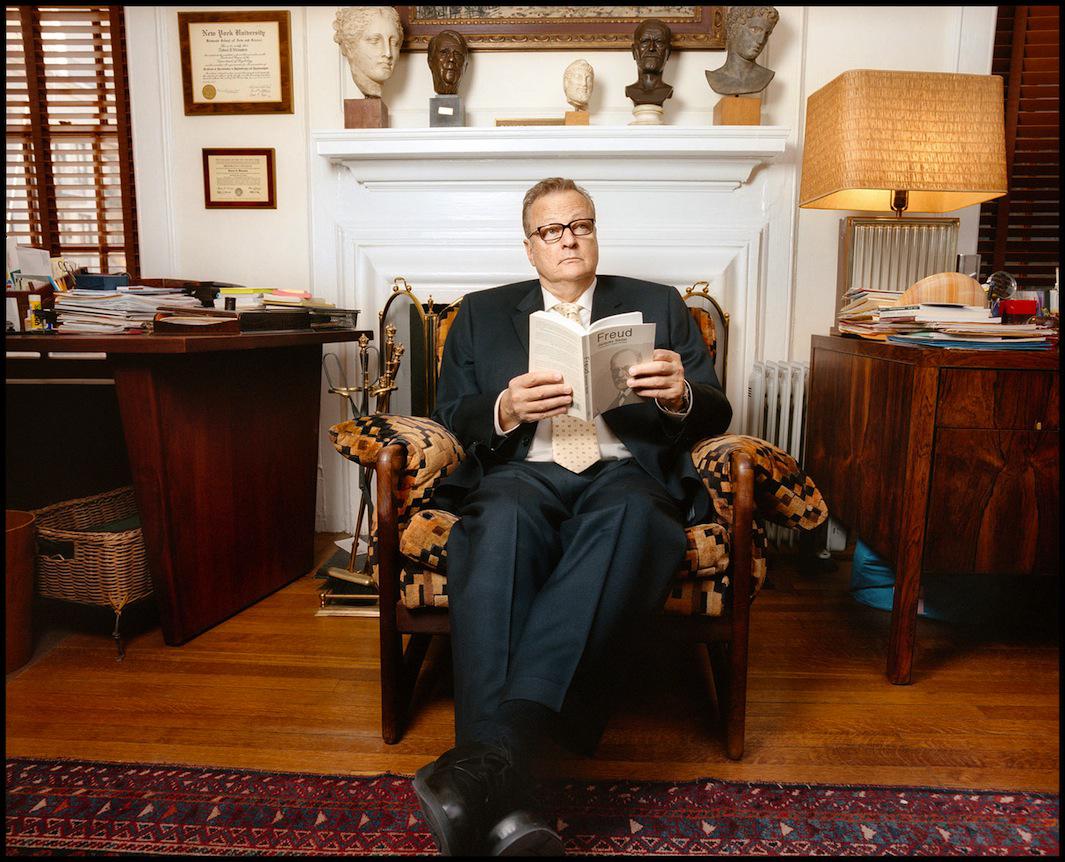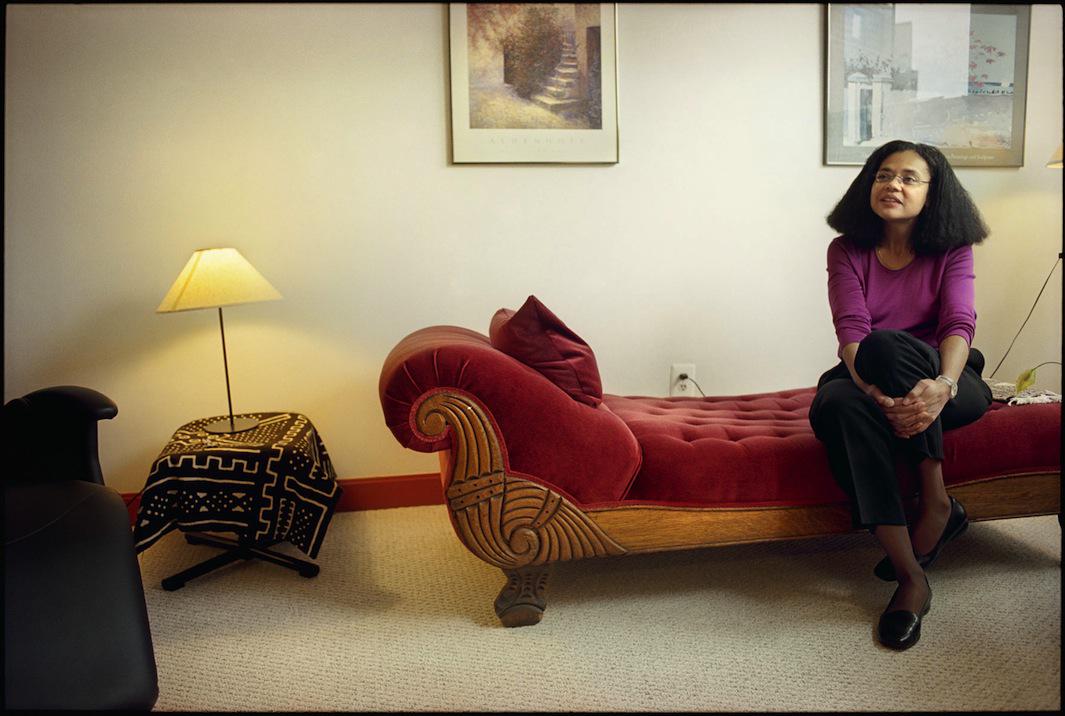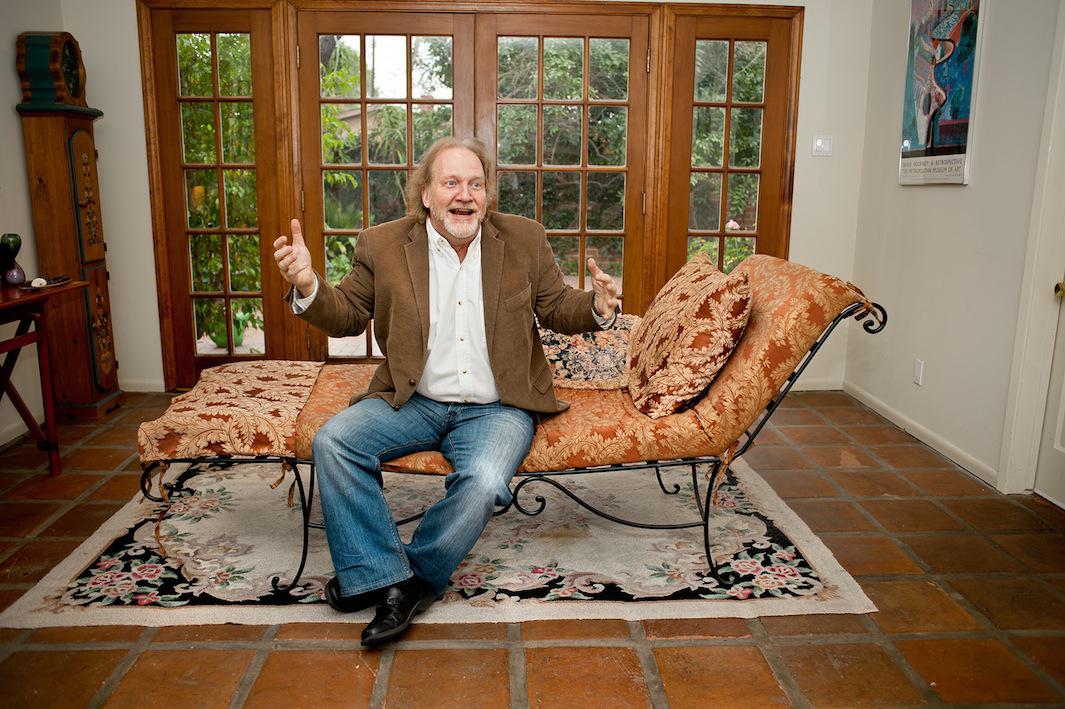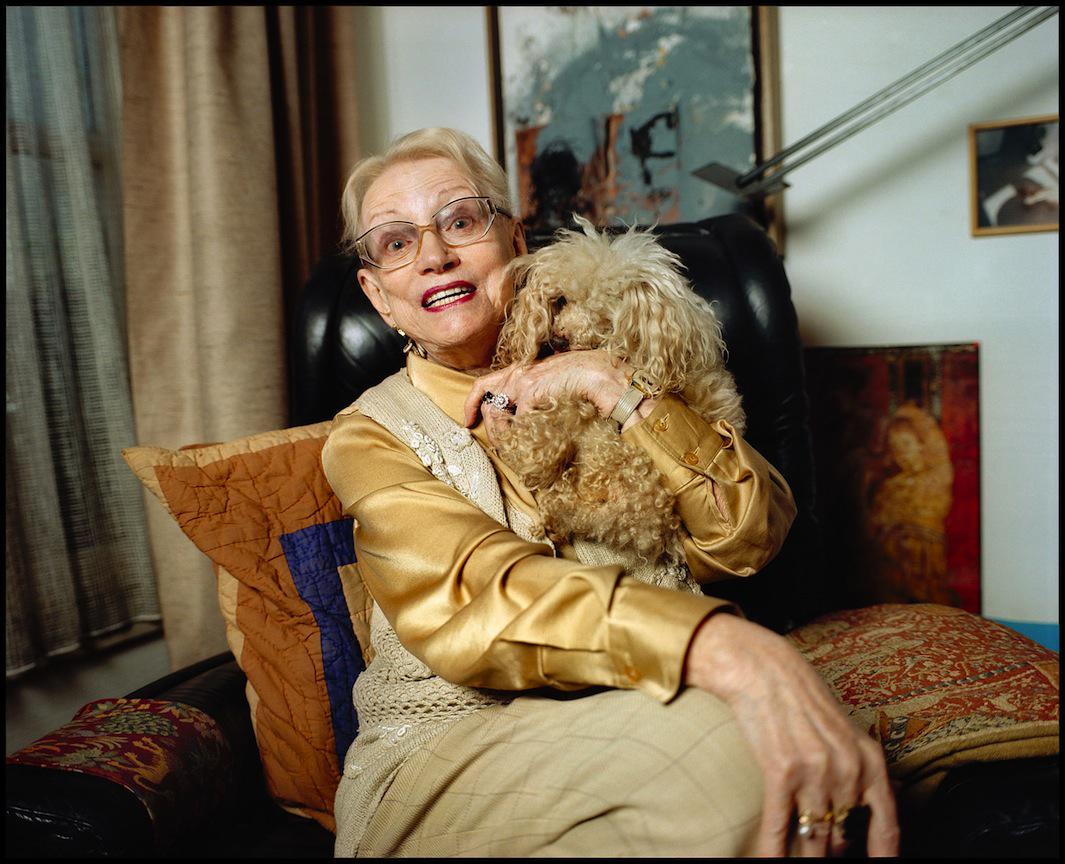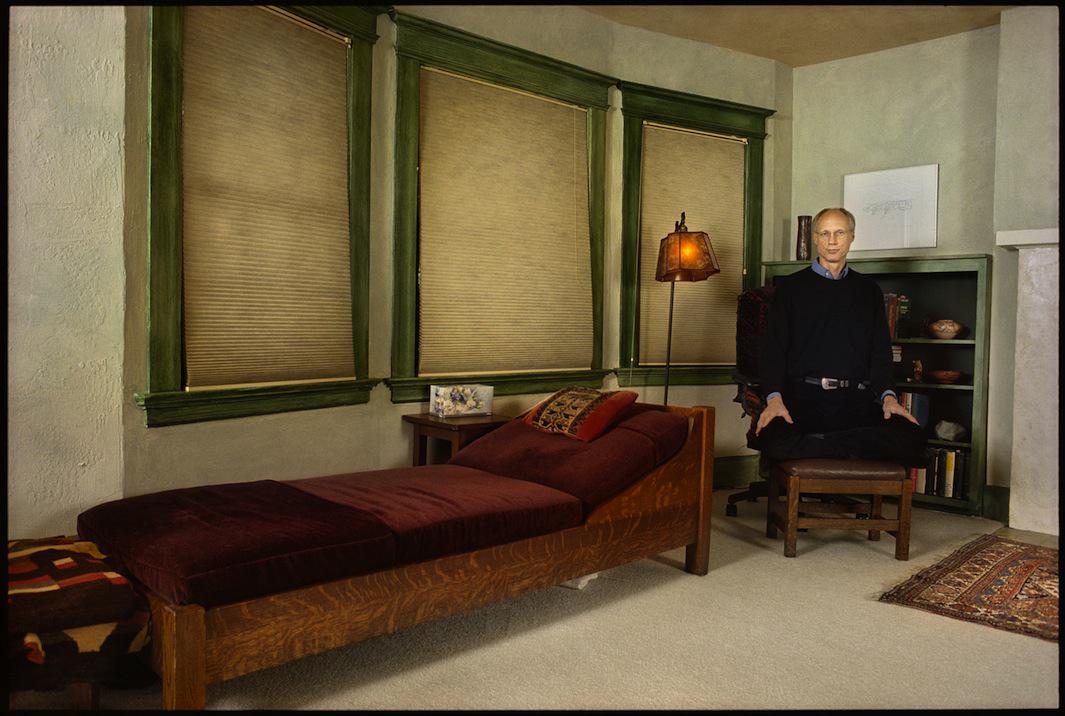 Gerald had studied photography in college, but once he got the idea for his project, he started taking classes again to learn more about lighting and other useful techniques. He started shooting the series more than a decade ago, and has since photographed psychoanalysts all over the world. "At some point, I started realizing there was a certain thread of familiarity from office to office—the idea that every office had a couch in it, that almost all of them had bookcases and books and almost all had some kind of art or artifacts in them. Yet there was also distinctiveness from place to place and some of that seemed to reflect something about the person who was there," Gerald said.
Some of Gerald's subjects are friends or friends of friends. Others are people he meets at conferences or respected elders in the field whose contributions he wanted to acknowledge. Across the board, he found his colleagues generally eager to be included in the project—a fact that may surprise those who don't know psychoanalysts the way Gerald does. "As a group, one of the things that has characterized psychoanalysts is listening quietly, being the receiver of peoples' lives, and being in the background. But psychoanalysts actually have an enormous interest in being seen," he said. "A significant part of that is that in addition to being a photographer I'm also a psychoanalyst, so there's a sense that I'm part of their world and have an understanding of what it means to be seen in that role. But it's also exciting to know that psychoanalysis itself is opening up. The idea that, as analyst, you could be an anonymous, blank screen is being recognized as a myth. Instead you're seen as a real person with all of the characteristics that make you yourself."