Photographer Eilon Paz left Israel in 2008 to try his luck in New York. "It was the worst time to try your luck. It was the beginning of the recession. There were no jobs to be found so I just found myself in record stores spending my money on records and nothing much more than that," he said.
All that time spent around records gave Paz the idea to do a project on the people who collect them. After meeting African record collector and DJ Frank Gossner in Brooklyn, he became introduced to other collectors around the city and started posting photos and stories about them on his blog, Dust and Grooves. "I thought it was cool to shoot record collectors. I'm a collector myself," he said. "I had shot musicians in Israel, but it was more of a job than a personal thing. This was my opportunity to express myself."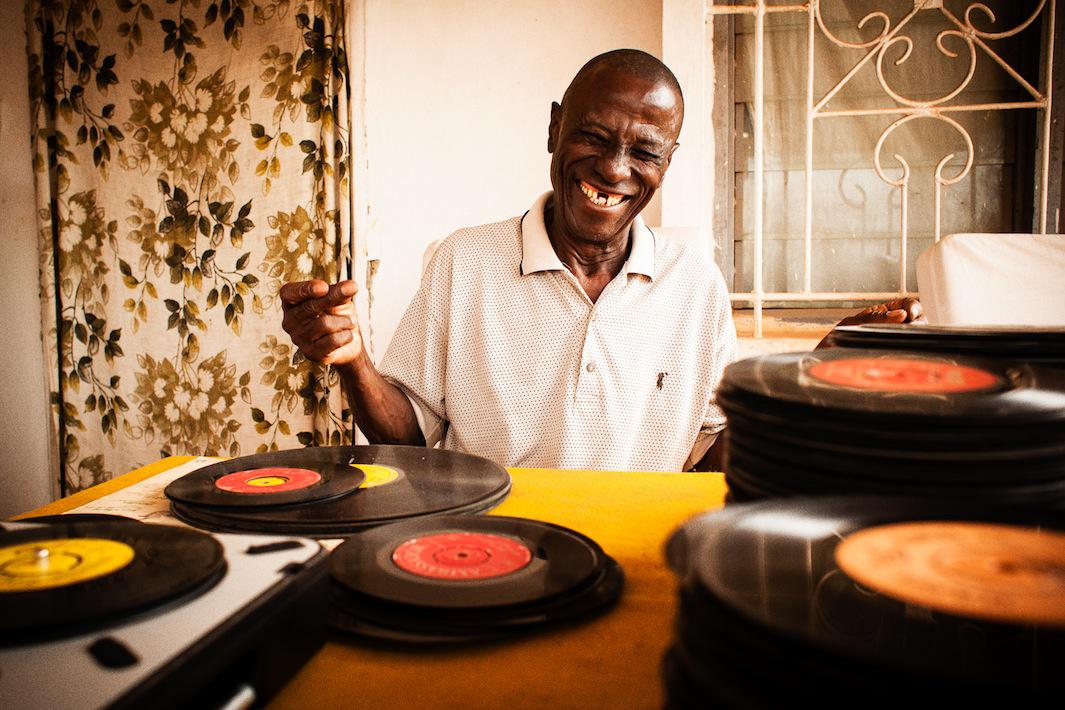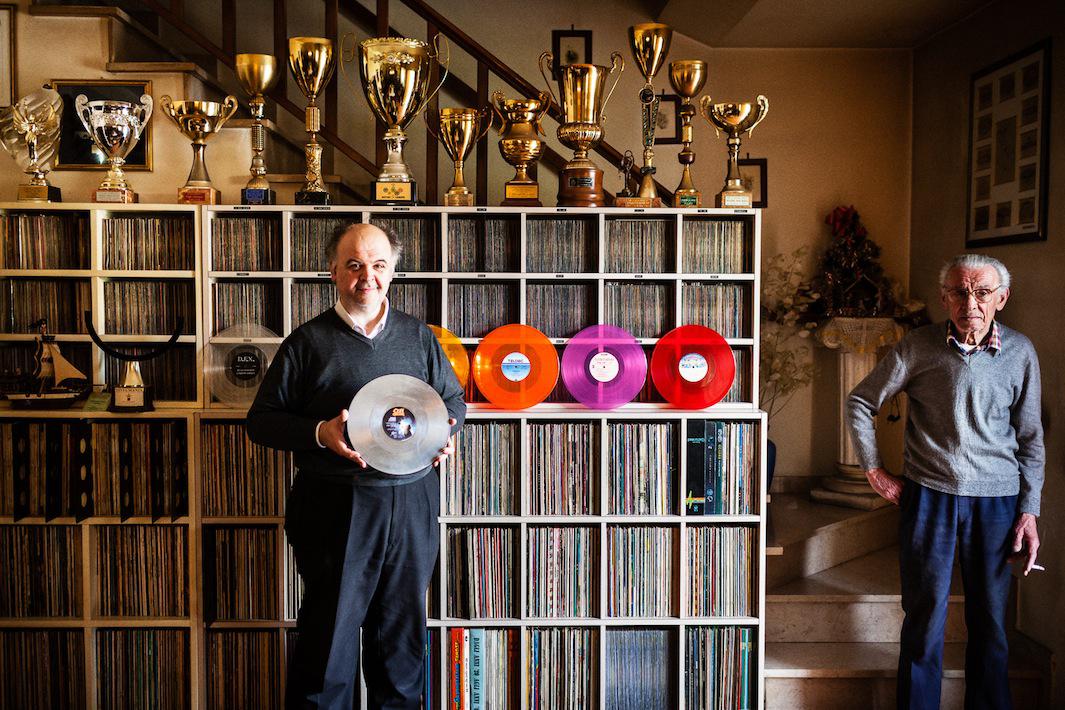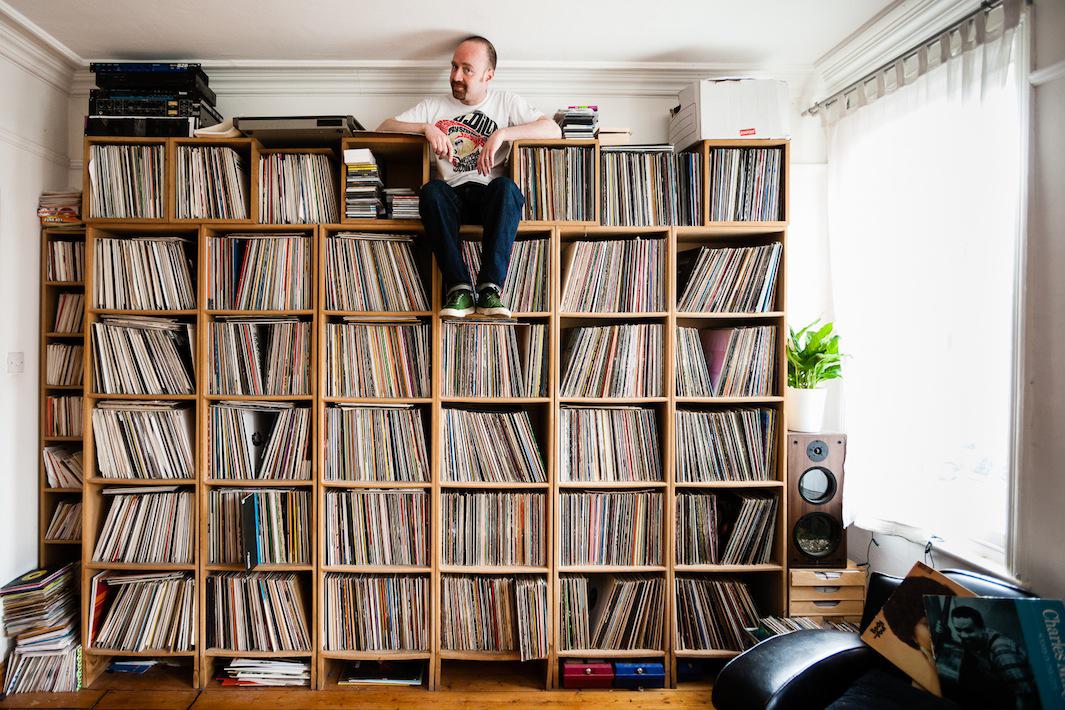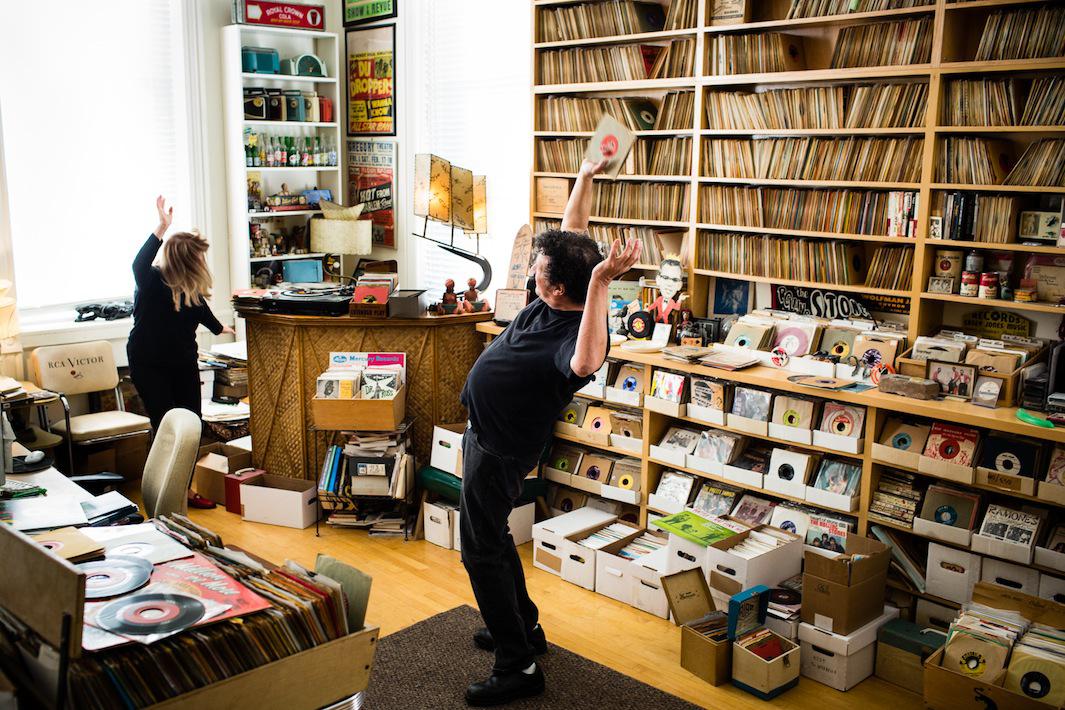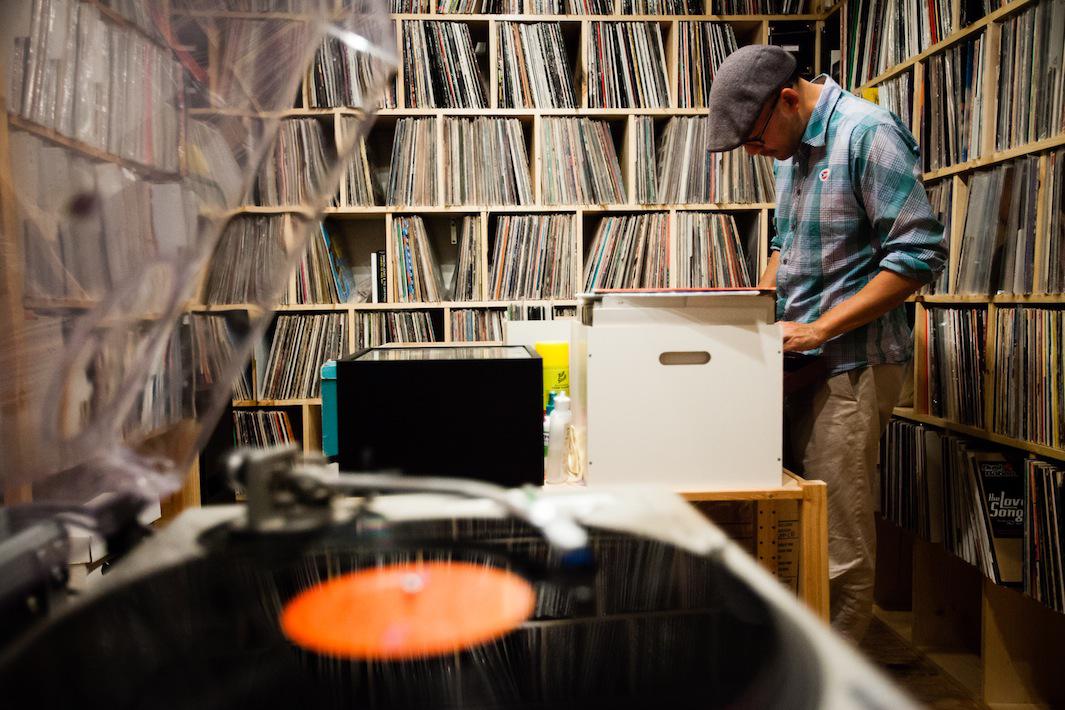 Over time, the radius of Paz's project expanded beyond New York to surrounding states. He began photographing in Israel, too, and occasionally he'd make a layover in parts of Europe just so he could photograph a collector there. Now, he's published a book, Dust & Grooves: Adventures in Record Collecting, which highlights more than 130 collectors he's met so far.
Paz always visits collectors by himself, and he doesn't use extra lighting. "It's just me and the camera and that's it. It's like two friends hanging out listening to records and then I shoot some photos. It builds a very intimate moment between me and my subjects. When they talk about music they lose all their inhibitions. They just really enjoy it," he said.
Paz met collectors of all stripes. Among his favorites were those who kept special collections, like the man who only collects copies of the Beatles' White Album, or the twentysomething who only collects Sesame Street records. And while Paz saw a lot of diversity among his subjects, he found that there were some things that they all had in common. "When you collect vinyl, it's much harder than just collecting MP3s, for example. It's expensive. It weighs a lot. You have to maintain it. Even when you listen to it, you can't just put it on and forget about it. It deserves your attention. I think people who collect vinyl have that respect for the music," he said.
While the book might be of special interest to music lovers (and especially vinyl lovers), almost any reader will find something to appreciate in the passion of collectors and the beauty of Paz's images. "It's really not about just the vinyl. The vinyl is just a platform to convey the message that music is an important element of our lives. It's in everybody's lives. That's why this book is doing well — because it has such a good common denominator. Music binds everybody together," he said.