Photographer David Magnusson's portraits of fathers with their daughters could almost pass for formal shots taken at a father-daughter dance.
Shot with a large format camera, the portraits, taken outdoors with a soft, blue-sky background are part of Magnusson's book Purity, a series of young girls who have made a pledge to keep their virginity until marriage and their fathers who pledge to help protect them during their journeys.  
Magnusson admits he had a strong reaction when he first learned of the purity balls. He thought mostly of gun-wielding fathers trying to protect their daughters. He began to explore the idea of the balls further, reading everything he could find, and reaching out to various balls to see about photographing the fathers and daughters.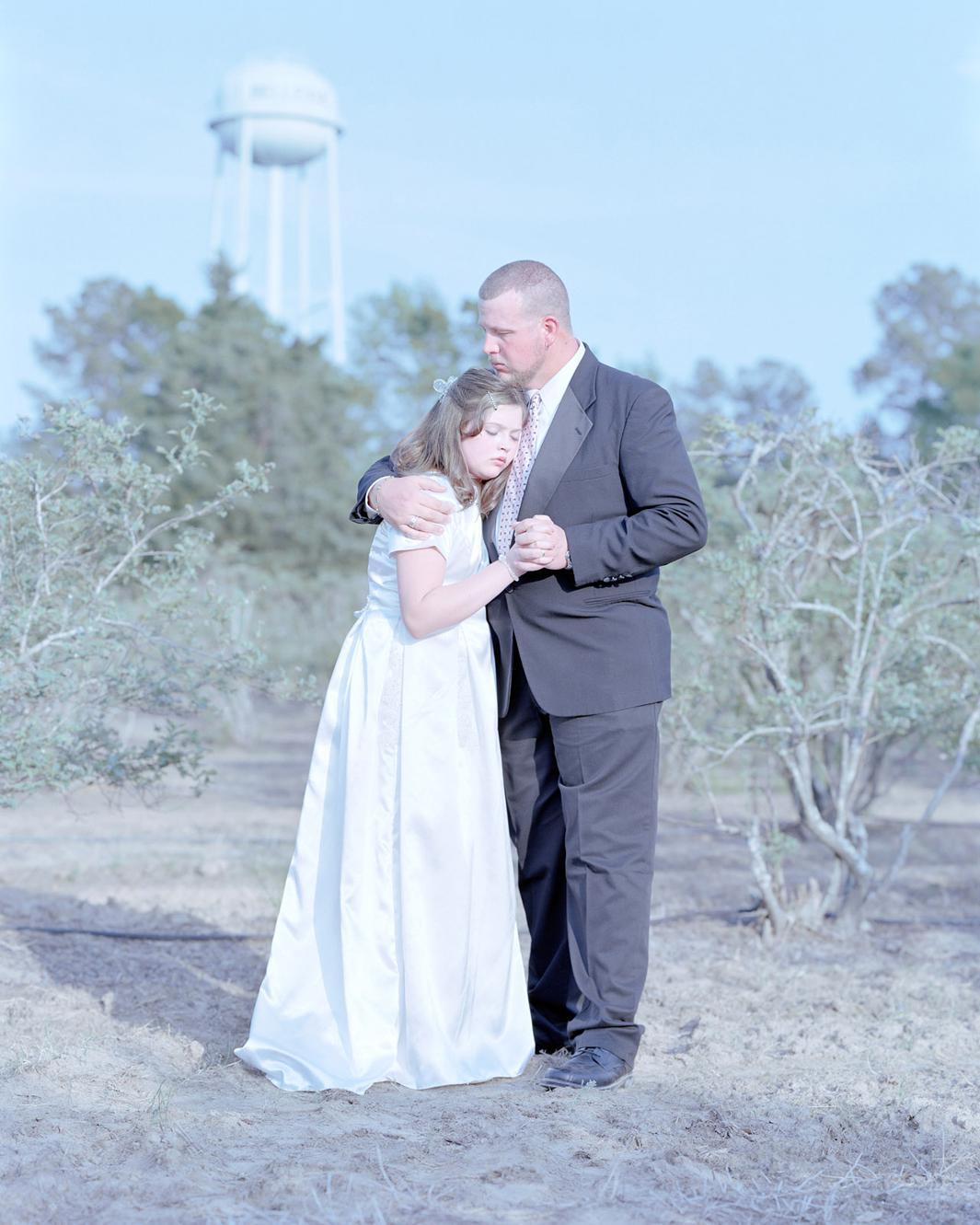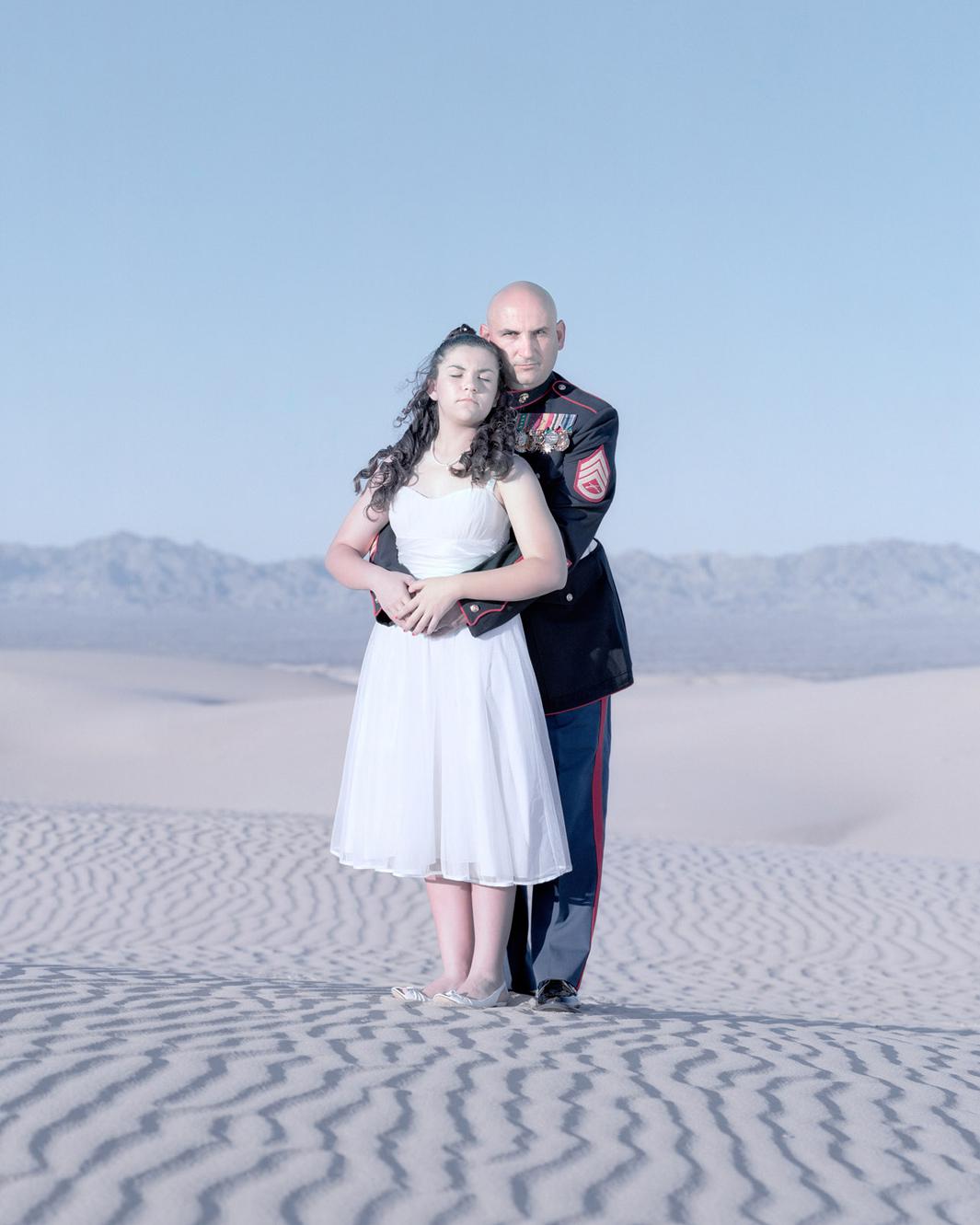 He made four trips to the United States to meet with and photograph the fathers and daughters and said the more he learned and met with the participants the more surprised he was about his initial prejudices.
"I had the idea to photograph the portraits to illustrate how our interpretation of the world—and photography as well—has to do a lot with our own values," he said. "Many of the instantaneous, strong emotional reactions occur when we experience a clash with our own values and what we don't' understand."
Magnusson said it took around six months of reaching out to contacts before he was finally invited to Louisiana to meet with participants. He took seven portraits during that first trip and attended two balls. 
"I showed portraits on stage with a tuxedo rented from Al's formal wear talking about my work," he said. "I was clear from the start of my intention of trying to visualize the father-daughter relationship."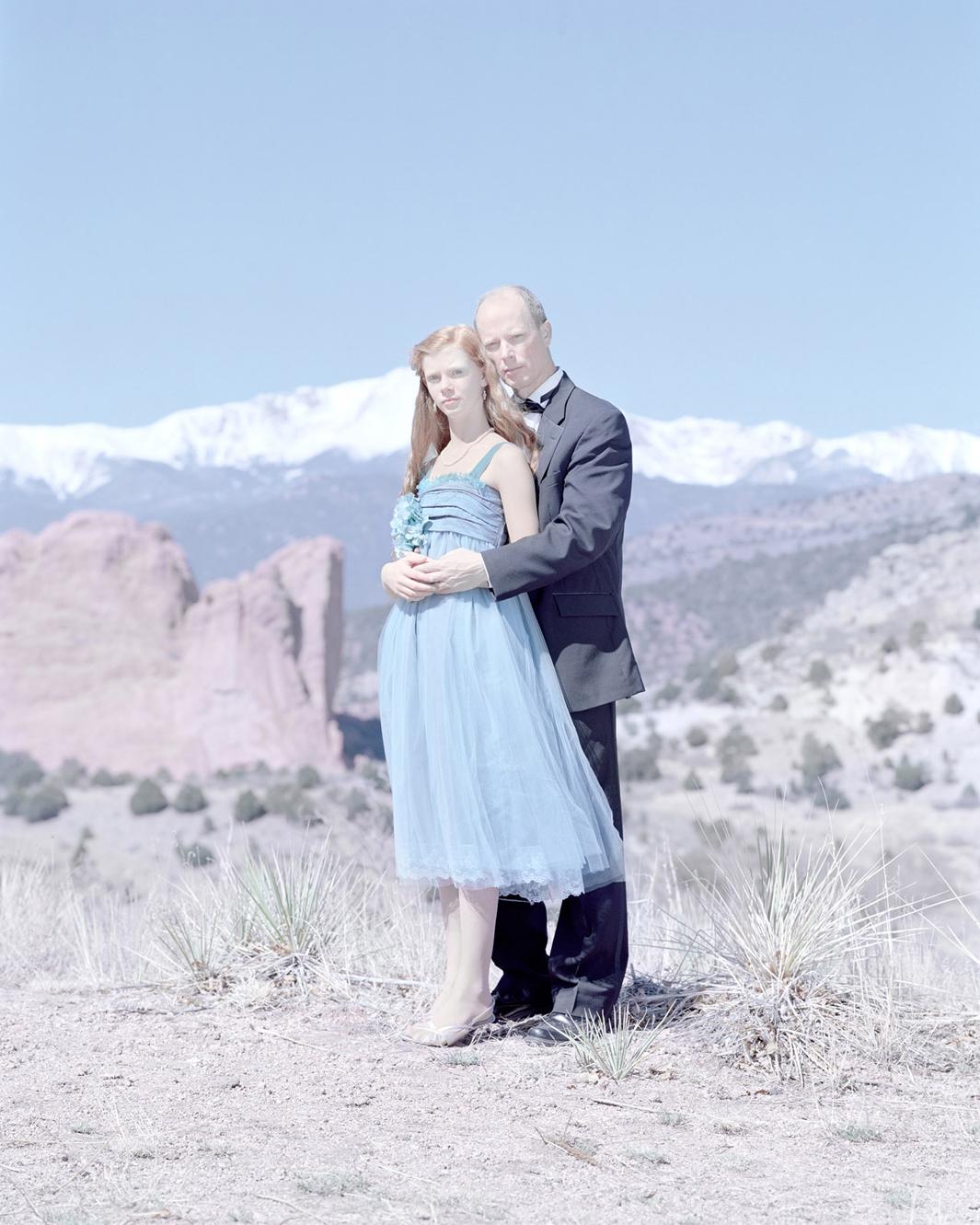 He began interviewing the people he photographed and said that also helped shape his ideas of the decisions the young girls had made along with their fathers.
"When you start listening to what separate individuals who are part of a group have to say, it suddenly becomes about people and not just about a group mentality. There are huge diversities within the group and reasons for why they choose these ceremonies."
He learned that many of the young women were independent thinkers and their fathers were simply trying to protect their loved ones the best way they knew how. Magnusson sent portraits to everyone who participated in the project and said they were all very happy with the results.
"I find it so interesting exactly the same photograph can provoke such a different reaction from a viewer with a different background," Magnusson said.
Purity, published by Bokförlaget Max Ström is Magnusson's first book and also his first major solo exhibition. He said had he known the project would take up four years of his life, he might have been terrified to begin it. He did, however, know when to stop working on the project. "You realize if you continue you will change your project but not necessarily improve it," he said. "You can change it the rest of your life but you hit a point when it's done and ready to be displayed and if you continue working on it you will turn it into something different."