So your friends invited you over to watch the World Cup, but you don't know Cristiano Ronaldo from Ronald McDonald? Don't worry, we've got you covered. Here's a World Cup cheat sheet that would make Gus Johnson sound like Ray Hudson.
To simplify things, we're going to go through the tournament group by group. Don't know what all of these "groups" are? Read our post on "What Every World Cup Watcher Should Know," then come back and join us. We can wait.
GROUP A
Talking points: This one is easy. Brazil will win the group. Then it will win the World Cup. Or at least it should. Goldman Sachs gives the Seleção—that's the nickname for the Brazilian national team—a 48.5 percent chance of winning the tournament. Host countries tend to perform very well, having won the tournament six times out of 19. According to Goldman Sachs, home-field advantage is worth 0.4 extra goals per game, plus home-continent advantage is worth an additional 0.2 goals per game. That's a significant built-in edge. So everyone else in Group A—Cameroon, Croatia, and Mexico—is playing for second place. You should also know that Brazilians are not happy with hosting this World Cup. There's a sense in the country that the roughly $11 billion cost of hosting the tournament could have been better spent on the nation's neglected infrastructure.
Historical context: Sure, the Seleção should win this World Cup. But they should have won it the last time it was hosted in the country in 1950. Instead, they lost to tiny regional rivals Uruguay. This defeat is still considered a national tragedy. Seriously. They have a name for it: Maracanazo, or the "Maracanã Blow," after Rio's Maracanã Stadium where the match took place. It has been described as the country's Hiroshima and 9/11. So, yeah, they take soccer pretty seriously. This was all before teams led by Pelé and Garrincha won three out of four World Cups between 1958 and 1970. The team has won it twice more since, in 1994 and 2002, and has the most victories of any nation with five. But if they don't win this year, the disappointment could be as crushing as in 1950.
Conversation starter: "It was absolutely bonkers for Paris Saint-Germain to pay 48 million euros for David Luiz."
Conversation stopper: Pointing at David Luiz: "Who is that guy wearing a poodle on his head?"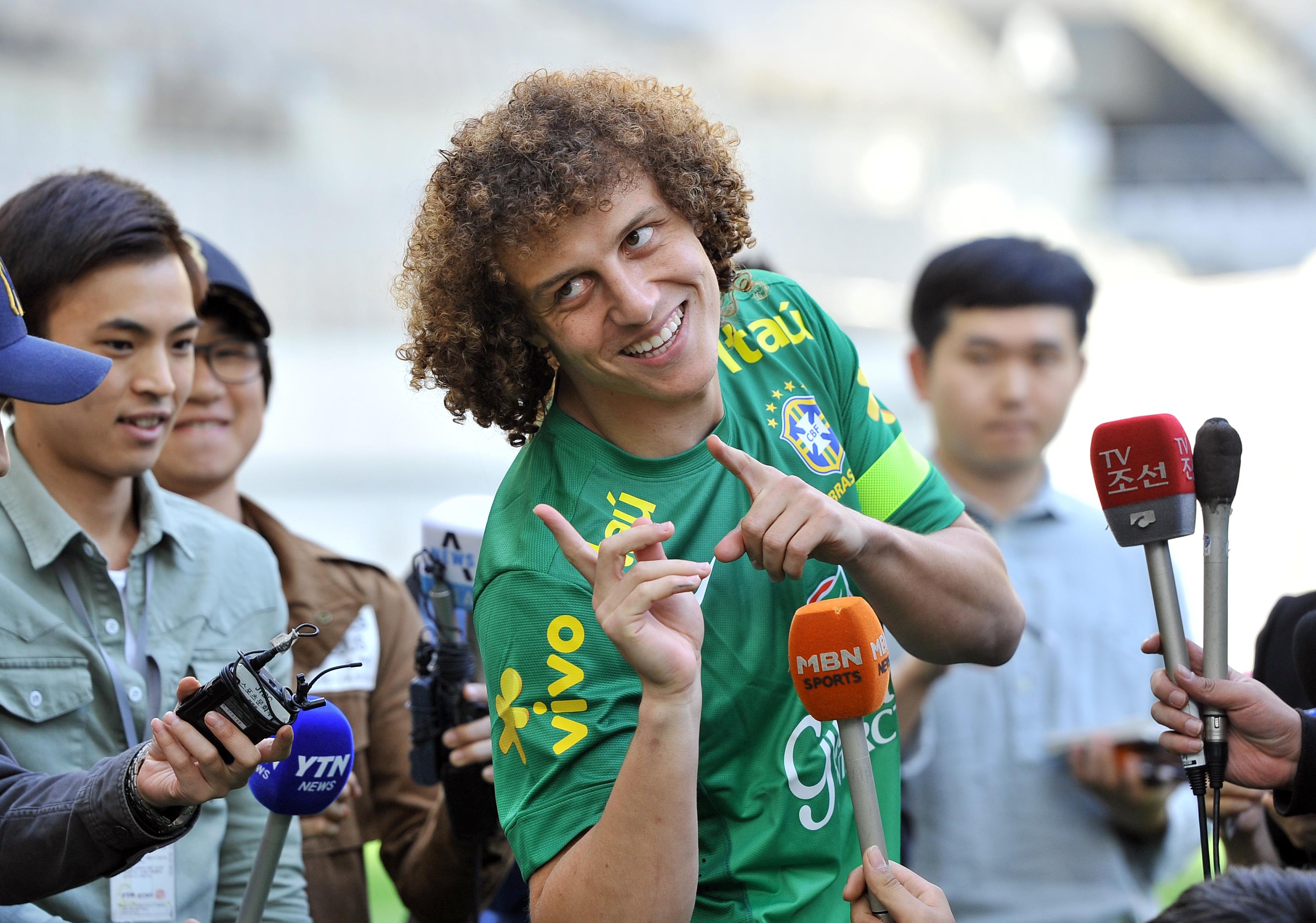 GROUP B
Talking points: Spain has been the world's greatest team for the past six years and is one of the greatest collections of talent ever in international soccer. They are attempting to defend their World Cup title and become the first team to win four consecutive major tournaments (they have also won the last two European Championships). They won the last World Cup playing a beautiful style of possession and short-passing soccer known as tiki-taka, but have shown the ability to shift tactics as the situation required in recent years. Brazil crushed them 3–0 in the final of the Confederations Cup last year, a normally meaningless tournament that took on actual significance when the two 2014 favorites met in the final game.
The group also contains a potent Chile squad and 2010 runners-up the Netherlands. Chile has a brilliant forward named Alexis Sanchez who does things like this for his club side Barcelona. The Netherlands are probably the weakest of the three favorites, but any of them could potentially win the group and make a run to the final in the non-Brazilian half of the draw. Whoever finishes second in the group will likely have to face Brazil in the second round and will likely lose. Australia will finish last in the group. Sorry, Socceroos.
Historical context: As mentioned, Spain beat the Netherlands in the last World Cup final. These two will square off in the group opener, which has the potential to devolve into the ugliness of the 2010 title match. In that game the Dutch racked up a record number of yellow cards and Nigel de Jong managed to karate kick Spanish midfielder Xabi Alonso in the chest without being sent off (both players will be in Brazil). The other interesting historical dynamic lies within the Spanish national side itself. The team is made up largely of players from archrivals Real Madrid and Barcelona. Beloved Spanish coach Vincente del Bosque has done a brilliant job of turning these two normally warring factions into teammates and allies.
Conversation starter: "Iniesta or Xavi?"
Conversation stopper: "Xavi? Xabi Alonso? If Xavier McDaniel isn't involved, I'm not watching."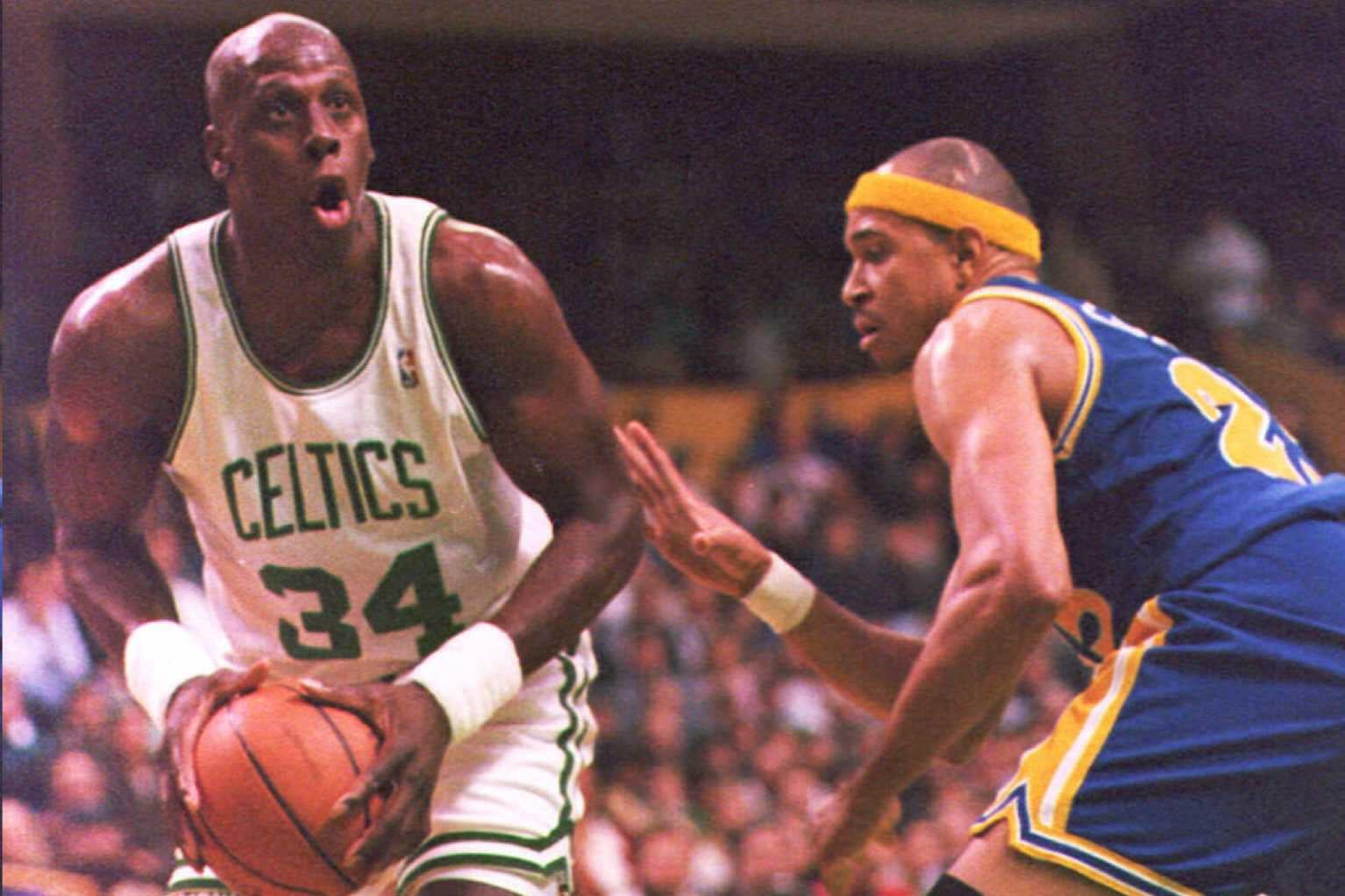 GROUP C
Talking points: Colombia would have been the clear favorites for this group and should probably still be considered as such. But their star goal-scorer, Radamel Falcao, was forced to withdraw from the team on the eve of the tournament because of a knee injury. Ivory Coast, meanwhile, is led by one of the top-five players in the world in Yaya Touré, who carried Manchester City to the Premier League title this year. Touré's occasional appearance of slackness on the pitch belies his deadly combination of size, strength, quickness, and control. He's like a tiger waiting for the exact right moment to pounce, and when he does, it can be a religious experience. Japan and Greece are boring.
Historical context: This summer marks the 20th anniversary of the tragic death of Colombian Andrés Escobar. Escobar, no relation to the infamous Colombian drug kingpin Pablo, was murdered back home shortly after an own-goal against the United States helped lead his team to be eliminated from the 1994 World Cup. Jeff and Michael Zimbalist made an amazing documentary about it as part of ESPN's 30 for 30 series that even nonsports fans will appreciate (it's on Netflix). Ivory Coast has been home to Africa's biggest stars of the past decade in Touré and Didier Drogba, but has never managed to click as a team.
Conversation starter: "I don't care how many goals Luis Suarez scored last season, Yaya Touré deserved the PFA award."
Conversation stopper: "That guy's name is Yaya! Remember 'Da Da Da'? Hold on, I can play it for you in my Volkswagen."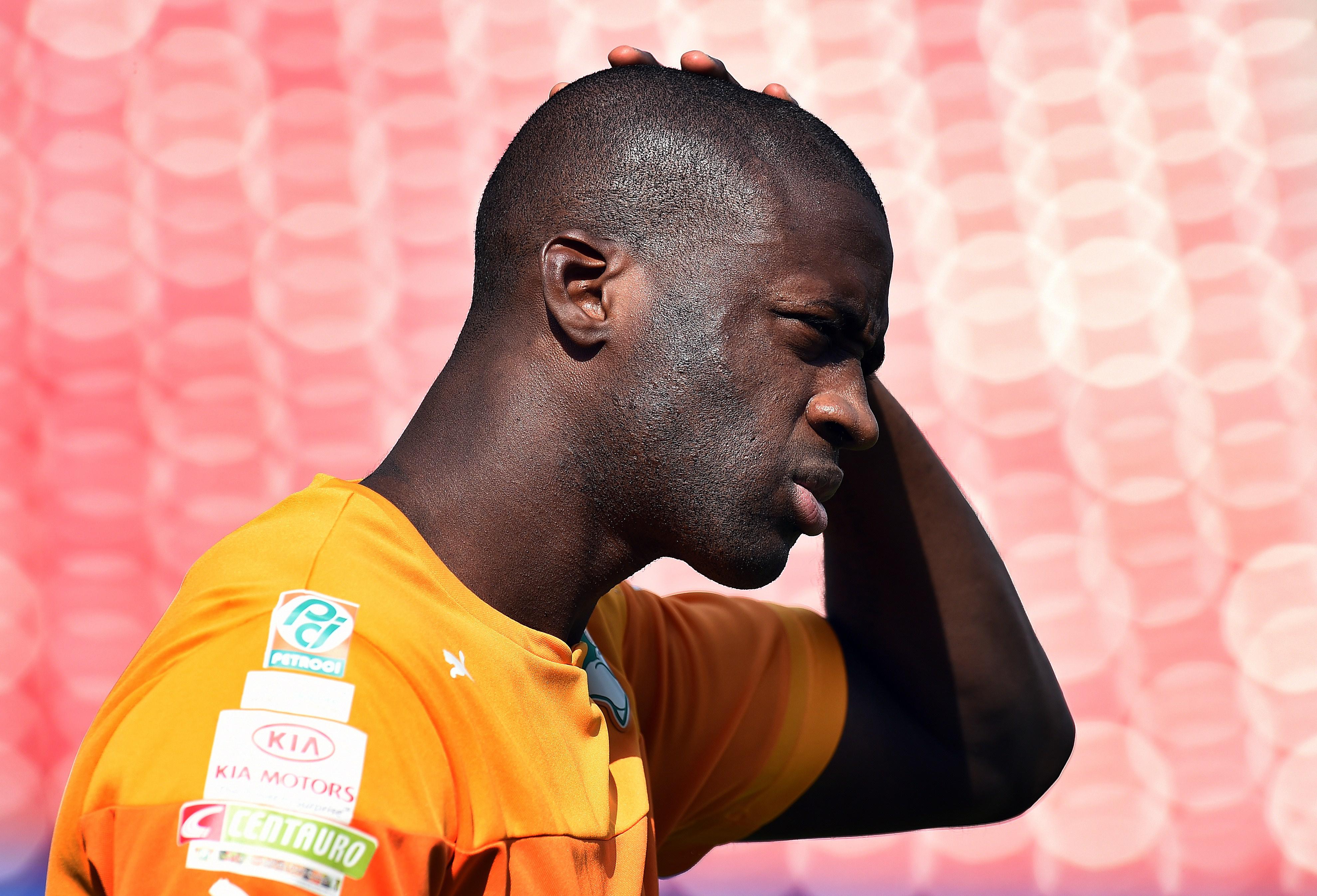 GROUP D
Talking points: Italy plays England in what should be a thrilling group opener. The latest thing to rile up the London tabloids is the relatively tame story that England manager Roy Hodgson once accidentally called star Italian midfielder Andrea Pirlo a "dickhead." Pirlo, a free-kick genius, said Hodgson called him "Pirla," which translates to the slur, when he managed Pirlo at Inter Milan in 1999. Hodgson denies it. Anyhow, on the field, England's youthful squad looked good in a 2–2 warm-up draw against Ecuador and could upend the nation's for-once low expectations. Uruguay, meanwhile, has one of the best attacking trios in the tournament in Diego Forlan, Edinson Cavani, and the guy who beat out Touré for PFA player of the year, Luis Suarez. Oh, yeah, Costa Rica is in the group, too.
Historical context: Italy is the second-winningest team in World Cup history behind Brazil with four titles, its most recent coming in 2006 after Zinedine Zidane's infamous headbutt. They have a reputation for being a lockdown defensive unit, and for legendary diving. England has a long national history of expecting to win every World Cup, then never actually doing it, except for that one time. Uruguay won the last World Cup held in Brazil, shocking the hosts in the 1950 final. In South Africa four years ago, the team's star player Luis Suarez made the save of the tournament. Unfortunately, it was an illegal handball and he became a much-hated man after his violation prevented fan favorites Ghana from becoming the first-ever African team to reach the semifinals. He also bit some people and allegedly said some racist stuff.
Conversation starter: "England might finally have a legitimate No. 10 in Raheem Sterling."
Conversation stopper: "That Luis Suarez is such a nice young man—the kind of guy you'd want to bite your daughter."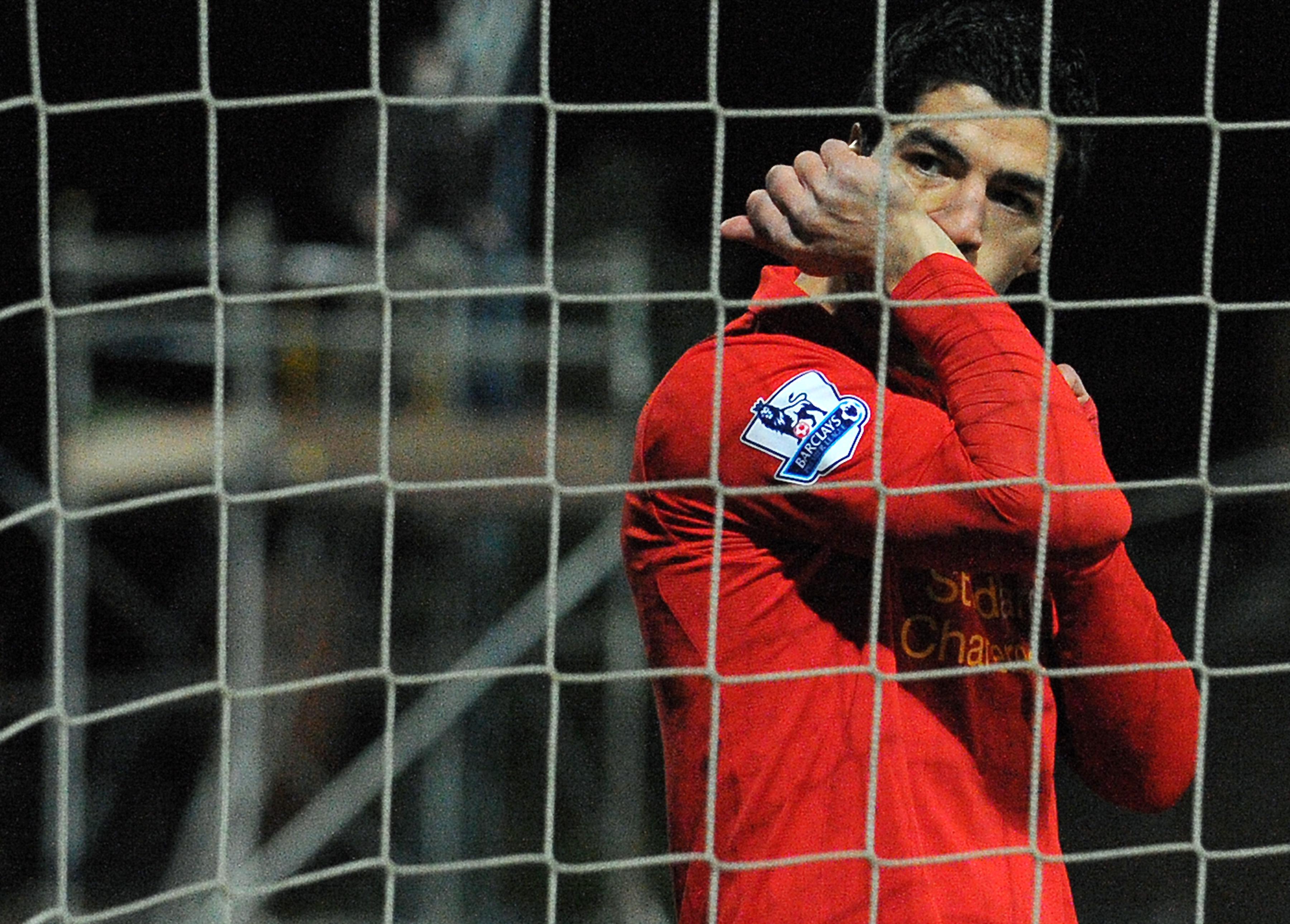 GROUP E
Talking points: Group E is the most boring of them all. The most interesting team here is France, but they will be missing star Franck Ribéry, who suffered a pretournament back injury. France heads into Brazil feeding off of the confidence from an 8–0 demolition of Jamaica in a pretournament friendly. (Unfortunately for France, Jamaica will not be in Brazil.) The breakout star on the French team could be Antoine Griezmann, who came into the Jamaica game as a sub for the last 20 minutes and tallied two goals and an assist. Off the field there is the usual drama for Les Bleus. The team's manager Didier Deschamps is suing French star Samir Nasri's girlfriend after she went on an obscenity-laced Twitter rant attacking Deschamps for leaving Nasri off the team. Elsewhere in the group, Ecuador has looked strong in pretournament warm-ups and could contend with Switzerland for second place. Honduras suffered an embarrassing 4–2 pre-World Cup defeat to Israel, and should be the also-rans of the group.
Historical context: France is the only team in this group to have ever reached the semifinals of a World Cup. They triumphed at home in 1998 and finished runners-up in 2006. Last time around, though, the team was the joke of the tournament, with players living up to national stereotypes and going on strike. This is a much different team, a much younger one that has actually started to inspire a bit of hope back home. 
Conversation starter: "If Karim Benzema plays anything like he did for Real this year, France could be a World Cup sleeper."
Conversation stopper: "If Zidane puts that headbutt thing behind him, France could be a World Cup sleeper."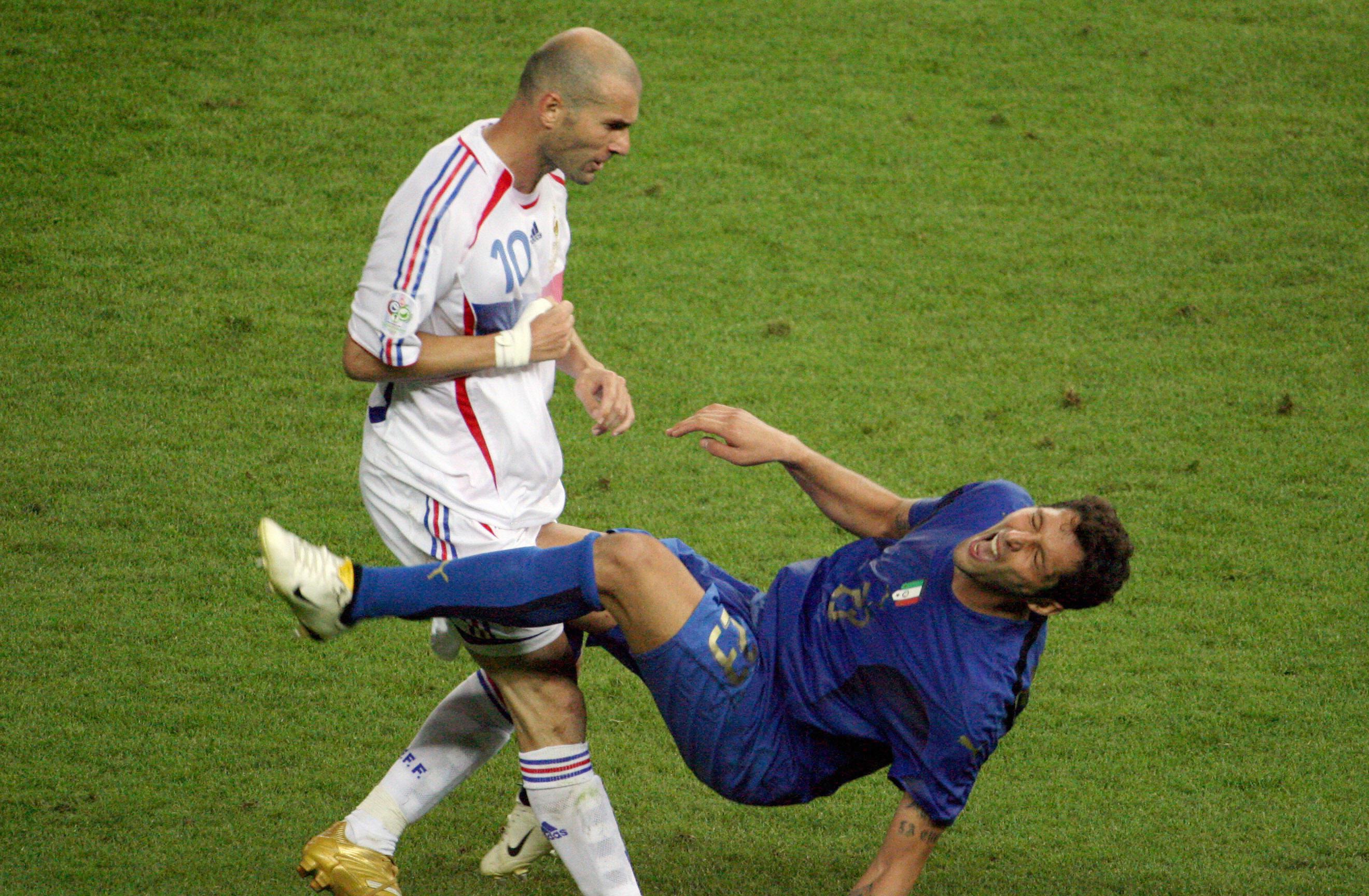 GROUP F
Talking points: Argentina is one of the tournament favorites and has more star power than even the Brazilians. They have the best player in the world in Lionel Messi, and the most dangerous group of attackers in the tournament with Sergio Agüero, Ángel di María, and Gonzalo Higuaín. Di María, especially, had a fantastic season for Champions League winners Real Madrid. Argentina's defense is a potential weakness, though. Bosnia is making its World Cup debut, led by star Manchester City striker Edin Džeko, and is slightly favored to go through out of this group in second place. But the rest of the group is quite close. Nigeria are African champions, while Iran has shown the ability to come up with an upset at the World Cup in the past.
Historical context: Argentina won the 1986 World Cup after Diego Maradona, considered by many to be even better than Pelé, scored two of the most famous goals in World Cup history in the quarter-finals against England. The first, known as the "Hand of God," was a blatant handball that the referee missed. He very shortly after scored what has been declared by FIFA as the greatest goal of the 20th century. It was a pretty good goal. Maradona performed poorly as the national team manager at the last World Cup, and has been dogged by a long history of health and drug problems. Sometimes forgotten is that Argentina also won the World Cup in 1978 as hosts amid rumors that the military Junta bought off the Peruvian national team to throw their match with a 35,000-ton shipment of free grain and a $50 million interest-free loan. More recently, Messi has disappointed for the national team, while basically being Michael Jordan at Barcelona. 
Conversation starter: "Messi has so much support this year, and no Maradona there to screw things up. This has to be his tournament."
Conversation stopper: [Points at Messi]: "Who let that kid on the field?"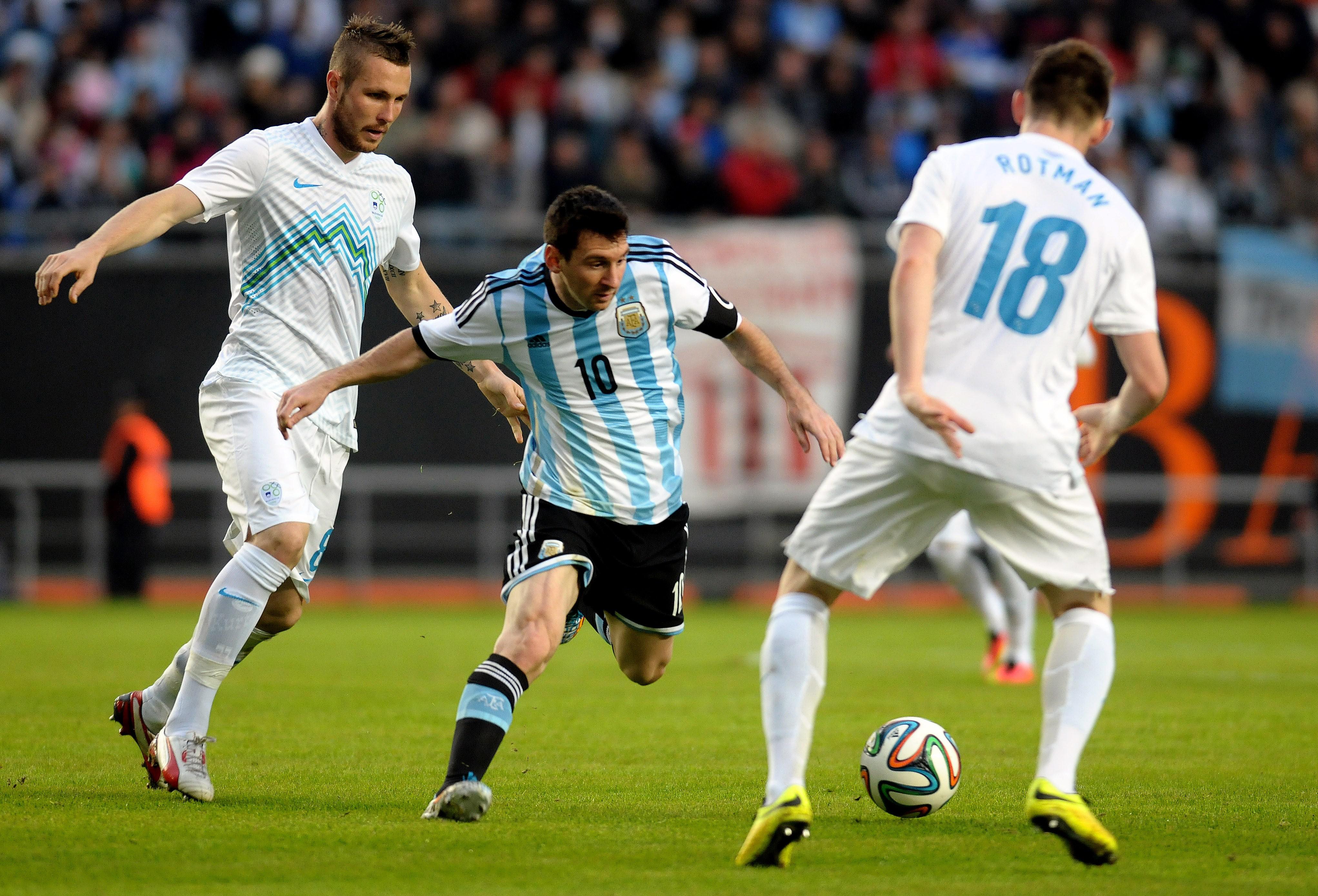 GROUP G
Talking points: Germany is the second-ranked team in the world according to FIFA, behind Spain and ahead of Brazil, and is a strong title contender. Their striker Miroslav Klose needs just two more goals to break the World Cup record of 15, held by Brazil's Ronaldo. Portugal, meanwhile, is led by the other Ronaldo, whose first name is Cristiano. Don't be confused! The Brazilian Ronaldo retired three years ago and has been more known in recent years by his sometimes affectionate nickname "Fat Ronaldo." Cristiano Ronaldo, meanwhile, has a different kind of body image issue, the kind where you are prone to take your shirt off for no reason as he did after scoring a meaningless penalty in the Champions League final for Real Madrid. There were concerns about tendinitis in Ronaldo's knee heading into the tournament, but he dispelled them with an impressive showing in a 5–1 romp over Ireland in the team's final pretournament warm-up match. The United States and Ghana both must hope that Ronaldo and Portugal falter if either has a chance at finishing second in the group behind Germany.
Historical context: Germany has won the tournament three times and finished runners-up four times, the third-best record behind Brazil and Italy. They finished third in the last two tournaments, and second before that, but their last title came way back in 1990. That team included star striker Jürgen Klinsmann, who is now the coach of the U.S. men's national team. Klinsmann, who lives in California with his American wife and children, has said he'll sing both national anthems when Germany and the U.S. meet in their final group game on June 26. He also earned the ire of many a U.S. fan for leaving star man Landon Donovan off his 23-man roster for various probably personal reasons. So if the U.S. has a really bad campaign, Klinsmann could be the scapegoat. Despite the team really looking good in its final tune-up match, this is a distinct possibility. The U.S. plays a must-win opening match against a strong Ghanian team. Ghana, coincidentally, has eliminated the Americans from the last two tournaments.
Conversation starter: "Klinsmann is right about Michael Bradley and Clint Dempsey: The U.S. team would be better off if both were playing in Europe instead of MLS."
Conversation stopper: "Klinsmann is right about Michael Bradley and Clint Dempsey: They are both Americans who play soccer."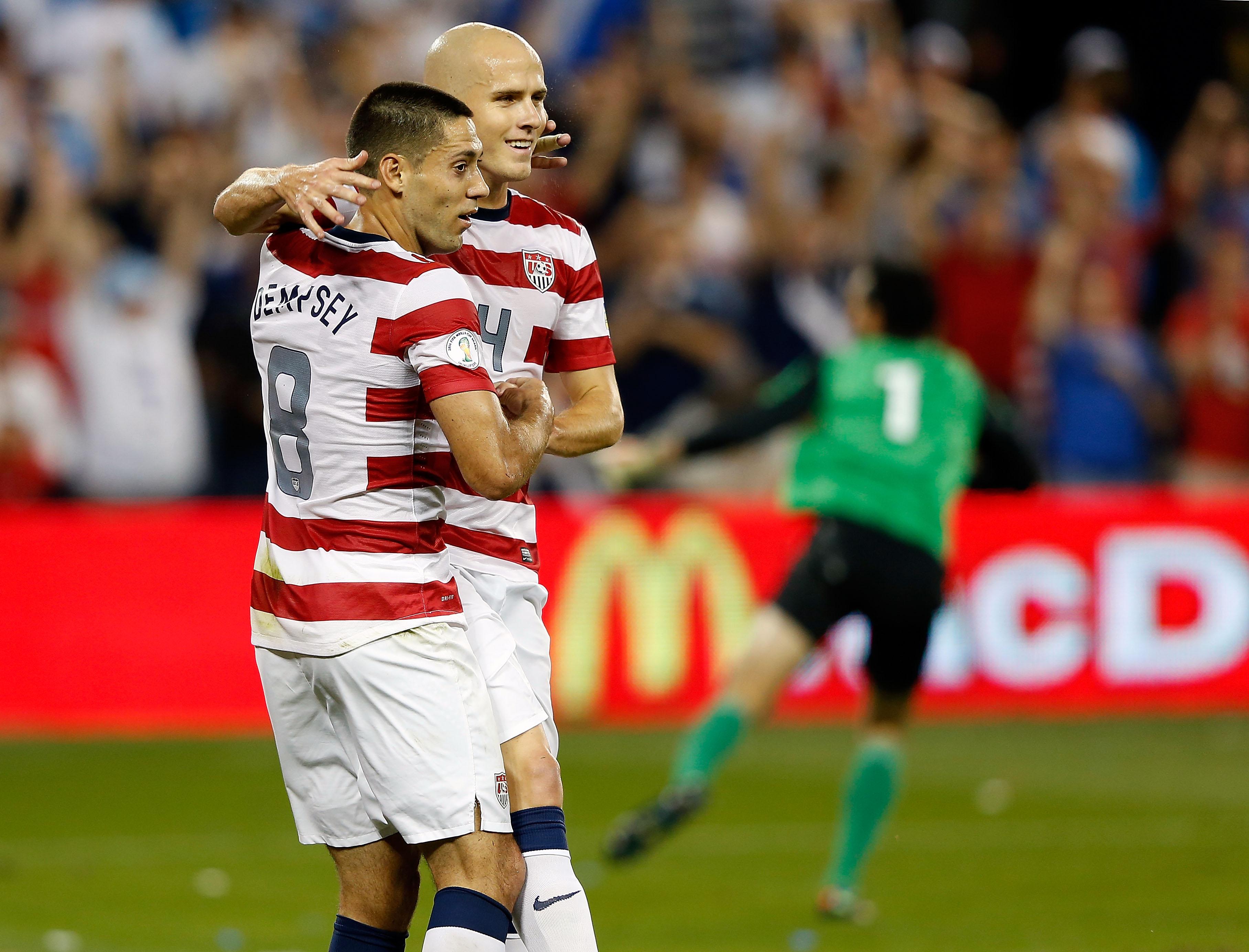 GROUP H
Talking points: The only thing preventing this from being the least interesting group is the presence of Belgium. Everyone loves Belgium! Why? They have one of the best goalkeepers in the world in Thibaut Courtois, who helped lead Atlético Madrid to a shock Spanish title this year and a runner-up finish in the Champions League. The team also has several stars from the English league, including Manchester City defender Vincent Kompany, Chelsea striker Eden Hazard, and Everton's Romelu Lukaku, who has been straining to recover from an ankle injury in recent weeks. Russia, Algeria, and Korea all have a shot at finishing second, and whoever emerges will be easy pickings in the tournament's knockout stage
Historical context: Thanks to this weak group, Belgium could easily earn their best World Cup finish in years. The team has only gone further than the second round once, reaching the semifinals in 1986, and hasn't even qualified for the World Cup since the 2002 tournament held in Japan and South Korea.* In that tournament, South Korea made it all the way to the semifinals thanks in large part to the horrible refereeing of Byron Moreno. The Ecuadorian official, considered the worst referee ever by Italians, has had a rough time since then, losing his job and becoming a heroin smuggler. Without home-field advantage and the help of a Moreno-like refereeing disaster, don't be surprised if this South Korean team doesn't make it out of the group stage.
Conversation starter: "Without Park Ji-sung, it's tough to see this South Korean team beating anybody except for Algeria."
Conversation stopper: "Without Landon Donovan around, the Algerians are guaranteed to win it all."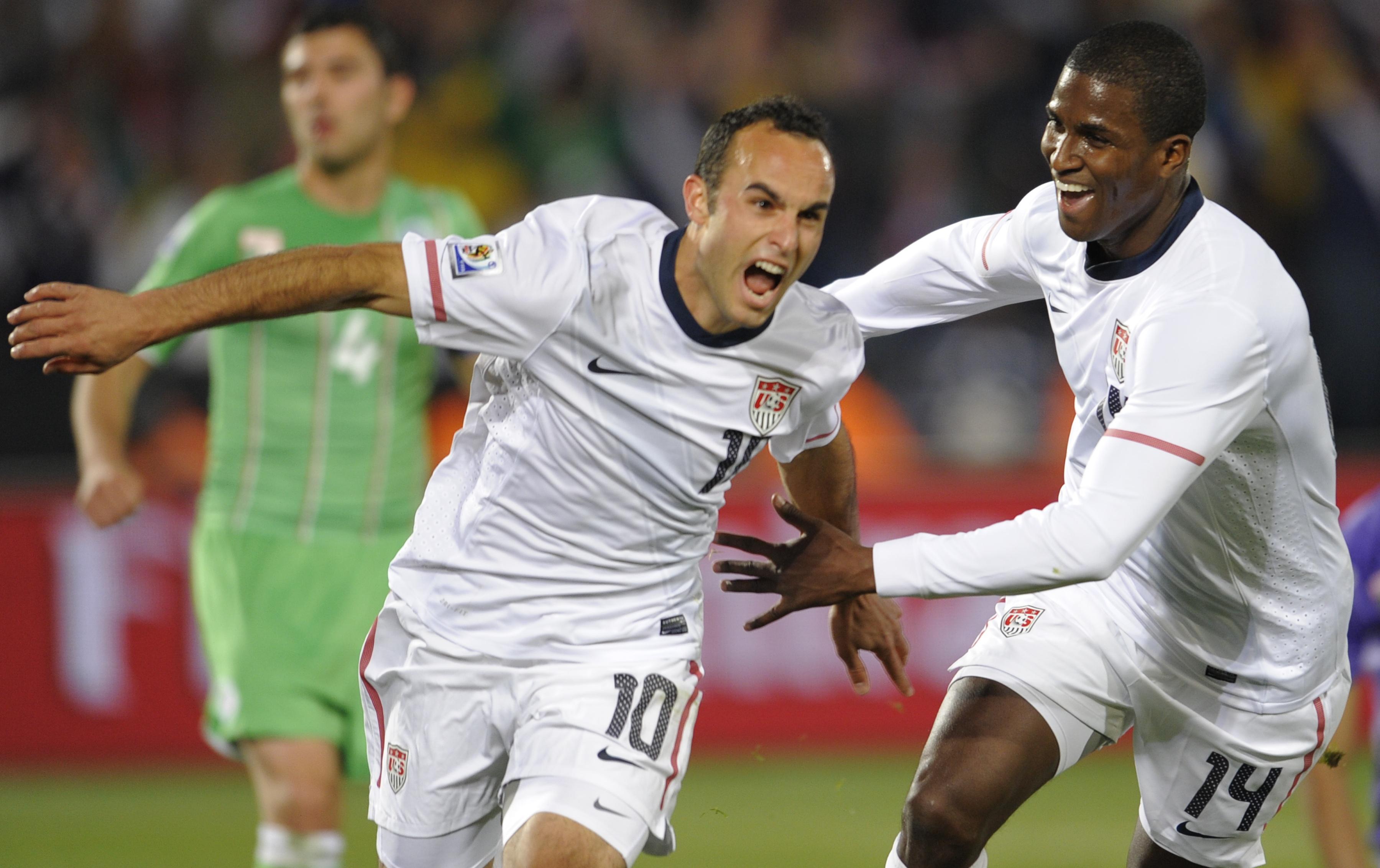 Read all of Slate's World Cup 2014 coverage.
*Correction, June 12, 2014: This post originally stated that Belgium had never made it out of the second round. They did once, in 1986.