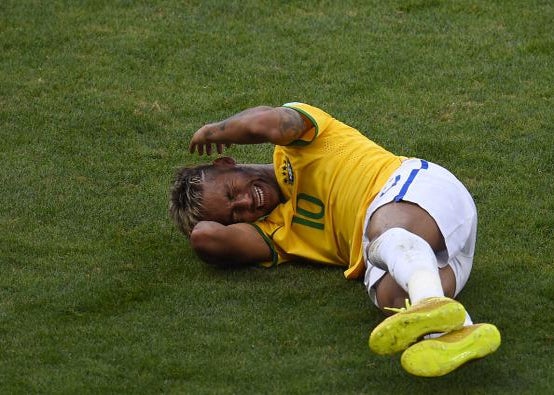 Brazil's Neymar has been the star of this World Cup for the host country, with four goals in the group stage alone. In Saturday's last 16 match against Chile he showed the other key component of his offensive repertoire: expert diving.
We score dive of the day on three categories: level of actual contact (1 if there's no contact at all, 10 for a huge collision), level of simulated contact (1 for a stoic response, 10 for acting like you've been shot), and dive duration.
Level of actual contact: 4
Level of simulated contact: 8
Dive duration: 70 seconds 
The Barcelona striker is lightly fouled by Chile's Arturo Vidal, who was playing for a loose ball, and Neymar flings himself in the air. He crash lands on his skull and appears to genuinely hurt his head, but the whole incident was his own fault. Let that be a lesson to all you divers out there: It can be dangerous business.
---