Barry Underwood's work draws inspiration from his background in theater, his interests in art history, and the ecological and social history of specific environments. He has also been fortunate to spend a significant amount of time at artist residencies where he has created photographs of landscapes lit by both natural and artificial light, some of which are part of his series "Scenes," currently on view at Sous Les Etoiles Gallery in New York.
Underwood said that although he began sketching ideas and shooting images for "Scenes" as early as 2002, it was during a residency at the Banff Center of the Arts in Alberta, Canada, in 2007 when the series really began to take shape. While there, he was immersed in the landscape of Banff National Park and became better educated about environmental issues. That education, combined with the natural landscapes and his cinematic sensibility, blend to create images that "are both surreal and familiar."
After Banff, Underwood spent time at other residencies in California and Utah including time near the Bonneville Salt Flats and in desert climates. He said that the landscapes provide a means of storytelling including the "ideas of the sublime nature, humankind's power over nature, and nature's power over humans."
"My attempt is to portray environmental issues that are not delivered in a heavy-handed way," he said. "Rather in a way that draws attention in a pleasing way, then, if contemplated, could unfold a message of dissidence or a natural discord."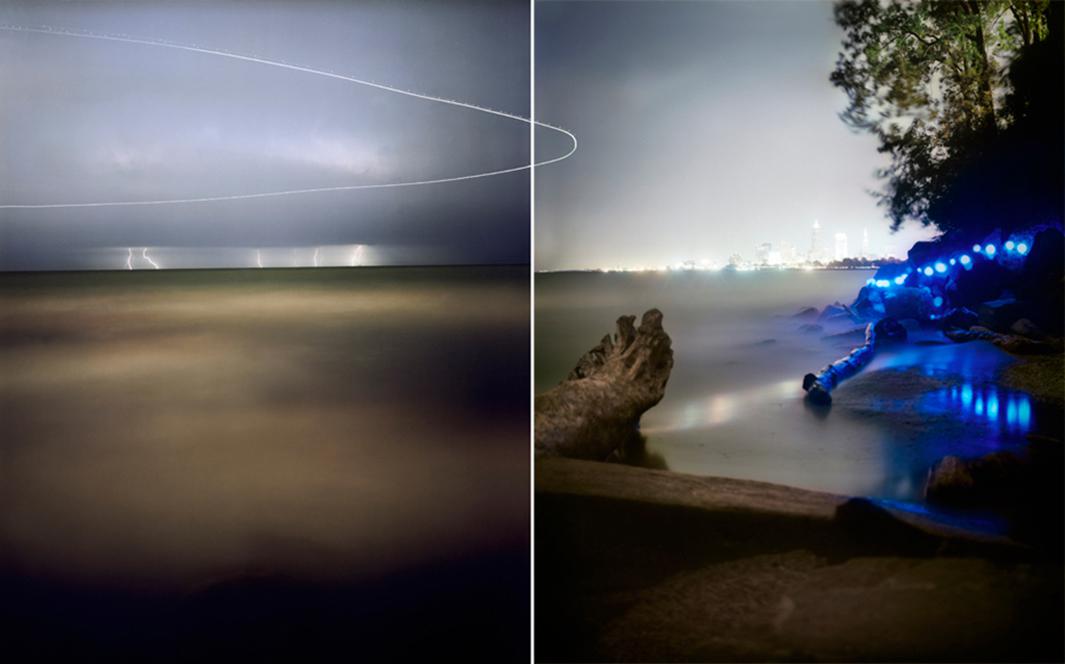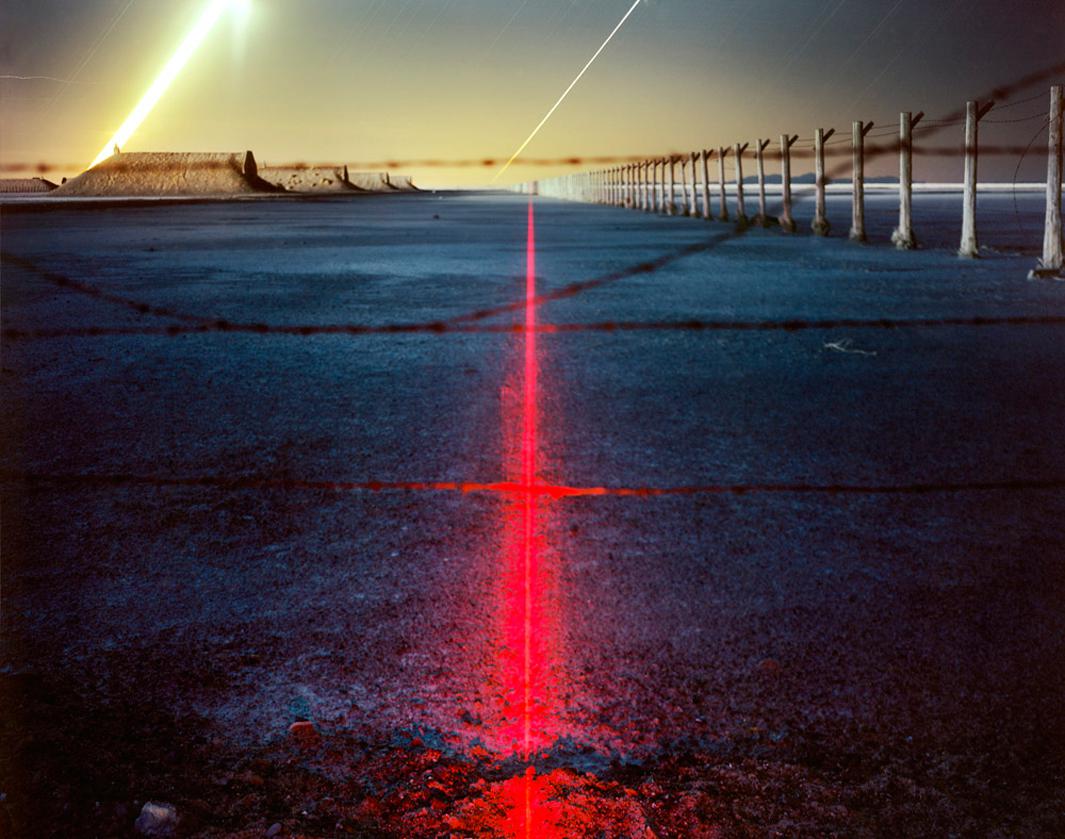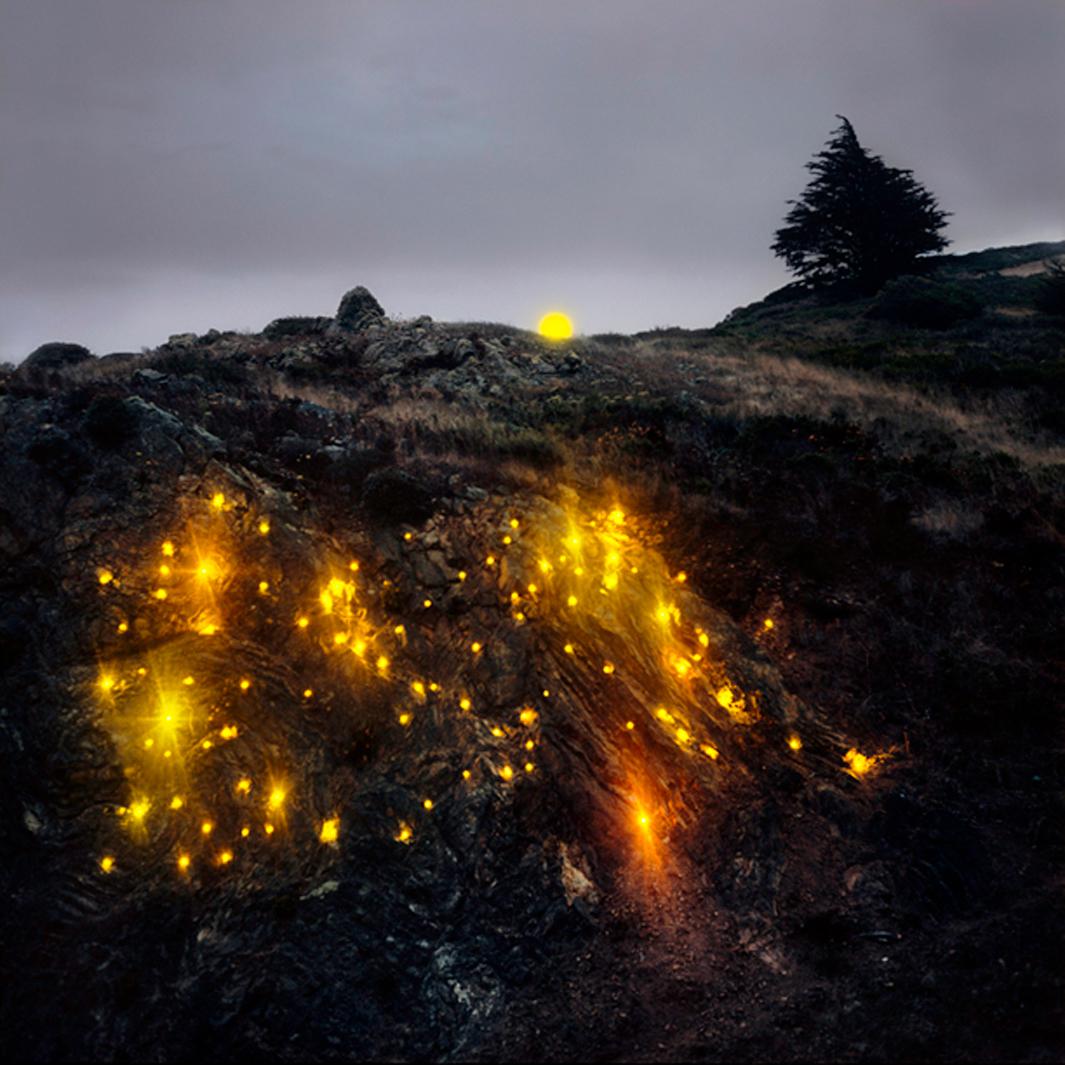 Each image starts with a drawing, sometimes inspired by an environment, other times he has to seek out an appropriate location based on his ideas. From there, Underwood creates an installation, often composed of materials including glow sticks and LED lights and then shoots film, exposed for 15 minutes to six hours, depending on weather, light, and his vision for the final image. He said the process of exposing the film is often the most memorable of the work, a quiet time where he sometimes takes a nap, other times he sits with friends who have helped him. While the images are controlled, he also wanted to add an unknown, human element to them, such as a campfire in the distance or the lights from a passing car.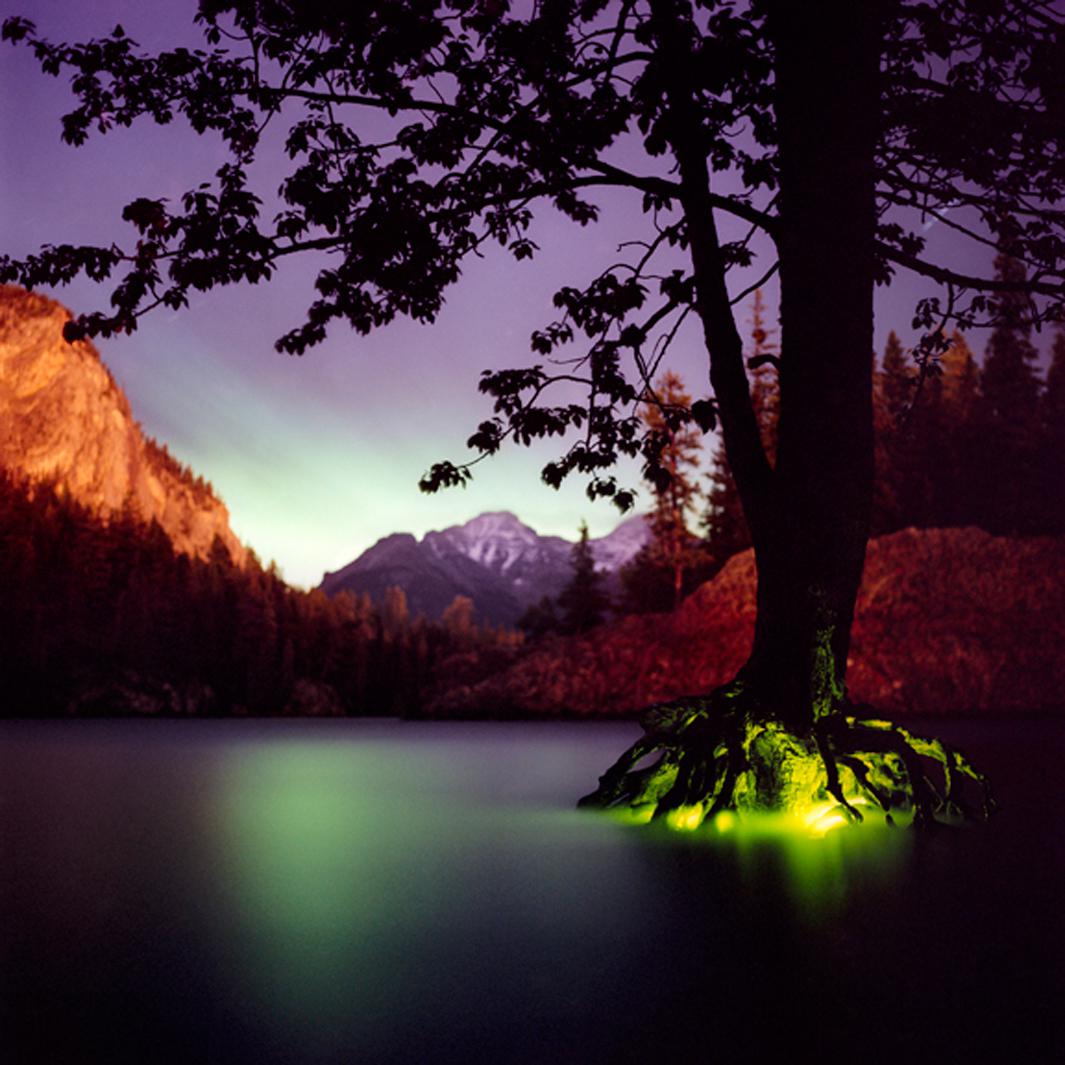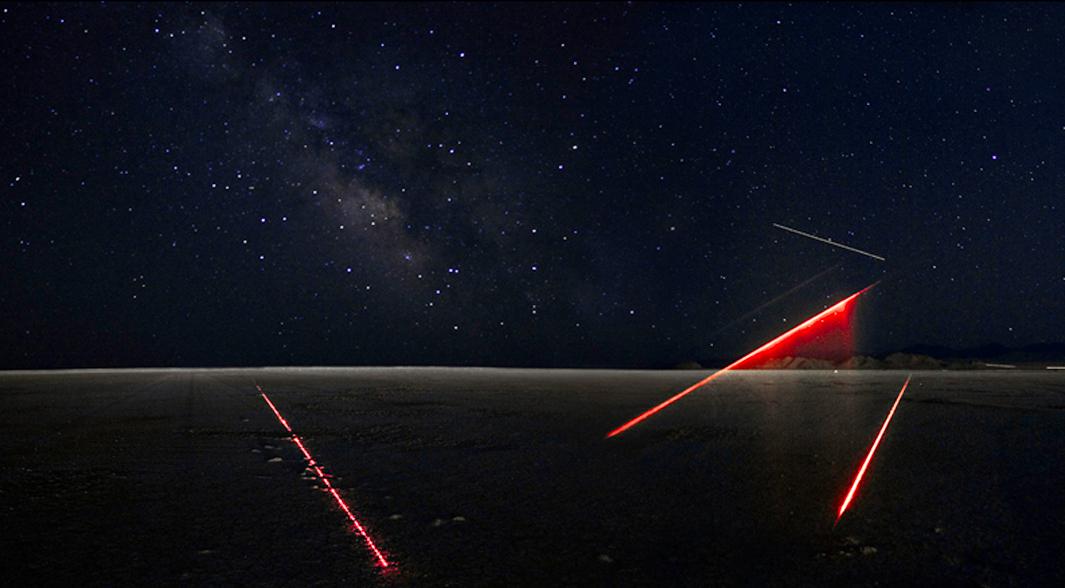 "When I get my film back, I am always surprised by something; the wind blew the grass into a blur, someone bumped into the rigging causing a slight shift in the composition," he said. "Sometimes these things work out, sometimes they don't sometimes I get especially lucky."
Underwood encourages viewers to take time to study the images, noting that he often chooses location where a natural discord might have taken place, such as a rockslide, a fallen tree or some erosion.
 "Art is a language," Underwood said. "The role of art is to evoke and communicate an idea—pursaude, provoke, inform—otherwise it is just decoration."
"Scenes" will be on view at Sous Les Etoiles Gallery in New York through July 12.