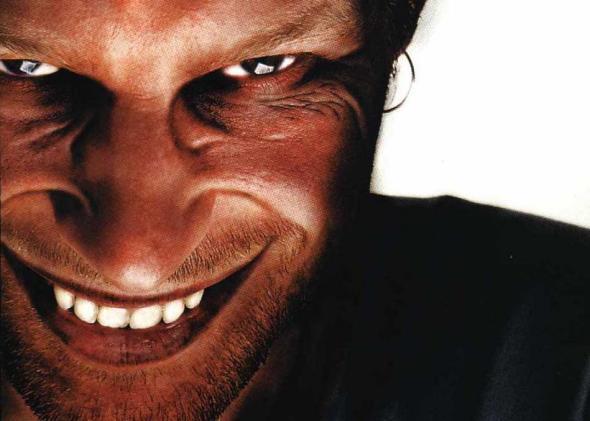 It's been more than a decade since we last heard an album from Aphex Twin, the highly influential electronic music project of producer and musician Richard D. James. But now you can hear the unreleased Caustic Window for the first time, two decades after it was recorded.
The path Caustic Window has followed to the surface—with James' approval—has been a long and winding one. Back in April, Fact magazine noticed that an apparent test pressing of the album had gone up for sale on music collector site Discogs. As Stereogum explains, the electronic music fan forum We Are the Music Makers then hatched a deal with James and his label to bring the 70-minute album to the public, via Kickstarter. After the Kickstarter was funded to the tune of $67,424, backers received a digital copy of the album, a version of which has now found its way to YouTube.
According to Spin, the reasons for scrapping Caustic Window in the first place "have never been made entirely clear," and you may find that long-ago decision more baffling as you listen to it: The album, though eclectic, sounds much like James' other work from the early and mid-'90s, his most productive period. The one available physical copy of the double LP is now being auctioned off on eBay, according to Stereogum, with proceeds going to James and a charity yet to be named. But happily, even if you don't have a few thousand dollars lying around, you can still listen to it in full via the player above.
---