With less than a month to go before the World Cup kicks off, it's time to get acquainted with who's going to Brazil. For the next several weeks, Harrison Stark will tell you everything you need to know about all 32 countries, looking at how their rosters stack up and what role soccer plays in each nation's culture and politics. The previews will run in reverse order of the countries' chances of winning the World Cup. Team No. 26: the United States of America. [Correction, May 30: This post originally stated that these previews were running in reverse order of the countries' predicted finish at the World Cup. They are running in reverse order of the countries' chances of winning the World Cup.]

Is the USA going backward or forward in soccer? One researcher recently discovered that 30 percent of American households include someone who played soccer. More than 24 million Americans tuned in for the 2010 World Cup final, significantly more than the 16.9 million who watched in 2006, which was a whole lot more than watched in 2002. And Americans, ever fond of their screens, are playing EA Sports' FIFA video games more than ever before.
But the global game has still got its enemies here. "Americans have repeatedly and wisely rejected Osama bin Laden's favorite game as a spectator sport," wrote a Washington Post columnist (with tongue a bit in cheek) ahead of the 2002 World Cup.
The reasons for soccer's historic lack of popularity in the United States are complex, but mostly cultural. Some have suggested that Americans, a nation of entrepreneurs and inventors, are wedded to sports we created (and therefore tend to dominate). With its cosmopolitan following and international appeal, many also see soccer as unpalatable to the "red-blooded American," especially when compared to the holy trinity of baseball, basketball, and football.
But there's more to it than that. Cenk Uygur explained his theory in the Huffington Post:
America is based on a just and efficient meritocracy that thrives on measured competition. That's why soccer has never really quite caught on here. They play a whole game and often the only score is a single goal awarded based on a flop in the penalty area. Americans would never stand for it. It reeks of random injustice and unearned glory.
Dave Eggers has said something similar. "American sports are, for better or worse, built upon transparency, or the appearance of transparency," he once wrote, and the decisions of soccer referees can appear arbitrary to a nation of individuals who pride themselves on (the idea at least) of accountability and the rule of law.
Given the nation's ambivalence to soccer, it's unsurprising that the United States' performance in international tournaments has been inconsistent. In 2002, the U.S. men's national team seemed on the verge of prominence when it beat giants Portugal and rivals Mexico before narrowly losing to Germany 1–0 in a game in which it outplayed the eventual finalists. But then the U.S. regressed. In 2006, the Americans went home after the first round, failing to win a single game in what was admittedly the "Group of Death." Similarly, a decent performance at the 2010 World Cup, where the U.S. got out of its group before losing to Ghana in extra time, was followed by a collapse in the 2011 regional Gold Cup, where the Stars and Stripes blew a two-goal lead in the final to lose to old nemesis Mexico. More recently, the United States made it through an up-and-down qualifying cycle but rallied to win the 2013 Gold Cup, albeit on home soil.
If American soccer seems perpetually stuck, that's partly because the U.S. has struggled to define a style on the field. True to stereotype, Team USA plays a sweaty, physical game. And although the U.S. team likes to think of itself as the perpetual underdogs, embodying America's "never say die" spirit, the reality is that the USA's frequent late comebacks are likely the result of superior American sports science: Our players are simply in better shape than others. We're a team defined by our physical conditioning … and that's about it.
It doesn't help that the tactical discourse in the United States is woefully poor. Whereas other nations feature pundits that debate strategic nuances in minute detail, analysts here tend to focus on the mythic American values of hard work and discipline. If the U.S. goes out early, expect American TV commentators to explain that it's because "we didn't want it enough" or "didn't have enough heart." The more likely reality: Tactically, we're a decade and a half behind Europe.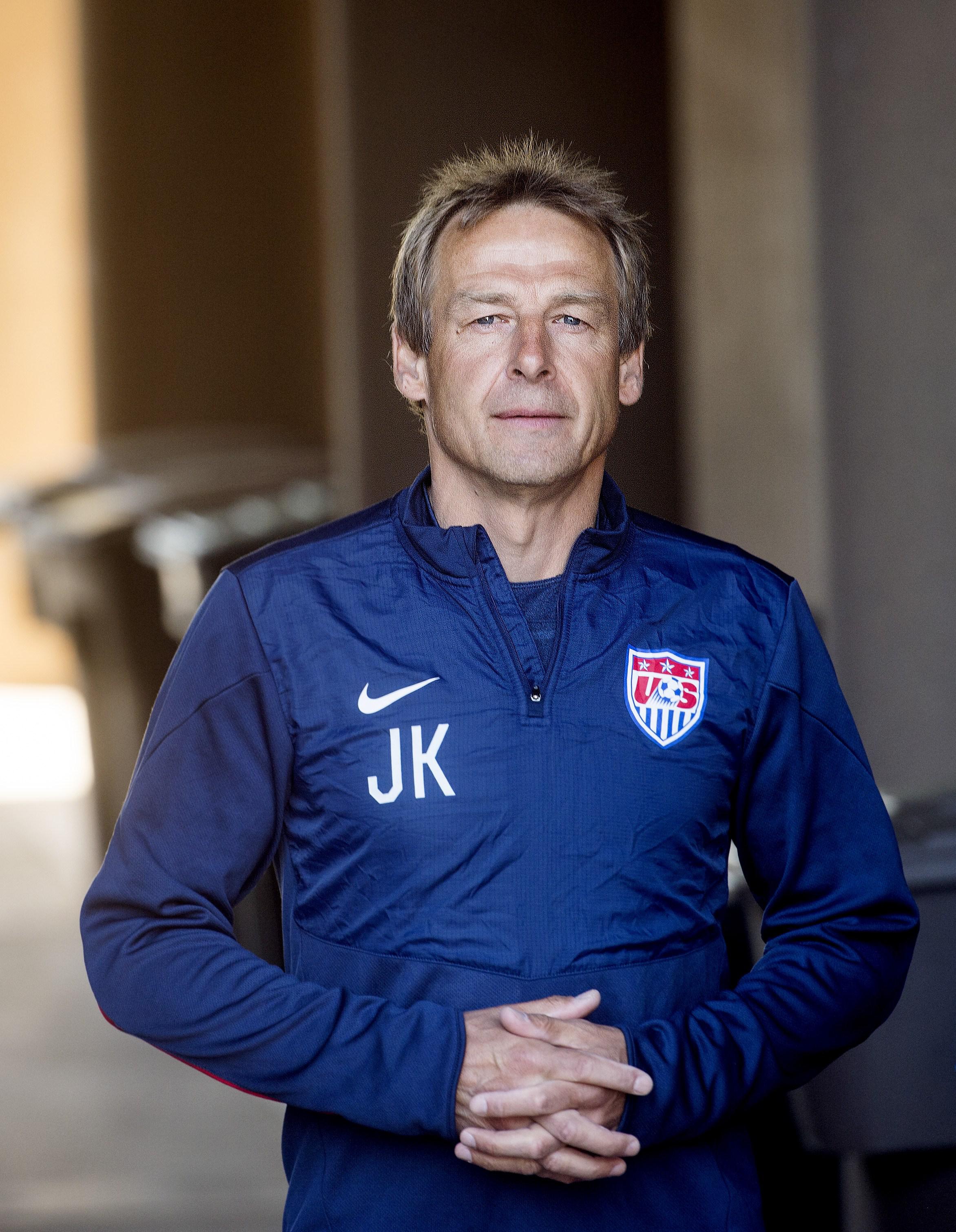 Or at least we were. After that humiliating loss to Mexico in the 2011 Gold Cup final, the national team parted ways with former coach Bob Bradley, replacing him with the first foreign coach in almost two decades, Germany's Jürgen Klinsmann. Klinsmann, a California resident and former coach of the German national team, was brought in to revamp U.S. soccer from top to bottom, similar to the way Germany had restructured its national soccer setup the decade before. (It's now "the best in Europe," as the New Statesman wrote last spring).
The problem is it may not be working. Simply put, Klinsmann is a somewhat un-Germanic German manager, more of a motivational life-coach than a soccer tactician. "Tactical things were neglected," Germany captain Philipp Lahm wrote of his experience with Klinsmann at the club Bayern Munich. "The players had to get together before [games] to discuss how we wanted to play." Clint Dempsey, the current U.S. captain, told Sports Illustrated how Klinsmann makes the U.S. players take IQ tests, practice yoga, and listen to inspirational recordings. In a dark period during World Cup qualification, Brian Straus published a piece in the Sporting News that featured anonymous griping from national team players. One player complained they were "overtrained and undercoached," while another said that Klinsmann's training routines were "manic" and he "coaches based on feeling." While that could just be fringe players spouting sour grapes, those criticisms are consistent with Klinsman's image in Germany, where many believe that his relative success with the German national team was mostly due to then-assistant coach Jogi Löw.
To Klinsmann's credit, he has expanded the pool of players available to the U.S. Until March, his assistant coach was Martín Vásquez, a former player who represented both the USA and Mexico, and who is fluent in Spanish. Klinsmann has also called up many German players of American descent. But there have been tensions. "[The Germans] stay to themselves," an American-raised player told Straus, "I don't know if they don't care." Another player echoed him: "It's like they're here and they enjoy it, but they don't care as much as you should to play for the national team." Cliques are inevitable, but Klinsmann must be concerned about team chemistry in Brazil, especially with five German-American players in the final 23. And while he secured qualification with his credibility intact, Klinsmann's judgment was further called into question when he passed over Landon Donovan, the USMNT's all-time top scorer and assister, for inclusion on the World Cup squad.
It's clear, then, that the U.S. is still an adolescent soccer team for an adolescent nation. Is American soccer moving in the right direction? Almost certainly. And given a different, more favorable draw, the U.S. national team could have made a run in Brazil. But in a torturous group against Germany, Ghana, and Portugal, they'll most likely outhustle, outjump, and outsweat their opponents—and get eliminated in the first round.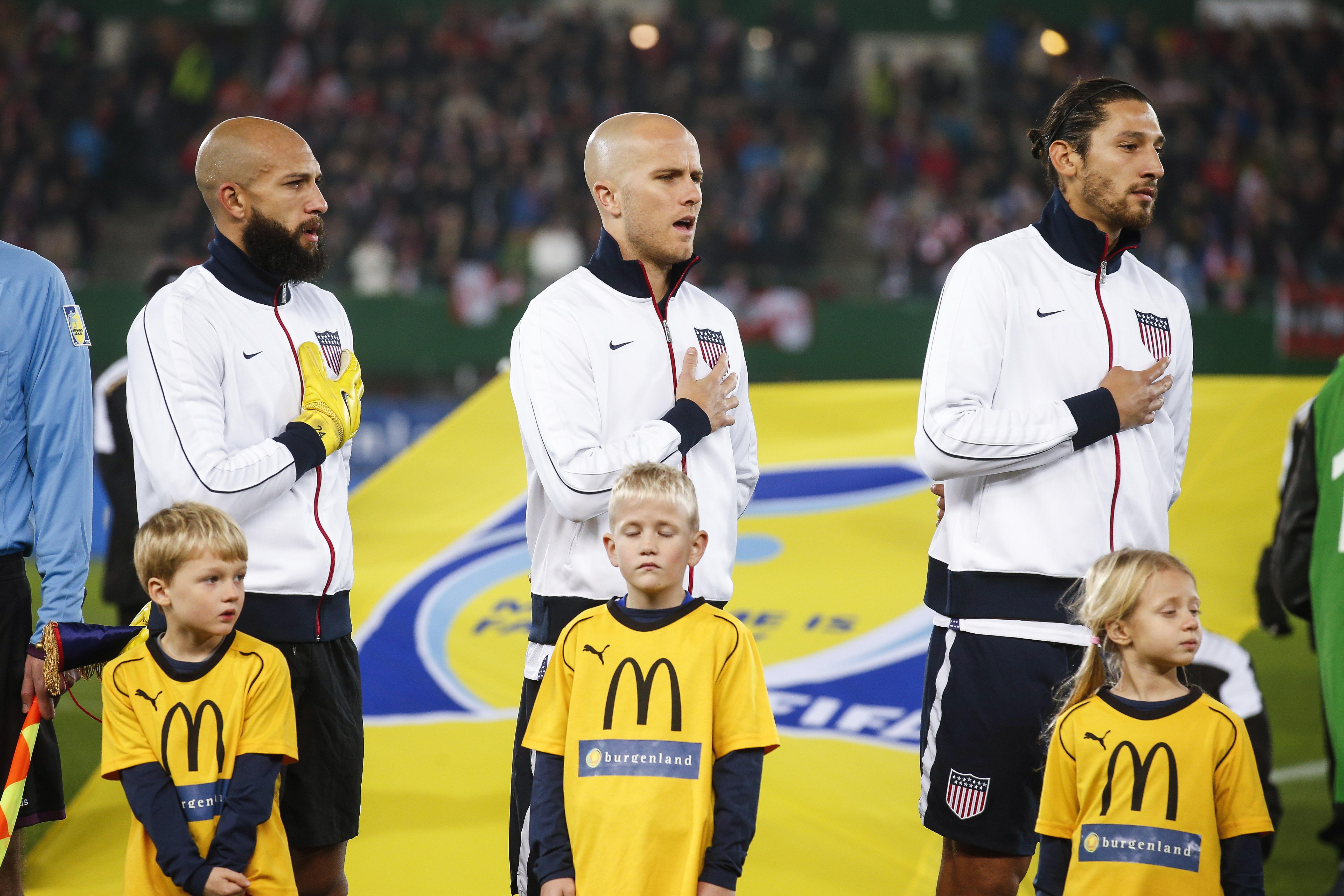 Match Schedule: The USA is in Group G, the most diabolical "Group of Death" in recent World Cup memory. On June 16, the Stars and Stripes play Ghana in Natal, in a rematch of the game that sent the U.S. out in 2010. If the USA is to advance, they will have to win this time. Then the USA travels to the Amazon to play Portugal on June 22. This will be the biggest test yet of Klinsmann's tactical know-how. In the heat, there's a chance the well-conditioned Americans can shackle Cristiano Ronaldo and company, but it'll be a big ask. The hope is that by the time the U.S. squares off against Germany on June 26 in Pernambucano, the Germans will be through and will play a second-string team (it will be an emotional day for Klinsmann regardless). But that's three brutal games, and a whole lot of traveling. The team will be wiped even if it advances.
How They Line Up: Usually in a 4-4-1-1 or 4-2-3-1, with lots of width, lots of energy, and not a lot of discipline.
Key Players: Due to the media's obsession with finding the next big American talent, it's easy to forget the star of this team. Keeper Tim Howard (Everton) has been the rock of the U.S. national team for more than a decade now, and he'll keep the USA alive against the likes of Germany and Ghana. The rest of the defense is mediocre or relatively green on the international scene: Stoke's Geoff Cameron and Omar Gonzalez (L.A. Galaxy) will not have fun marking Mario Götze and Cristiano Ronaldo.
Further up the field, there's more reason for optimism. Michael Bradley has been a revelation since his father was fired as coach (no Freud jokes, please), but his transfer to Toronto FC in January raised questions about his preparation for the Cup. Clint Dempsey (Seattle Sounders), too, has seen his performances drop since his transfer to the MLS, though he has had a run of good form lately. But without Donovan, it's tough to know where that extra creative spark will come from.
Up top, Sunderland's Jozy Altidore was immense in qualification, finally looking like the player many had predicted he'd become. The problem is that he's had a terrible season at Sunderland, so the worry is that he'll be short on confidence in Brazil. Backup forward Julian Green (Bayern Munich reserve team) has made headlines since he swapped allegiances to play for the USA, but he's short on match practice and looked out of his depth in his debut. Good thing there's …
Rising Star: Aron Jóhannsson (AZ), who opted for the USA over the country where he grew up, Iceland. Fast, direct, and tricky, he can offer a different option for the USA in midfield or up front. And, unlike just about everyone else, he's been banging in goals for his club team.
Previous entries: Australia, Iran, Costa Rica, Honduras, Algeria, Cameroon
Want more World Cup previews like this? You can read all of Harrison Stark's country-by-country guides by purchasing the e-book The Global(ized) Game: A Geopolitical Guide to the 2014 World Cup for $3.99.
Some of this material has been adapted from World Cup 2010: The Indispensable Guide to Soccer and Geopolitics by Harrison Stark and Steven D. Stark.