With two weeks to go before the World Cup, it's time to get acquainted with who's going to Brazil. Slate's team-by-team previews will run in reverse order of the countries' chances of winning the World Cup. Team No. 19: Switzerland. [Correction, May 30: This post originally stated that these previews were running in reverse order of the countries' predicted finish at the World Cup. They are running in reverse order of the countries' chances of winning the World Cup.]
To manipulate a certain Oscar Wilde quote about sex: Everything in the world is about soccer except soccer. Nowhere is this truer than in Switzerland, where this World Cup team has become a conduit for debates about immigration, the role of the European Union, and the limits of national identity. It's easy to forget that somewhere in there is a football team that has a decent chance to perform well in Brazil.
Historically, with a few exceptions, a neutral fan would only watch the Swiss if armed with a heavy dose of NoDoz. The Swiss are widely credited with playing one of the most boring games of all time, a 0–0 extra-time draw with Ukraine in 2006 that Simon Kuper rightly described as "the nadir of 10,000 years of human civilization" (mercifully for viewers, the Swiss lost on penalties). But for a team that no one seems to rate, it's impressive that Switzerland is travelling to its third consecutive World Cup—sneaking in (again) without anyone really noticing.
Switzerland had the luck of the European draw, waltzing through qualification by beating out Iceland, Slovenia, Norway, Albania, and Cyprus. And to its credit, I suppose, Switzerland has figured out how to game FIFA's ranking system. By maximizing the percentage of competitive games it played in a year (which count for more than friendlies in FIFA's rankings system), Switzerland ensured that it climbed the world rankings tote board. The Swiss will enter the tournament ranked eighth in the world, ahead of Italy, Holland, and France. That means that Switzerland ended up as a seeded team at the World Cup draw, receiving preferential placement along with teams like Brazil, Argentina, and Spain. For a team of Switzerland's meager pedigree, it's a coup.
All of that should have the Swiss media talking about the nation's chances in Brazil. Instead, the team has become the focal point for a sometimes-vitriolic debate about immigration and Swiss identity following the passage of a referendum earlier this year that placed prohibitive quotas on immigrants from around Europe. This isn't the first controversial referendum in Switzerland, where a system of direct democracy allows constitutional changes to pass with relative ease.
Many commentators see the successful referendum as a marker of Switzerland's strained relationship with the EU rather than an indicator of xenophobia. Either way, Switzerland's voters clearly did not think of the consequences on the country's football team. Switzerland owes its recent soccer successes primarily to a multicultural group of first- and second-generation immigrants from Kosovo, Côte d'Ivoire, Macedonia, and elsewhere. A satirical photo of a new "Swiss" team went viral on the Internet. It showed just three players.
Though the team is used to enjoying widespread support, the ban has players worried. "For a country like Switzerland that has so many different nationalities, of course it's a big deal," said defender Johan Djourou, who was born in Abidjan, Côte d'Ivoire. "Switzerland has a lot of values, and those values are from the people abroad. I think we should not forget that and try to keep society as it is now."
Will this anti-immigrant legislation be enough to throw off the team? It's impossible to say. But in an easier group, this could be Switzerland's best chance yet at World Cup glory. In a few weeks, those headlines could be about soccer after all.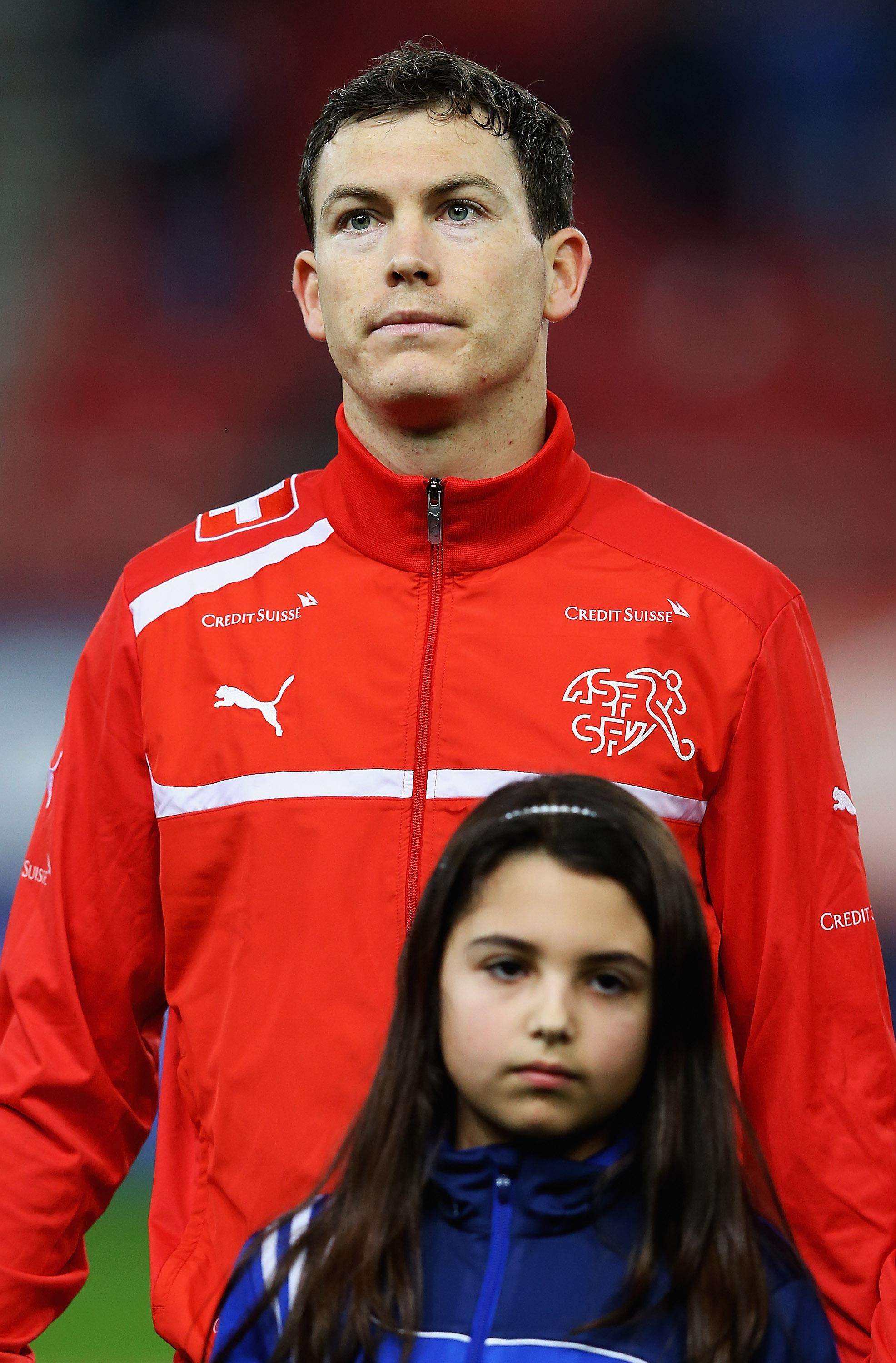 Match Schedule: Switzerland is in Group E. First up, on June 15, is Ecuador, whom the Swiss will need to beat if they want to advance. Next up, European neighbors France await on June 20 in what could be a tough game for Switzerland. They'll be more confident of taking a W against Honduras on June 25, despite drawing Honduras 0–0 at the last World Cup.
How They Line Up: 4-2-3-1, with the wingers cutting inside to make room for overlapping fullbacks.
Key Players: The man to watch is Stephan Lichtsteiner (Juventus), who will cover the entire right side of the field from right back. A wingback for his club, Lichtsteiner has established himself as one of the best in the world at his position. His crossing, in particular, is excellent.
In wide midfield, Xherdan Shaqiri (Bayern Munich) should be the main threat. A winger who likes to cut inside, Shaqiri is technically brilliant, tenacious, and bafflingly strong given his small stature. He hasn't been a starter at Bayern the past two seasons (turns out competing with Arjen Robben and Franck Ribéry is a little difficult), but he's always performed well for Switzerland. Napoli midfielders Gökhan Inler, Blerim Džemaili, and Valon Behrami are all in the squad too, and have the benefit of knowing each other's style from their tenure as club teammates.
The weak point could be the defense. Center backs have historically been Arsenal rejects Philippe Senderos (now Valencia) and Johan Djourou (Hamburg), who are by no means old but seem to be steadily regressing. Good thing there's …
Rising Star: Fabian Schär (FC Basel), who could provide some respite. The 22-year-old defender has been spectacular for his club this season, and has scored three goals in five appearances for the national side. Best of all? He's only recently become a full-time professional footballer, leaving his job as a banking intern. Probably a decent career move.
Previous entries: Australia, Iran, Costa Rica, Honduras, Algeria, Cameroon, USA, Greece, Croatia, Nigeria, Ecuador, Ghana, Russia
Want more World Cup previews like this? You can read all of Harrison Stark's country-by-country guides by purchasing the e-book The Global(ized) Game: A Geopolitical Guide to the 2014 World Cup for $3.99.
Some of this material has been adapted from World Cup 2010: The Indispensable Guide to Soccer and Geopolitics by Harrison Stark and Steven D. Stark.