For many non-religious Israelis, ultra-Orthodox Hasidic communities are part of the landscape of daily life, but remain in many ways foreign and unfamiliar. Pavel Wolberg had recently begun a career as a freelance photojournalist in 1999 when he happened upon a Hasidic wedding ceremony. Fascinated, he decided to immerse himself in a new world that thrived right in his own backyard. "I started to be interested in this world because it's really different from my world but it's actually just five minutes from my house," he said. "I see this community everyday."
Wolberg began dropping in on Hasidic events all over the country whenever he had the time. He liked capturing large events, but found it hard to find a good position among the big crowds. Photographing women in a conservative culture also proved a challenge. Wolberg quickly learned to navigate the various customs and rules, but found much of his access left to chance. "If they let you shoot, you shoot. If they don't want you, they just kick you out," he said. "That's the way you work with the Hasidic community. You never know if you can shoot or not."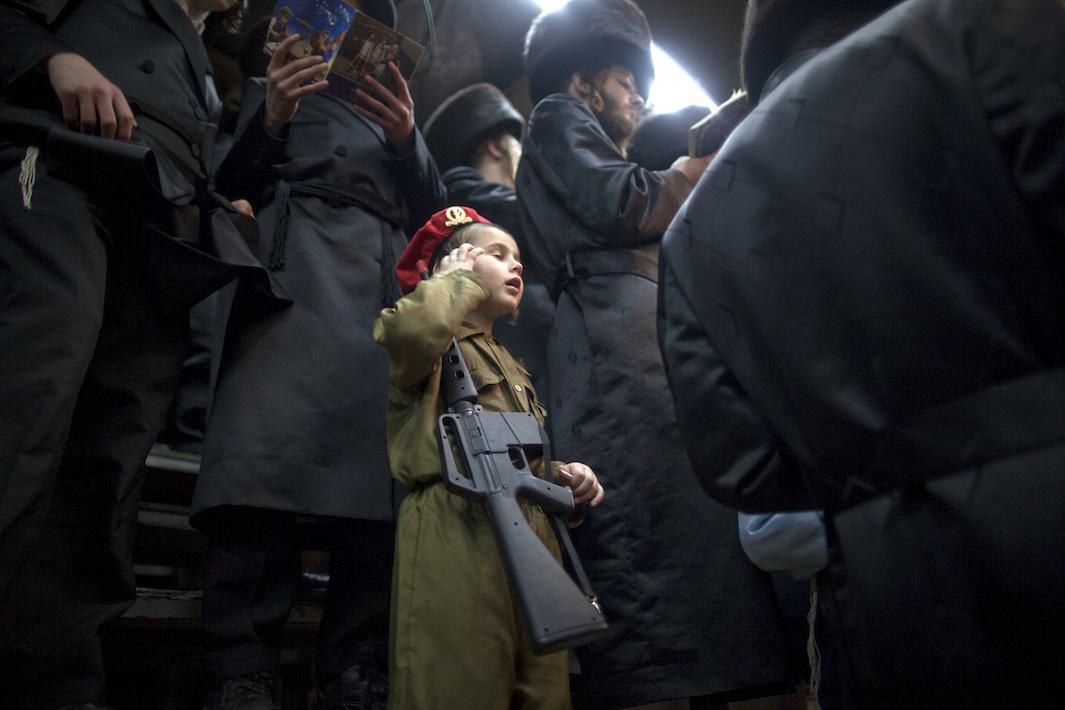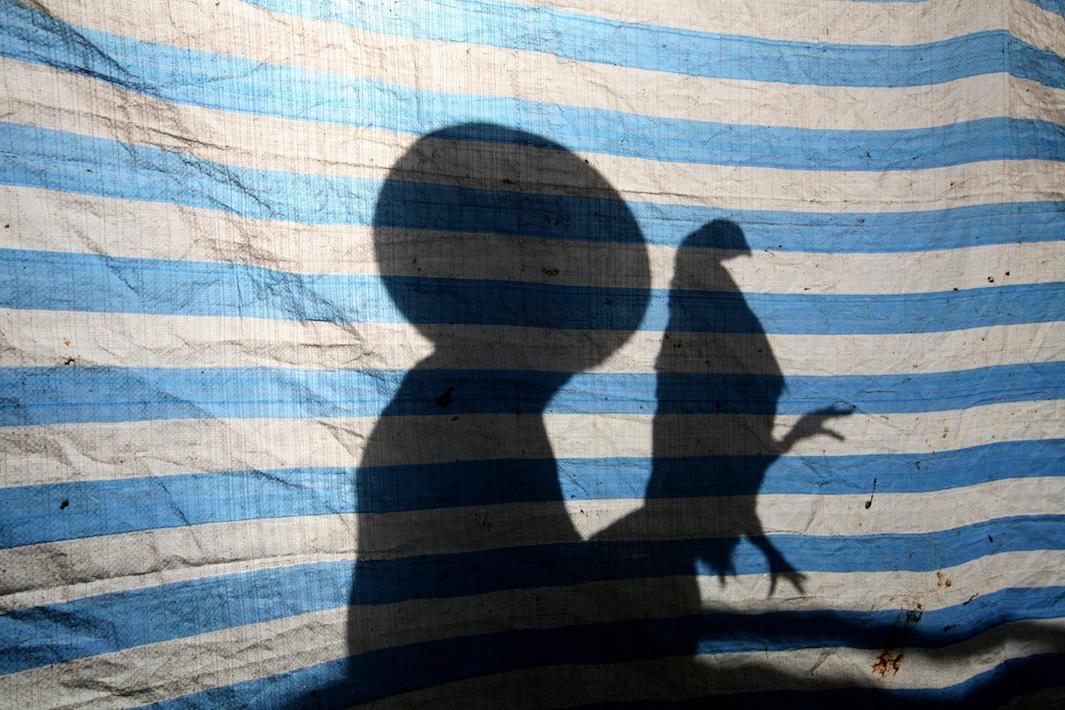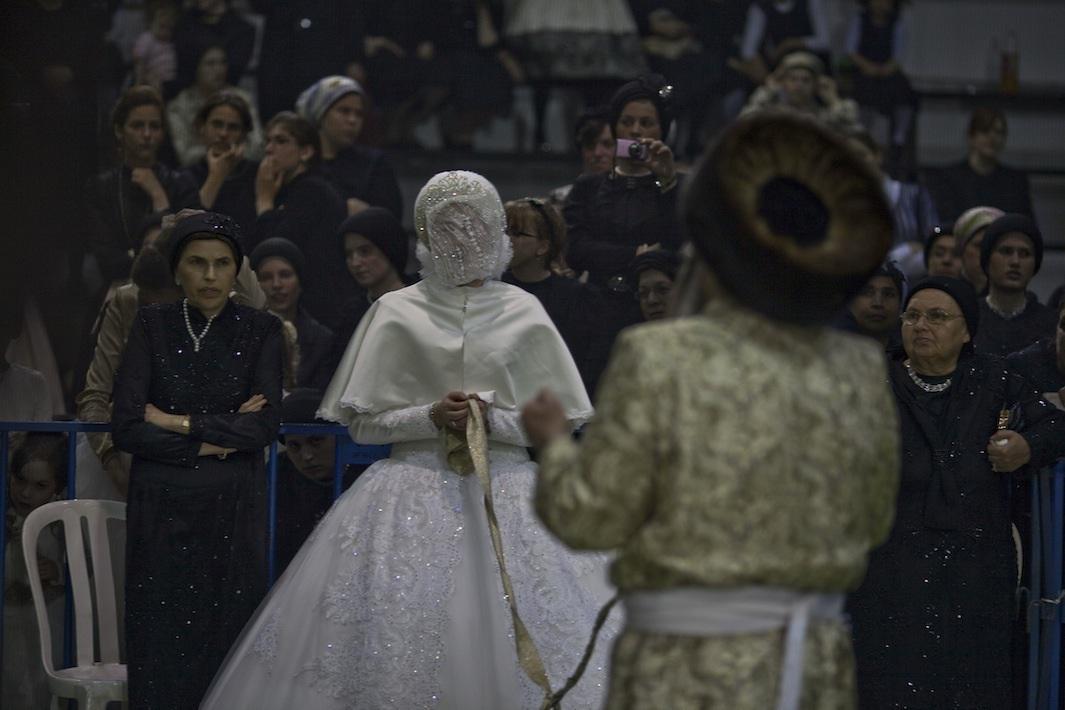 Particularly fascinating to Wolberg was the celebration of Purim, the Jewish holiday that is often observed by wearing festive masks and costumes. "I like to take pictures during Purim because the people are drunk and the energies are interesting. You can go to their homes and eat and drink and be with them. It's easier to speak with them. They accept you as you are with no problems."
Hasidism is a branch of Orthodox Judaism that began in Eastern Europe in the 1700s. Its communities have strictly maintained many of the old traditions, from ways dressing to philosophy. "In some ways, it looks like time has stopped. They do rituals and behave differently from the rest of the population. You and I can go in the street and nobody knows where we're from, but they're very different," he said.
Wolberg's maternal grandfather was a Hasidic Jew in Russia, but prior to starting his documentary project, the photographer didn't have many specific memories of interacting with Hasidic Jews in Israel. But as an adult, he has witnessed the tensions between religious and secular Jews in his country. His experiences with the Hasidic community have made him consider his neighbors in a new light. "I hope the photos will show that we are all human beings," he said. "Even people who are different are still people and still have feelings and interests."
Wolberg's photographs were recently on display in the George Eastman House exhibition, "A World Apart: Photographs of Hasidic Communities in Israel by Pavel Wolberg."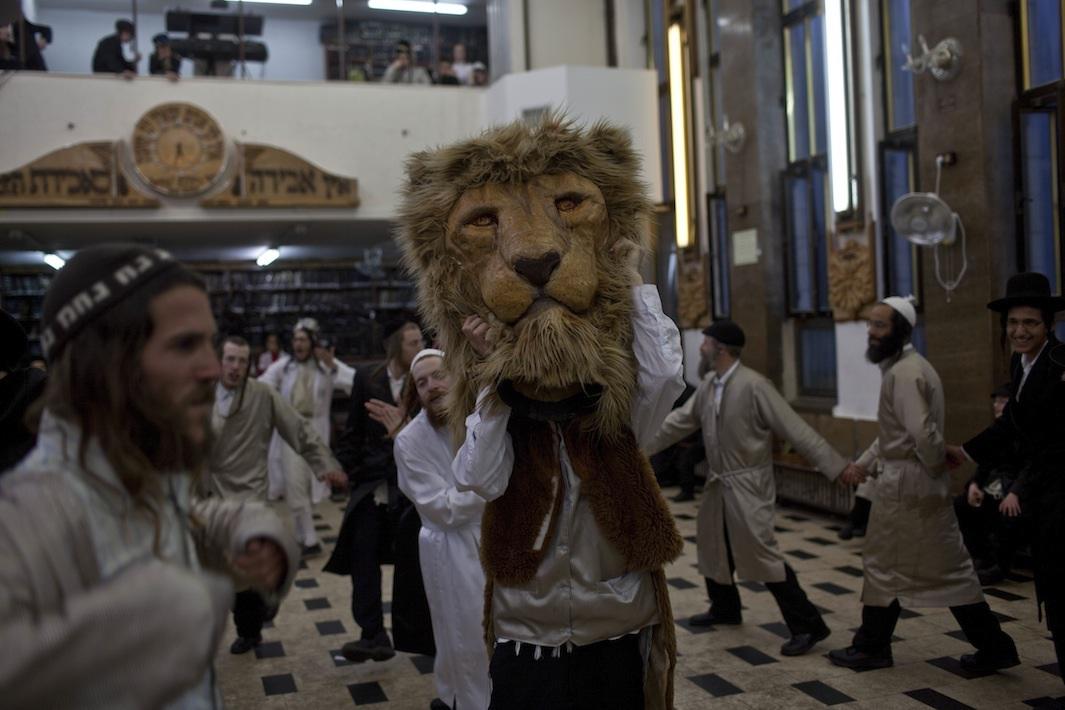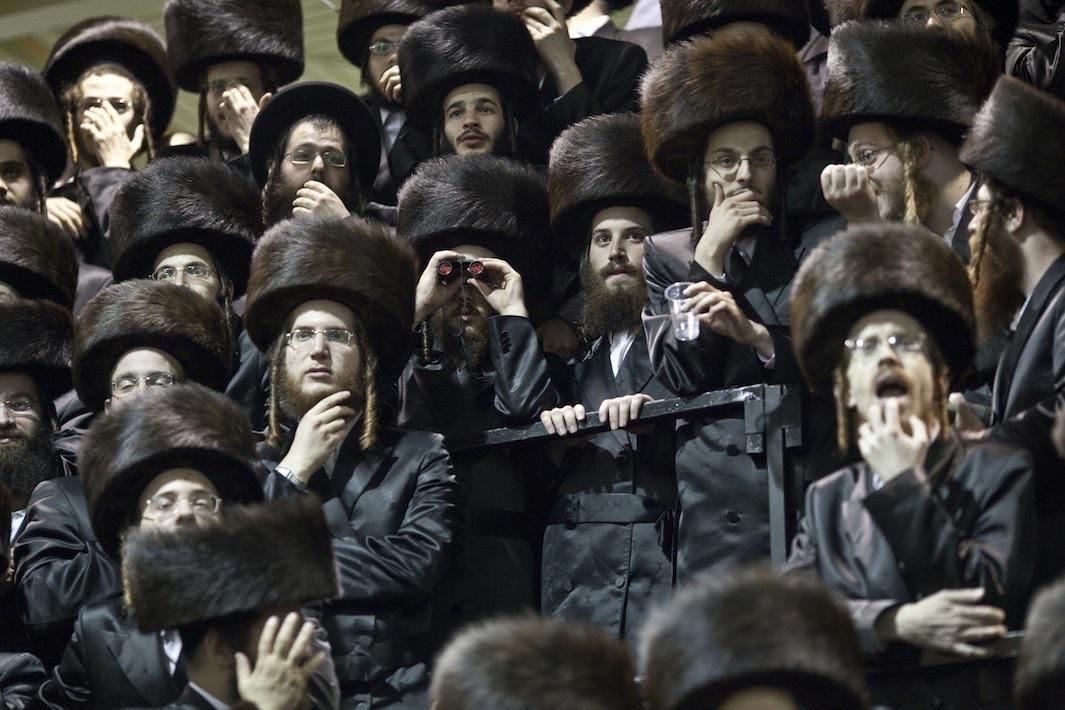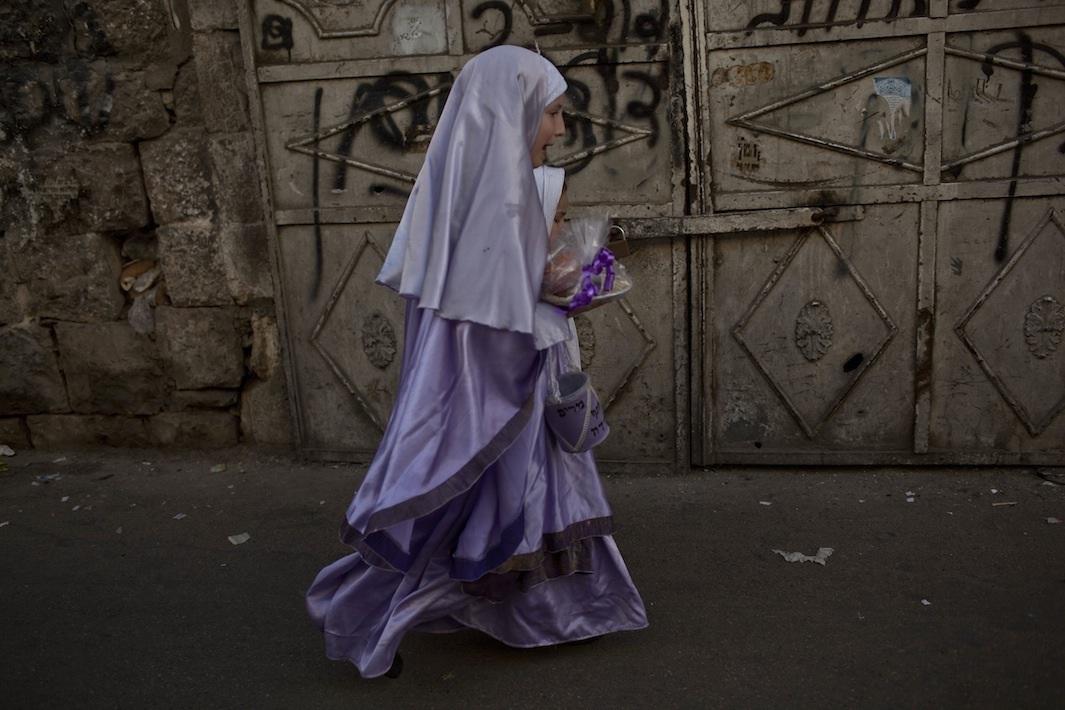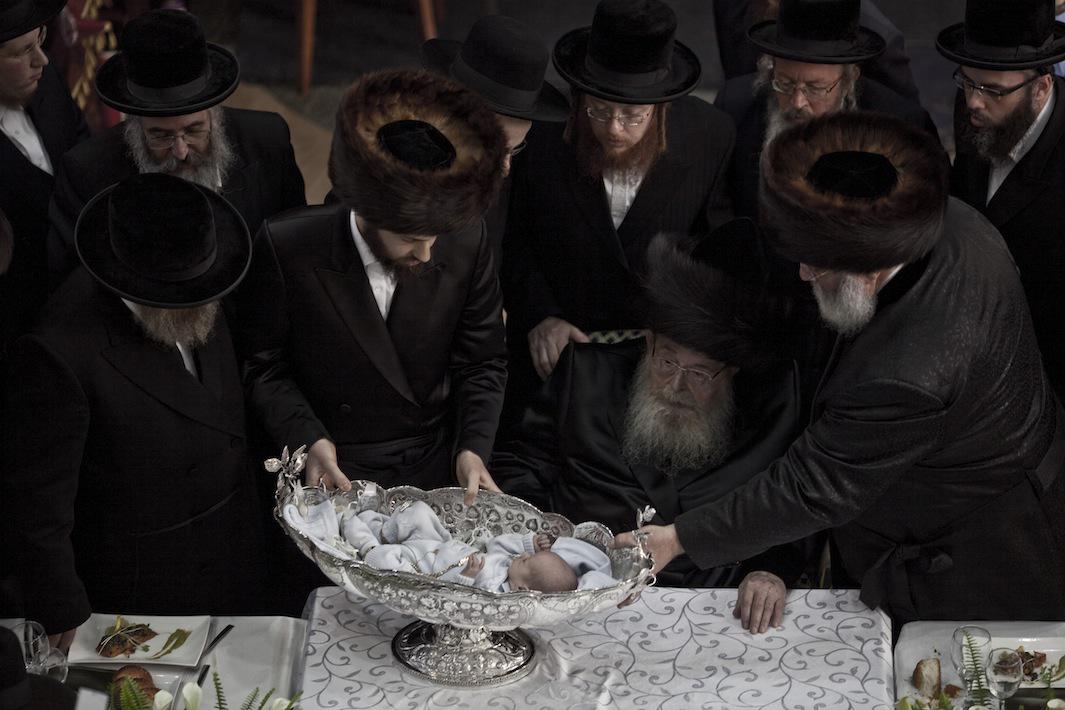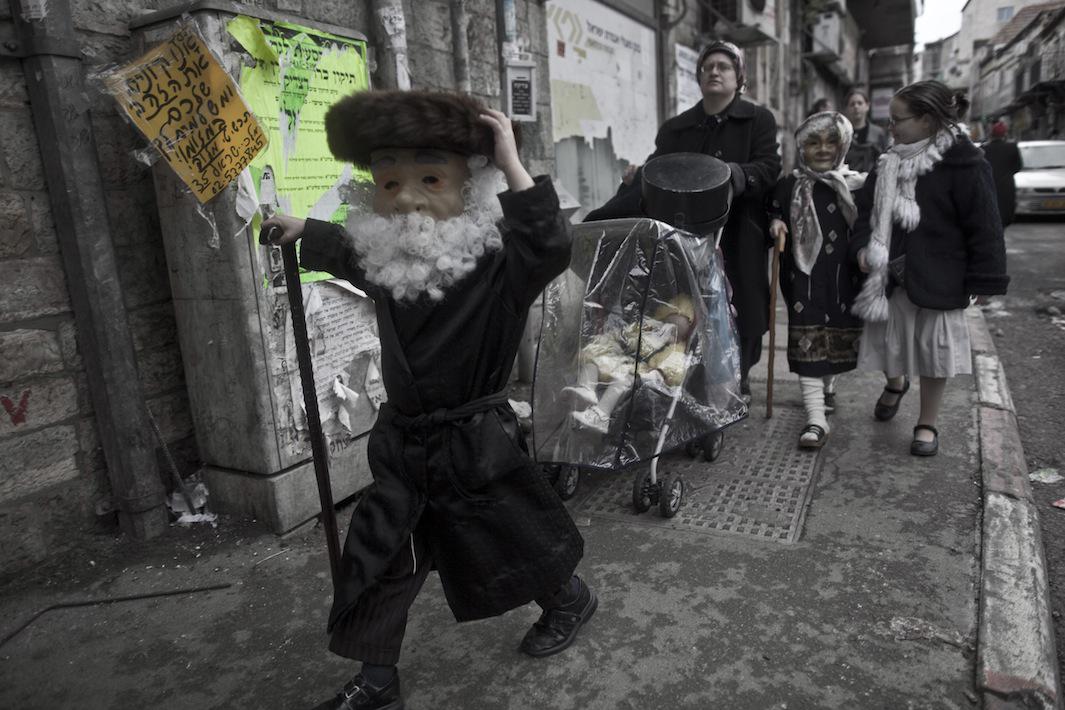 Correction, May 27, 2014: This post originally included a photo titled "Tel Aviv, HaUman 17 (Club Purim), 2009." that was not part of the exhibit. It has been removed.