With two weeks to go before the World Cup, it's time to get acquainted with who's going to Brazil. Slate's team-by-team previews will run in reverse order of the countries' chances of winning the World Cup. Team No. 17: Mexico. [Correction, May 30: This post originally stated that these previews were running in reverse order of the countries' predicted finish at the World Cup. They are running in reverse order of the countries' chances of winning the World Cup.]
If there's a link between a nation's soccer performance and its psyche, it's embodied by Mexico. Once North America's unassailable powerhouse, El Tri seems to be in the grips of a collective depression, caused in part by the emergence of the sport in its neighbor to the North. Of course, the history of Mexican-American relations is one mostly of sorrow for Mexico. Going back to the creation of Texas, the Mexican-American war in the 1840s, and on into the 20th century, the United States has often treated Mexico as a kind of third-rate neighbor, if not a colony.
But for a long time, Mexico was at least able to dominate the U.S. on the pitch—the Mexicans did not lose to the USA even once between 1937 and 1980. Recently, the Stars and Stripes have dominated the not-so-friendly rivalry, knocking El Tri out of the 2002 World Cup, beating their CONCACAF foe in friendlies, and going undefeated against the Mexicans in qualification matches last year.
Mexico is only at this World Cup because the USA beat Panama in the final game of CONCACAF qualifying, allowing El Tri to sneak into a playoff against New Zealand despite a miserable run of form. Mexican fans were happy to reach the World Cup—they destroyed the Kiwis in that playoff—but humiliated by the circumstances of their inclusion. "Centuries of historical antipathy congealed into a few minutes of football. Eighty years of soccer rivalry overturned in injury time," wrote the Guardian. Former Mexican president Felipe Calderón perhaps captured the ambivalence better, tweeting, "Playoff courtesy of the gringos."
In the same way that American literature has looked to baseball for evidence of our national character, Mexico has a tradition of seeing soccer as a metaphor. "Every World Cup team reflects its country's social model," Mexican writer and soccer analyst Juan Villoro told the New York Times. "When Spain won last time, it was about middle-class aspiration, a nation making it. France's victorious team before that [in 1998] reflected the multinational ideal it aspires to be. … And Mexico now, it's a combination of the nation that has been promised a lot, but the promises have not been fully fulfilled and there is a feeling like maybe they never will be. It is a very Mexican team in that regard."
The sense of unfulfilled potential is probably accurate. Given its rabid enthusiasm for the game and a population of more than 120 million, Mexico's team should be world-class, not second-class. The country has won a series of youth titles—including two under-17 World Cups and gold at the 2012 Olympics. And since hosting the World Cup in 1986, the team has qualified for every subsequent tournament and always advanced to the second round. (The exception was 1990, when Mexico was banned from participating after fielding over-age players in qualification for a FIFA youth tournament.)
But going farther is a problem. In Mexico, at the end of every tournament you're likely to hear: Jugamos como nunca, perdimos como siempre. "We played like never before, we lost like always."
One theory is that Mexico's style of play isn't best-suited to a knockout tournament. In an analysis during the 2006 World Cup, Germany's Der Spiegel called Mexico's game "cheerful, childlike" and perhaps unsuited to winning. "Players allow each other far more space in midfield, as though content to sit back and admire each other's artistry," the newspaper argued. "The style of play is more attractive and technically demanding than in Europe; more attack-minded, more intricate." Attractive, yes, but in a single elimination tournament, defense tends to dominate.
In Brazil, history is likely to repeat itself. With an easier group, and experience playing in the heat, Mexico has a good chance to advance to the knockout round. Once there, it is likely to be eliminated quickly by either Spain or the Netherlands. Jugamos como nunca, perdimos como siempre.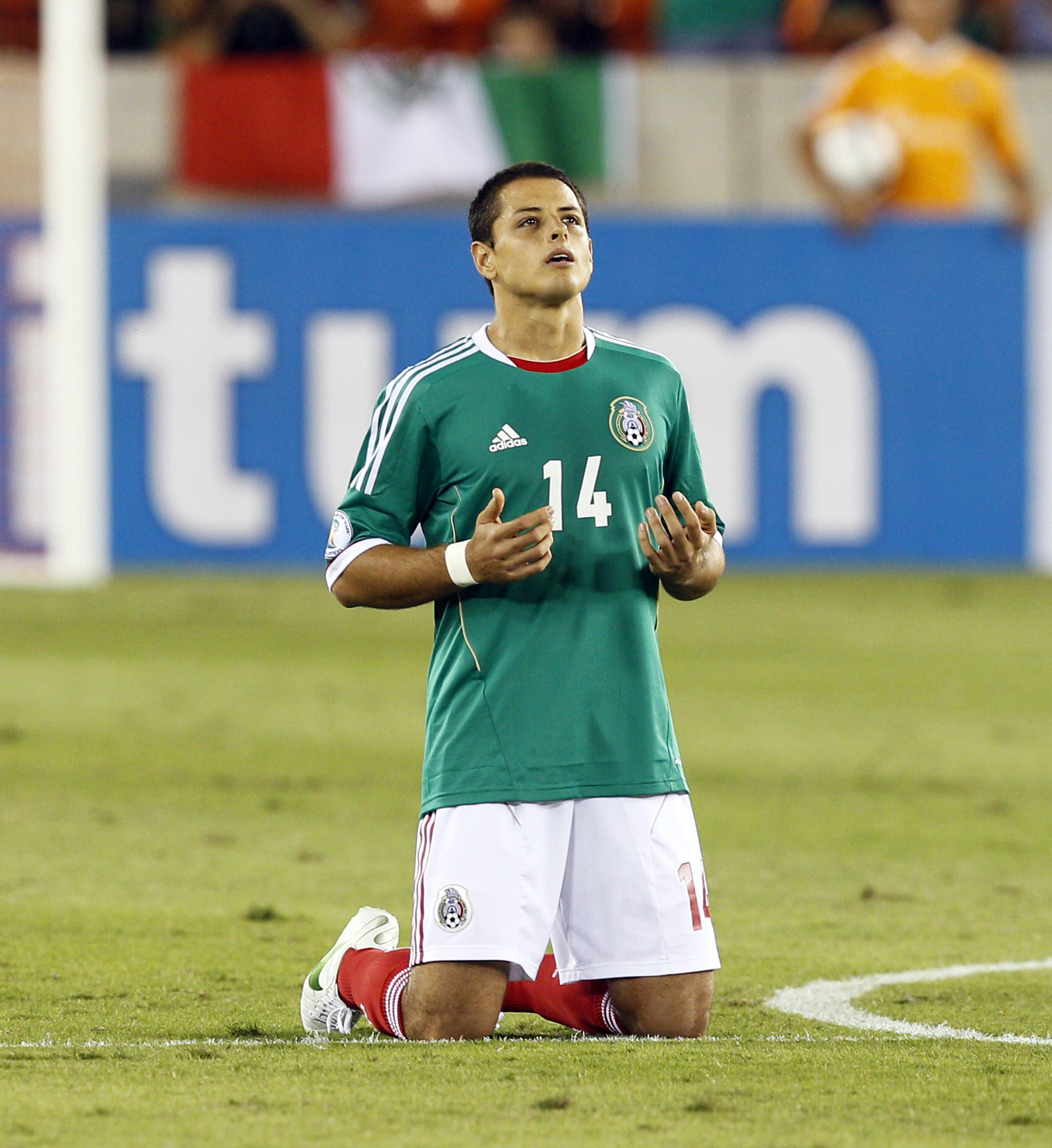 Match Schedule: Mexico is in Group A, just like in 2010. On June 13, Mexico plays Cameroon in a game it must win in order to advance. Then, on June 17, it's a replay of the 2012 Olympic final against hosts Brazil. Despite its history of playing Brazil well, that day could be a long one for Mexican fans. Mexico's last group game is against Croatia on June 23 in what will probably be a showdown for second spot.
How They Line Up: In qualification, Mexico looked negative, reactive, and, worst of all, boring. But new coach Miguel Herrera, who only took over the team in October, is known for playing an exciting 3-5-2 formation, with wingbacks.
Key Players: Mexico has a wealth of attacking talent. The problem is that talent has rarely gelled as it should. Giovani Dos Santos (Villarreal) is the creative spark. A former Barcelona player, "Gio" is coming off of two years of regular first-team football for the first time in a long time. But even when he wasn't playing for his club, he's always been immense for Mexico. Andrés Guardado (he's been at Bayer Leverkusen, on loan from Valencia) can play anywhere out wide, but will probably fill in at wingback. Manchester United's Javier Hernández, aka "Chicharito," is used to being the sole striker, but he's out of form and may not even start.
At the back, veteran Rafael Márquez, 35 years old and now at Mexican club León, will anchor the back three. With the wingbacks likely pushing high up the field, it will be up to him and Héctor Moreno (Espanyol) to plug a back line that looked unconvincing in qualification.
Rising Star: OK, at 30, Oribe Peralta (recently signed for Club América) is not really a rising star. But he's hardly a household name either, given he's never played outside Mexico and has, until now, only played well in flashes for the national team. But he's been tremendous for his former club Santos Laguna, and could well pip Chicharito to the starting striker spot. And it can't hurt that he scored a brace against Brazil at the 2012 Olympics.
Previous entries: Australia, Iran, Costa Rica, Honduras, Algeria, Cameroon, USA, Greece, Croatia, Nigeria, Ecuador, Ghana, Russia, Switzerland, Japan
Want more World Cup previews like this? You can read all of Harrison Stark's country-by-country guides by purchasing the ebook The Global(ized) Game: A Geopolitical Guide to the 2014 World Cup for $3.99.
Some of this material has been adapted from World Cup 2010: The Indispensable Guide to Soccer and Geopolitics by Harrison Stark and Steven D. Stark.