Last February, photographer Mark Makela traveled to Birdsboro, Pennsylvania, to photograph a reading group where the participants were grade-school students and a group of cats. The idea for the group, known as Book Buddies, was hatched at the Animal Rescue League of Berks County when the program coordinator Kristi Rodriguez's 10-year-old son was struggling with reading. Rodriguez decided to bring him into the shelter, where he could be in what she called a "nonevaluative" environment in order to feel more comfortable practicing his reading skills. It worked.
According to ARL's website, studies at Tufts University found that the more relaxed, nonjudgmental audience of cats helps students to sustain their focus, maintain a higher state of awareness, and develop an improved attitude toward school. In August of last year, ARL officially started the Book Buddies program, inviting students in first through eighth grades to read to the cats. As an incentive to continue, once the students complete five books, they receive prizes. "It's one of those opportunities that is unique and humorous and so endearing," Makela said about the assignment to document the Book Buddies program.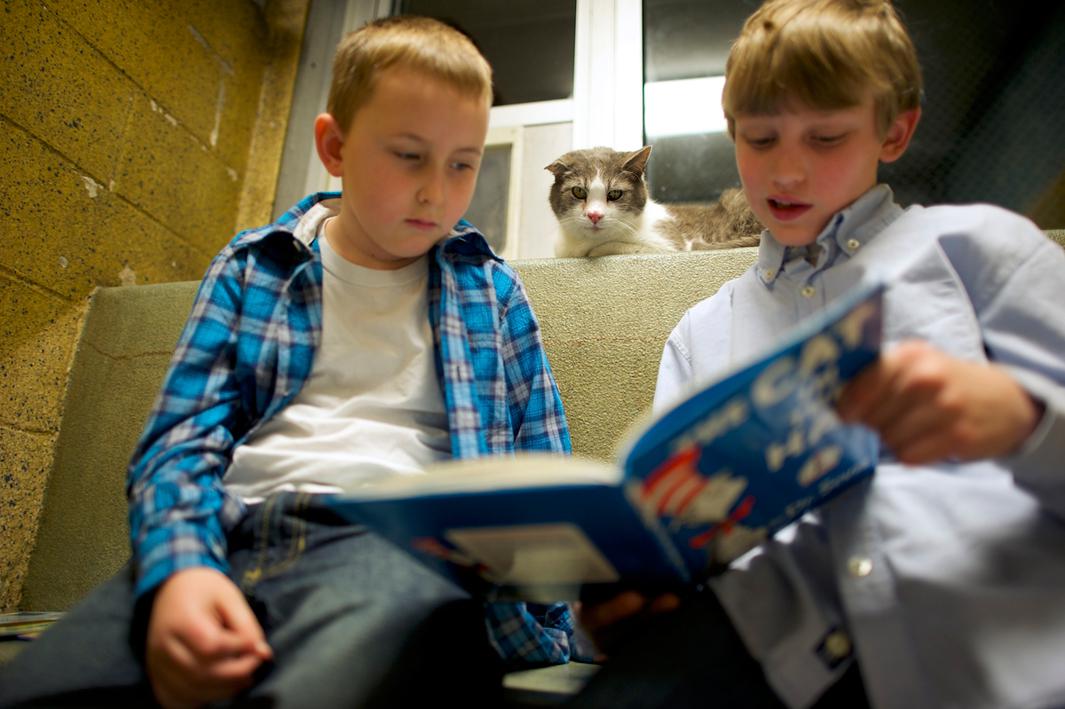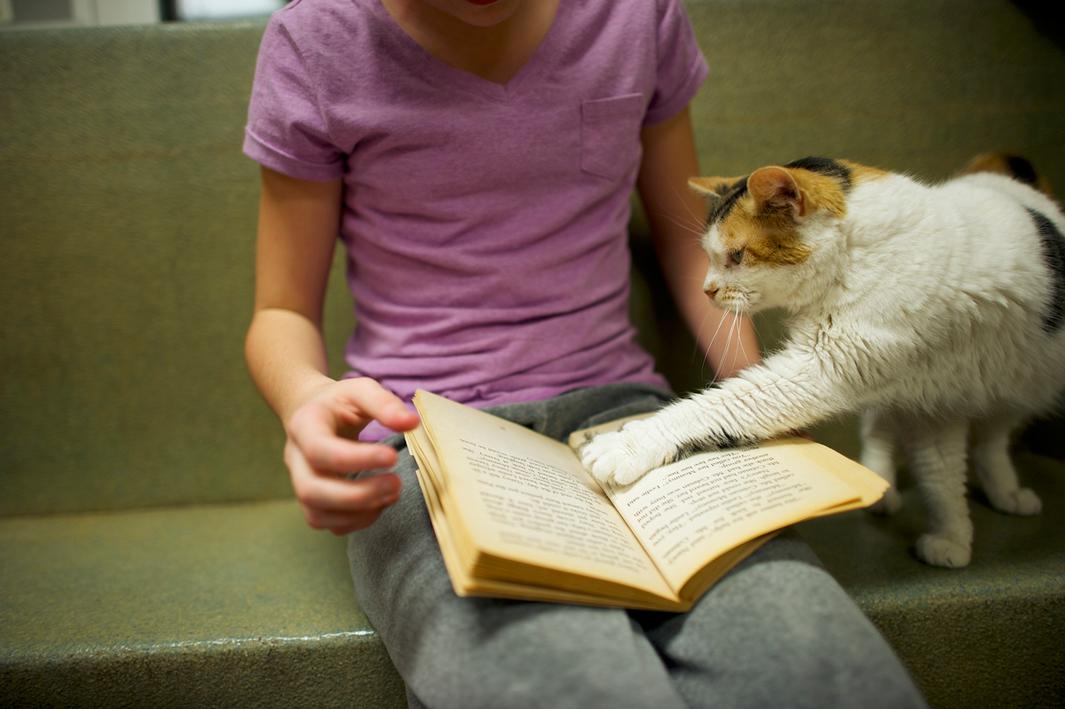 That isn't to say it was easy. Although all the elements for great photographs were there—children, cats, books with tongue-in-cheek titles—Makela had to be both patient and prepared for the decisive moment. "You never know what you're going to get," Makela said. "You're there to document. I wasn't setting anything up as portraits. I had no way to ascertain what would happen. I was just reactionary."
Makela said he has always had an artist's sensibility, and although he was interested in photography, it wasn't until he spent a few years in Southeast Asia after college that he was able to begin to visualize a career as a photojournalist. "I came to see photojournalism as the vehicle in which to unite the visual and the word," Makela said.
Before Book Buddies, Makela's portfolio included series ranging from Sami reindeer herders in Arctic Finland to following President Barack Obama on the campaign trail. He also had animal experience, photographing a spaniels-only dog show; he described that as "one of the funniest shoots I've ever done." He said photographing the cats and children of Book Buddies was more than just fun. "It was really heartwarming," he said. "But you have to make sure to extricate yourself from those feelings and just observe because you can get some timeless images."