French-Moroccan artist Leila Alaoui has always been fascinated by the rich ethnic and cultural diversity of her native country. Inspired by the aesthetic and approach of Robert Frank's The Americans and Richard Avedon's In the American West, she started traveling through Morocco with her portable portrait studio, documenting the people she met along the way. Her ongoing project, "The Moroccans," is a celebration of her countrymen and heritage.
Alaoui's project is complicated by the fact that Moroccans are particularly apprehensive about being photographed. "Most Moroccans grow up hearing stories of witchcraft and are often afraid of the 'evil eye.' It is commonly believed that one can throw a spell at someone by using his or her photograph," Alaoui said via email. "Moroccans are also tired of being photographed by Westerners as 'exotic' subjects and have grown to react aggressively towards anyone who wants to photograph them without permission."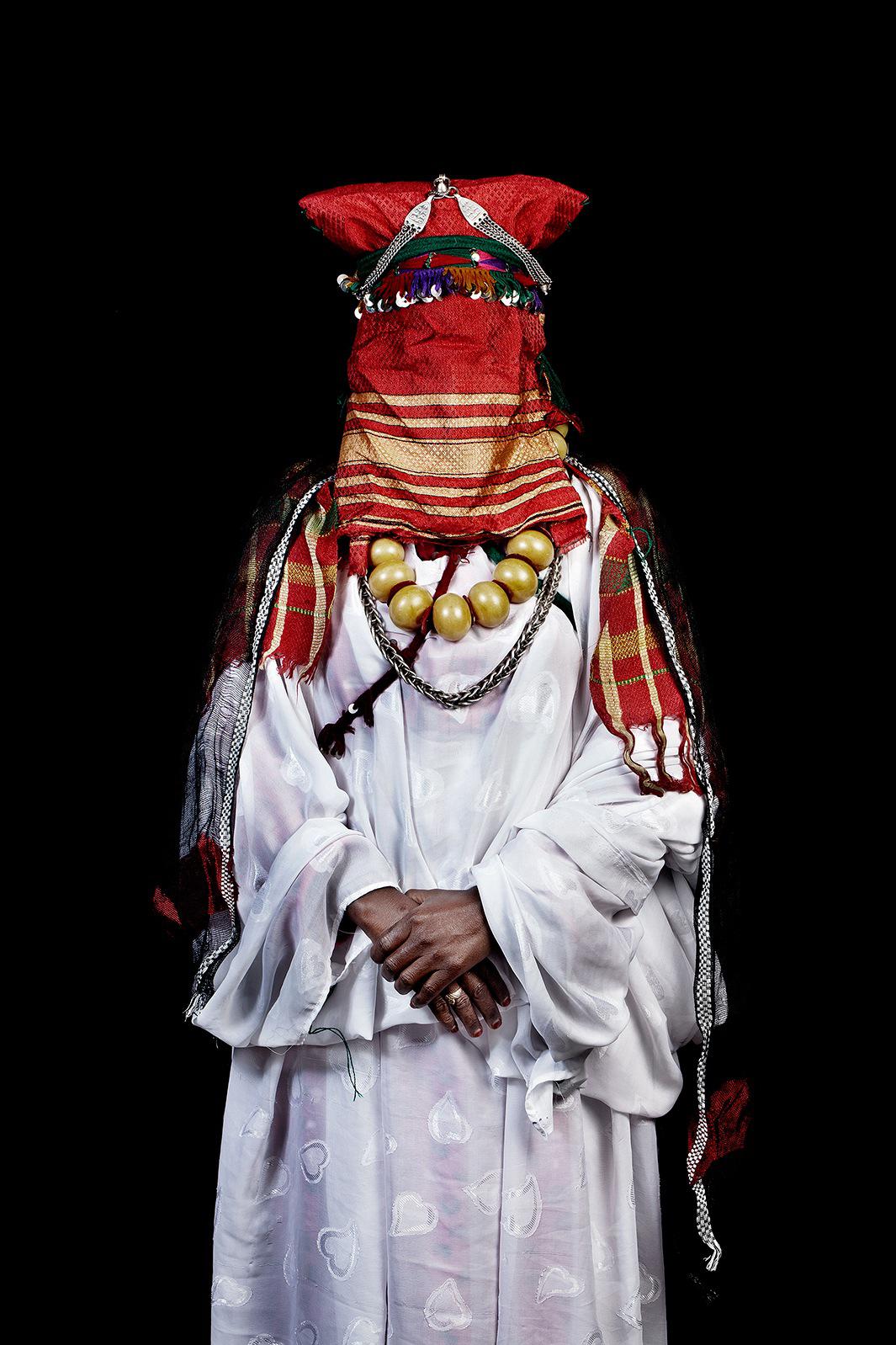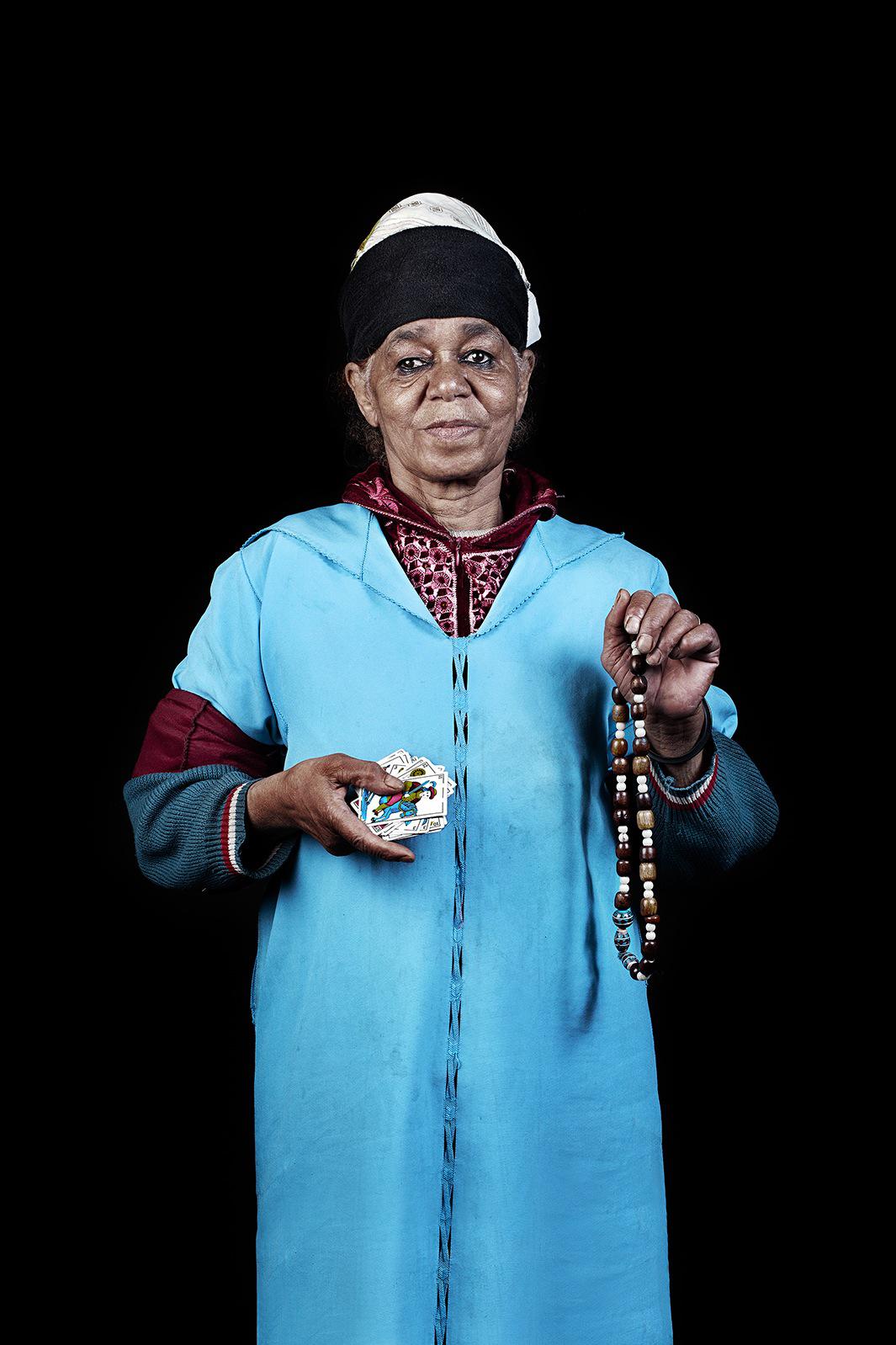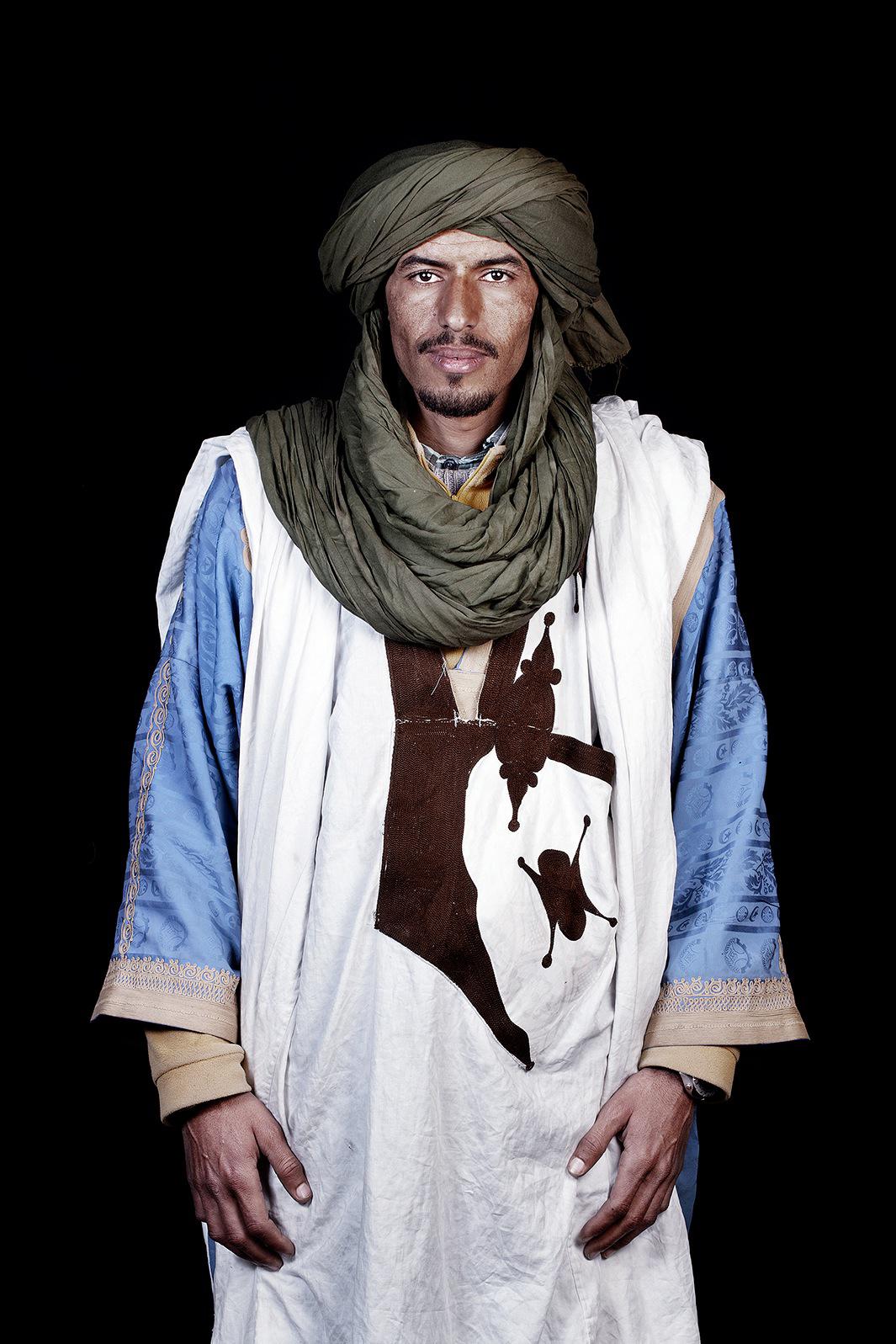 Undeterred, Alaoui has embarked on about 20 road trips across the country in the last few years, traveling through the Atlas Mountains, the Rif Mountains, the Sahara, and a variety of coastal and inland regions of Morocco including Essaouira, Tangier, and Marrakech. In each location, Alaoui sets up her portable studio in public places, markets, and other private gatherings after spending a few days getting to know the locals. "I believe that being a Moroccan photographer makes people feel a bit more comfortable once they feel they knew me a bit more," she said.
Alaoui photographs anyone who passes by her studio or asks about her project. She prints a small photo on site with a portable printer and then distributes the photos to all the people she photographs. "Sometimes if I see interesting faces walking by, I run after them and try to convince them to do a photo. But they usually don't accept," she said.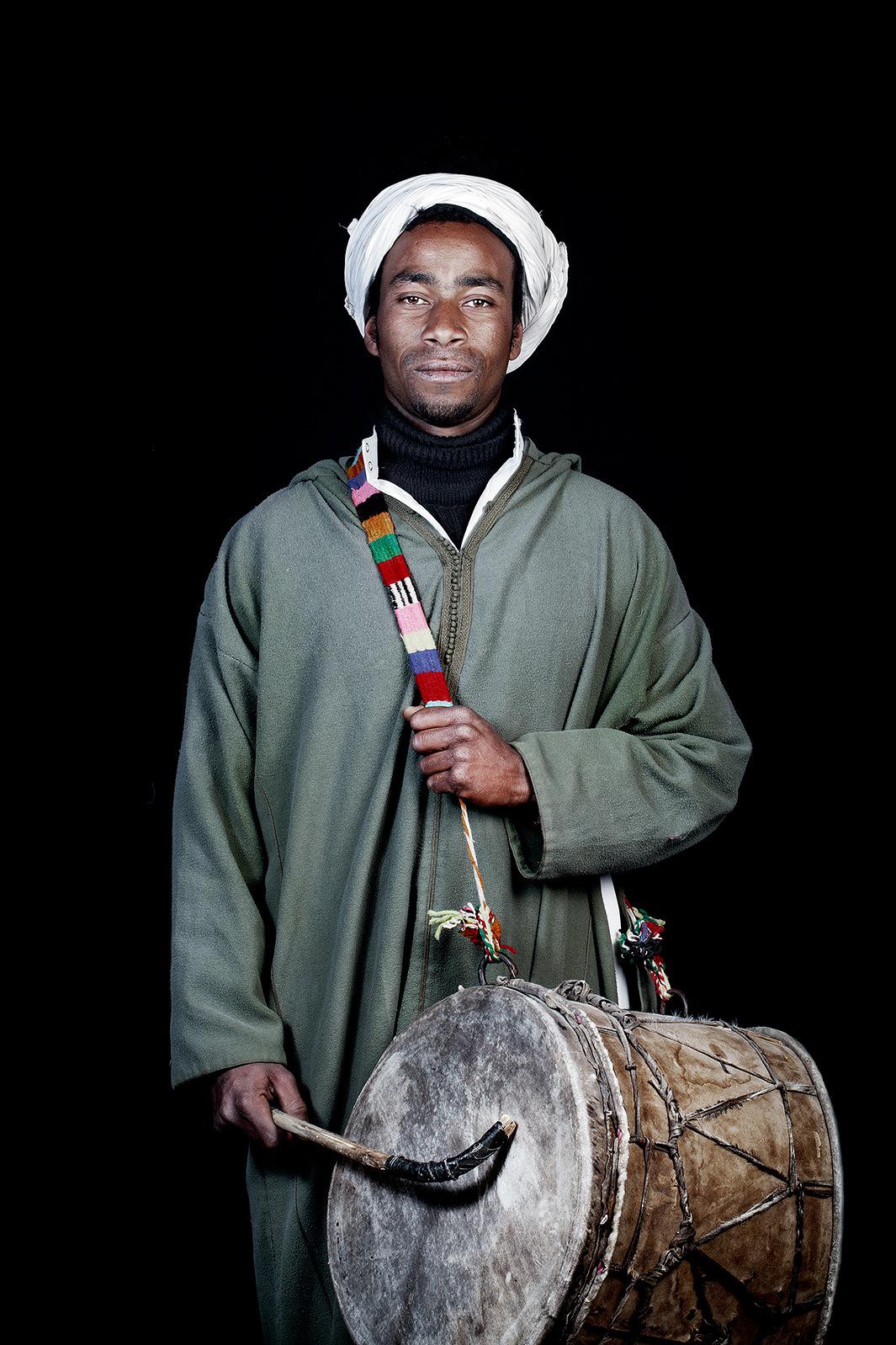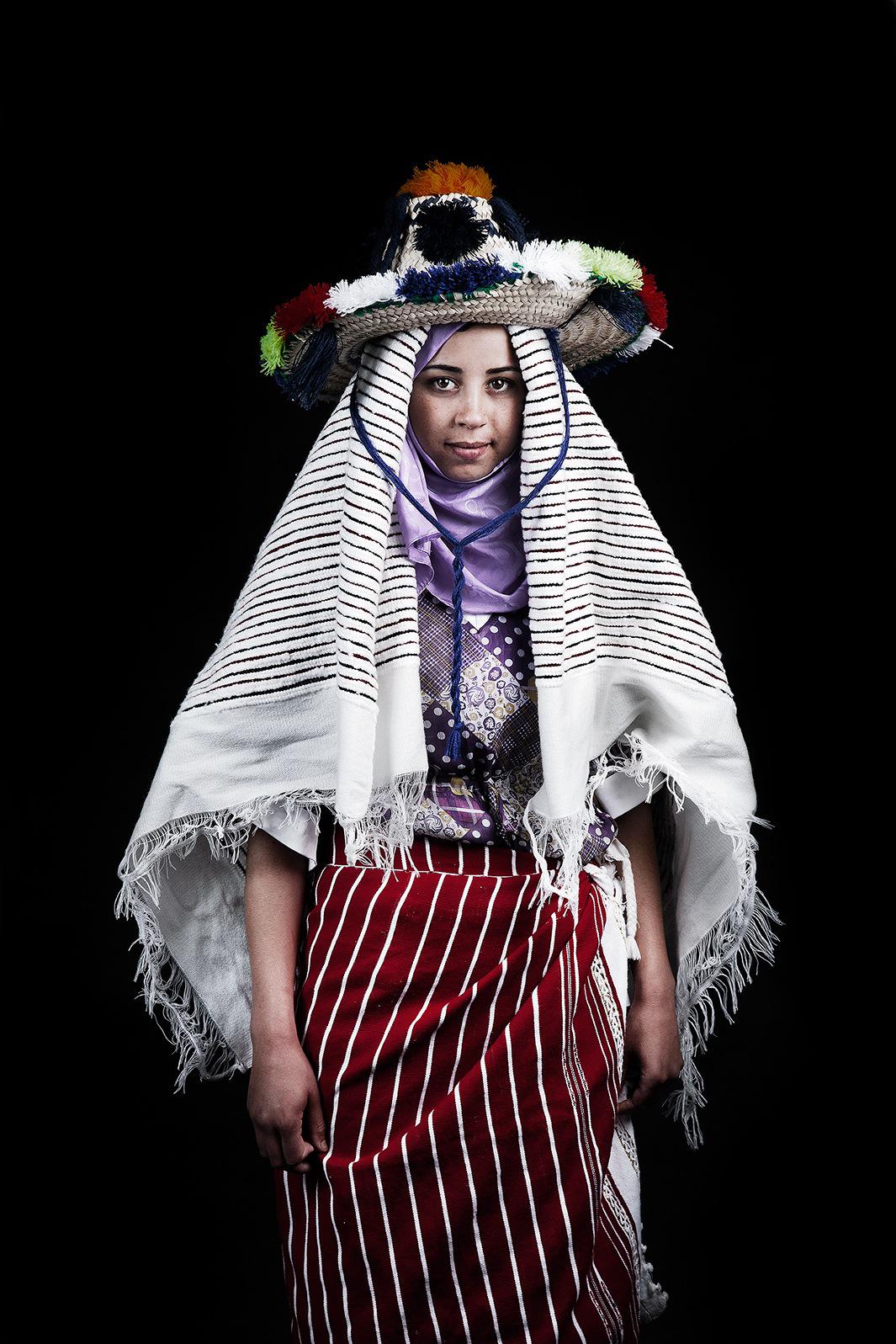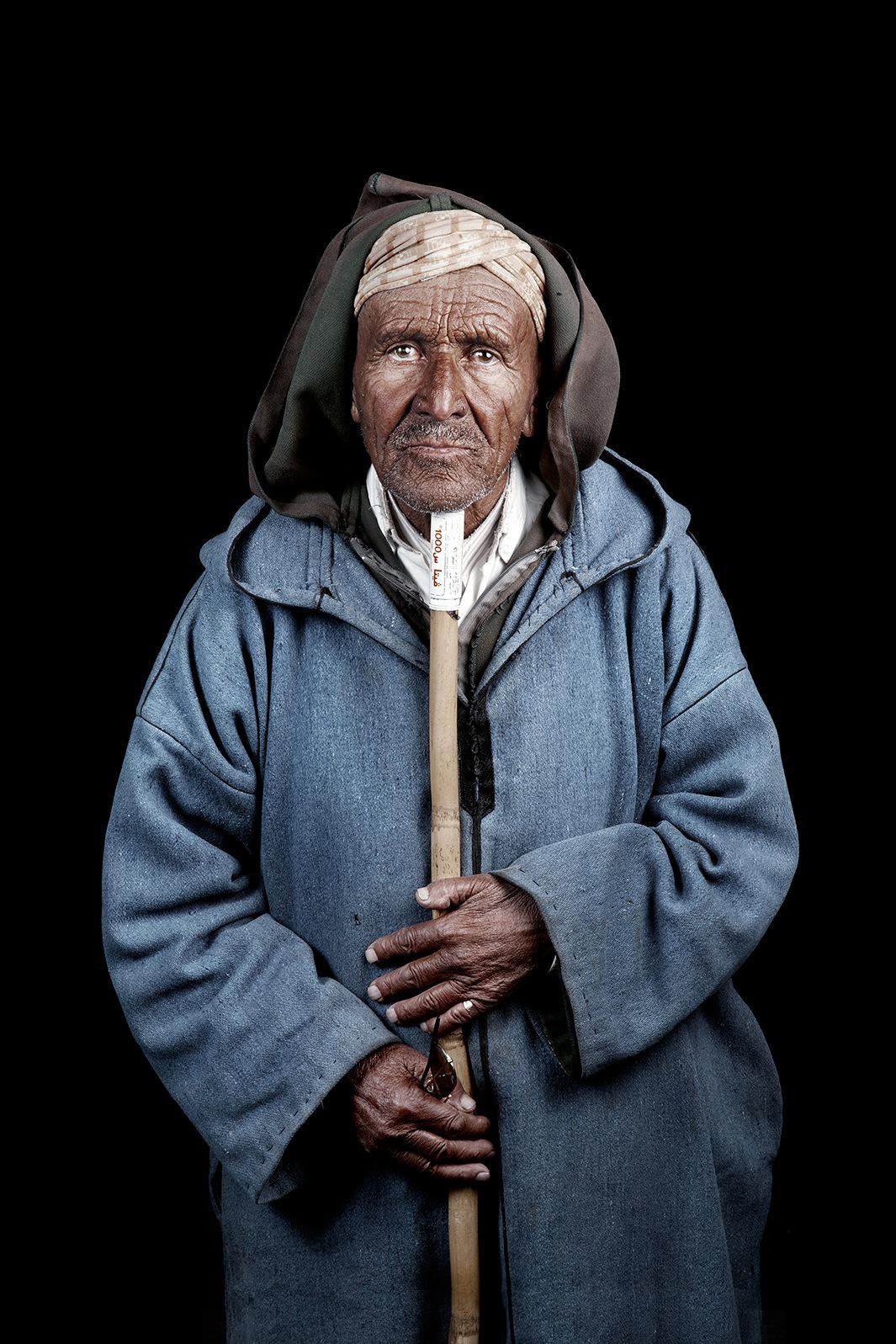 Morocco's geographical diversity gives each region distinct traditions and lifestyles. Part of Alaoui's intention is to capture some of those characteristics, some of which are disappearing as the country continues to develop. "In most Berber villages, for example, baby girls were given face tattoos so people could recognize to which tribe they belonged. Today, there are very few women with these tattoos," Alaoui said.
Alaoui's photographs are on display in the Photomed Festival in Sanary-sur-Mer, France, until June 15.