With two weeks to go before the World Cup, it's time to get acquainted with who's going to Brazil. Slate's team-by-team previews will run in reverse order of the countries' chances of winning the World Cup. Team No. 18: Japan. [Correction, May 30: This post originally stated that these previews were running in reverse order of the countries' predicted finish at the World Cup. They are running in reverse order of the countries' chances of winning the World Cup.]
Japan was supposed to be the next big thing in international soccer. Tuning into the 2002 World Cup, co-hosted by Japan, fans around the world witnessed packed stadiums, delirious crowds, and vocal support for the national team, which made it to the knockout round for the first time in its history. "Tapping into Asian markets" became the financial mantra of every large European club, and many transfers—like Real Madrid's purchase of David Beckham in 2003—were made with East Asian fans in mind. (Jersey sales! Media rights!) Arsène Wenger was at that point leading Arsenal to unprecedented heights, utilizing nutrition and sports science techniques he picked up in Japan. It seemed as if the country was beginning to ascend into soccer superpower status.
And then not much happened. A year after the 2002 tournament, the International Herald Tribune's Rob Hughes presciently suggested that year's World Cup might have been a "once-in-a-lifetime moment." On the pitch, the team seemed hampered by cultural norms, in particular a deference to authority. "They wanted specific instructions from me," said Wenger about his time in Japan. "But football is not American football where the coach can give instructions for each play. … The player with the ball should be in charge." As quoted by David Goldblatt, a supporter's guide for Japanese club Urawa Red Diamonds once suggested, "Maybe we need to give up being Japanese just a little."
In the last few years, things have started to change. Whereas Japan once struggled to find individual players to shoulder the creative burden, the national team now has a core of expressive footballers like Keisuke Honda and Shinji Kagawa. Japan narrowly lost to Italy in the 2013 Confederations Cup in a spectacularly entertaining game. It also won the 2011 Asian Cup and was the first country—anywhere—to qualify for the 2014 World Cup, handily winning its group.
It helps, of course, that a large number of Japanese international players play club soccer abroad, where they're also exposed to new styles and tactics. But Japan is also benefiting from broader changes to the sport itself. "Japanese players technically have a very good touch, they are mobile, agile, [but] a bit lightweight," Wenger once said. Recently, refereeing has become much stricter in international soccer, and many see it benefiting countries like Japan. "Changes to the FIFA rules [are] taking away a lot of the physical aspect of the game," former Japan coach Philippe Troussier said last year. "Japan's technical style has prospered."
Once again, the national team seems ascendant. "Japanese football has moved forward fantastically," Wenger recently said. "I don't think they are a candidate to win the World Cup today, but when you look at their youth teams Japan are dominant forces in the international tournaments. That means that their next step is to reach the semifinals or final of the World Cup." That's out of reach for this tournament, but the next big thing may be right around the corner.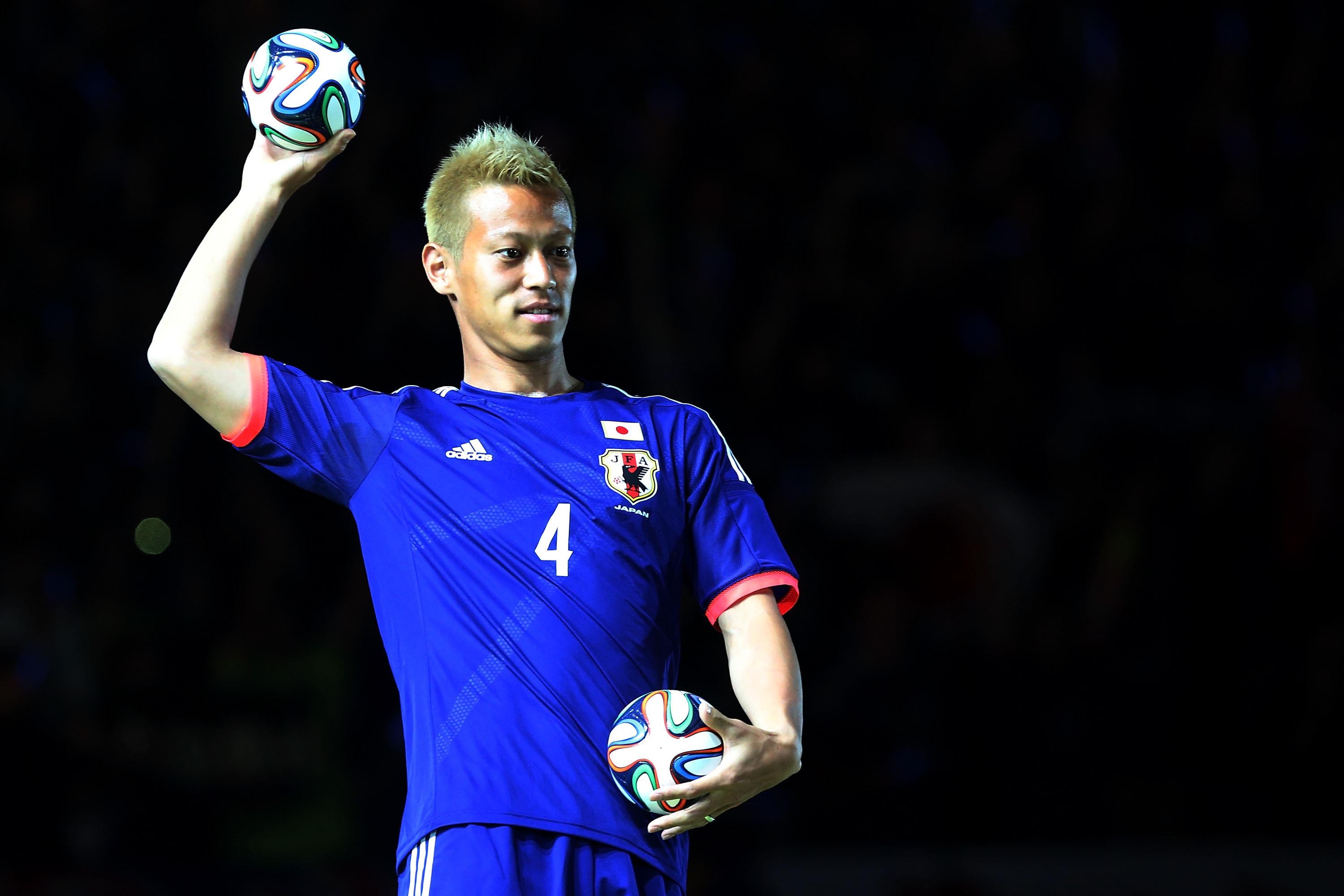 Match Schedule: Japan is in Group C, which is remarkably even. The Samurai Blue play their opening game against Côte d'Ivoire on June 14, in what should be a great match between two adventurous teams. Then, on June 19, the Japanese play Greece in what will probably be an old-fashioned game of offense against defense. Finally, Japan faces Colombia on June 24, a game in which both goalkeepers should be busy. In a group this tight, that game will determine a lot.
How They Line Up: 4-2-3-1, but with their attacking midfielders tucking in narrowly to allow the two fullbacks to plow forward. Oh, and they should be relaxed, as every player is supposed to have a Jacuzzi in his suite.
Key Players: Japan plays with two fullbacks, Yuto Nagatomo (Inter) and Atsuto Uchida (FC Schalke 04), who love to get forward and support the attack. Jonathan Wilson once proposed a theory that the team with the best attacking fullbacks has the best chance of winning the World Cup. Hold on to your $10, because Japan won't win the tournament, but the team's wide defenders provide lots of penetration and are great going forward.
Japan also boasts two extremely creative attacking midfielders, the aforementioned Keisuke Honda (AC Milan) and Shinji Kagawa (Manchester United). The question is, are their styles too similar? Both are technically excellent but excel in the same position (central attacking midfield), meaning one will have to play wider. Watch for Honda's dangerous free kicks.
As tactical analyst Michael Cox has pointed out, the team has historically been weakest at both ends of the pitch. The lack of a quality goalkeeper (Eiji Kawashima of Belgian club Standard Liège really isn't very good) means that Japan gives up more goals than it should. The good news is that the outlook has improved on the other side, as Mainz's striker Shinji Okazaki has been in excellent form for his German club this season.
Rising Star: Hiroshi Kiyotake (Nürnberg). Another technical attacking midfielder in the mold of Kagawa and Honda, the 24-year-old Kiyotake has been ever-present for his club. It would be a delight to see all three of them play together.
Previous entries: Australia, Iran, Costa Rica, Honduras, Algeria, Cameroon, USA, Greece, Croatia, Nigeria, Ecuador, Ghana, Russia, Switzerland
Want more World Cup previews like this? You can read all of Harrison Stark's country-by-country guides by purchasing the ebook The Global(ized) Game: A Geopolitical Guide to the 2014 World Cup for $3.99.
Some of this material has been adapted from World Cup 2010: The Indispensable Guide to Soccer and Geopolitics by Harrison Stark and Steven D. Stark.