In Vietnamese cities, high population densities, narrow streets, and a tradition of shopping locally have made motorbikes the preferred way to transport just about anything. Photographer Hans Kemp arrived in the country in 1991 just before Tet, the Vietnamese New Year, and was immediately overwhelmed by the rushing crowds preparing for the holiday. "I couldn't believe my eyes. There was an incessant stream of motorbikes on the road in front of me. There were entire families on a bike, guys in suits, girls dolled up. I stood there mesmerized, intoxicated by this all-permeating scent of petrol mixed with perfume, sound, color, and motion. There was an incredible vibrancy to it all," Kemp said via email.
Kemp was living in Hong Kong at that time, but after a few return trips to Vietnam, he decided to move to Ho Chi Minh City in 1995. He made his living in commercial photography, and in 2000 one of his clients commissioned him to photograph some of the motorbikes around town. "I took some images and it really hit me how amazing this part of life in Vietnam was," he said. "This small job was like the seed and it really rooted in my head that this was a great and unique part of everyday life. I had to document it," he said.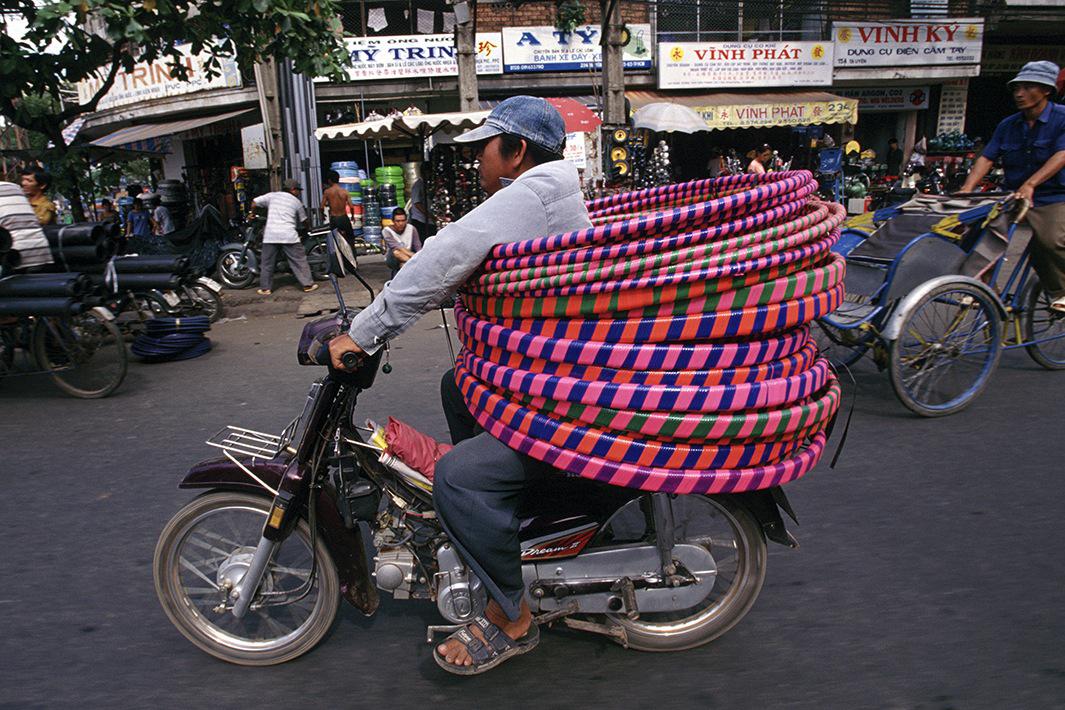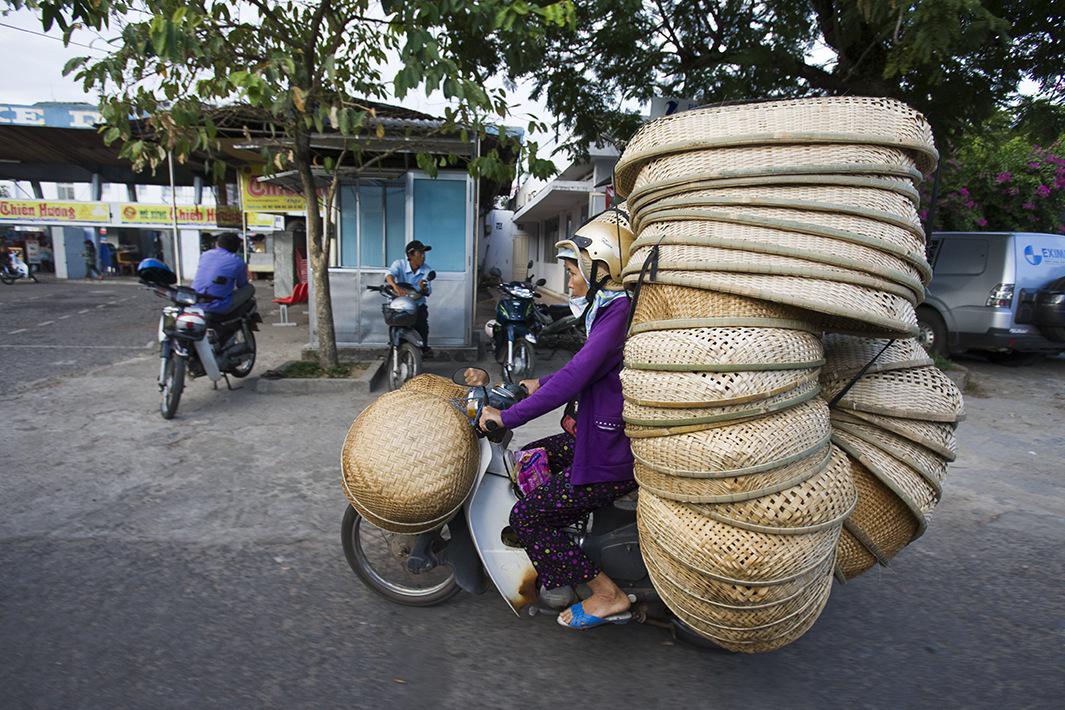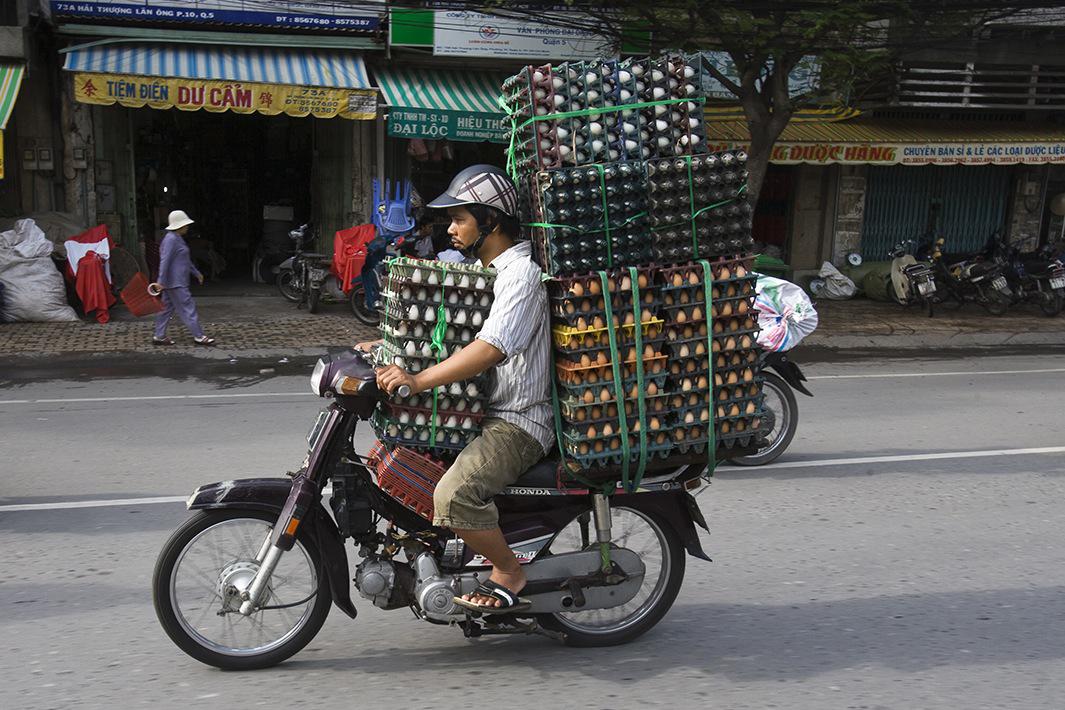 For the next two years, Kemp went out on the streets whenever he had time, riding on the back of a Honda Super Cub and looking for photos to include in his book, Bikes of Burden. He also traveled to different areas of the country, looking for new scenes and unique items being transported. "We would hit the streets, just cruising and spotting and when we saw a bike covered in what looked like a hundred alive and quacking ducks we would do a U-turn, catch up with the bike and I would try to photograph it while driving parallel at high speed," he said.
Though Kemp learned how to keep up with the pace of the roads, there were some images he couldn't capture. Bikes sometimes moved too fast, were on the wrong side of the road, were in too-dense traffic. Other times, Kemp refrained from photographing for his own reasons. "In one particular instance I decided it was wise to refrain from taking a photograph. It was a prisoner on transport seated between two policemen in olive green uniforms, the rear one with an AK-47 slung over his shoulder. I can still see the scene in front of my eyes, and I now wish I'd been a little more daring," he said.
Recently, Kemp returned to Vietnam to take new photos for a revised edition of his book. Though streets in the major cities there have widened in recent years and other changes in lifestyle have made cars more prevalent, Kemp said the motorbikes were still out in abundance. "Seeing this unique species alive and kicking and swirling through Vietnam's traffic, still vigorous and proud after so many years made me realize that they could very well be there to stay. Recalling that first day out on the pavement in [Ho Chi Minh City], it was a reassuring thought indeed," he said.