Notice anything?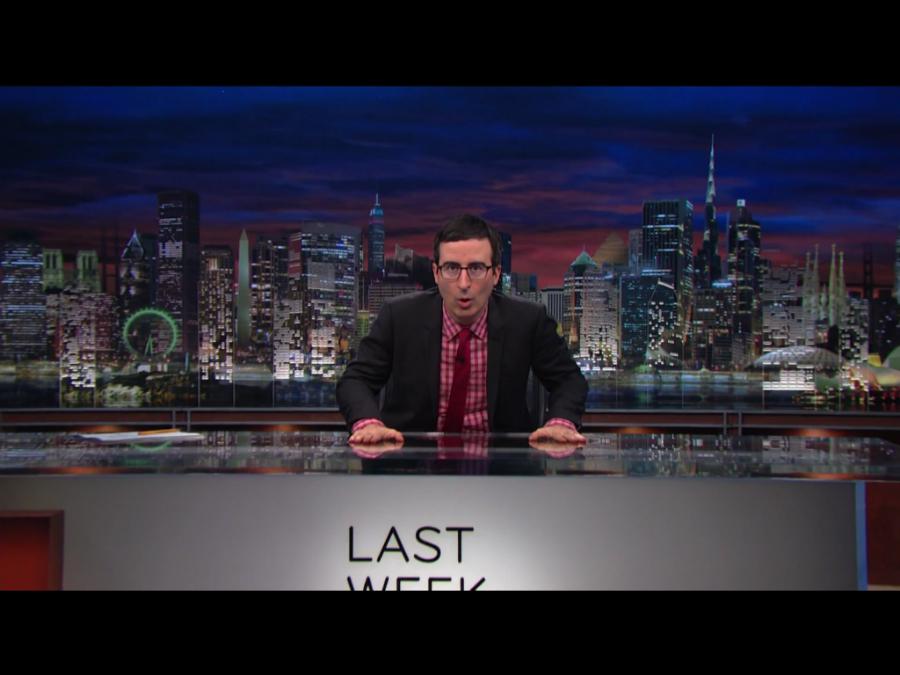 I attended the taping of this past Sunday's episode of Last Week Tonight, and during a pre-show Q-and-A, one audience member asked John Oliver about his favorite part of the new set.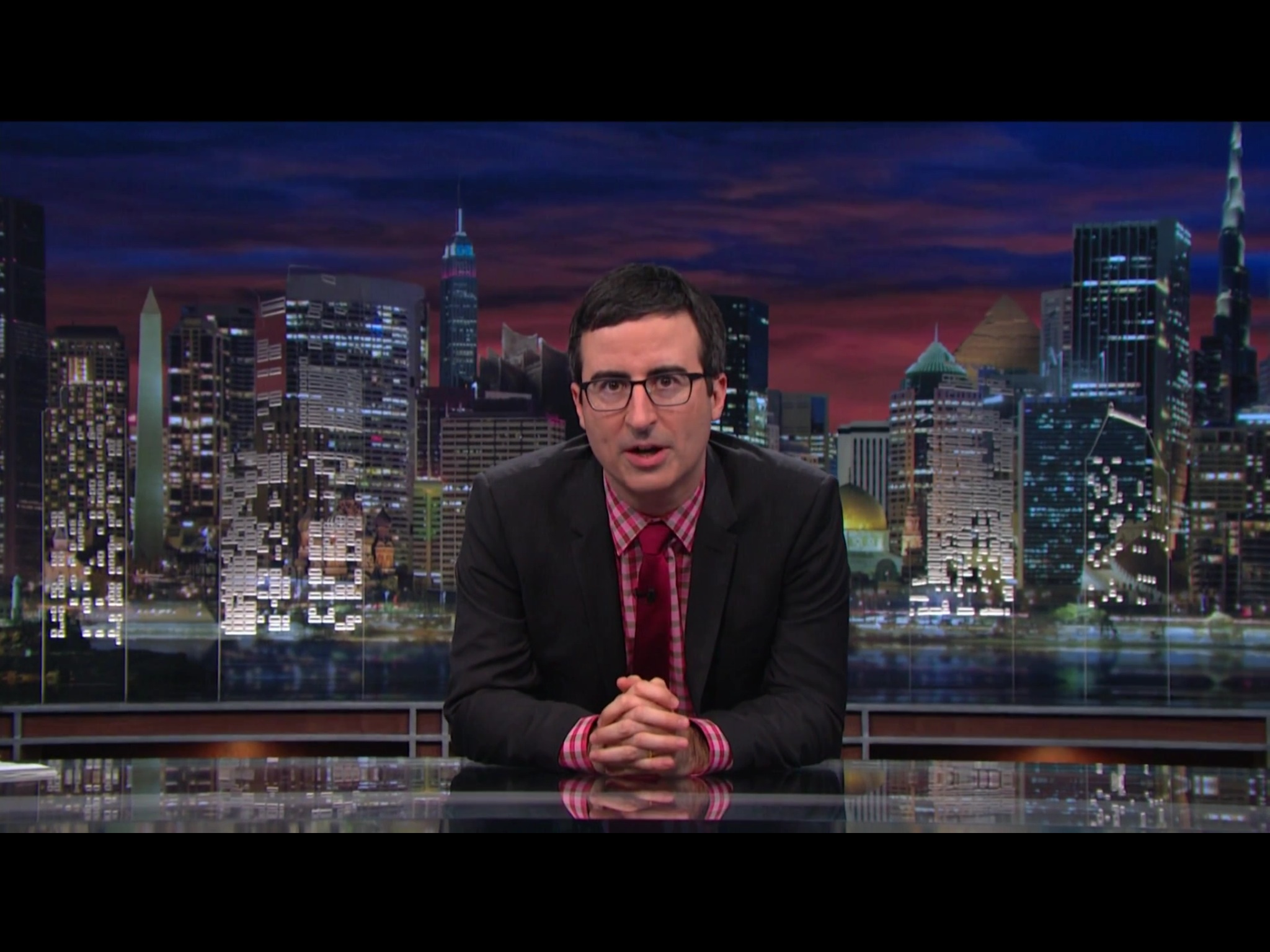 While you might initially assume that the backdrop is the New York City skyline—the show tapes in New York—it's actually full of landmarks from all over the world: Beside the Empire State Building is the Washington Monument, the Burj Khalifa, and even one of the Great Pyramids. (It makes sense, given that the show has thus far taken a more international perspective on the news.)
But Oliver's favorite part of the new set is this: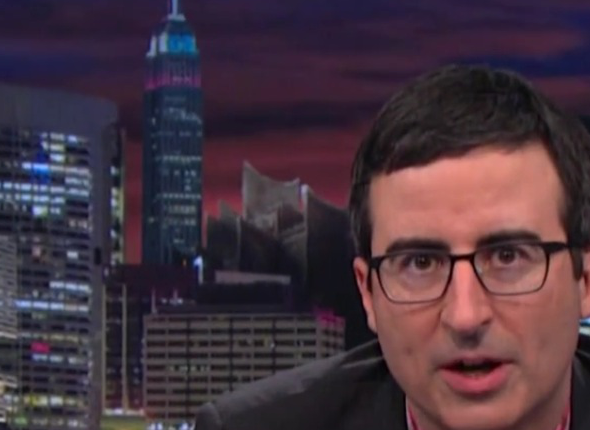 Just over Oliver's right shoulder is the castle where Stannis Baratheon hangs out on Game of Thrones. As the Huffington Post notes, it's called "Dragonstone."

There's always a bit of fakery to these late-night backdrops, and it's fun to see Oliver taking this convention one step further.