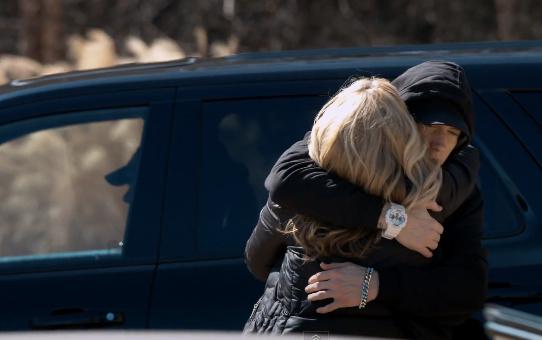 Mother's Day 2014 has brought the most unlikely of apologies: Eminem has released the music video for "Headlights," which is essentially a four-minute plea for forgiveness to mother Debbie Mathers. It's a fairly extreme reversal for the rapper—after all, this is the same artist who, in "My Name Is" and "Cleanin' Out My Closet," denounced his mother in blistering language, and whose entire career has been rooted in the impassioned rejection of his absentee and abusive parents.

"Headlights" is a direct and explicit apology for those earlier tracks. Eminem laments that "to this day we remain estranged and I hate it though/Cause you ain't even get to witness your grandbabies grow," and regrets the vitriol of his earlier work, noting how "Cleanin' Out My Closet" makes him cringe each time it's played on the radio. The song's video was directed by Spike Lee, and is powerfully shot from Mama Mathers' perspective; Nate Ruess of fun. fills out the track with a heartfelt refrain.

Correction, May 11, 2014: This post originally stated that "Headlights" was a new song. Only the music video is new; the song is off The Marshall Mathers LP 2, and was released as a single February 5.
---