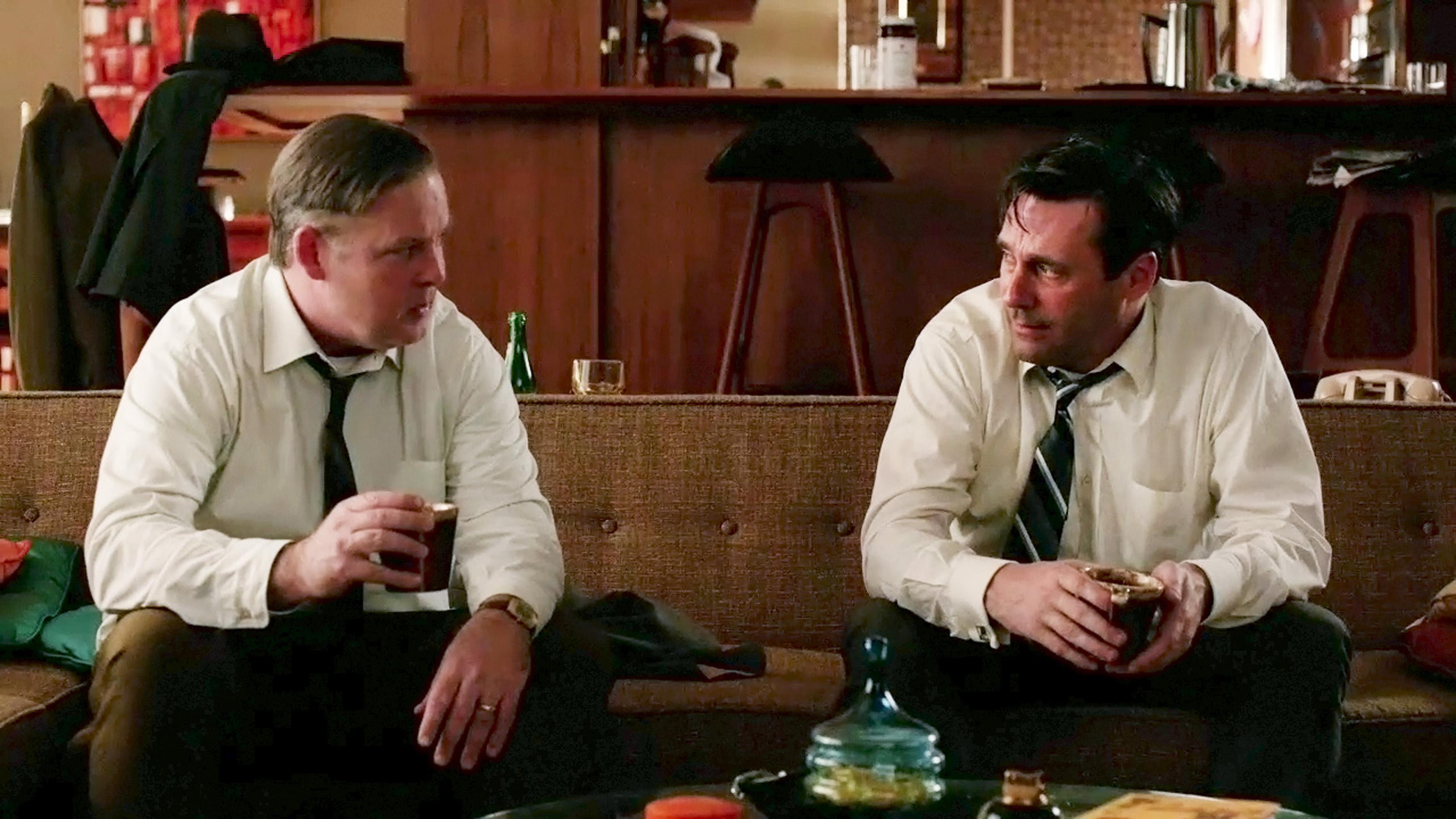 Last week's episode of Mad Men ended with what seemed like the season's most grim portent yet: Don Draper was not only going to have to stick to "all work and no play," but he was moving into the office of Lane Pryce, who committed suicide there by hanging himself from the ceiling.

Last night's episode was not subtle in playing up the potentially grave significance of this move. We saw Don begin to put up Lane's old office decorations and stare up at the ceiling from which Lane hung his noose. (This was another one of those coffin shots, with Don lying his head back neatly at rest, just as we saw in the season's second episode.) And the morbidness of the situation wasn't lost on Don's colleagues, either: When Don insists that he means something to the company because he helped create it, Bert Cooper replies, "Along with a dead man whose office you now inhabit." Freddy Rumsen assessed Don's circumstances even more bluntly: "Are you just gonna kill yourself? Give them what they want?"

But Don's answer, at least for now, is "No." As we saw in the episode's final shot, Don has apparently decided to buck up, dry out, and keep on working—if only to spite his coworkers. Will he succeed? As the episode's closing song, "On a Carousel," reminds us, Don has been here before. We've gone round and round and we're back where we were last week.
Read all of Slate's coverage of Mad Men.
---