This morning Chipotle announced a new project that will bring the work of such authors as Toni Morrison, George Saunders, and Malcolm Gladwell to cups and bags at their establishments. The idea was hatched by another author, Jonathan Safran Foer, who also contributed a short piece to the endeavor.
Slate has learned that novelist Cormac McCarthy also wished to participate, only to see his submission rejected. We present his spurned contribution to the Chipotle Mexican Grill Cultivating Thought Author Series exclusively below.*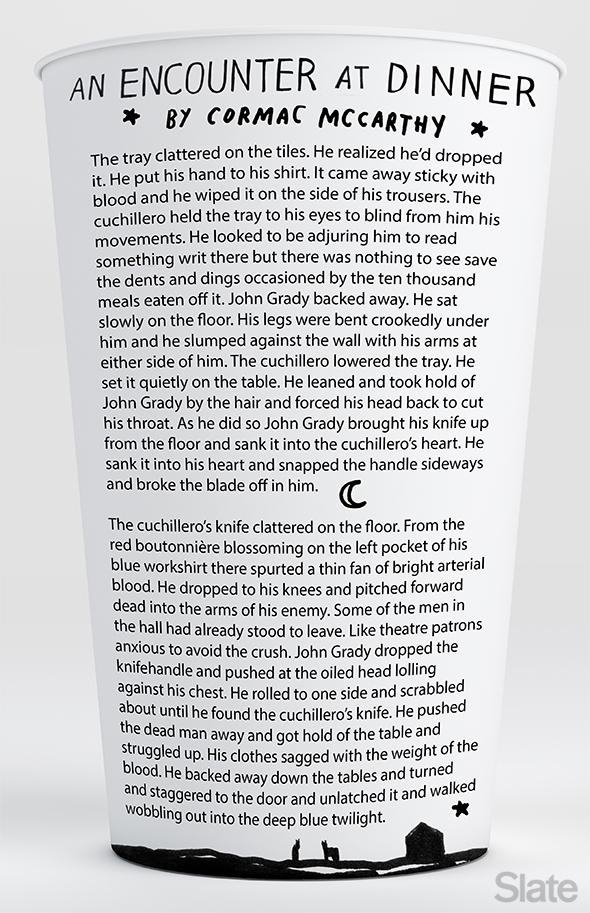 * The passage printed on the cup is actually from All the Pretty Horses. Cormac McCarthy never submitted it to Foer or anyone at Chipotle, so far as we know.