It's an unusual question that isn't often asked: What happens to sex workers once they retire? Photographer Bénédicte Desrus spent six years answering that question while documenting Casa Xochiquetzal, a home in Mexico City for (mostly) retired sex workers.
Desrus, who is French, first discovered Casa Xochiquetzal when she was assigned by a women's magazine to take a portrait of Carmen Munoz, a retired sex worker who opened the shelter in 2006. Fascinated by the shelter, Desrus wanted to learn more about it and the roughly 26 women who lived there. To do that, she began with an organic and somewhat slow approach by simply showing up and developing relationships with the women. "You really need to live with them because they will tell you one story, and the day after they will tell you another story, and the next day they will tell you the truth," she said. "They love to talk, but they aren't open. You need trust, and for this you need to spend time with them."
Desrus relied on humor and curiosity to help build relationships with the women. If she had to travel for work, she always made sure to return to the shelter to convince them she was sincere about sharing their stories. She only took photographs of the women who gave her permission and provided them with prints, which often inspired other women to participate. They often asked her why she was interested in taking their portraits. Desrus used that as an opening to earn their trust through lighthearted banter. "I was respectful," Desrus laughed. "I said, 'Because you're old and ugly.' "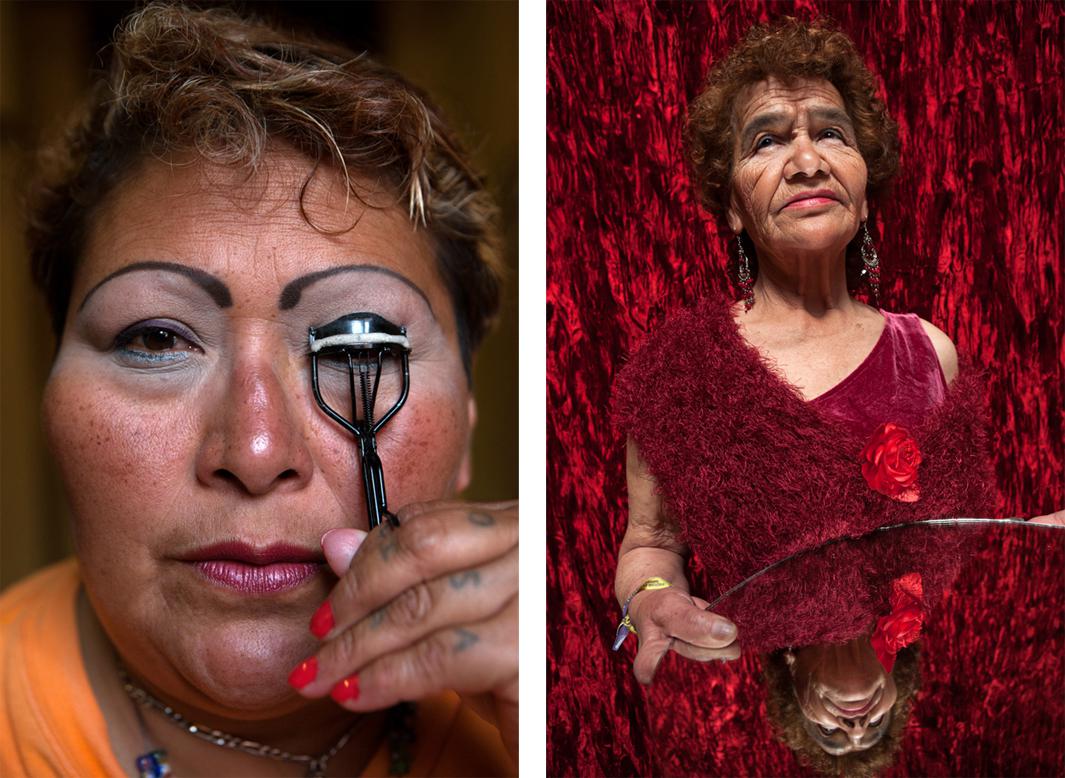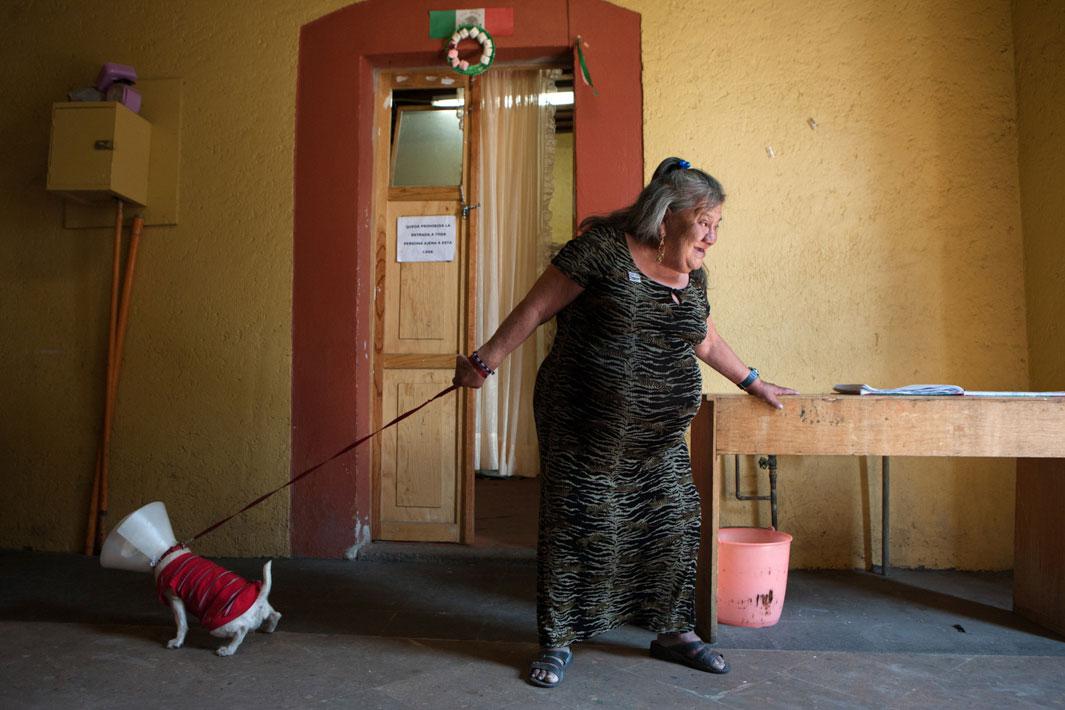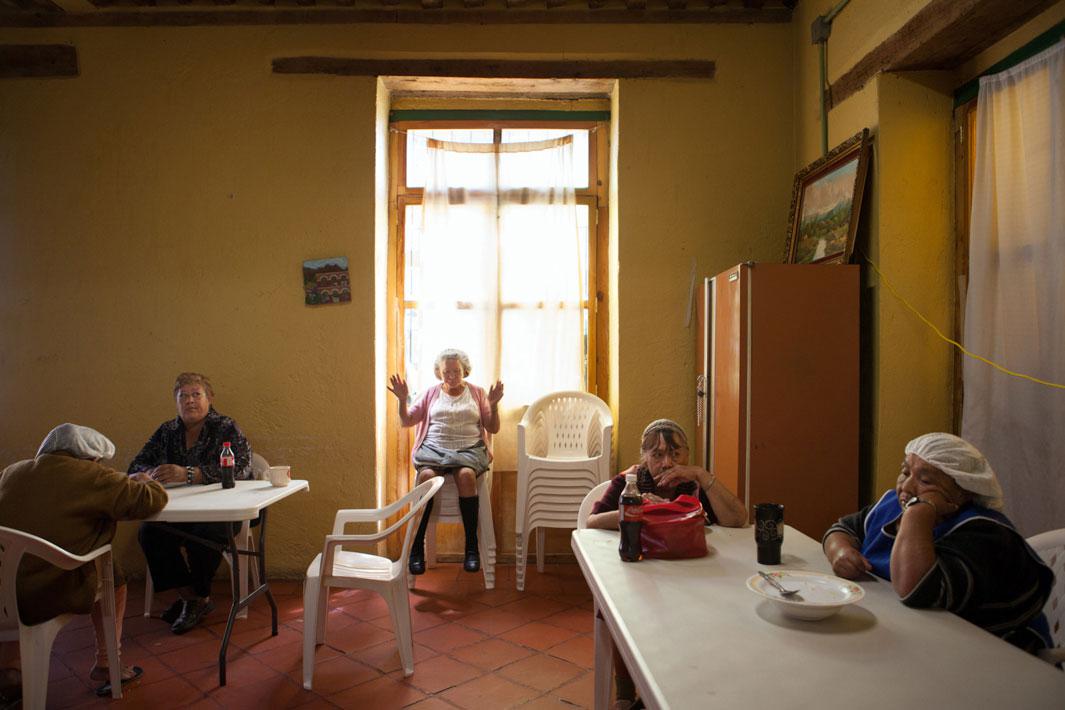 Making Casa Xochiquetzal a reality wasn't an easy undertaking. Carmen Munoz, herself a retired sex worker, spent 20 years trying to persuade the government and NGOs to open the shelter. Finally, in 2006, Mexico City's municipal government provided the building and the resources that ensure the residents have access to health care, food, and shelter with the understanding that they all participate in the daily maintenance of the home. More than 250 women from age 55-86 have received help from living in the shelter since it opened.
Desrus said one of the biggest issues for the women has been learning how to live with one another. "They are territorial," she said. "Even if they already knew each other, they were used to competition for clients, and now they have to live together, so it's not that easy."
Desrus then teamed up with journalist Celia Gómez Ramos, who began interviewing and transcribing the residents' stories. They eventually decided to publish the images and words as a book, Las Amorosas Más Bravas (The Toughest Lovers). Both Desrus and Ramos wanted to make sure to show the human side to the women while also making certain the book wasn't patronizing or glorifying. "It's never dramatic with them," Desrus said. "They've done everything, so they're survivors, and their stories are really strong and positive."