Last week, I wrote about the fun and the pitfalls of viral maps, a feature that included 88 super-simple maps of my own creation. As a follow-up, I'm writing up short items on some of those maps, walking through how I created them and how they succumb (and hopefully overcome) the shortfalls of viral cartography.
Consider this map, which marks each state with the most popular B name for baby girls.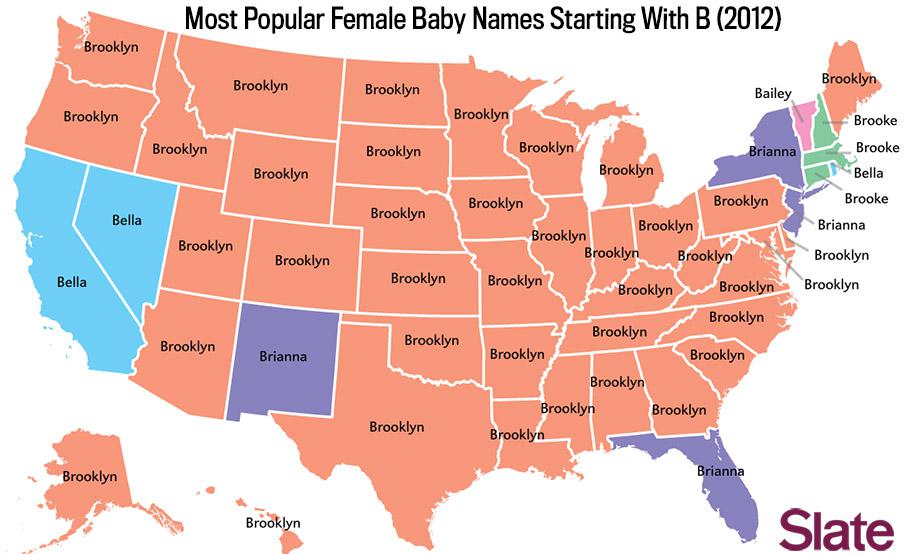 The most popular B name in Montana is Brooklyn. There is no Brooklyn, Montana. The most popular B name in Iowa is Brooklyn. There is a Brooklyn, Iowa—but with a population of less than 1,500, it's unlikely that it exerts much influence when Iowans name their children. The most popular B name for baby girls in New York? Not Brooklyn. It's Brianna.
One of the problems with maps like the one above is that it's unclear why Brooklyn isn't the most popular name in New York. Is it because Brooklyn is unpopular in the Empire State? Or do other names, like Brianna, just happen to be wildly popular?
Let's take a look.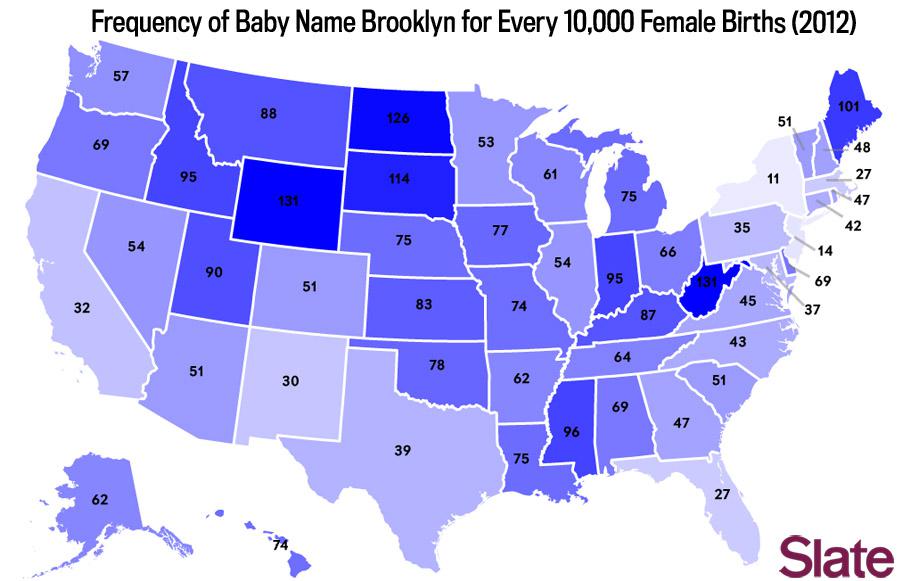 As it turns out, the simple explanation is the correct one: New Yorkers don't like to name their babies Brooklyn. Within Brooklyn, the numbers are more pronounced. In 2012, roughly 5 out of every 10,000 baby girls from Brooklyn, New York, were named Brooklyn, while roughly 131 out of every 10,000 baby girls born in West Virginia were named Brooklyn.
You can see examples of this same trend elsewhere. In 2012, four of the most popular 100 girls' names were also cities with a metro area of greater than 250,000 people. One of those names is Madison, the capital of Wisconsin. Only one other state (California) names its children Madison less often than parents from the Badger State.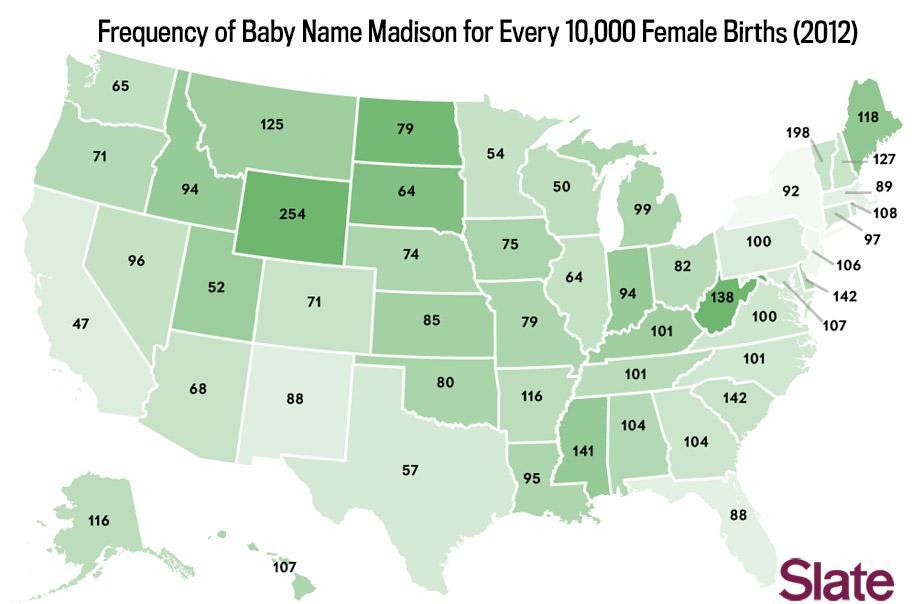 Fourteen states named their babies Charlotte less frequently than North Carolinians. A female baby born in Rhode Island is 2½ times more likely to be named Charlotte than one from either of the Carolinas. If we combine these names (plus Savannah) into a single map, we can see the relative popularity of each of the top four place/baby names.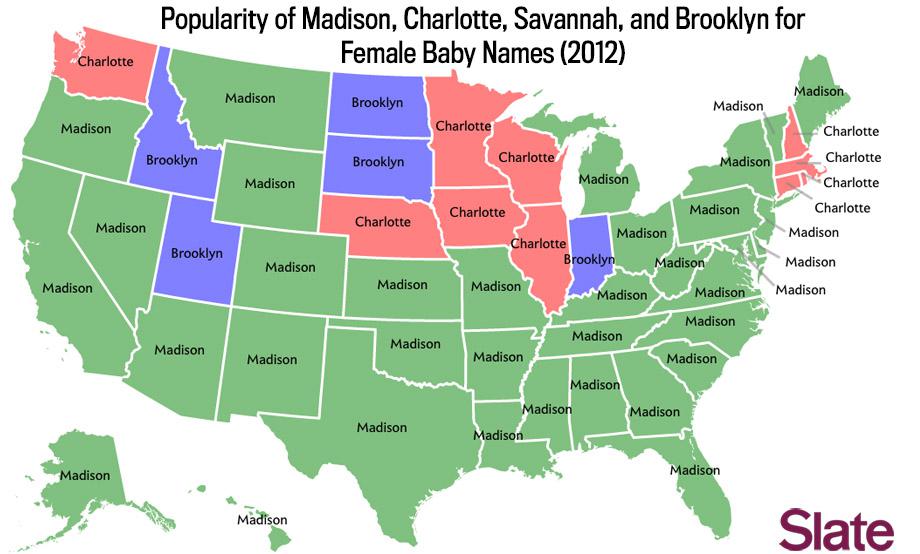 See more of Slate's maps.