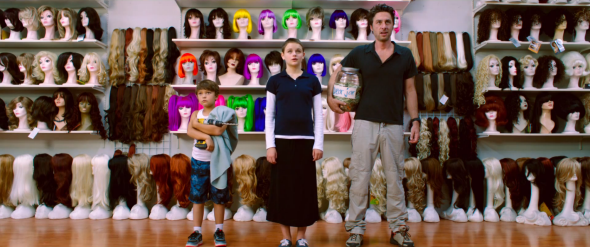 The trailer for Zach Braff's new movie doesn't go more than one second before you hear a song from The Shins. In the very next shot, characters stand in front of a background that looks like them. Throughout the rest of the trailer, Braff and co. will stare into voids, scream in something like existential despair, worry about being completely "unique," and jump dramatically together into water, all while Braff embarks on yet another search for meaning.

In other words, the trailer suggests, all the Garden State fans who flocked to Kickstarter to help fund this movie will be getting what they paid for—plus a lot more action sci-fi.
Wish I Was Here has already played at the Sundance Film Festival, 10 years after the release of Garden State, and the word out of Park City is not good. Will Braff fans like it anyway? And what happens to these Kickstarter-funded films if they do not? It will be interesting to see when Wish I Was Here opens July 18.
---