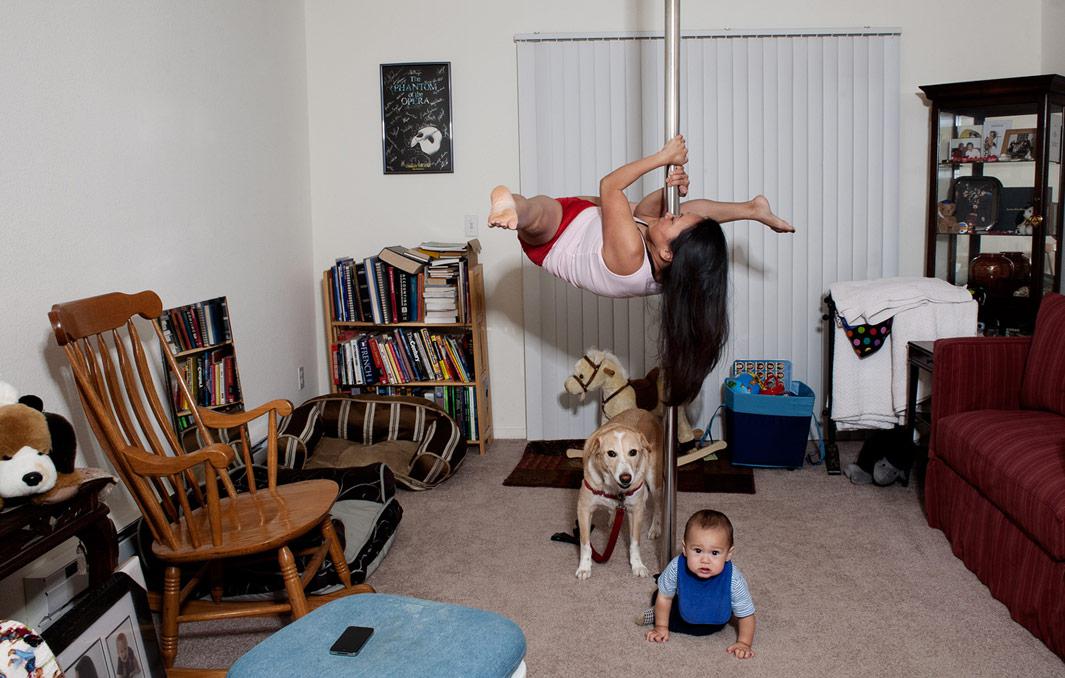 Though photographer Tom Sanders has worked on serious projects—including series about World War II veterans, Native Americans, and more,—he found some unlikely inspiration: home stripper poles. While living in Los Angeles, Sanders connected with a model who had a stripper pole in her kitchen. This began what would become the series "Pole Dancing at Home." Although Sanders began working on the project in 2010, he said he focused heavily on it in 2013 and has already shown images from the series at the De Young Museum in San Francisco.
When he first started working on the project, Sanders went after a more obvious, sexier style of shooting. He quickly got away from it once he learned more about what the pole meant to the women, who often had them in their offices as well as around their homes. "I realized it was more about strength," Sanders said. "The pole is sacred to them."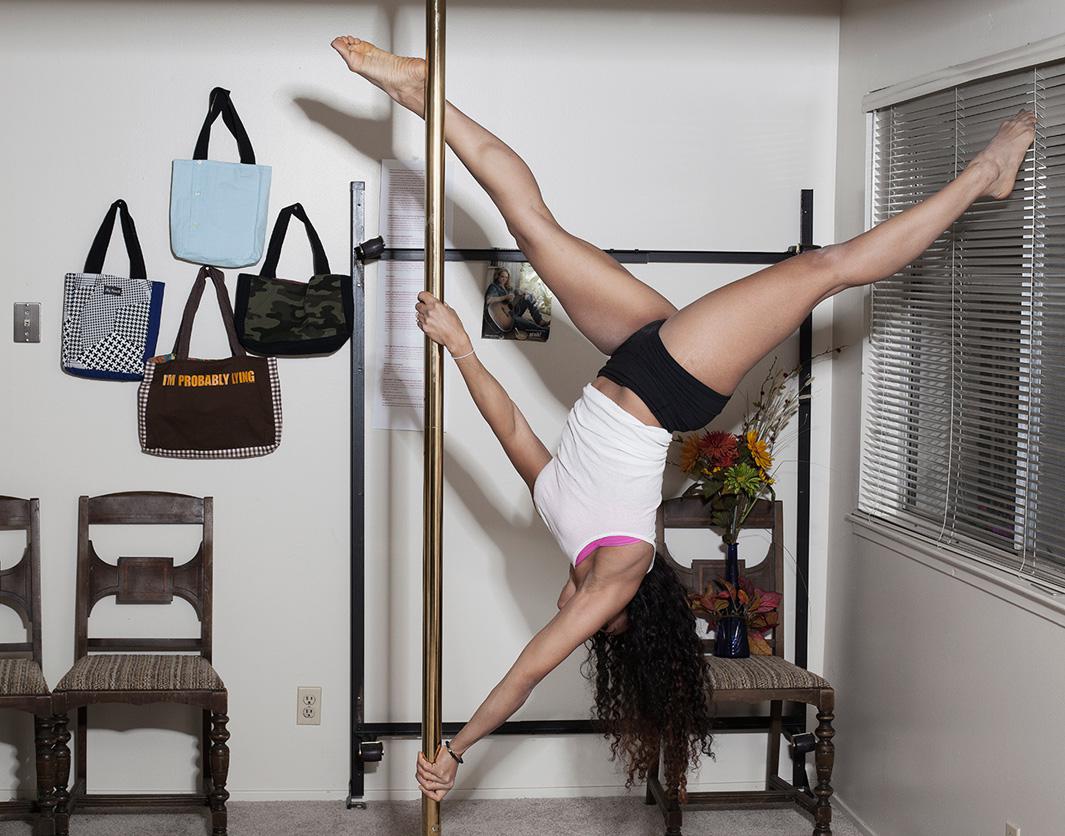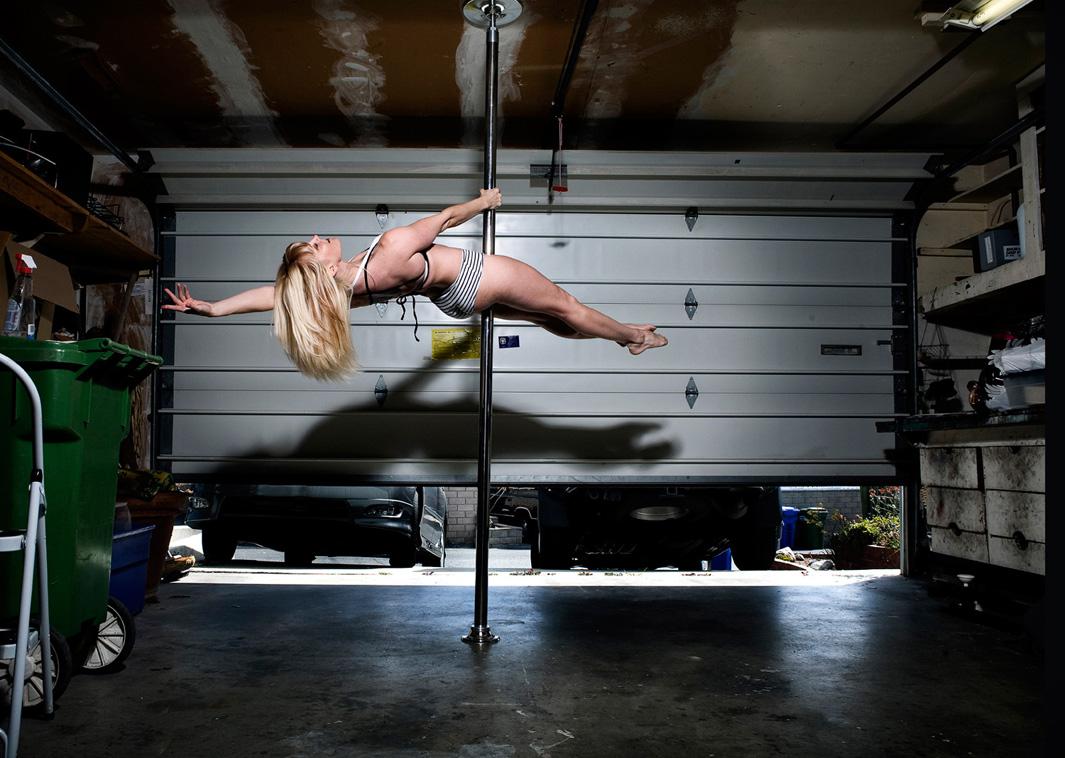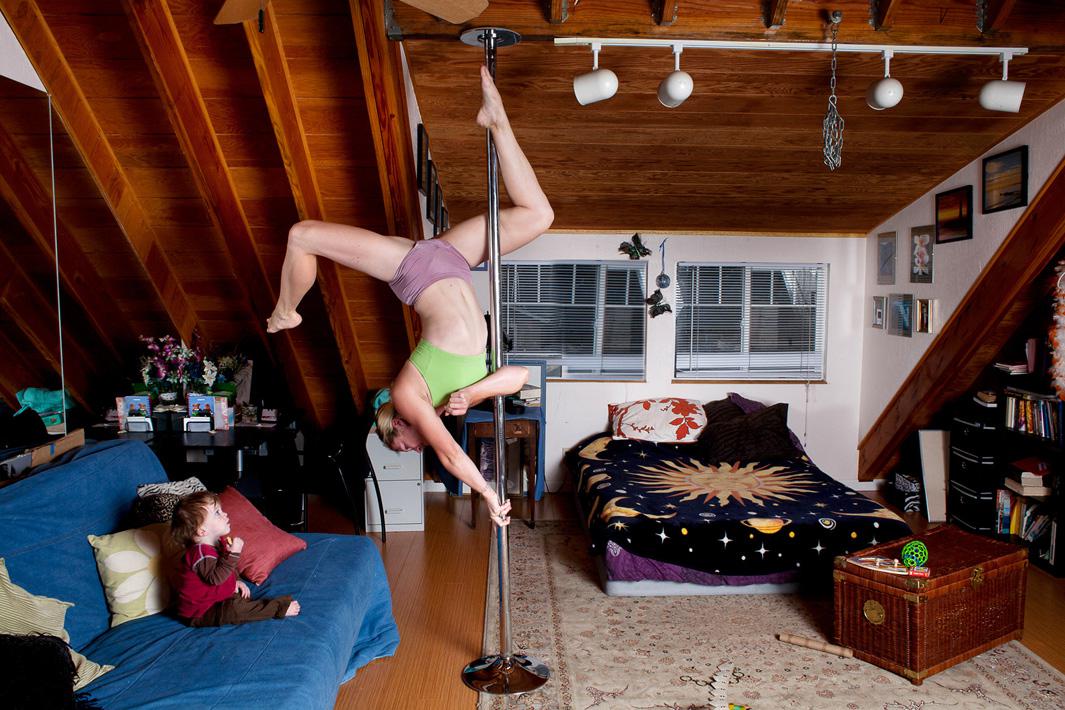 He began working with a pole dancing school to find models, as well as through friends and ads on Craigslist. Most of the roughly 20 women he photographed are from Silicon Valley in California. He said gaining the trust of the women was the most important part of the project, since many of them learn about the craft in a safe, all-female environment. "It was a little weird at first: This guy comes into your house and takes photos of you on your dancing pole," Sanders said, laughing. "But I earned their trust."
Sanders said he kept the setup simple when shooting, using one light to photograph the dancers. The juxtaposition of the pole in the domestic setting doesn't really require a lot of direction to make the shot work. "It is pretty extreme what they do, hanging upside down," Sanders said. "The viewer becomes a voyeur into someone's home."There is also an element of humor when looking at the images, something Sanders said he loves about the work and something he feels is sacred in the fine art world.
Sanders said he's personally not quite ready to try out pole dancing. "No way," he said. "They asked me, but they are so strong and flexible. I would look like a fool. It takes me five beers to get on the dance floor; [a] sexy pole dance is probably my worst nightmare."*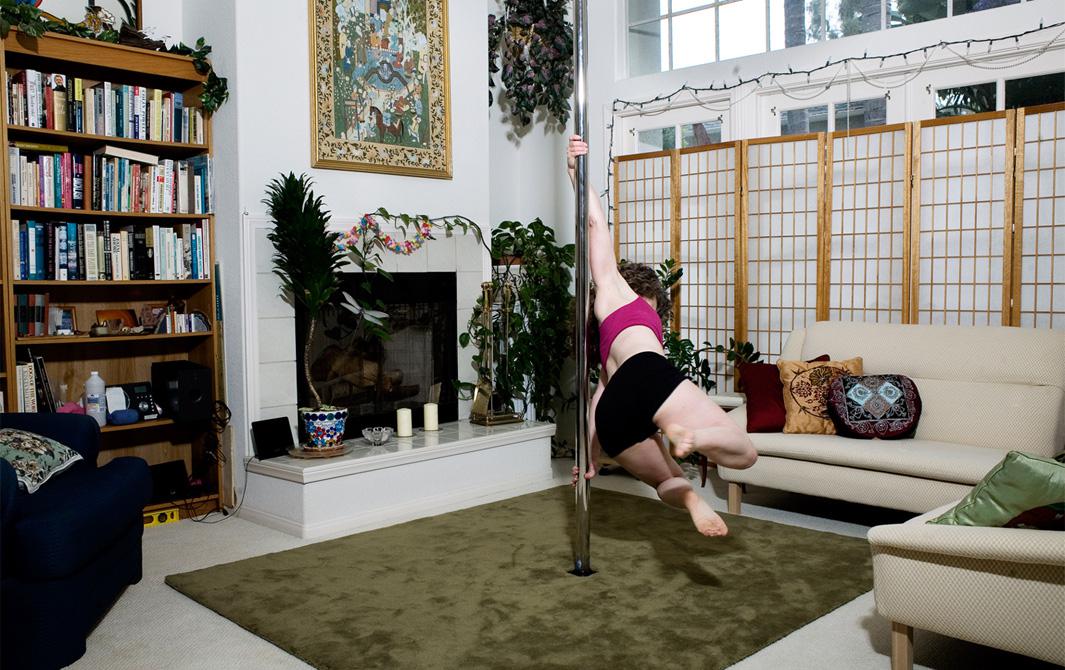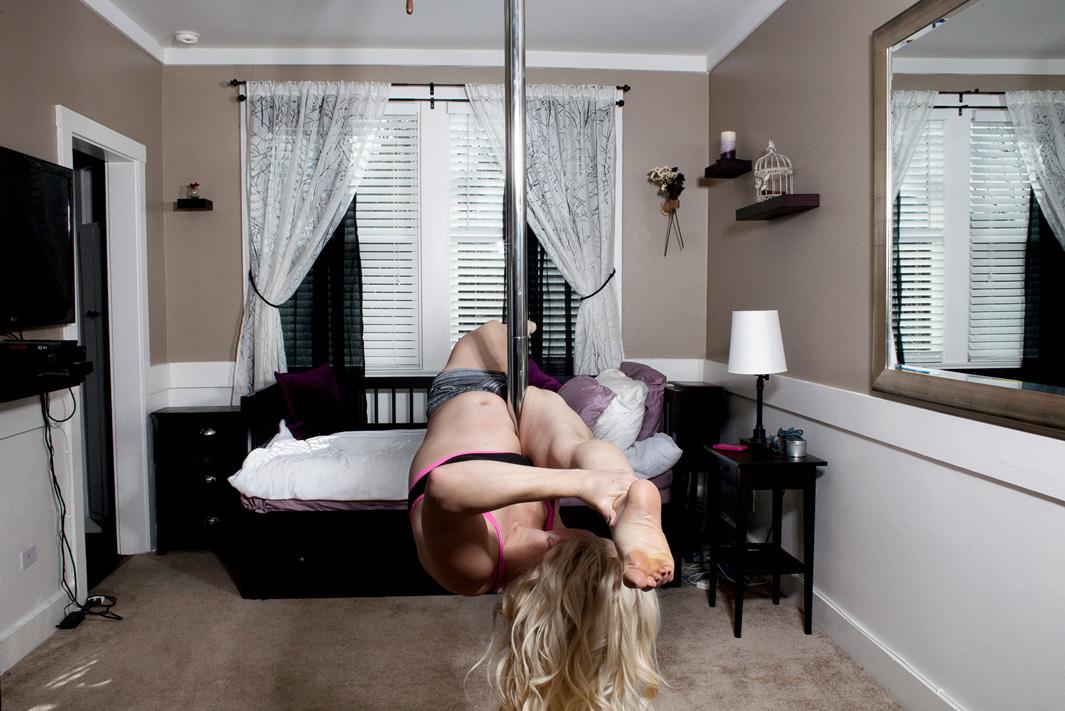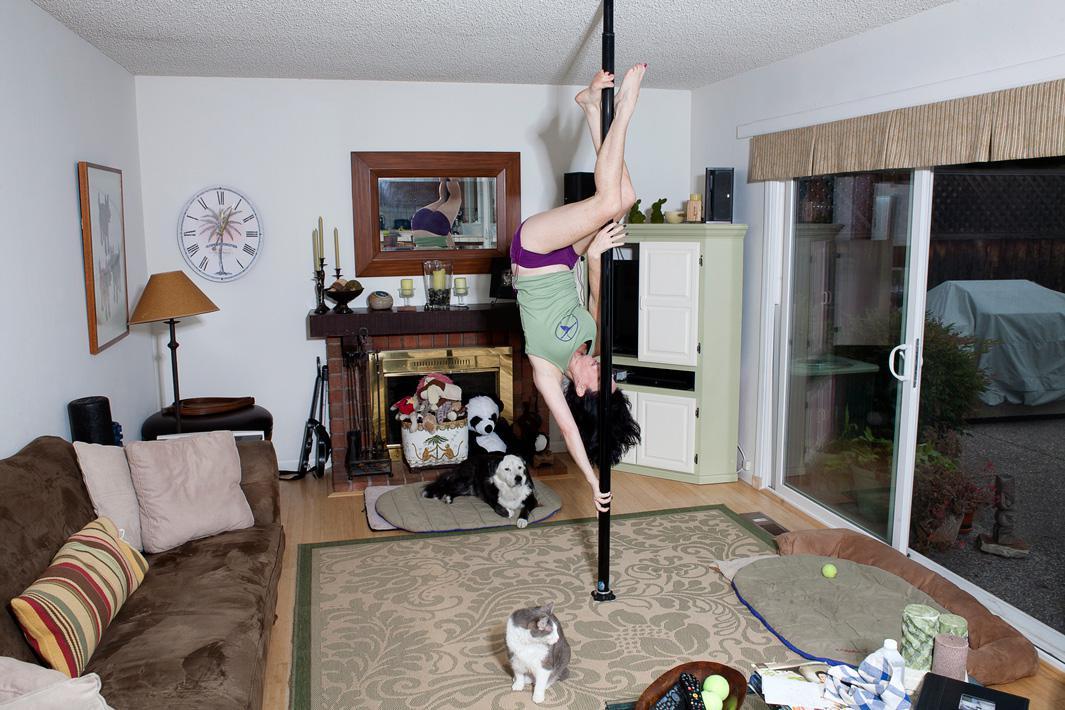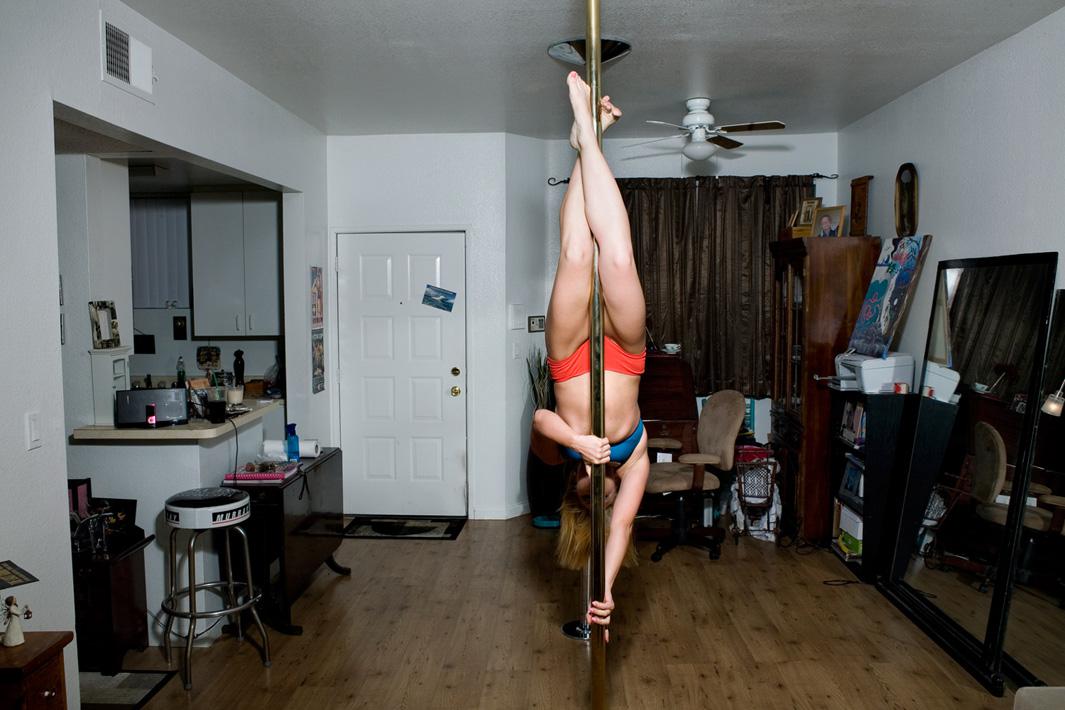 Correction, April 3, 2014: This post originally quoted photographer Tom Sanders as saying it takes him five years to get on the dance floor. It takes him five beers.
---