Thomas Alleman began writing for a political tabloid in Lansing, Mich., in the early 1980s. Although he liked the writing at the weekly, he wasn't impressed with the photography. So he began to teach himself to take photographs; he modeled his style after artists he admired, like Sylvia Plachy and James Hamilton. He turned out to be a quick learner.
"Almost immediately I discovered 'my picture,' " Alleman wrote via email. "The subjects that mattered to me, my point of view, my technical response as a picture-maker, even the style of printing that best served the negatives. Out of the blue, I felt expert and decisive and very seasoned."
Alleman began covering events at the newspaper in a locale he found to be fodder for his style of photography: "the slow chaos of milling, meandering people was a natural subject," he said. He continued to hone his craft in Michigan before moving in the mid 1980s to San Francisco, where landed a job working for the Sentinel, an LGBT Bay Area newspaper. While there, he documented the gay community's response to the AIDS crisis, and his career as a photojournalist began to take off. He became a successful newspaper and magazine photographer, working for many major publications and winning countless awards.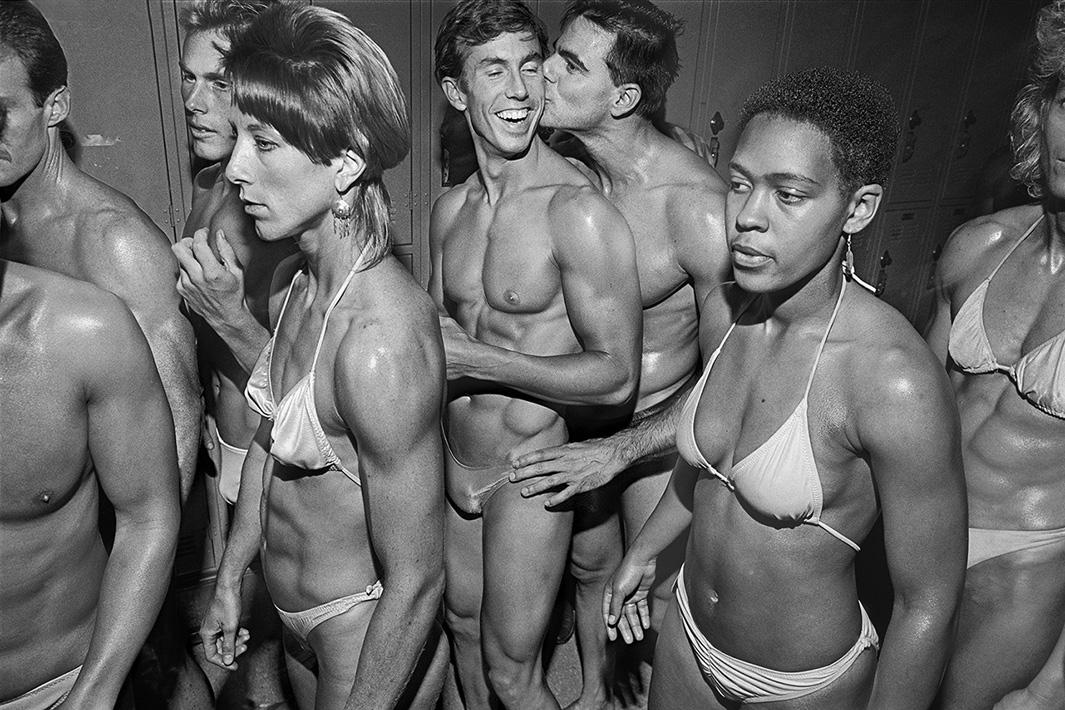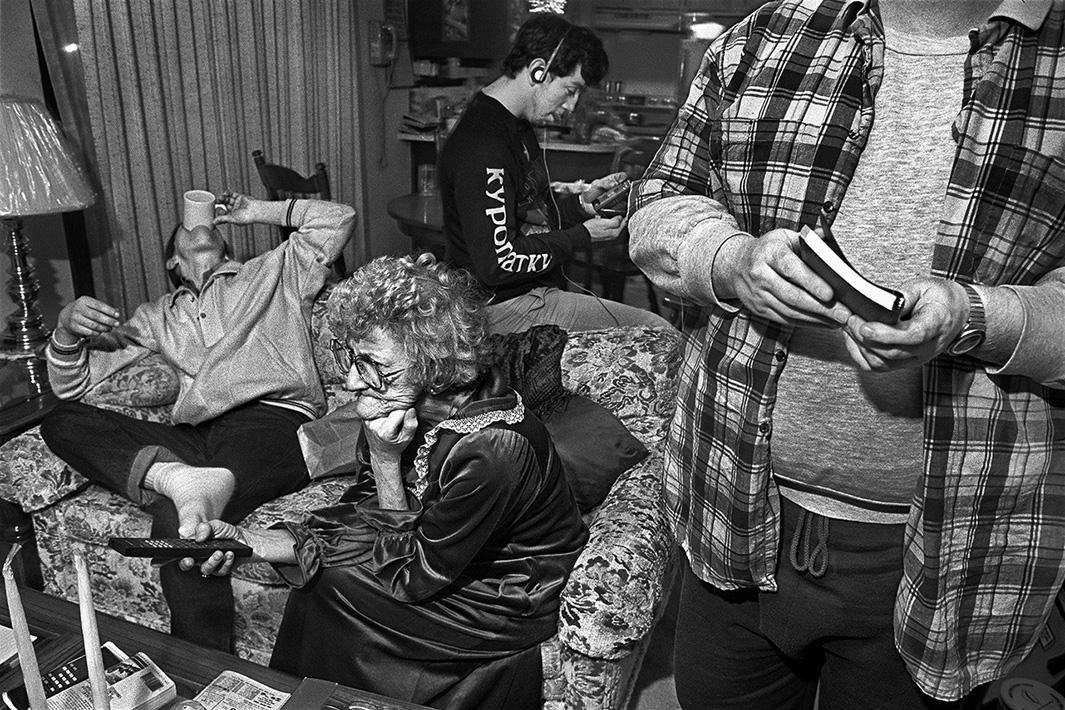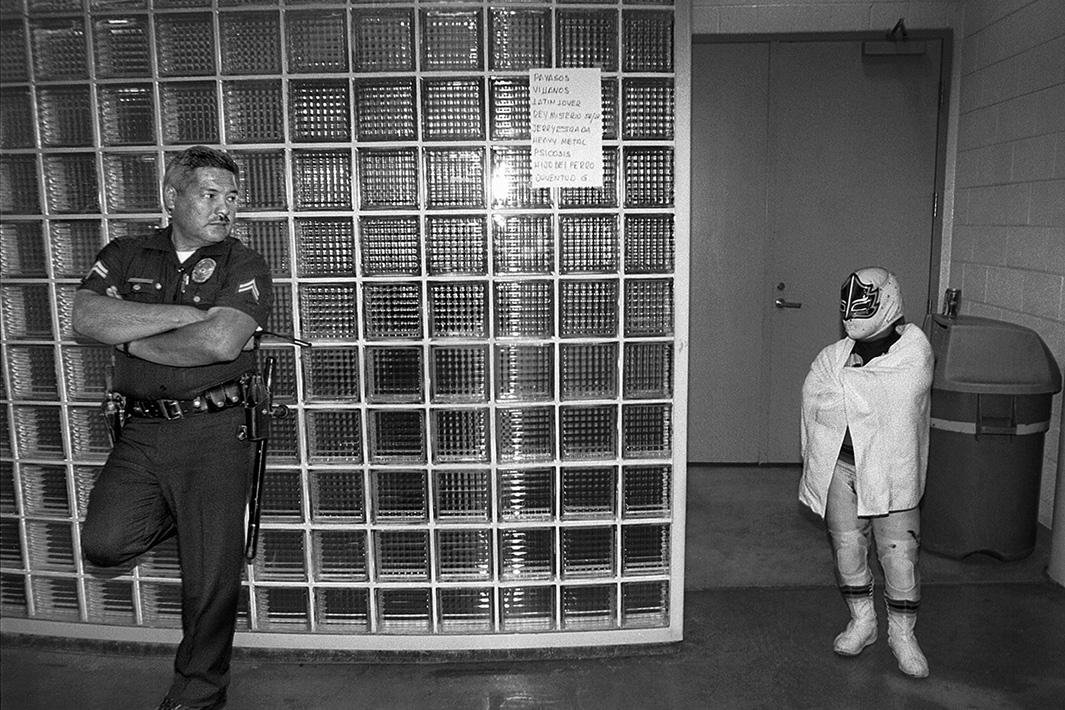 Alleman began working on a personal project titled "Social Studies" in the mid-1980s that embodied his goal as a photographer: "to stand aside from the assigned narrative of whatever situation I was photographing … and deconstruct it; my favorite pictures demonstrated a multitude of 'facts' within a fog of obfuscations; the scene didn't add up, the context had been hijacked and re-formatted," he said.
He then took a break from "Social Studies" while building his career but eventually felt as if he had abandoned his original vision of image-making and craved getting back to his roots. In the mid-1990s he put some black-and-white film into his Nikon camera body with a 28-mm lens and shot the gay pride parade in Los Angeles. "And so began the second half of "Social Studies," Alleman said. The series would eventually end in 2001, with a primary focus on Southern California.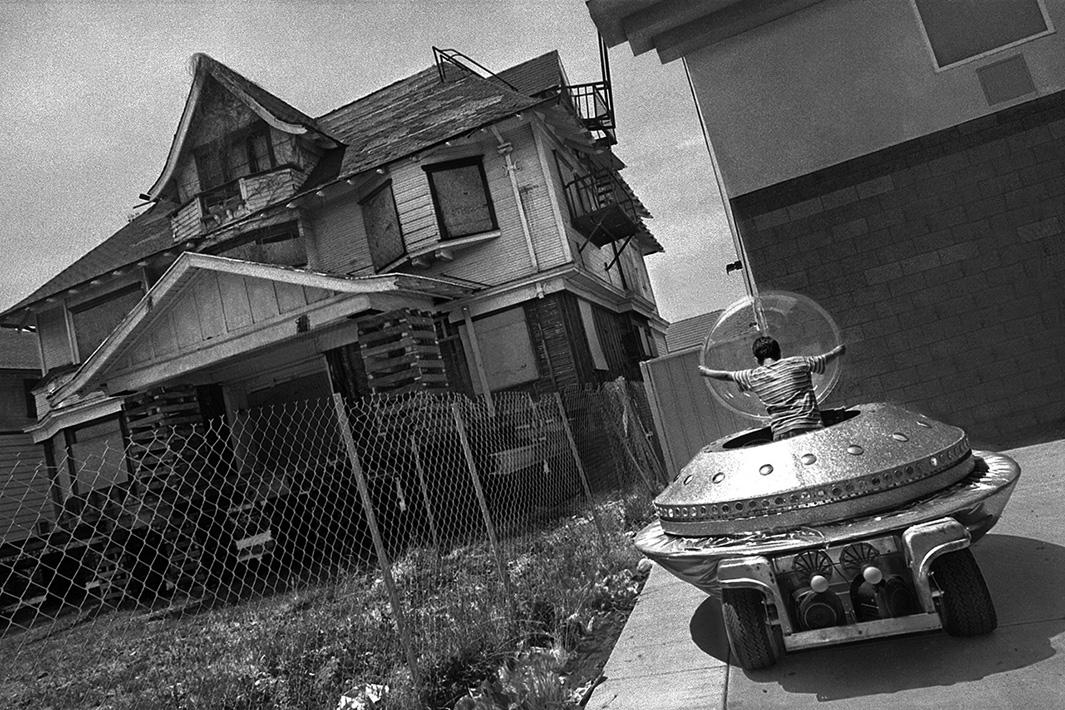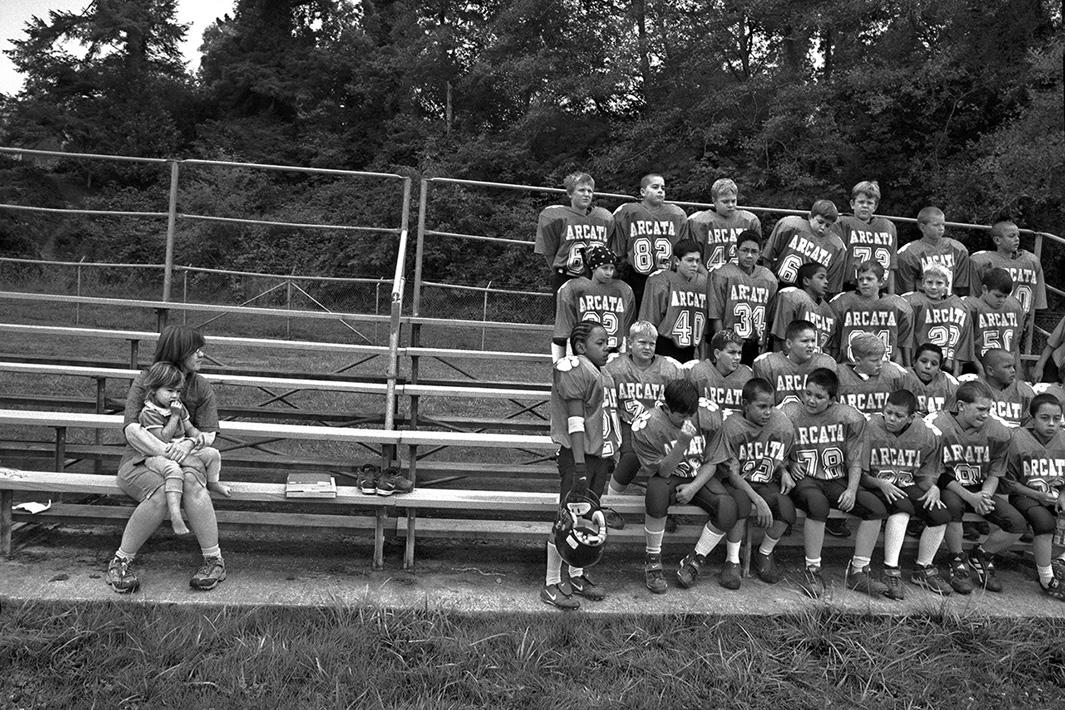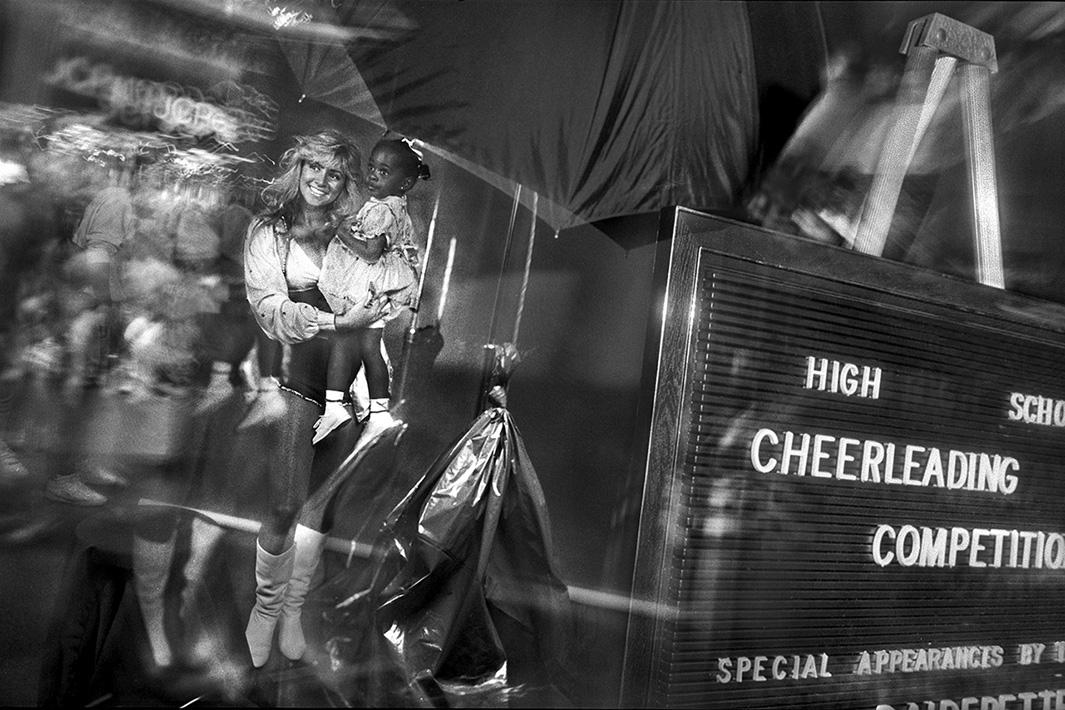 Although many of Alleman's images have a street photography feel to them, he said shooting street photography in Los Angeles is a complicated endeavor and one that begs a different definition. "I shot at least half my pictures at public events—at parades and happenings and conventions and such—which gave me access to great and varied activity in the public realm, on the street, without any illusion that it was actually, organic 'streetlife,' " he said.
"The photographs of "Social Studies" are usually not about faces or 'types' or anyone's particular human spirit," Alleman added. "They're most often about bodies in relation to other bodies—often encased in uniforms or costumes—in the context or architecture or some exemplary feature of the social landscape. So, I don't need to see anyone's soul in their eyes; to the contrary, I just need them to break contact and look away from me."