Photographer Ryan Schude's series "Them and Theirs" is a vibrant, sometimes whimsical take on car culture mostly in and around Los Angeles. The project, which began in San Francisco in 2001 while Schude was studying at the San Francisco Art Institute, initially focused on people with vanity license plates. He put the project on hold and didn't begin shooting it again regularly for nearly a decade.

Although many of the subjects are friends or friends of friends, Schude said he has also found people by "placing a postcard with an example of someone else's car portrait under a stranger's windshield wiper with a note explaining that I'd like for them to participate." Before each session, Schude said he has a lengthy discussion with each portrait subject in order to determine the location and focus of the shoot. "The concepts spring up organically after we have decided on a location, while props and wardrobe lend a hand at shaping the end product," he said.  
One of the trickier aspects of portraiture photography is making the subject feel relaxed; many people feel better when working with a prop. Using a car in the shot can sometimes act like a giant Xanax pill. "One of the most common questions people ask when I approach them about a portrait without a car is: 'Why me?' This project answers that, and I think they are more at ease because of the car," he said.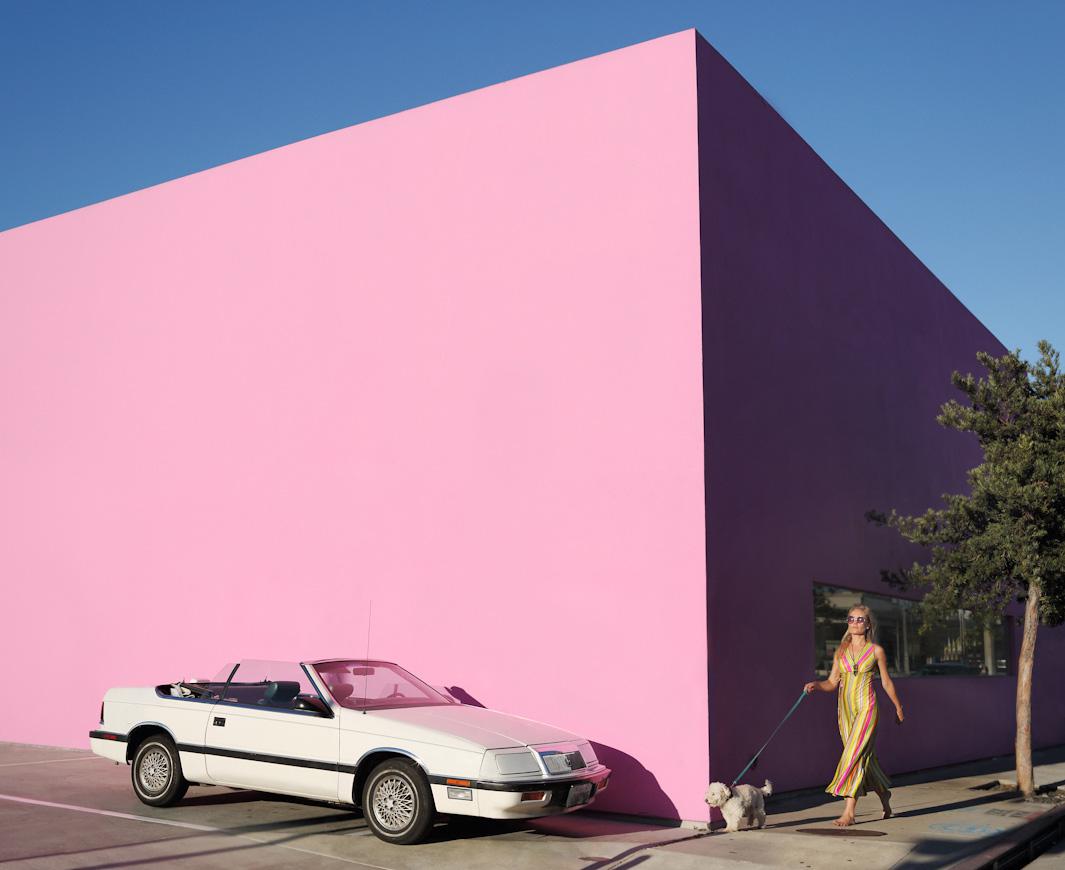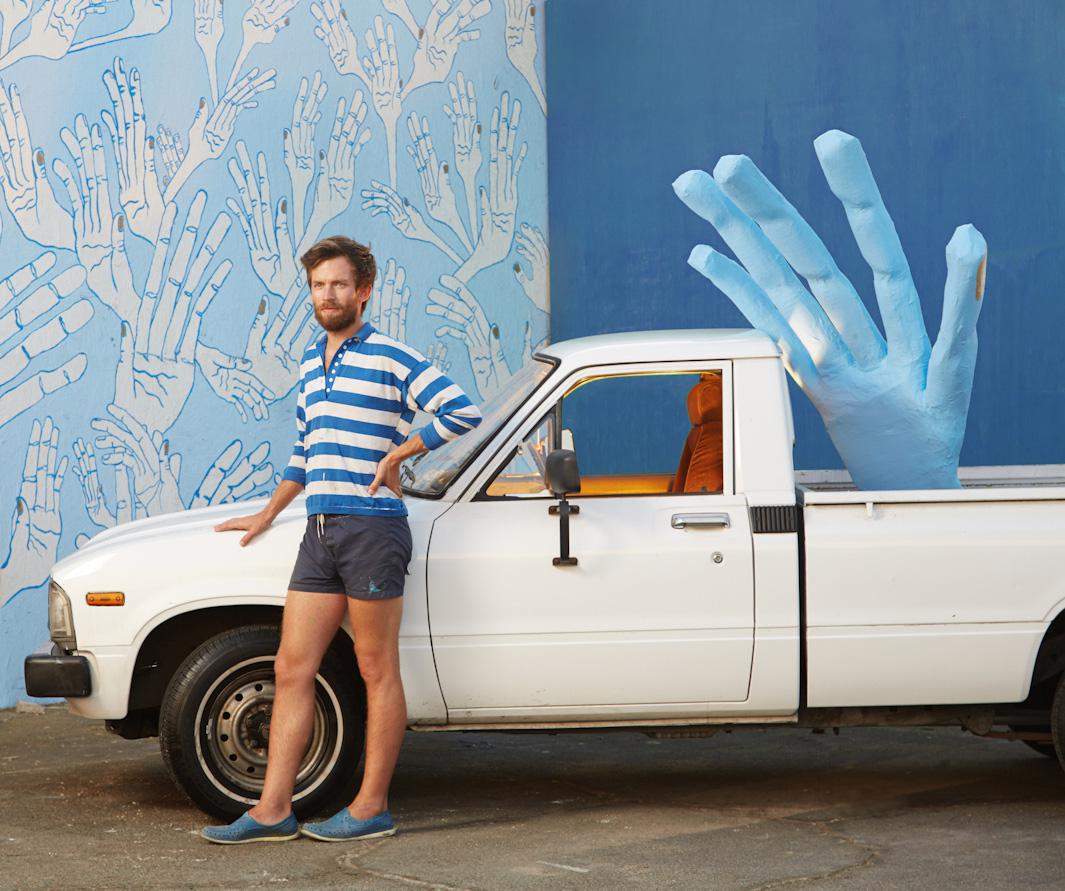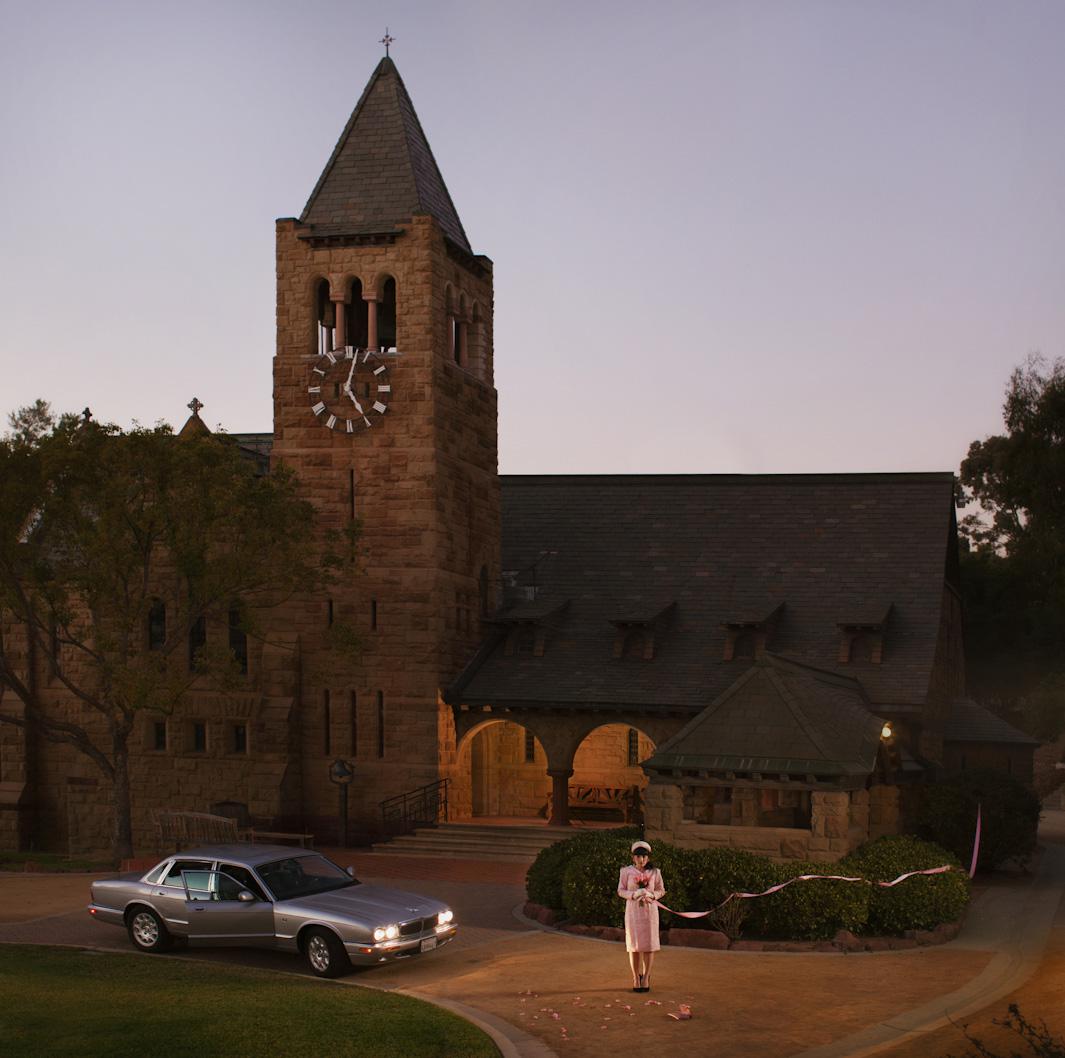 The project is personal and without a budget, he said, and he doesn't seek permits when shooting. For the Jimmy Marble portrait, Schude decided to hang a 30-foot tarp from a highway overpass, a potentially dangerous scenario. A stranger, thinking someone was about to jump from the bridge, called the police. "The cops came by and saw the tarp and what we were doing and figured since no one was committing suicide, this was OK in comparison," Schude recalled. 
Although each photograph has a different feel, there is a humorous element to some of the images, something Schude said comes naturally. "It seems humor is going to sneak into many of my photographs whether I intend it or not," Schude said. "I hope viewers have fun with the images one way or another."
Although he is busy in Los Angeles working as a commercial, editorial, and advertising photographer, Schude doesn't see himself finishing "Them and Theirs" anytime soon. "I could do this for another 20 years and not be done. There will always be new people to meet and photograph. Maybe I will slow down at points to focus on other projects, but for now I am really excited about shooting as many of these as I can," he said.