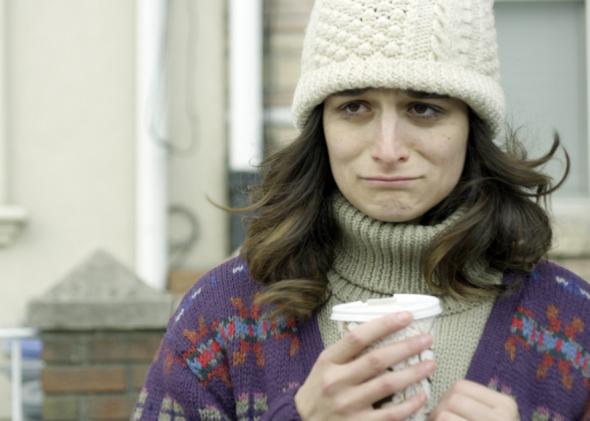 Abortion is a weighty issue, and so films that tackle it tend to be, well, heavy stuff. That's not the case with Obvious Child, the self-styled abortion comedy that captivated audiences at Sundance and released its first trailer today.

Leading the cast is Jenny Slate—probably most notable for her one-year SNL run, but dear to this writer's heart for her brilliant voicing in "Marcel the Shell With Shoes On," which was directed by husband Dean Fleischer-Camp. In Obvious Child she plays Brooklyn comedian Donna Stern, a Slate-like stand-up with a confessional act who gets dumped, fired, and in bed with subsequent rebound Max. Protection is forgotten, and Stern ends up impregnated. She decides to get an abortion, but her relationship with Max evolves to be deeper than a one-night stand.

From the trailer, the film looks like a subversive little rom-com that avoids being too precious and instead depicts plans gone awry with clear-eyed humor and grace. Slate in particular has drawn raves for her vulnerable and side-splitting performance, and director Gillian Robespierre has been commended for her smart writing and bold vision. For those who like their summer movies without superheroics, this will be one to look out for; it hits theaters June 6.
---