Kiev-based photographer Maxim Dondyuk's project "The Crimea Sich" began as an obscure look at a Crimean military training camp for young boys. But his work has gained newfound importance with the annexation of Crimea by Russia as part of the ongoing regional conflict. The sich is a military center or encampment for Cossacks, who are an ethnic minority within Ukraine and Russia. This training camp for boys is in Eski-Kermen, a mountainous, forested, medieval fortress town in Crimea. The teachers come from both Ukraine and Russia; the kids come from Ukraine, Russia, and other neighboring areas. For two weeks, boys 7-16 learn military training from officers with actual war experience that includes target practice with real weapons and live ammunition.
Dondyuk, who was recently named one of Magnum Photos' "30 Under 30," worked on the project from 2010–2013 and is currently editing a documentary film he shot last year on the camp. According to Dondyuk, because had a connection to one of the Cossacks, he was able to get a permit to shoot in the camp; he lived and trained under the same conditions with the campers for two weeks. "I was allowed to photograph everything I saw in the camp after I told them what I want to show," he explained. "I wanted to understand the full situation there and to show the atmosphere in my photos."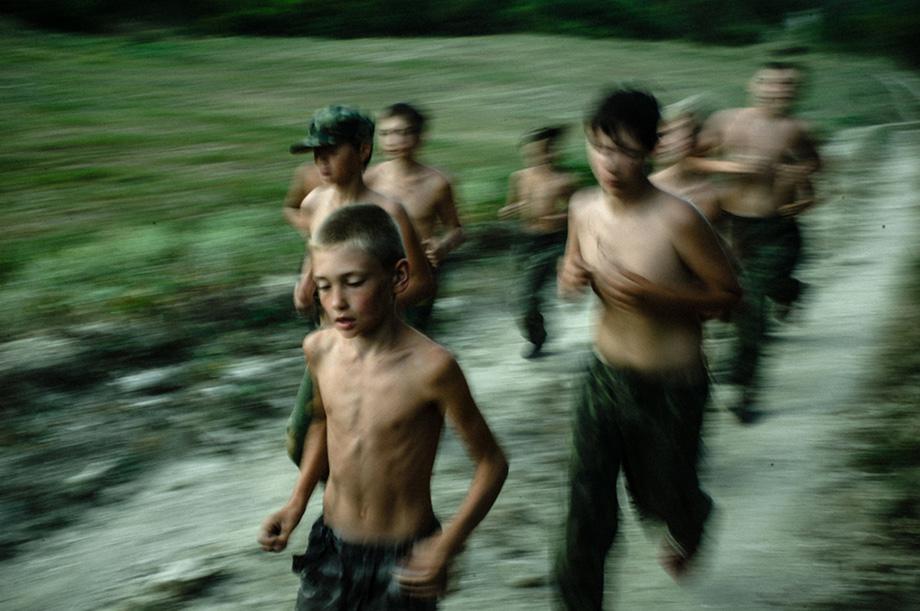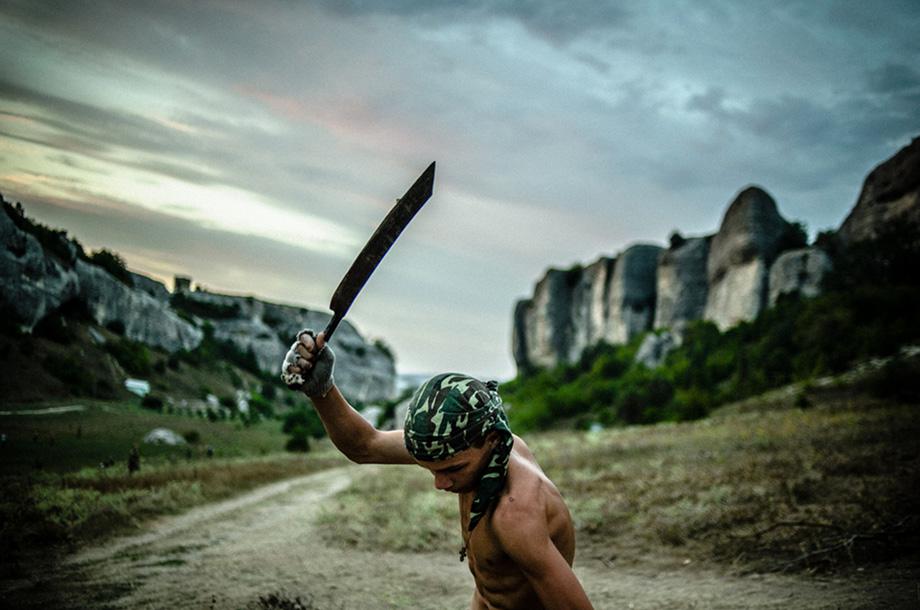 For the most part, the kids who attend are mostly children of Cossacks and are pro-Russian, although all children are allowed to attend. Most of the campers also train at Cossack schools. "This camp isn't widely publicized, and many Ukrainian citizens are not even aware of its existence," Dondyuk added.
Orthodox Christianity, the religion of most Cossacks, is seen as the difference between the sich operating as a mercenary training camp and teaching skills for a specific, higher, and honorable purpose. While working on the project, Dondyuk overheard one of the officers saying, "If we train them to kill but don't give attention to spiritual training, we educate an ordinary killer and not a defender of [a united Cossack] Motherland."
The students from Ukraine and Russia have in the past grown up to become members of the Ukrainian and Russian armies. But after Russia's annexation of Crimea, there is a chance the camp will no longer exist in the same format as it has in the past; they are unsure what will happen next.