The Albany Bulb, a former landfill situated on a fist-shaped peninsula that juts into the San Francisco Bay, is a lot of things to a lot of people. Though managed by the city of Albany, Calif., the Bulb has long existed in a sort of gray area where anything goes. For graffiti artists and sculptors, it's an open studio. For dog walkers and teenagers, it's a space for unregulated recreation. For several dozen homeless people, it's home.
Mark Andrew Boyer, a student at UC Berkeley's Graduate School of Journalism, went to the Bulb looking for a story this fall. When he met Bob Anderson, he knew he'd found one. "I was walking on the shore and heard some hammering in the distance," Boyer said. "I followed the sound, and there was this guy building this huge structure."
Even on a peninsula populated by handmade, ramshackle structures, Anderson's place, half home and half art piece, stood out. Intrigued, Boyer spent a week with Anderson photographing him and his three-story domain, which upon closer inspection was even more amazing than it looked from the outside. "There could be a shipping pallet next to a mirror next to a piece of plywood next to a mandolin that he's shoved in between the cracks. It's a really interesting mix of objects," Boyer said. "It's ever changing. Every time I went back it looked completely different. I went out for a walk once and he had stuck a wind surfing sail on the top of it."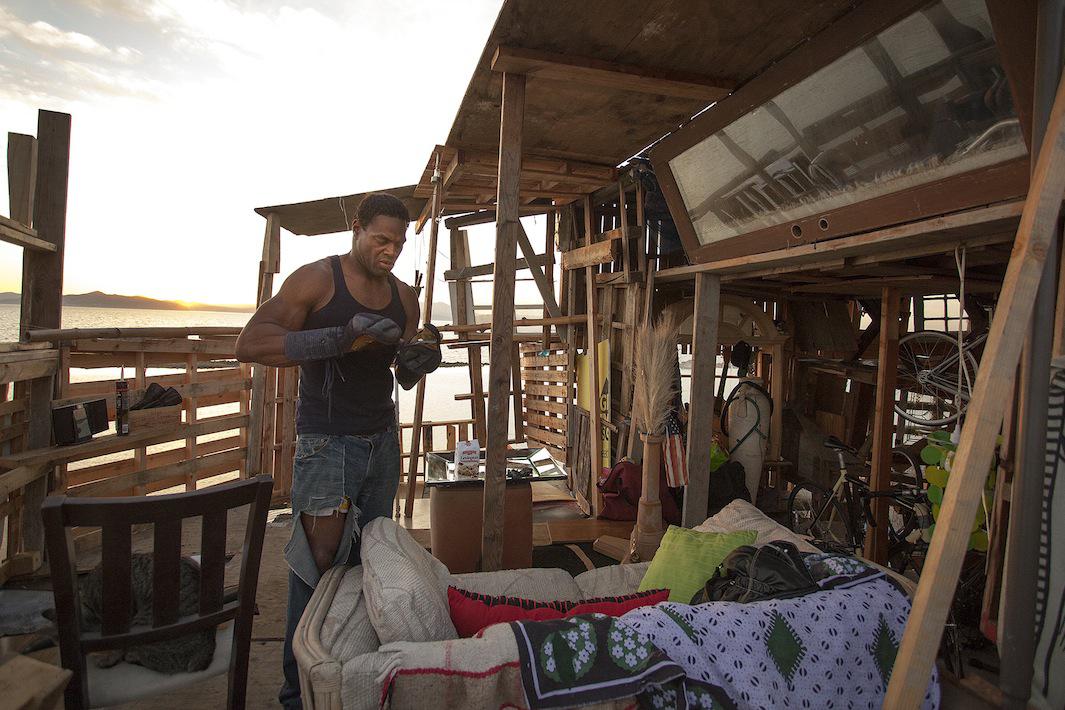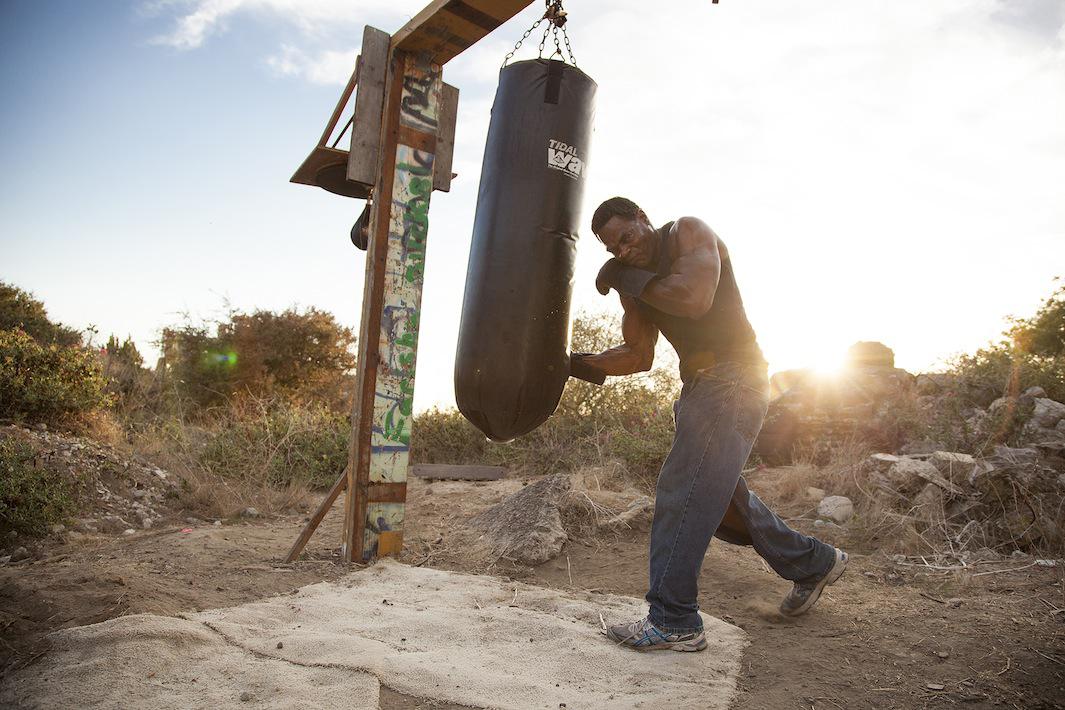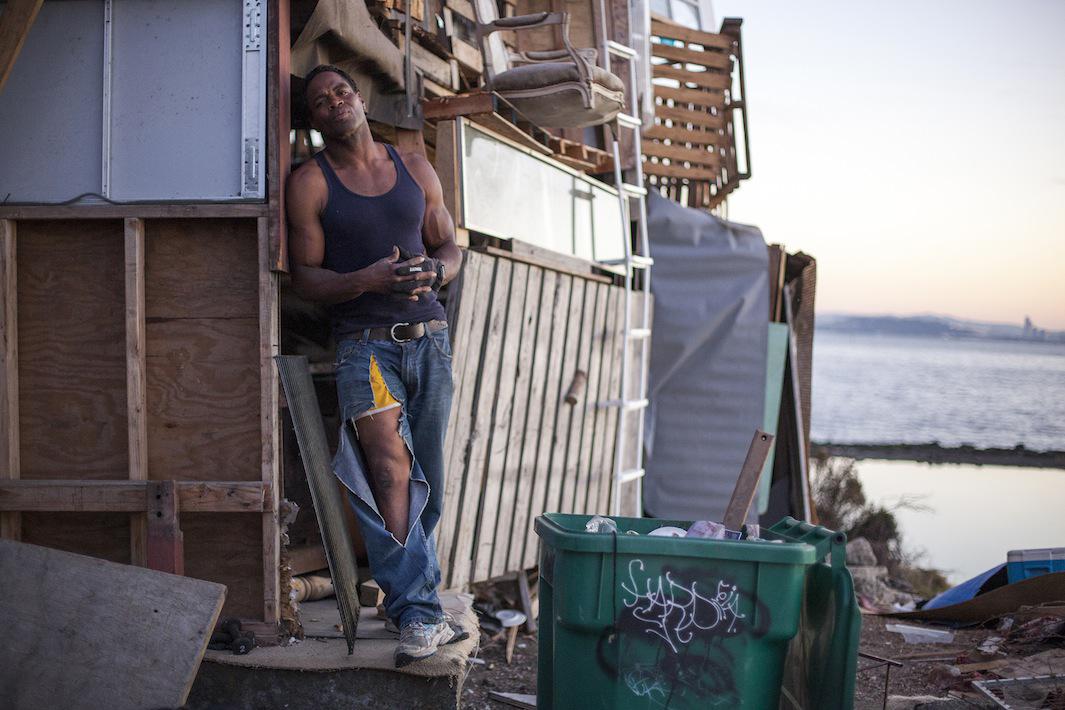 Anderson told Boyer he had been living with his mother in Berkley, Calif., until 2011. When she died, he became homeless. Before that, he said, he had been a professional boxer living and fighting in Las Vegas. "He still trained every day. He said it keeps him level-headed," Boyer said.
Last year, the Albany City Council voted to remove the encampments on the Bulb in order to incorporate the area into the Sylvia McLaughlin Eastshore State Park. With help from the city, some residents have found homes outside of the Bulb. Others, including Anderson, sued to block the eviction.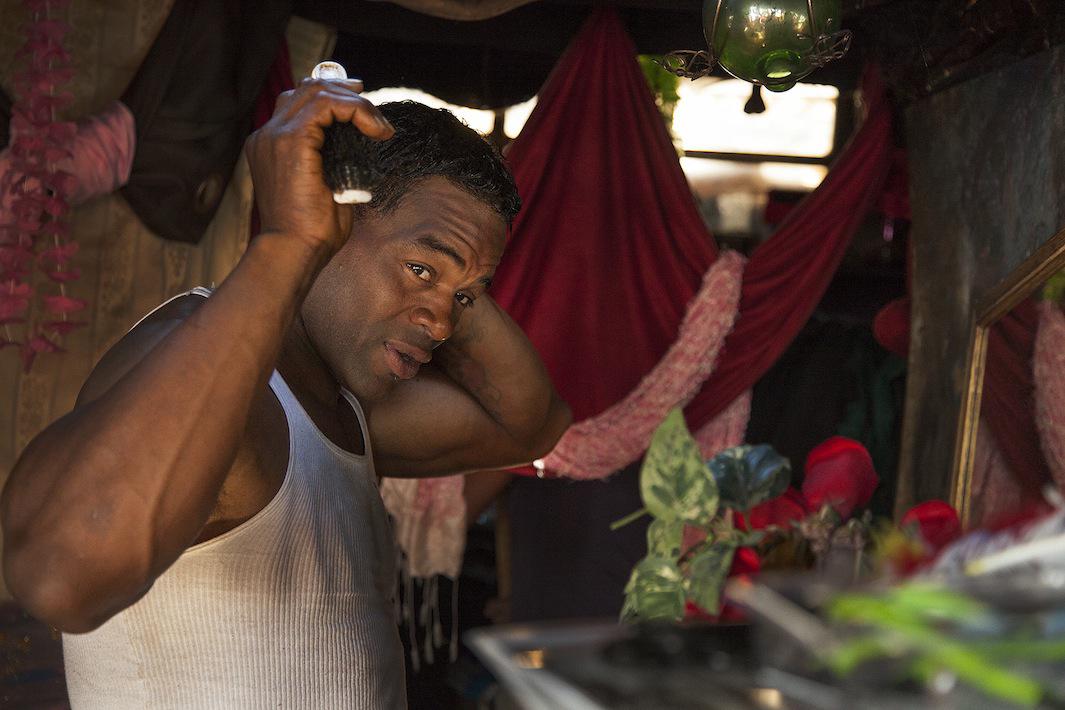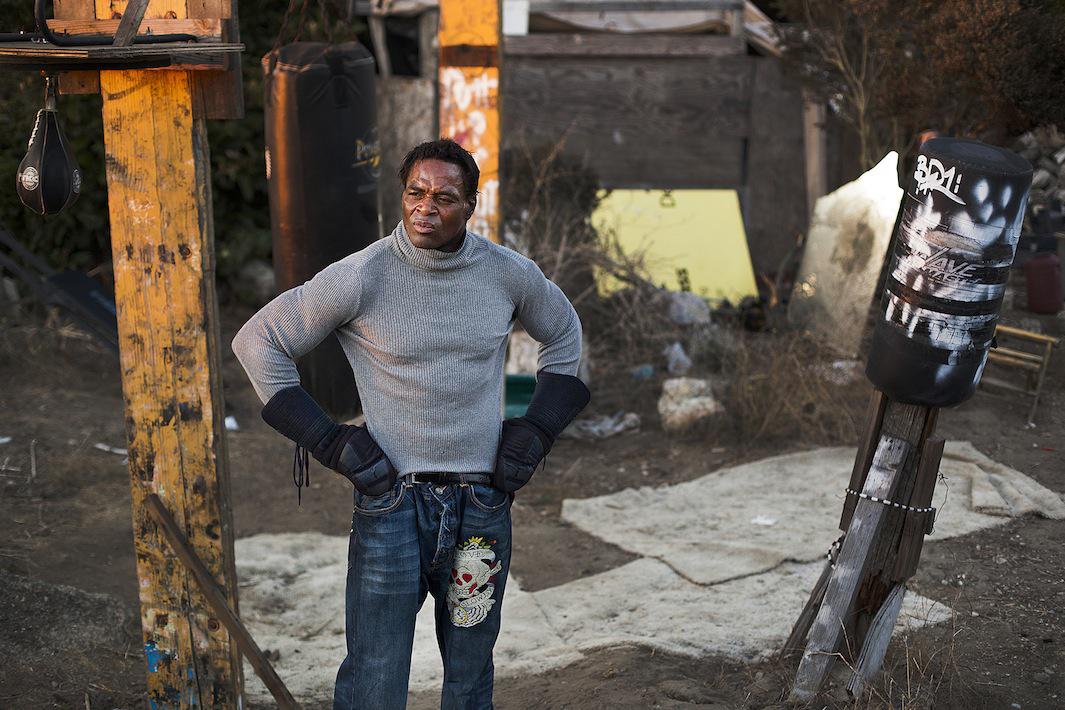 Last month, a city inspector found Anderson's mansion to be unsafe, and it was demolished on March 19. "The illegal structure was in violation of numerous state and local code provisions and posed an immediate threat to public health and safety," city clerk Nicole Almaguer wrote in an email to the West County Times. "The violations were so extensive that there was no possibility they could be corrected by repairs, nor would such construction be legally permitted on public property at the Albany Bulb waterfront park."
Boyer said Anderson is now living with his girlfriend in a tent near where his house once stood. Though his fate is uncertain, Boyer said Anderson has no plans to leave the Bulb. "Even though they're technically homeless, they don't feel homeless living as part of this encampment. It's a really unique place. I think it's especially interesting in the context of the housing shortage, the rising housing prices, and growing income inequality in the Bay Area. It's one of the last places where homeless people can go and feel somewhat self-reliant and safe," Boyer said.