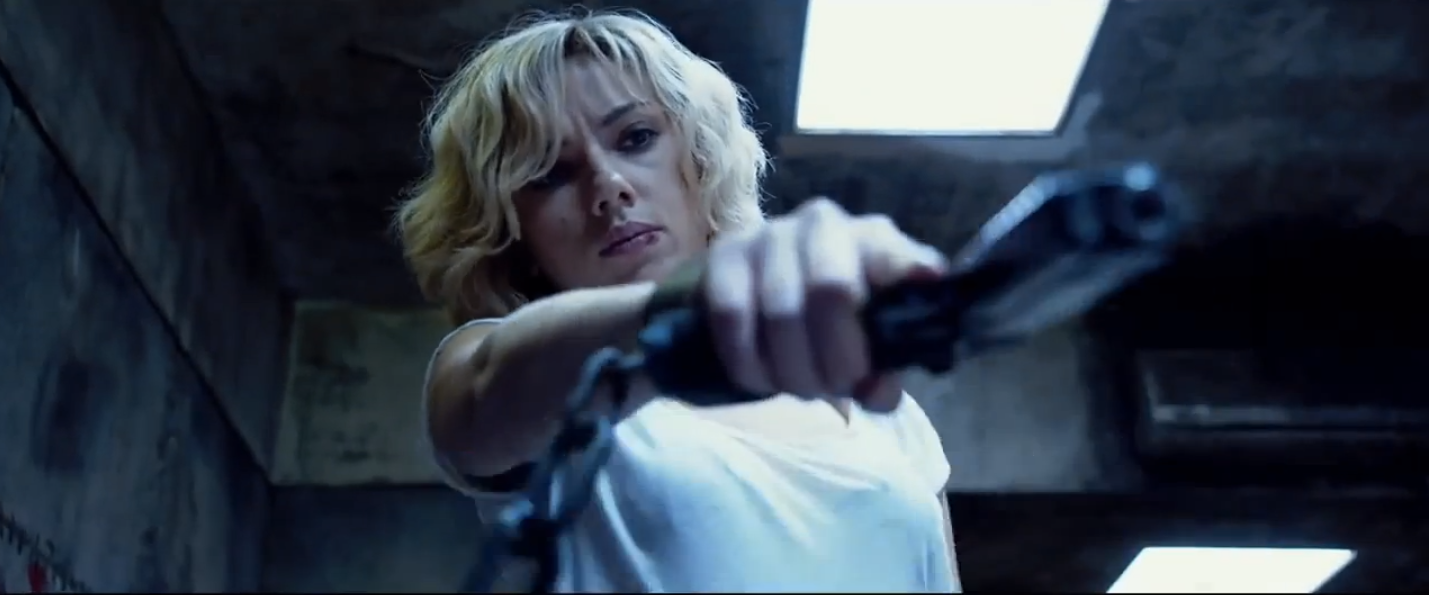 Though at least one critic may still not take her seriously, it looks like more and more big-name directors are trusting Scarlett Johansson with more complex roles. In the past few months she's earned rave reviews for her voice characterization in Spike Jonze's Her and for her starring role in Jonathan Glazer's upcoming sci-fi thriller Under the Skin, in which Johansson plays an alien who preys upon men.
In Lucy, she takes on another demanding role, this time for writer-director Luc Besson (Leon: The Professional, The Fifth Element). In the sci-fi thriller, she portrays a woman living in futuristic Taiwan who is unknowingly doped and awakens to find out that smugglers have implanted her stomach with a bag of drugs. The drug involuntarily seeps into her system and makes her superhuman, suddenly able to absorb a wealth of knowledge almost immediately. Working with a leading neuroscientist (Morgan Freeman), she seeks to understand what it is happening to her body—all while taking down the mob along the way.
If this all sounds a little too much like, say, Limitless, it's true that the trailer makes the movie look a little derivative. But considering Besson's talent for stunning visuals and the possibility of another star turn from Johansson, it seems worth keeping an eye on.
---