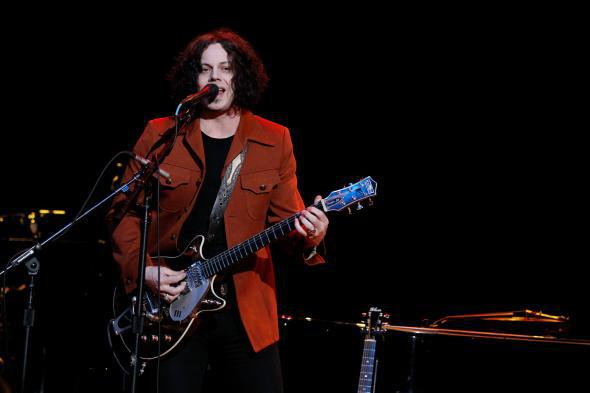 For this year's Record Store Day festivities, Jack White made what he called the world's fastest record. He not only performed but also pressed to vinyl "Lazaretto," the title song off his forthcoming solo album, in less than four hours. Today White released the studio version, and much like its predecessor, "High Ball Stepper," this first official single from the album is a rambunctious ride.  
In a sneering tone, White rap-sings about varying degrees of isolation, like being thrown into a lazaretto—which the OED defines as an isolation hospital—for being "born rotten," to feeling "quarantined on the Isle of Man." For most of "Lazaretto," White's heavy guitar riffs steal the show, but in the third act it shifts gears. Sonic 102.9's program director Al Ford, who recently heard the entire album, noted its obvious Nashville influences, including the presence of fiddles and slide guitar. The song closes with glimpses of both before coming to a frenzied and abrupt halt.
Overall, though, "Lazaretto" plays like stadium rock—exactly what you'll want to hear from White as he heads out on tour this summer. The album arrives June 10. 
---