Since its birth in the New York ballroom scene of the 1960s, voguing has made a few notable entrées into mainstream culture, such as Madonna's song "Vogue" and the 1990 documentary Paris Is Burning. But French artist Frédéric Nauczyciel's portraits of modern voguers highlight the ballroom scene's continued relevance as an underground culture, one that serves as a platform for self-expression for queer people of color in urban communities across the globe.
Nauczyciel was in Baltimore on a grant from the French government in 2011 when he stumbled across some voguers performing in a parking lot. He posted photos of the event to Facebook and quickly found himself flooded with new connections in the ballroom scene. "Before that, I had maybe 50 friends on Facebook. Suddenly I ended up having 200 friends—voguers from Baltimore and New York," he said.
Nauczyciel stayed five months in the city, intrigued by the themes of race, gender, and performance that are embedded in ballroom culture. "They invent themselves. They decide who they want to be. They can twist very easily from masculine to feminine, from nice to mean," he said. "I think it's very brave, very courageous."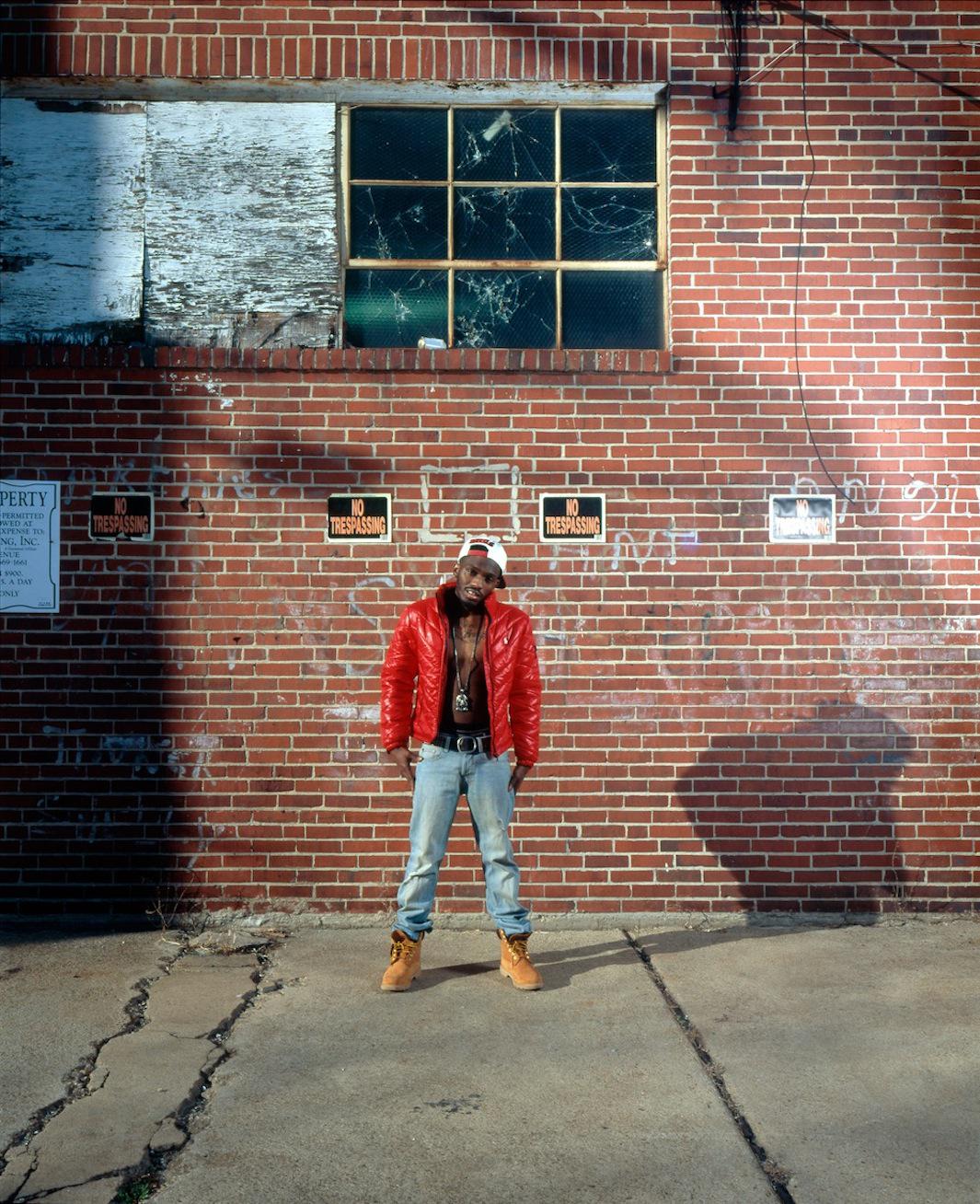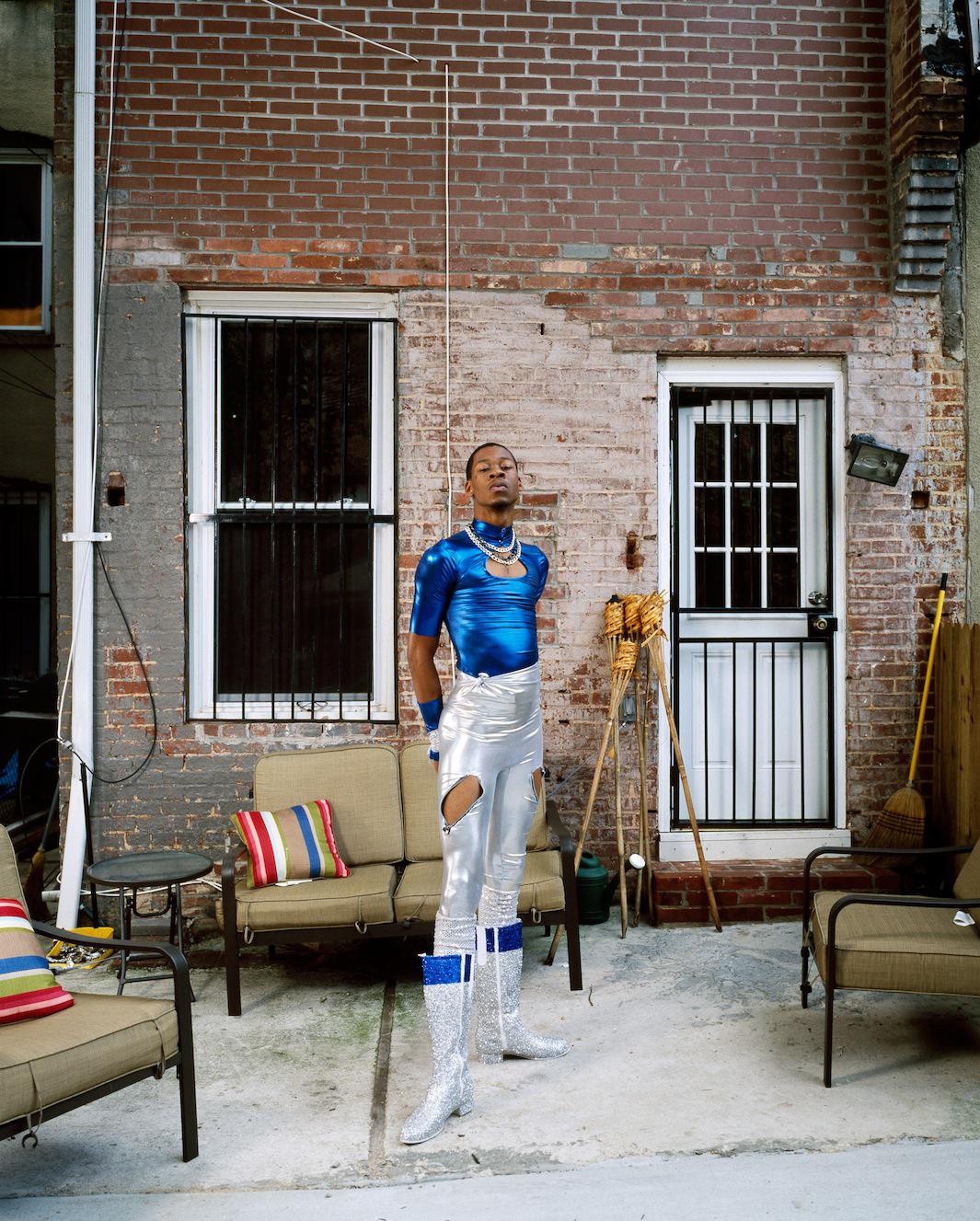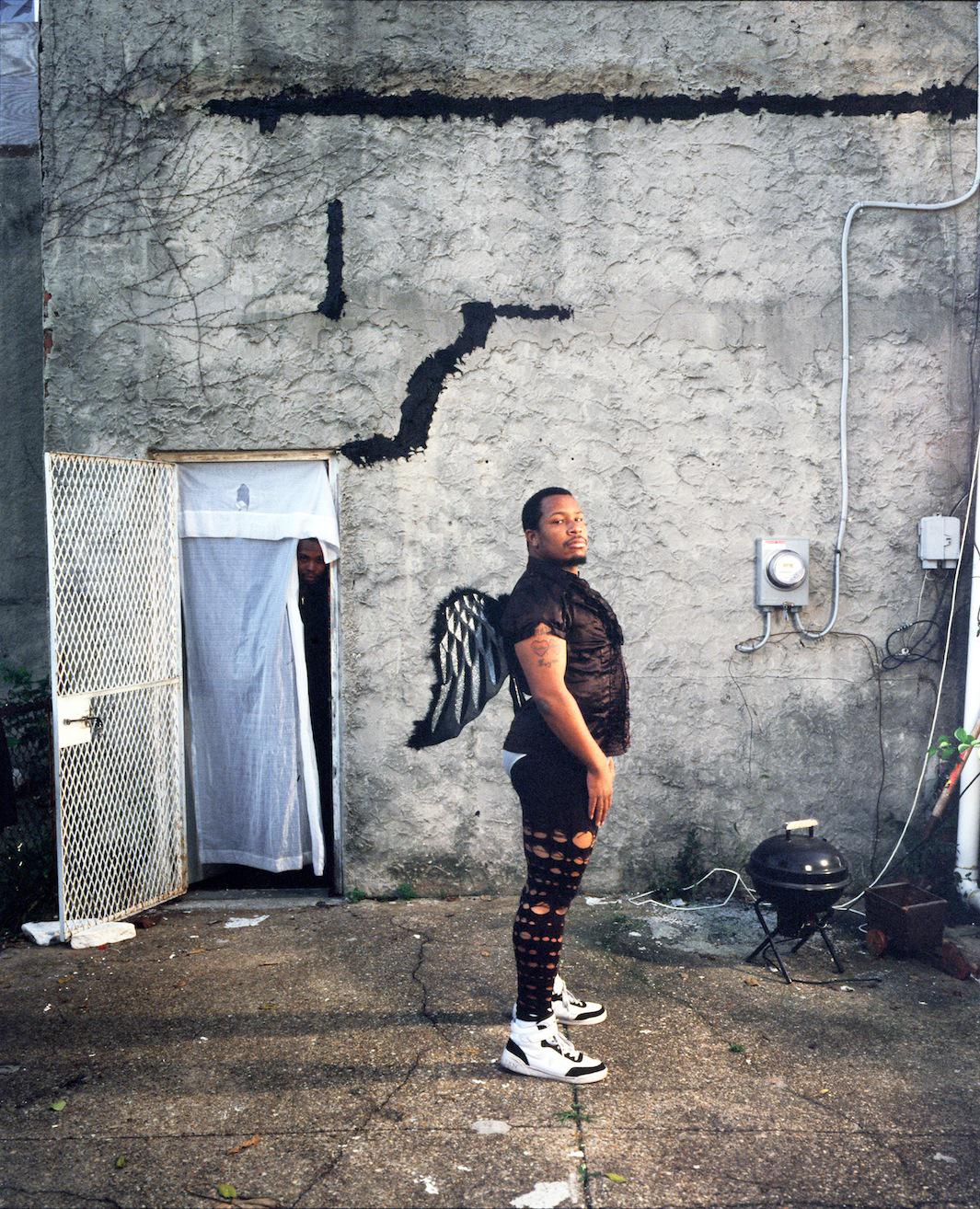 To get to know his subjects, Nauczyciel took some test portraits of them in a studio at the Eubie Blake National Jazz Institute and Cultural Center. From there, he made portraits with them in urban environments, a collaborative effort he said was a combination of "my vision and their reality." For the portraits, his subjects assumed their ballroom personas and, per Nauczyciel's request, posed in their own neighborhoods and backyards. "Their first reaction was, 'Why don't you pick a nice area?' In their minds, photography is about making things look nice. I told them it was not the type of work I was doing, that I simply wanted to talk about their reality, which is beautiful from my point of view," he said.
Nauczyciel's work in Baltimore eventually opened doors to exploring the voguing community in his native France. "Diving into the Baltimore vogue scene gave me the key to how I could fulfill the work in Paris. When I came back from Baltimore and showed the work at a museum in Paris, suddenly the entire Parisian scene showed up and some of them asked me to work with them," he said.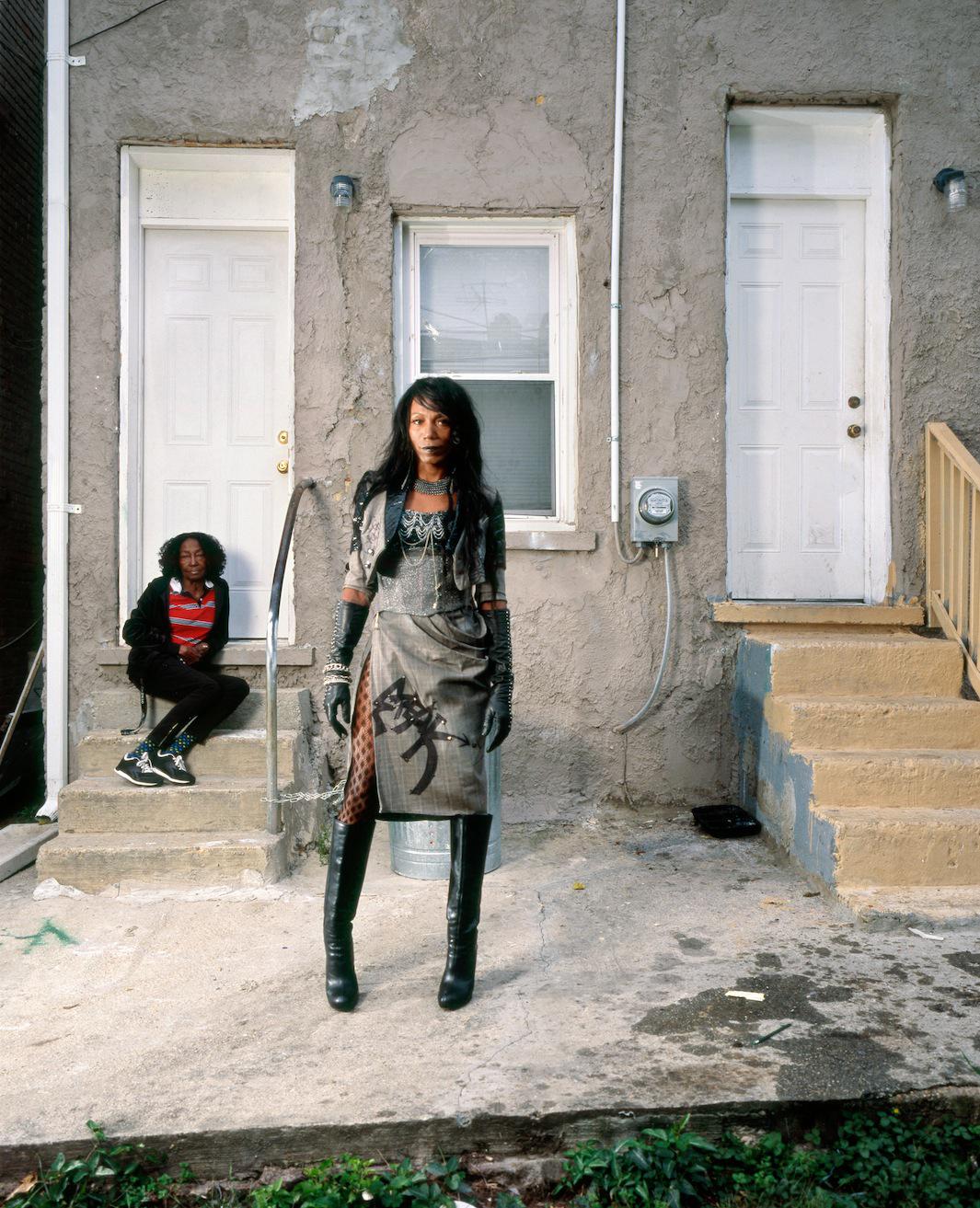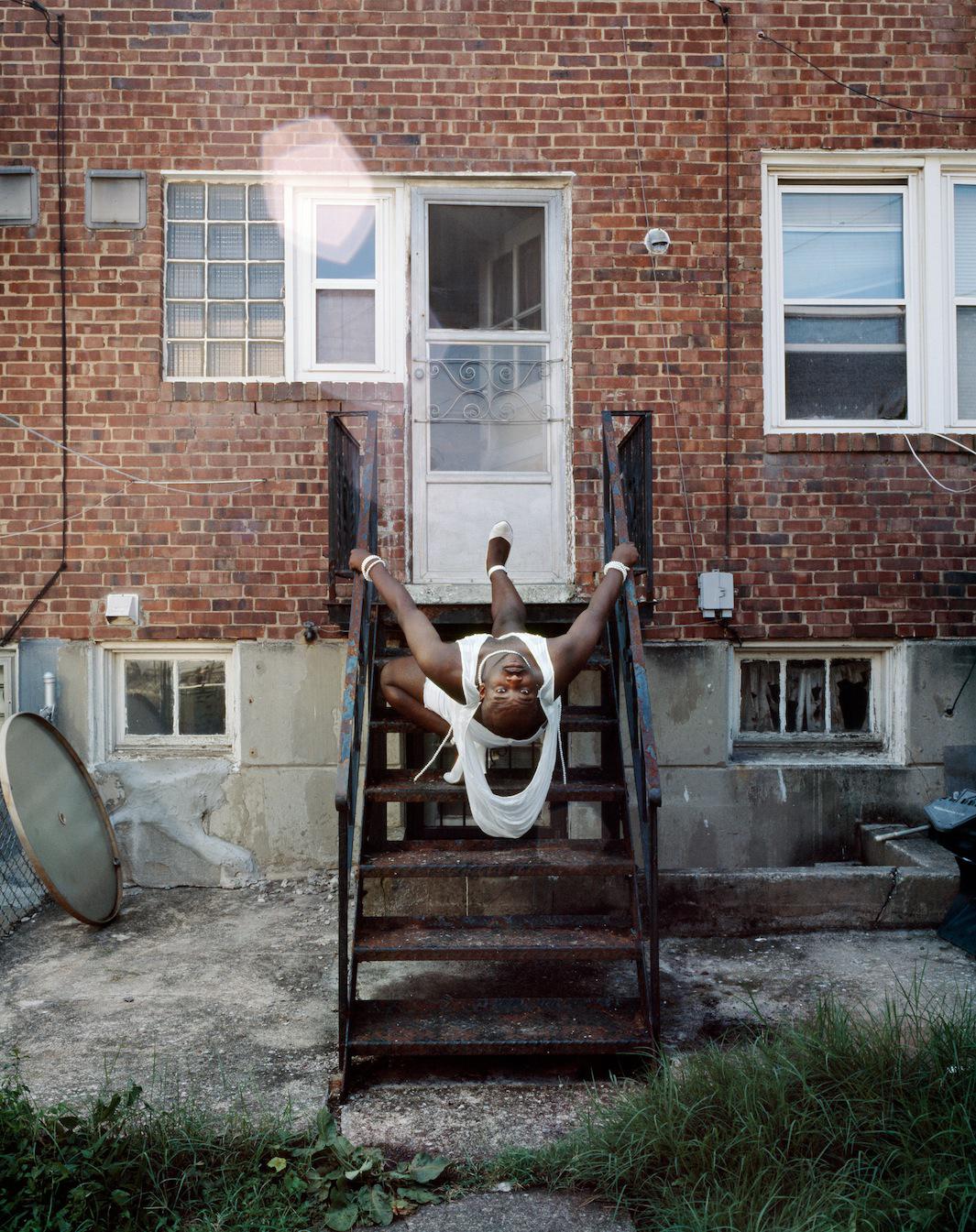 The title of his work, according to a release, refers to a metaphor used by Italian filmmaker Pier Paolo Pasolini to describe the destruction of the "unique spirit of the people" by "bourgeois consumerism." "If you don't have artists in a country, if there's no space to create, no place to invent something new, then there's no space in a country for people to invent themselves," Nauczyciel said. "If you don't have grey areas where something different or new is possible, then the culture is dying."
Nauczyciel's exhibition, "The Fire Flies [Baltimore / Paris]," is on view at Julie Meneret Contemporary Art in New York City through May 18.