Emma Phillips' photographs of a salt mine in the Nullarbor Plain of Western Australia make the familiar look otherworldly. The landscapes, featuring towering pyramids of white in muted tones, are studies in simplicity and abstraction. "I like pictures with not much in them, not too many distractions," the Melbourne-based photographer said via email.
Phillips came across the salt mine by chance but immediately saw an opportunity for a series. "I'd been looking for appropriate industrial locations to do a landscape series of pictures and had been finding it difficult to get access to certain places. I was driving through the desert, and after exploring for a while, I came across this place," she said.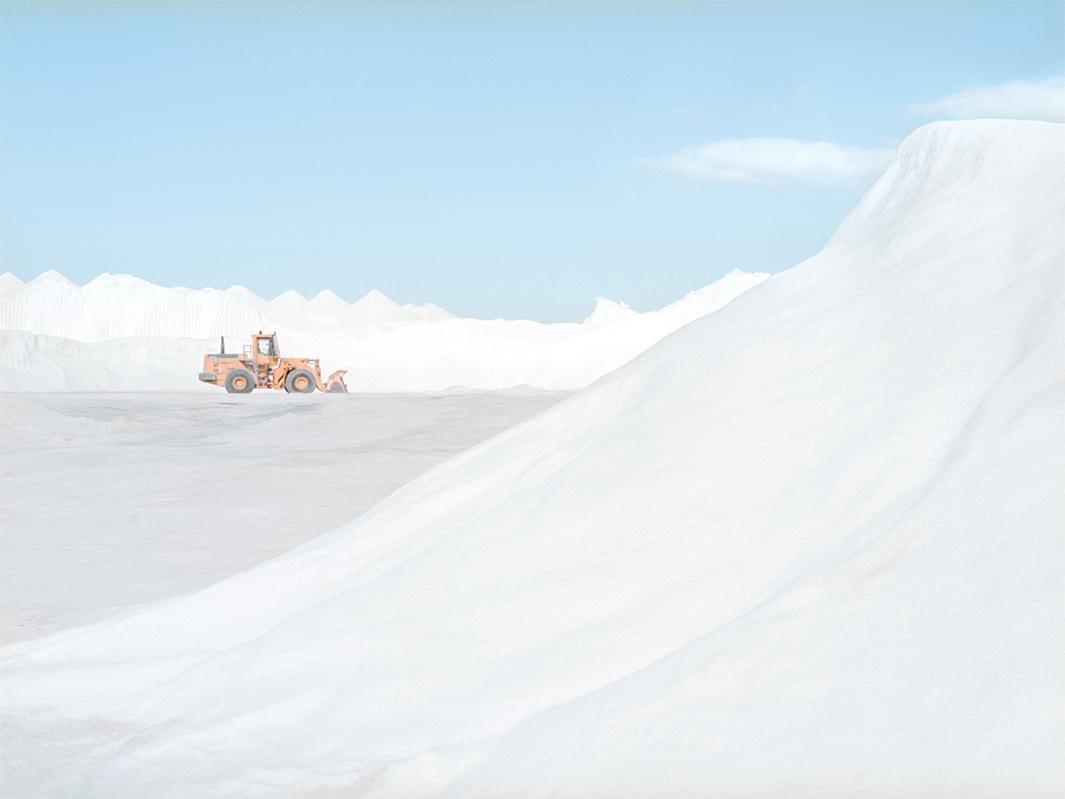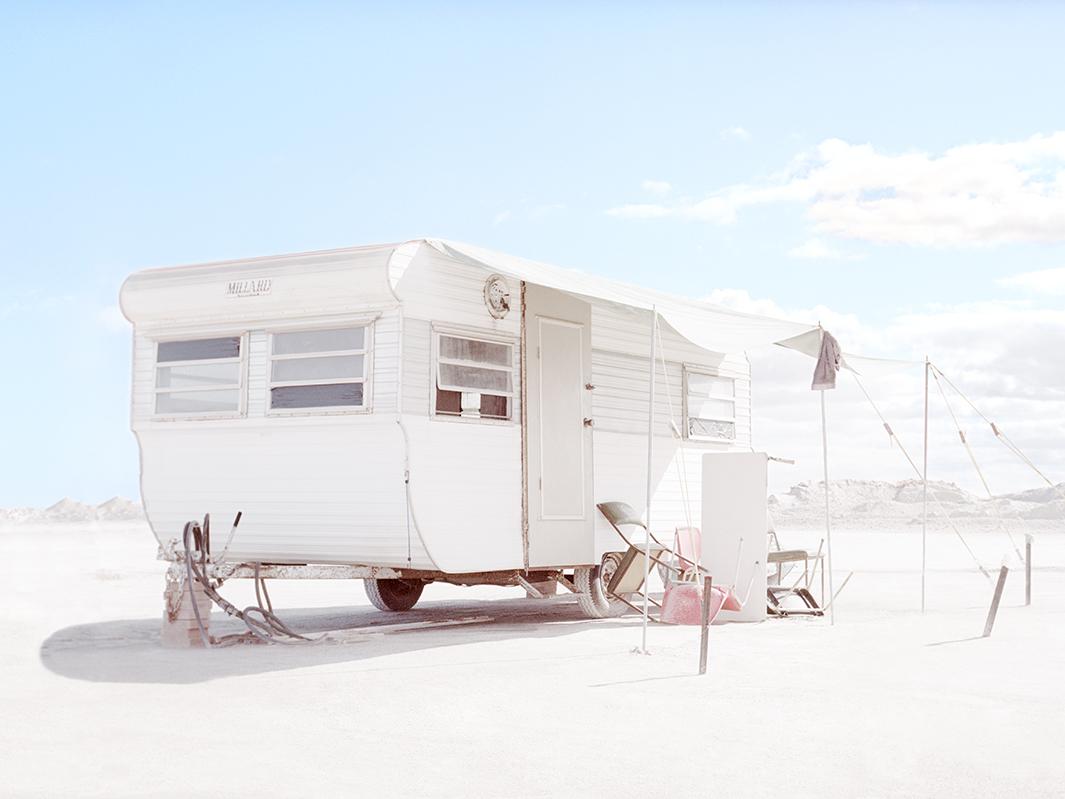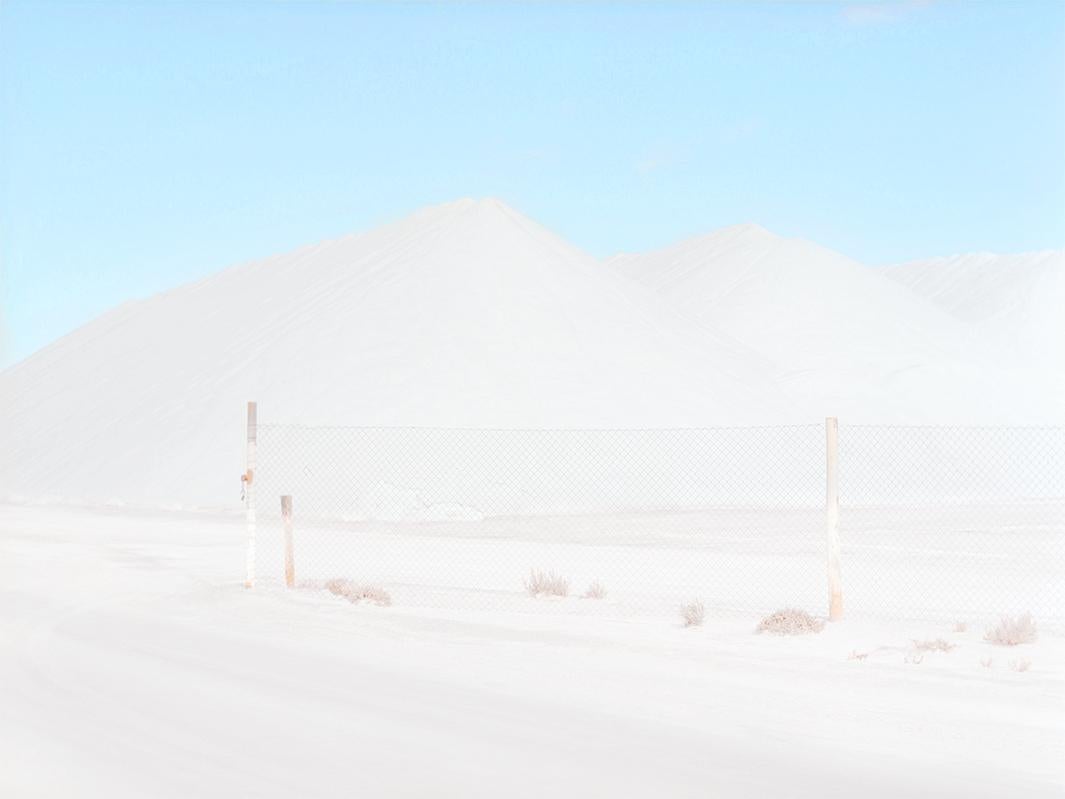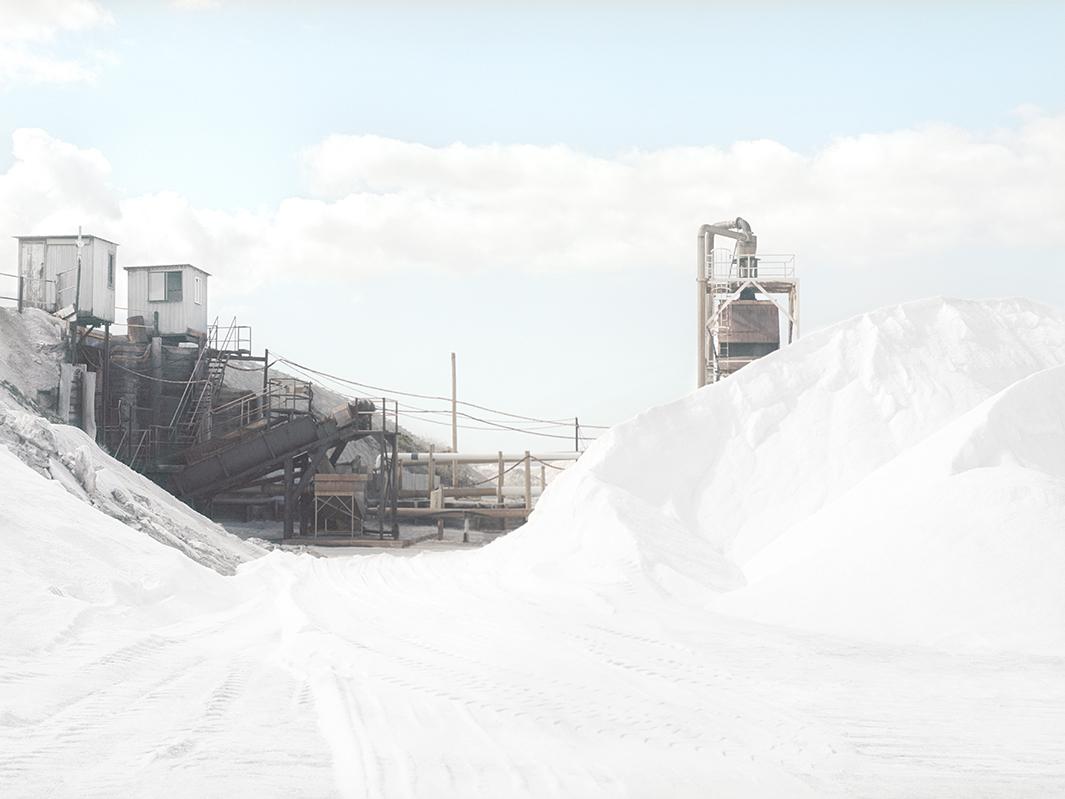 Phillips' photographic process was as simple as her subject matter. "I walked through the gates and started taking pictures. I didn't ask anyone. The whole project was shot in about an hour. The mine itself is actually quite small. There's not much sense of scale in the photographs and that's the way I tried to shoot it," she said.
The images are all clean whites and pale blues except for the occasional man-made object. "The arc of a conveyor belt juts obliquely from towering apex of salt; a caravan, itself blasted white, sits oxidizing in the midst of a vast, sun-beaten, white plane; an orange digger chugs across an otherwise colorless frame. Phillips has used salt as an allegory – reduced and economized – for the Australian interior," reads a description for Phillips' self-published book, Salt, which is available from Perimeter Books.