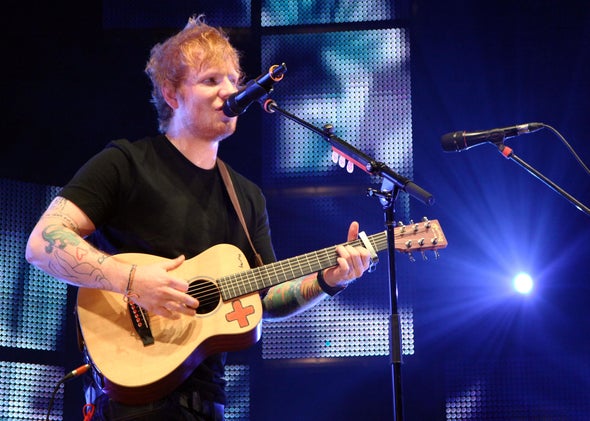 Ed Sheeran is a mere 23 years old, so it makes sense that his work—a sensitive acoustic ouevre somewhere between Damien Rice and Morrissey—would evolve. Few could have predicted this departure, though: The Brit crooner's latest, "Sing," is a Pharrell-produced track that owes a serious and transparent debt to the producer's work with Justin Timberlake.

That's not a bad thing. The song is a layered power-pop anthem, and Sheeran does justice to his influences, unleashing a falsetto so pure, crystal, and cutting that even J.T. would be proud. And the rapping, perhaps unnerving to some, is actually not news: Sheeran has, to varying degrees of success, employed his rapid-fire ability everywhere from live shows to the Internet to impromptu freestyle showdowns.

The pop move was also foreshadowed—Sheeran's written songs for Taylor Swift and One Direction—but it's still a jarring stylistic break from "The A Team." It's yet to be seen if this new sound is permanent or a one-off; the single is off his forthcoming sophomore album, x, to be released June 23.
---