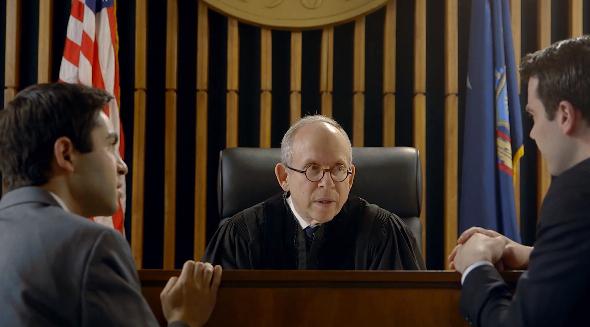 "Is that juror Danny Aiello?" So begins the first episode of Approach the Bench, the new Web series from Above Average, the YouTube channel run by Saturday Night Live creator Lorne Michaels. The series features Bob Balaban as the man behind the bench, and this episode has him banter with two attorneys as to whether one of the jurors is Danny Aiello, the renowned character actor famous for roles in The Godfather: Part II, Do the Right Thing, and Once Upon a Time in America.

For a Web series, there are big names involved: Michaels is essentially the overlord of comedy, and Balaban is the darling of auteurs like Wes Anderson and Christopher Guest. That being said, Web series have been growing in popularity lately; some, like Broad City, eventually get picked up by cable channels, while others, like High Maintenance, eclipse most of the shows actually on television. Approach the Bench clearly doesn't have lofty ambitions (this episode is under two minutes long), but it strikes an immediate tone and gets plenty of laughs, which is pretty much all it aims to achieve.

Update, April 24, 2014: The headline on this post has been updated to clarify that Approach the Bench stars Bob Balaban and was produced by Above Average.

---