Rick DeMint has an unusual hobby. Since 2003, he's taken Polaroid portraits—or "Portroids," as he calls them—of friends, family, and just about every famous person you can imagine.
DeMint's day job, in cash management and investment, puts him close to scores of well-known personalities. "From where I work it's probably five to 10 blocks to any of the Broadway theaters or morning shows or late-night talk shows. It's easy on the way to work to stop at one of those shows and potentially get a picture. Just walking around anywhere in the city you end up running into people," he said.
There's something particularly intimate and candid about a Polaroid image. Performers are often heavily stylized when we see them on television or in magazines, but DeMint's photos offer a perspective that's refreshing and rare. "They're right there on this small little 4-inch by 4-inch photo, which essentially captures them as they really are. There's no touch-up or pre-planning. It's just capturing someone live in the moment," he said.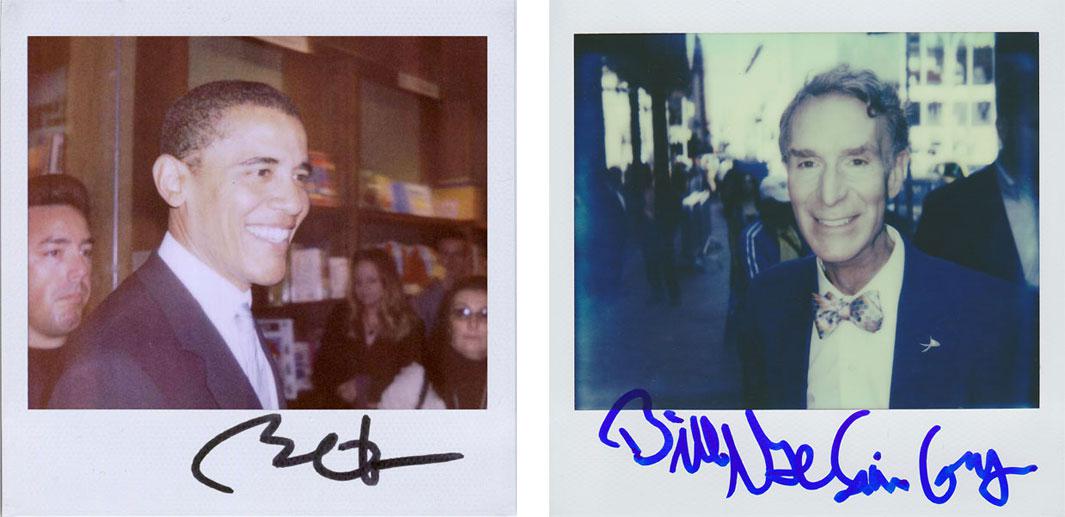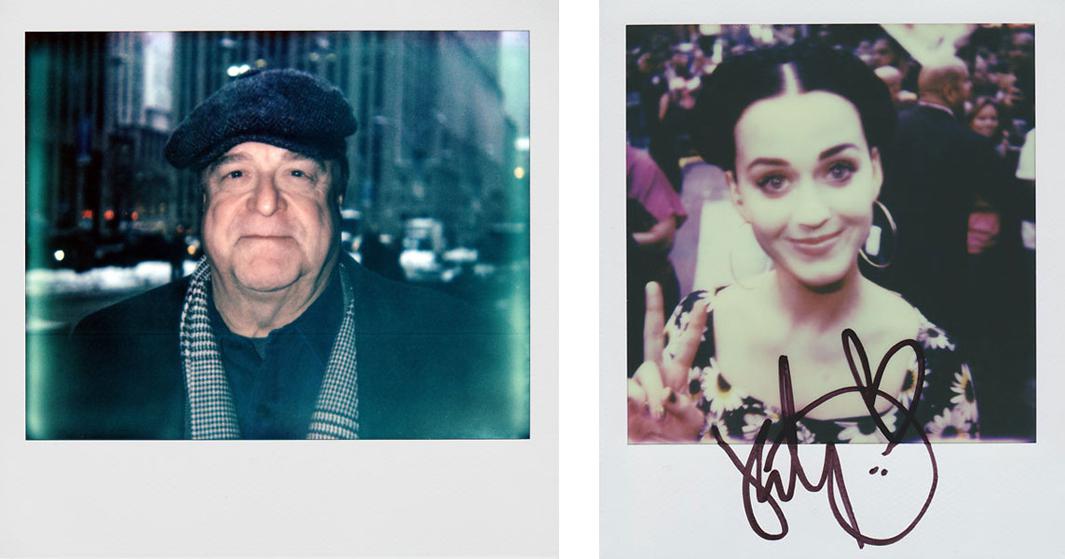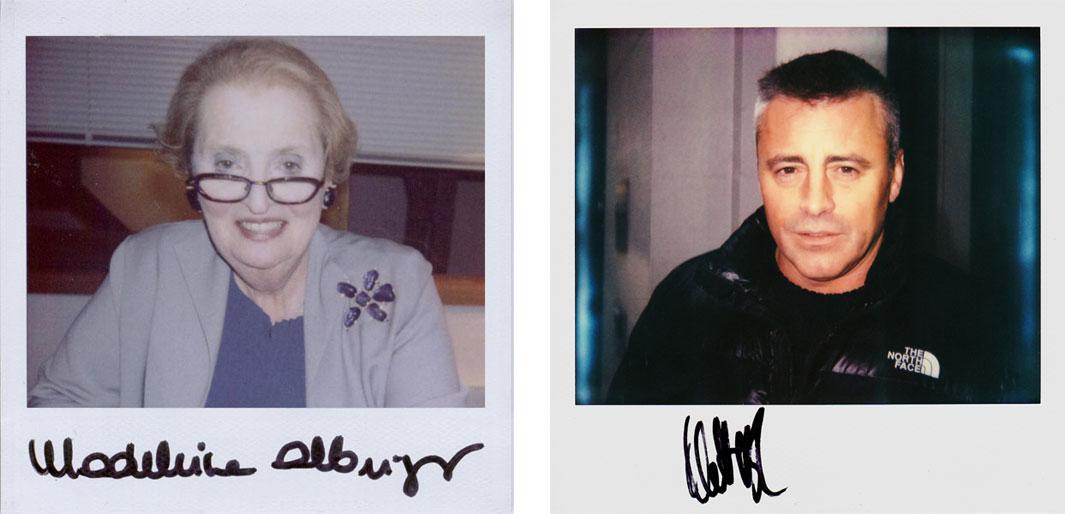 DeMint has rules for his portraits that keep them genuine. He takes only one Portroid per person, and he doesn't do retakes. He also makes his subjects sign their portrait before it has developed. Of course, he said, he's broken all those rules at least once. Usually it's with good reason.
When DeMint approaches a subject for a photo, Polaroid Spectra in hand, he tends to get a mix of responses. "A lot of people think it's fun and unique, so they're very enthusiastic about it. They like seeing the Polaroid camera come out because they don't see it often. Some are taken aback, which is also nice," he said. 
While the Portroids project remains a hobby, the work has opened him up to some new opportunities, including backstage and red-carpet access. It's also gotten him his own exhibition, "Portroids," which is on view at the Impossible Project Space in New York City through April 3.