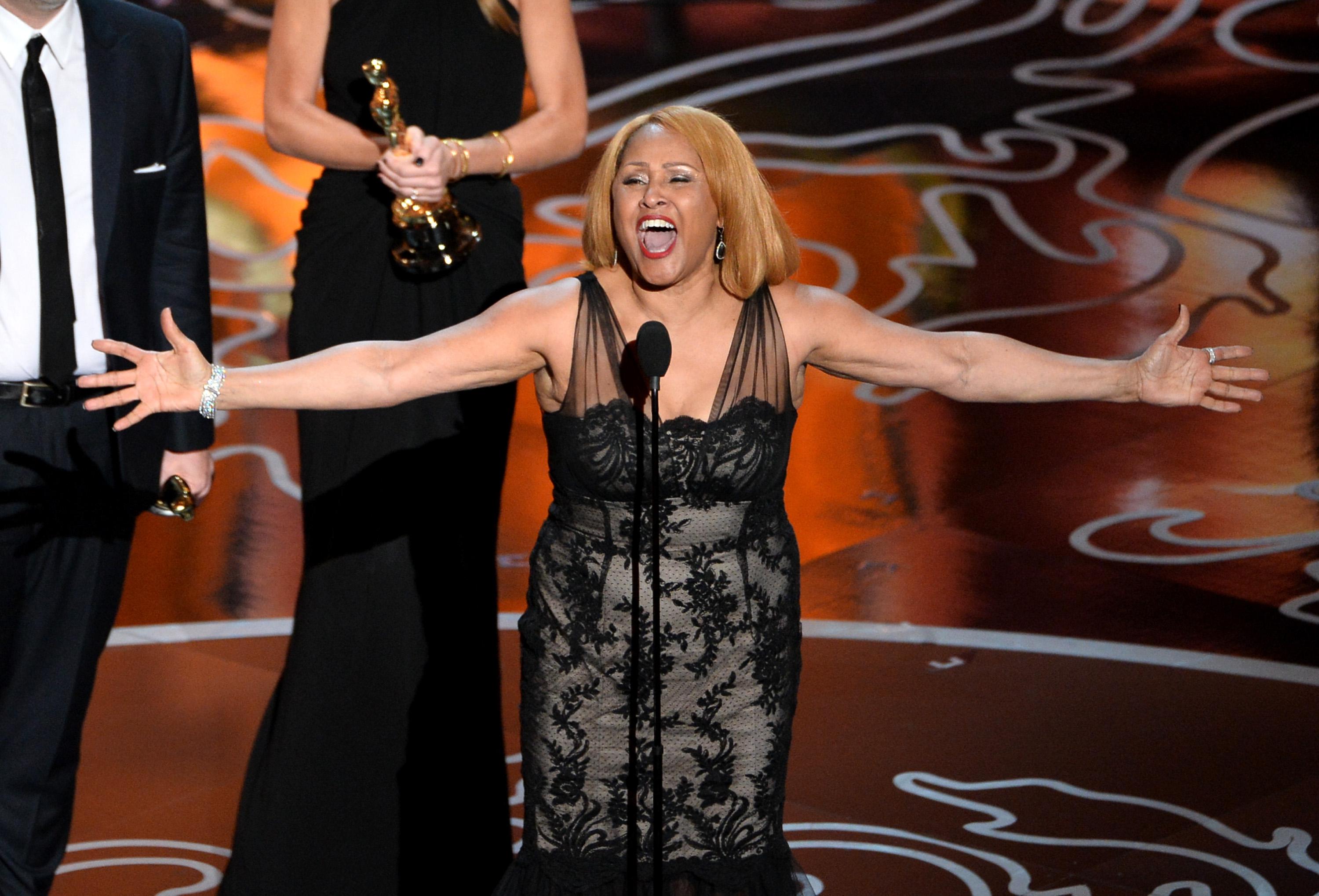 Even the most ardent film fans might have been tempted to switch over to HBO at 9 p.m. Eastern for True Detective. If you chose Southern Gothic over Hollywood pomp, here's what you missed:

Naomi Watts and Samuel L. Jackson gave the award for makeup and hairstyling to Dallas Buyers Club's Adruitha Lee and Robin Mathews, whose speech included the unfortunate segue, "And finally for all the victims of AIDS …."


Harrison Ford introduced American Hustle, Dallas Buyers Club, and The Wolf of Wall Street—the last of which he described as "riveting and raucous" while sounding as bored as humanly possible.


Channing Tatum introduced a gaggle of teenagers who comprised "Team Oscar."


Ellen DeGeneres gave Bradley Cooper a scratch-off lottery ticket as a consolation prize for not winning Best Supporting Actor.


Kim Novak and Matthew McConaughey awkwardly talked over each other as they introduced the nominees for best animated short film, the winner of which was Mr. Hublot.


Frozen won the best animated feature category, and its producers did not seem suprised in the slightest.


Sally Field, looking elegant, introduced an erratic montage of "everyday heroes" in movies, which included scenes from Gandhi, Lincoln, The King's Speech, 12 Years a Slave, and Captain Phillips.


Emma Watson and Joseph Gordon-Levitt presented the award for achievement in visual effects to Gravity (duh).


Zac Efron introduced Karen O. as "an aspiration," and then Karen O. and Ezra Koenig sang "The Moon Song" from Her, sitting on the steps of the stage in front of a fake rising moon, and it was really charming. (Then Ellen DeGeneres killed the magic by introducing the next segment from the edge of the stage with a guitar.)


Kate Hudson and Jason Sudeikis, sporting an impeccably groomed beard, presented Oscars to Helium (for best live action short film) and The Lady in Number 6: Music Saved My Life, the director of which outdid all the speech-givers before him by announcing the the subject of his film, Alice Herz Sommer, had died a week beforehand.


Ellen DeGeneres did a very, very long bit in which she walked through the auditorium saying hi to people and then offered to order some pizza.


The best documentary feature Oscar went to 20 Feet From Stardom. Darlene Love, one of the backup singers featured in the film, brought down the house by belting out a few lines of "I Sing Because I'm Happy."


Kevin Spacey gave an oral recap of the Governors Awards, during which Steve Martin, Angela Lansbury, Piero Tosi, and Angelina Jolie won honorary Oscars.


A ponytailed Ewan MacGregor and Viola Davis gave the Oscar for best foreign language film to Italy's The Great Beauty.


Tyler Perry introduced three more best picture nominees: Nebraska, Her (which he described as a film about "love, loss, and healing, and high-waisted pants"), and Gravity.


U2 played "Long Walk to Freedom" in front of a PowerPoint presentation of images of Nelson Mandela.
Short version: YouTube "The Moon Song" and Darlene Love—otherwise, you didn't miss much.
Read all of Slate's coverage of the 2014 Academy Awards.
---