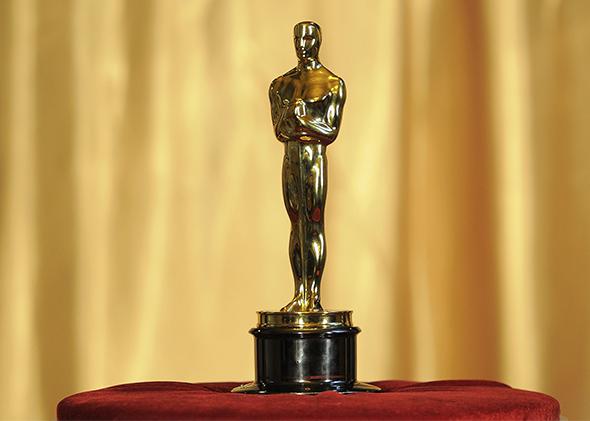 Catching up with the Super Bowl and other live TV events, ABC will finally offer an online live stream of the Oscars this Sunday. In a reminder that we're still talking about ABC, they've also put comically elaborate restrictions in place. The lucky ones who meet all those restrictions should head over to abc.go.com/watch-live.
Who are the lucky ones? To watch the live show in full through ABC online, viewers will have to be approved pay-cable subscribers in one of eight designated markets. So that means to watch the show online, you'll need a pay-cable password from one of eight providers (Comcast, Cablevision, Cox Communications, Charter Communications, Midcontinent Communications, Verizon FiOS, Google Fiber, AT&T U-verse), and you need to be in one of the eight selected markets (New York, Los Angeles, Chicago, Philadelphia, San Francisco, Houston, Raleigh-Durham, and Fresno).
If you happen to be one of those people, or know someone who is, then you can just head to the ABC website. 
If you're, say, an RCN cable subscriber in Washington, D.C.—or a person who actually only watches TV online—you're decidedly out of luck with ABC's pilot program. That's probably by design. Variety notes that ABC's endgame is to gain leverage to charge content providers extra if they want to offer access to its online viewing platform. The lowly Web viewer who wants to watch the show without a password will be restricted to highlight clips posted on the official Oscars website shortly after they air.
Or, of course, there are other options, which ABC's digital gymnastics all but beg viewers to seek out. 
Read all of Slate's coverage of the 2014 Academy Awards.
---