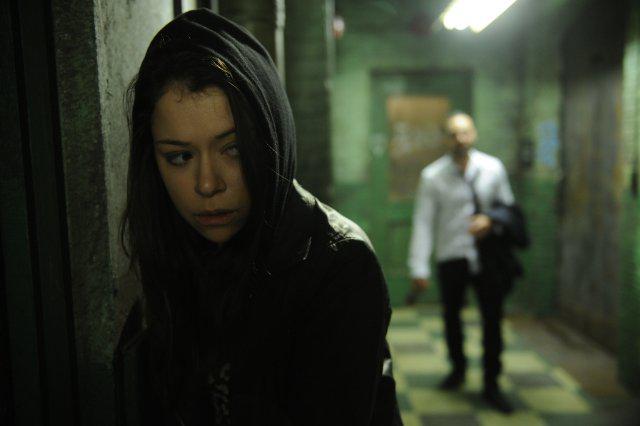 In the Season 1 finale of Orphan Black—the sci-fi thriller starring the incredibly talented Tatiana Maslany as seven (and counting!) clones at the center of a genetic conspiracy—the stakes were raised to dazzling heights. As is the case for pretty much every installment of the BBC America series, it's much easier to watch the plot twist itself into complicated knots again than it is to actually recap it; briefly, Sarah's daughter Kira went missing, her birth mother was murdered, and she was forced to kill her mentally disturbed biological twin Helena.
The first trailer for Season 2 is here, and while it doesn't give too much away, it appears that he search for Kira will commence, Cosima will "suffer," and Rachel Duncan, the newly arrived nemesis clone working with the Neolutionists, will try to wreak havoc on the other clones' plans to free themselves of their creators.
It's probably better that we know little for now. Season 2 premieres April 19.
---