When photographer Jason Vaughn moved to Wisconsin, he had little previous experience in the Midwest and had never gone hunting. So when he started noticing deer stands—structures hunters use to protect themselves from the elements and get a good vantage point for shooting—he was naturally curious. "It was pure visual interest. Once I found out what they were, I was intrigued," Vaughn said. "I grew up only ever seeing one hunter ever in my area, and my mother was this crazy animal lady. I thought it would be interesting to get more information," he said.
To complete what became his series, "Hide," Vaughn started going on drives through the state looking for stands. Before photographing them, he'd find their owners to get permission to do so. Often, they'd tell him about the significance of their stands, which were often handmade and passed down from generation to generation. "Occasionally I found a few that were purchased straight from the store. Most of the permanent stands I saw were all pretty unique in the way they were built or their materials or their placement," he said.
Vaughn didn't photograph the interiors of the stands, instead choosing to capture the stands in the context of their environment. And although the stands are heavily populated during the hunting season, Vaughn decided to capture them in the off-season, when they were empty. "I'd seen other photographers do projects on hunting before, and they always included the kill and the gruesome aspects of it," Vaughn said. "Ninety percent of hunting is sitting and standing quietly. I wanted to capture that element of it and not that other stuff."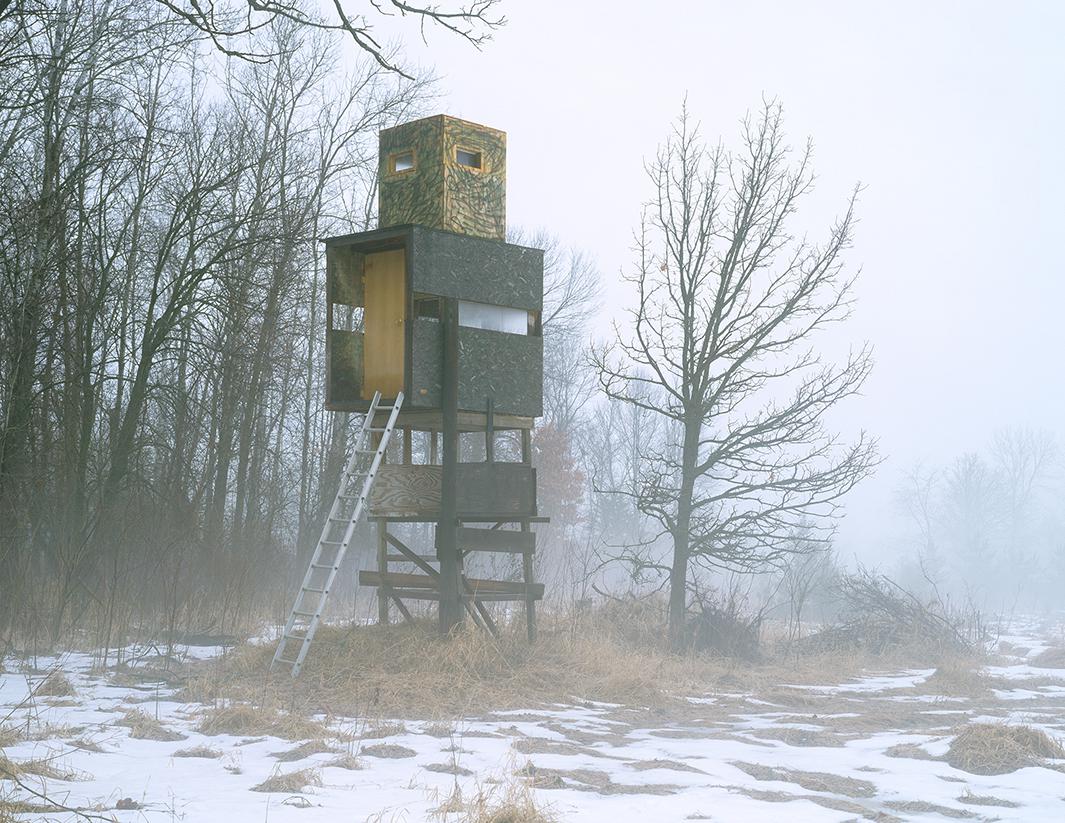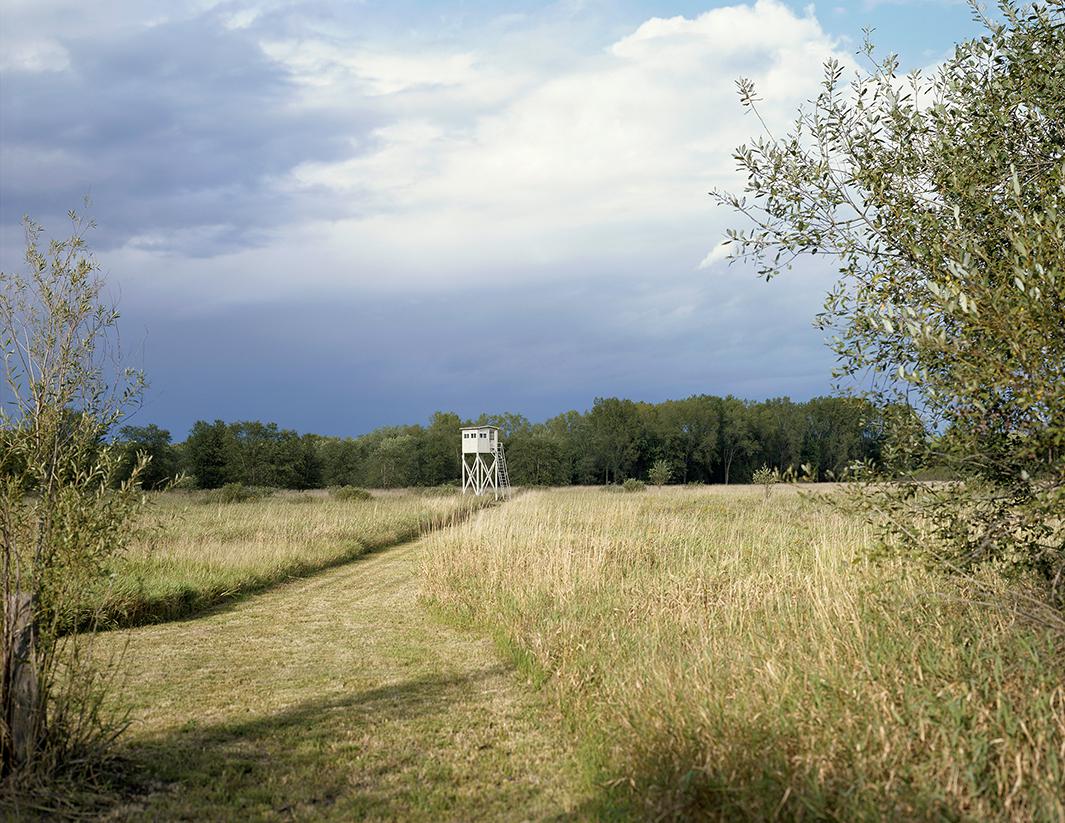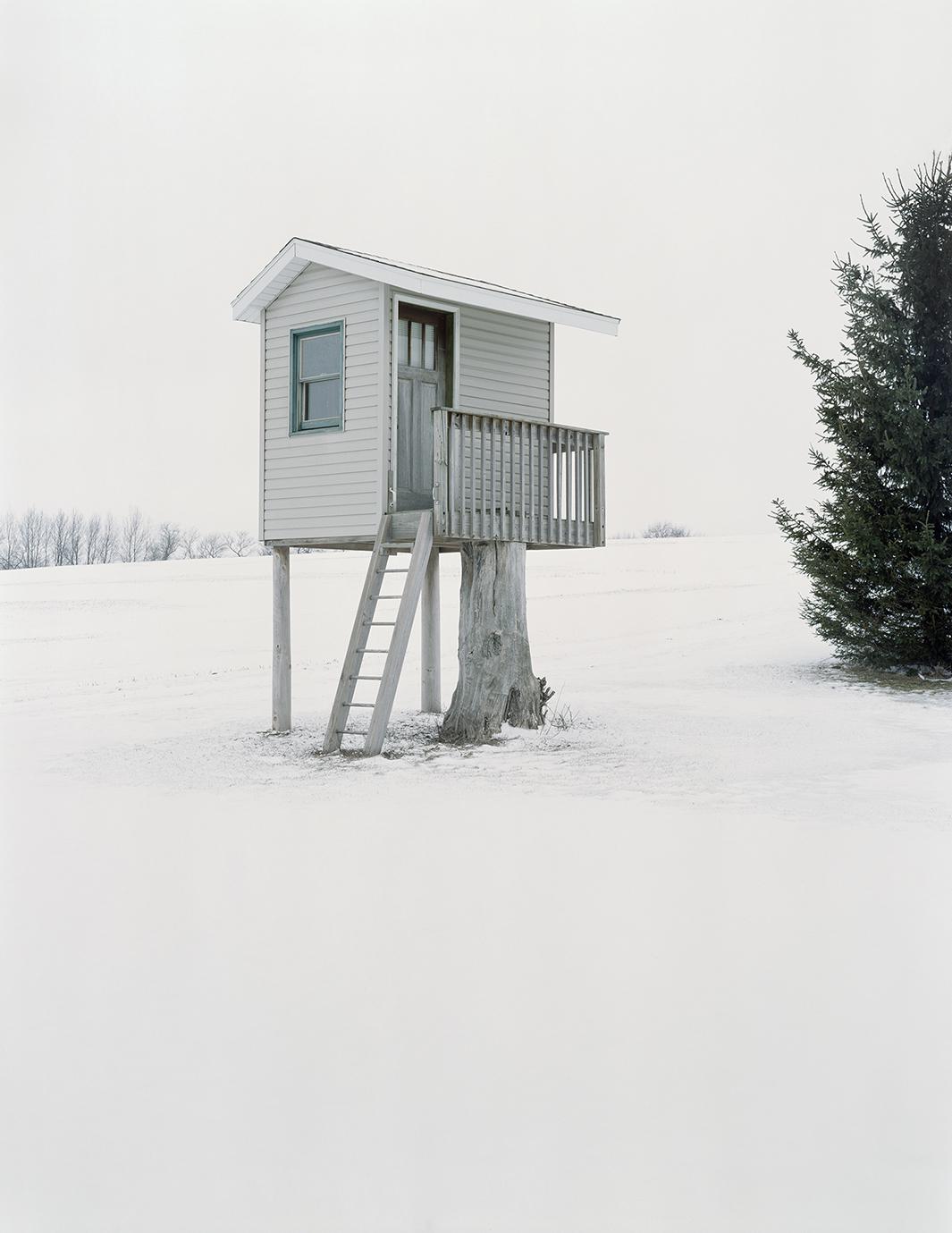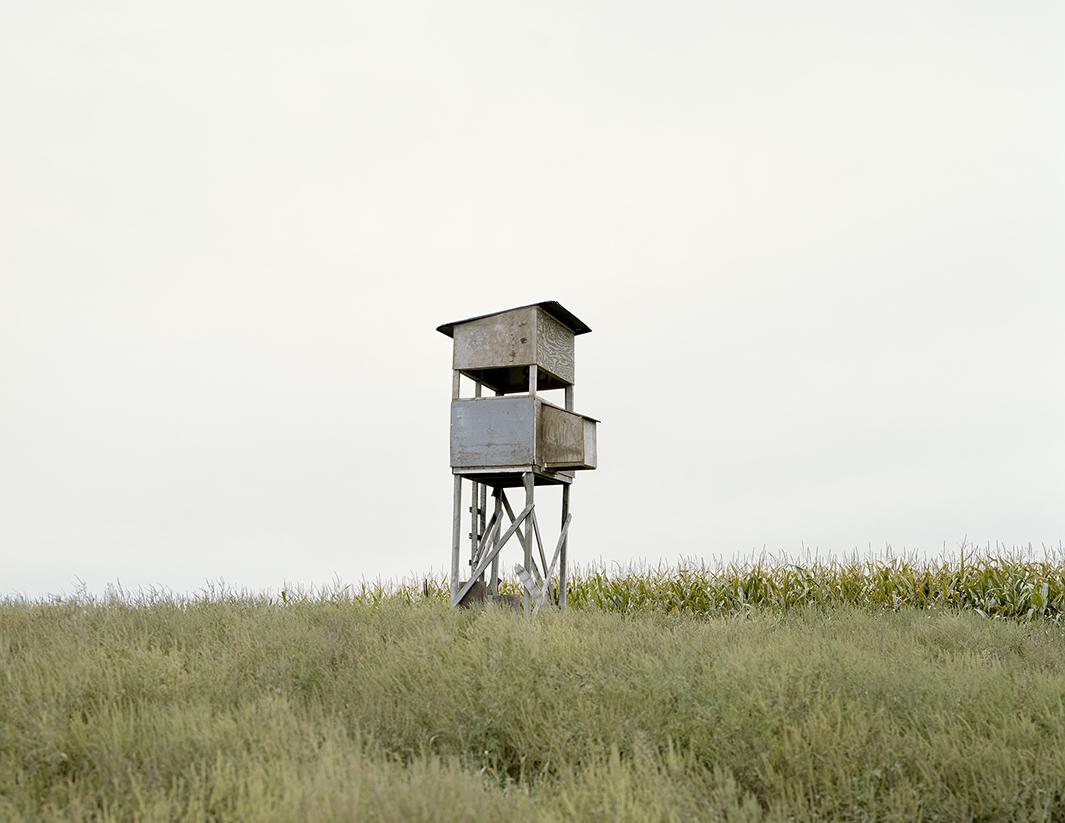 When Vaughn was still in the beginning stages of his project in 2011, he was diagnosed with leukemia. His work on the project was postponed, but while he was in treatment, he gained a new perspective on the themes of the work. "I started thinking a lot about what hunters told me about building these structures to pass on to their sons. I just started thinking about my son and my legacy and what I could leave to him," he said.
In photographing the stands, Vaughn wanted to highlight an important part of a tradition that seems to be in decline due to an aging hunting population and a lack of interest from young people. Specifically, Vaughn was interested in the sense of community the stands foster. "It's a reason for people to get together and spend time together. They're sitting in the stands for hours a day with nothing to do except talk and connect," he said.