It's been almost 28 years since the Chernobyl nuclear disaster, but if photographer Gerd Ludwig's extensive reporting in and around the power plant has taught him anything, it's that the story of the disaster is far from over. During the last 20 years, Ludwig has returned to Chernobyl several times to document the lasting impact of the destruction on the people and places inside the exclusion zone. Now, he's raising money on Kickstarter to collect his images in a photo book called The Long Shadow of Chernobyl.
Ludwig first visited Chernobyl in 1993 for a National Geographic story on pollution in the former Soviet Union. Access to Chernobyl was limited then, but after extensive negotiations, the local police force agreed to show him around in a school bus. During that trip, Ludwig was able to meet with some of the several hundred elderly people who had decided to ignore radiation levels and resettle without permission inside the exclusion zone. "At first Ukrainian officials discouraged them, branding them as illegal residents, but soon turned a blind eye, realizing that they preferred to die on their own contaminated soil instead of a broken heart in anonymous city suburbs," Ludwig said via email.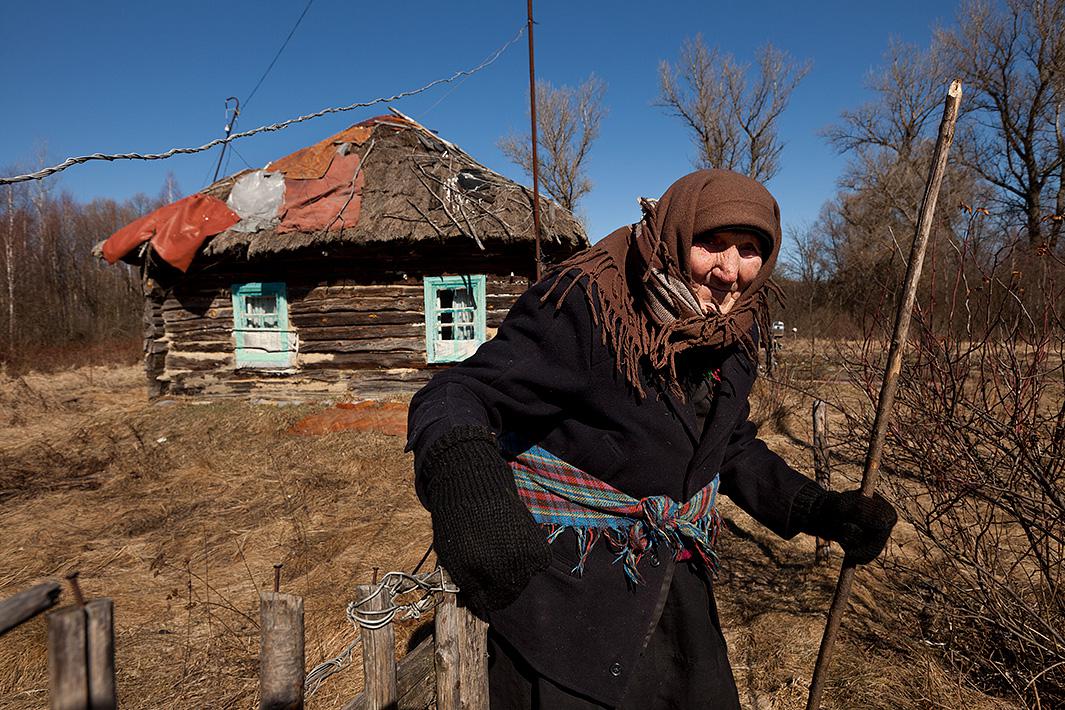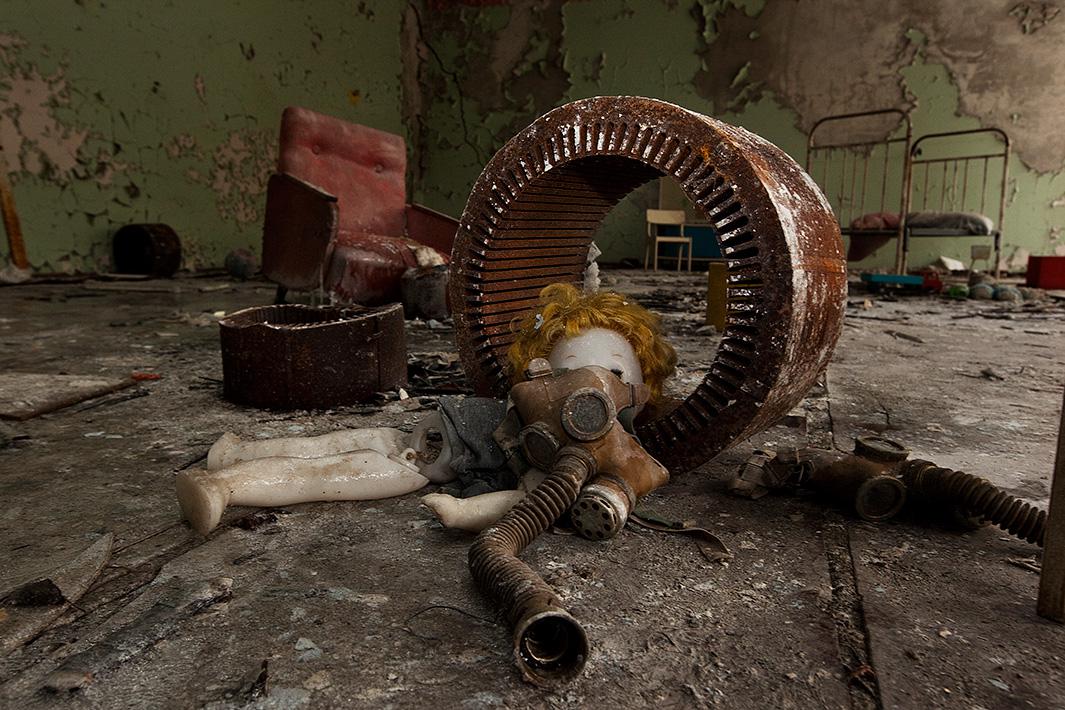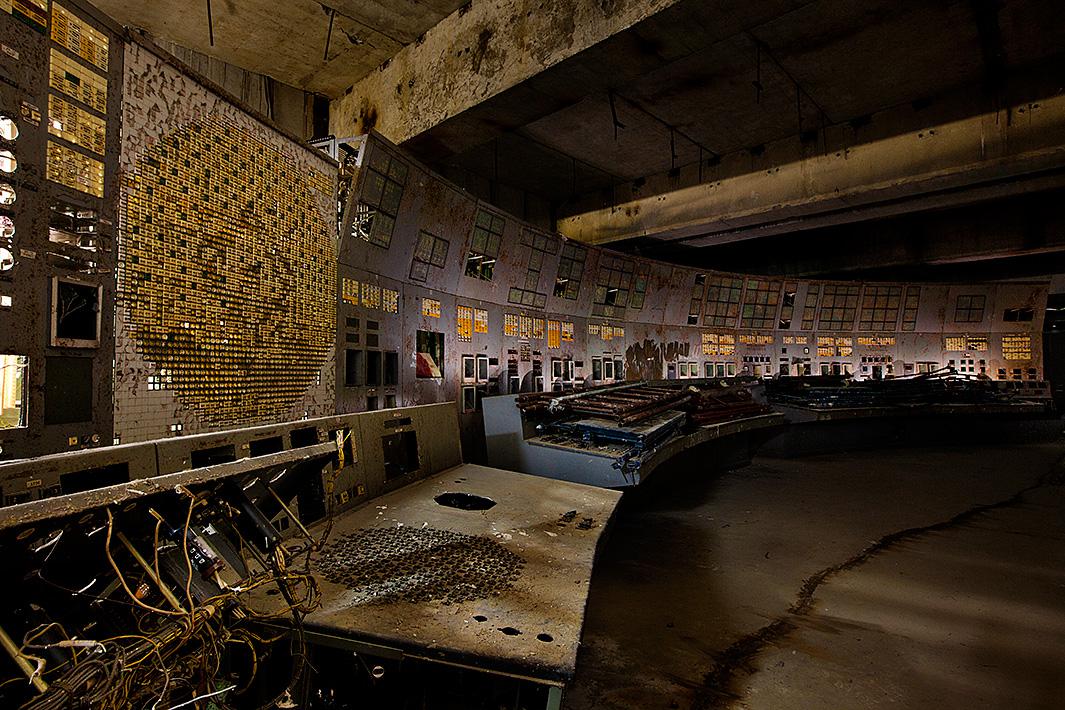 When he returned in 2005, again on assignment for National Geographic, the thawing of bureaucratic barriers in Ukraine allowed Ludwig to move more freely within the exclusion zone and enter the highly contaminated Reactor No. 4. "We had to move fast. The radiation levels in this area were so high that, despite our protective gear, access was limited to a maximum of 15 minutes per day. It was the most challenging photographic situation I've ever encountered," Ludwig said. "The space was dark, loud, and claustrophobic. We rushed through dimly lit tunnels strewn with wires, pieces of shredded metal and other debris, and I struggled not to trip. While photographing, I needed to dodge the spray of sparks from the drillers in highly contaminated concrete dust, and I knew that I had less than 15 minutes to capture impacting images of an environment that few have ever seen and that I might never access again. The adrenaline surge was extraordinary."
He returned to Chernobyl with partial funding from Kickstarter donors in March 2011. As Ludwig sat with one of the liquidators, the name for people who handle the cleanup and containment efforts, news of the Fukushima nuclear disaster in Japan appeared on television. "Many commentators and politicians in the West considered the Chernobyl accident a result of Soviet incompetence, inefficiency, and ignorance. However, in light of the catastrophe at the Fukushima nuclear power plant following the earthquake in Japan, we need to understand that accidents like Chernobyl are a possible outcome of nuclear power—anytime, anywhere," he said.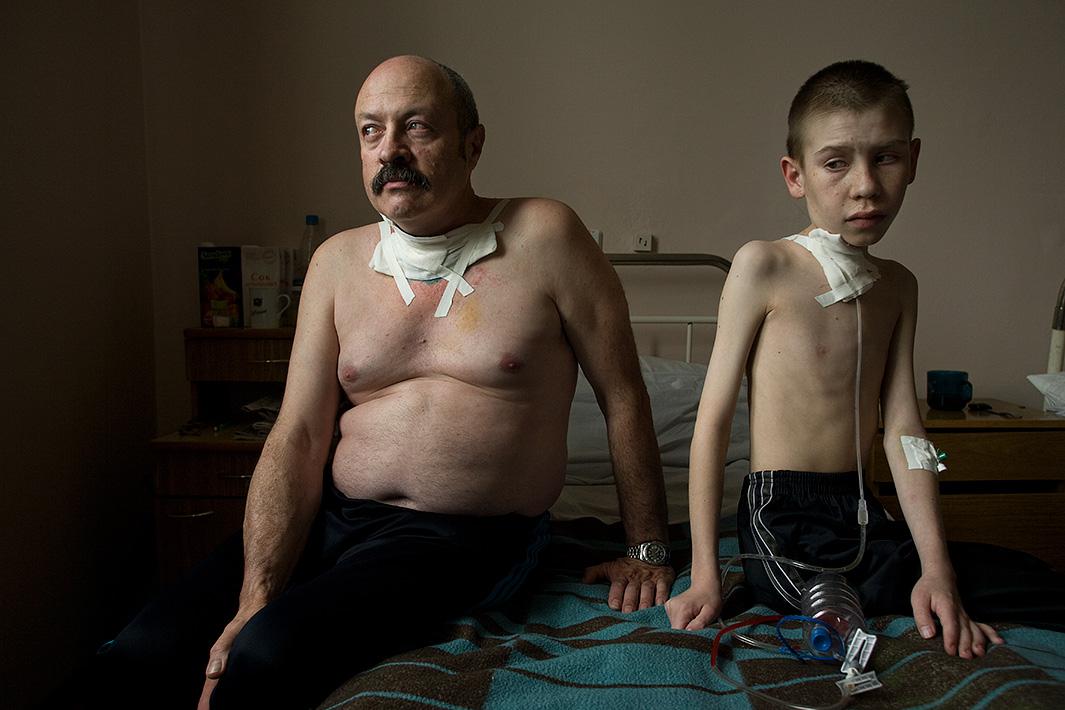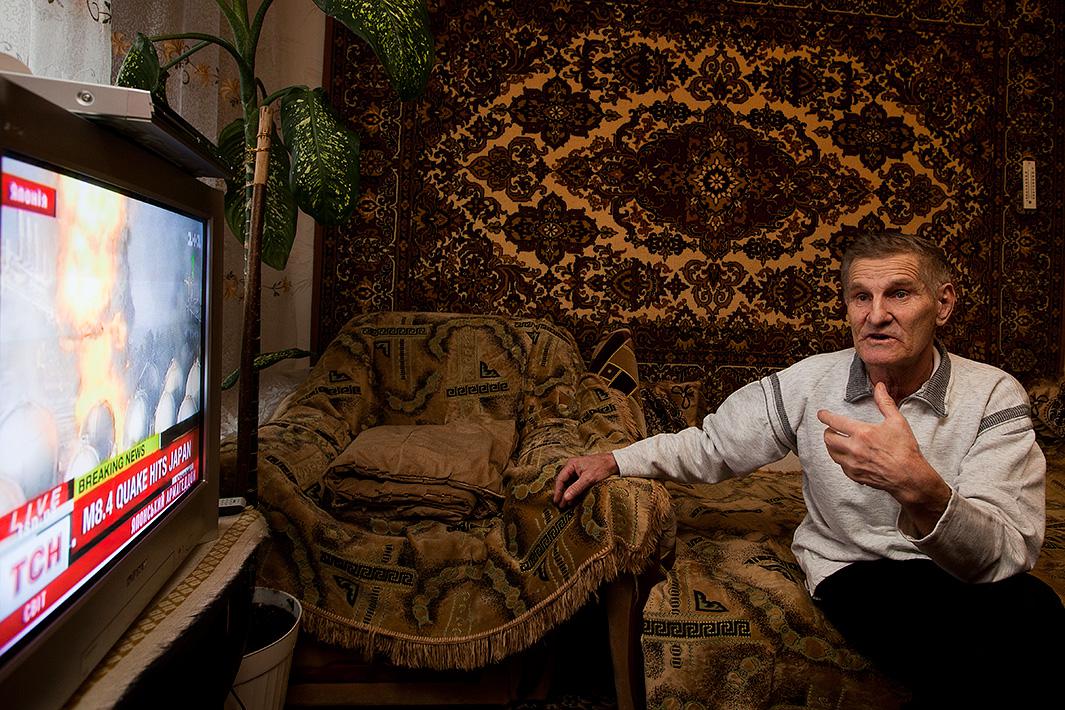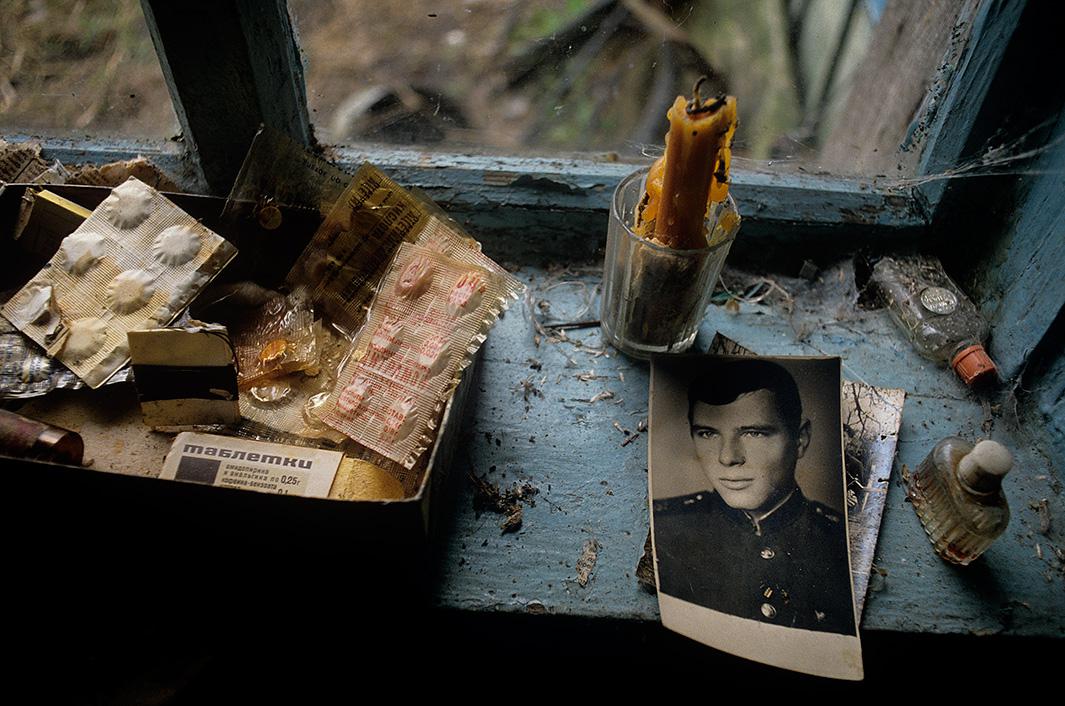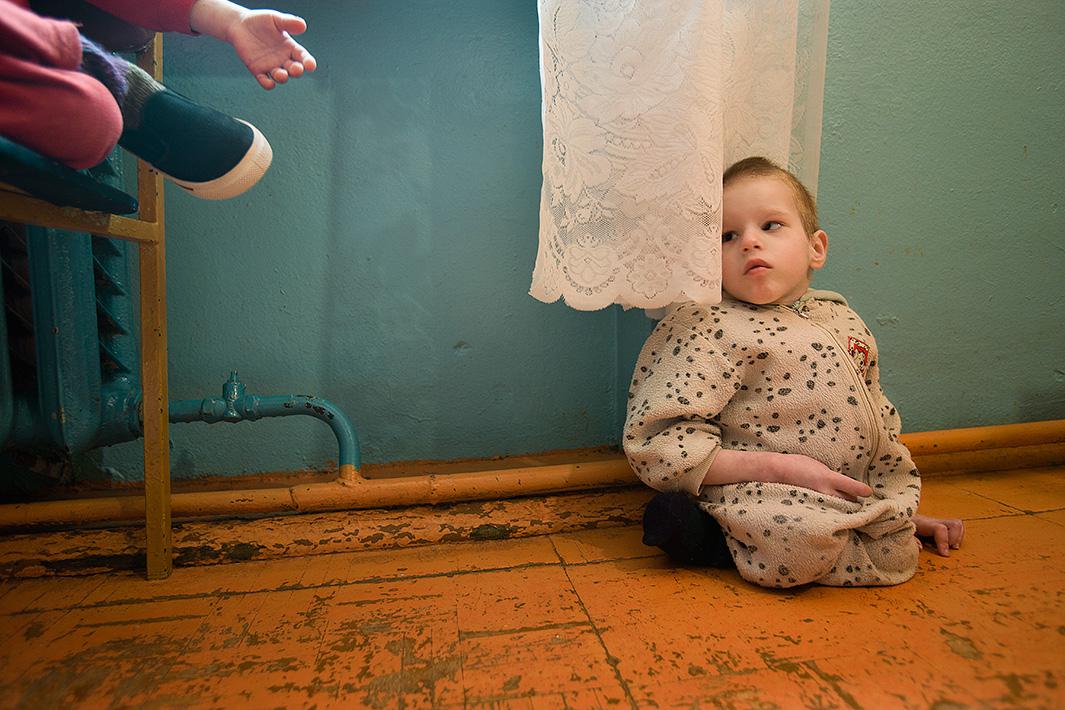 During his most recent trip last year, Ludwig saw progress on the construction of the New Safe Confinement, a high-tech dome that will help shield the reactor from further deterioration as robots begin the delicate dismantling and decontamination process. Outside the facility, Ludwig visited buildings in the city of Pripyat, Ukraine, which have begun to crumble and collapse. "Scenes inside the Chernobyl zone are certainly changing faster today than before, and that gives me a greater sense of duty to capture these before they are gone forever," he said.
Ludwig continues his work in Chernobyl mostly out of a responsibility to those who still feel the effects of the disaster, including children suffering from mental impairments and physical disorders and liquidators suffering from cancer. "While covering this story, I met many caring and courageous people who allowed me to expose their suffering. They generally realize that me showing their fate is not going to change their life any more. However, many of them wanted their situation to be known solely in the hope of contributing to the cause that tragedies like Chernobyl may be prevented in the future," he said.
Ludwig's Kickstarter campaign ends April 20.